---
Adding to my Hornby 00 Collection... - Nigels - 03-17-2018

As those who know me would know I already have quite a nice collection of Hornby 00 - although having said that I don't think I've ever shared many pictures of them.

Anyway, I've recently started getting hold of some new additions so I'm going to start posting them here in an on-going thread as opposed to the individual posts in the 'show us...' section so that they are easy to find.

To kick off I will start with the class 06 British Rail diesel shunter and a little 0-4-0 tank engine and wagons


Here we go;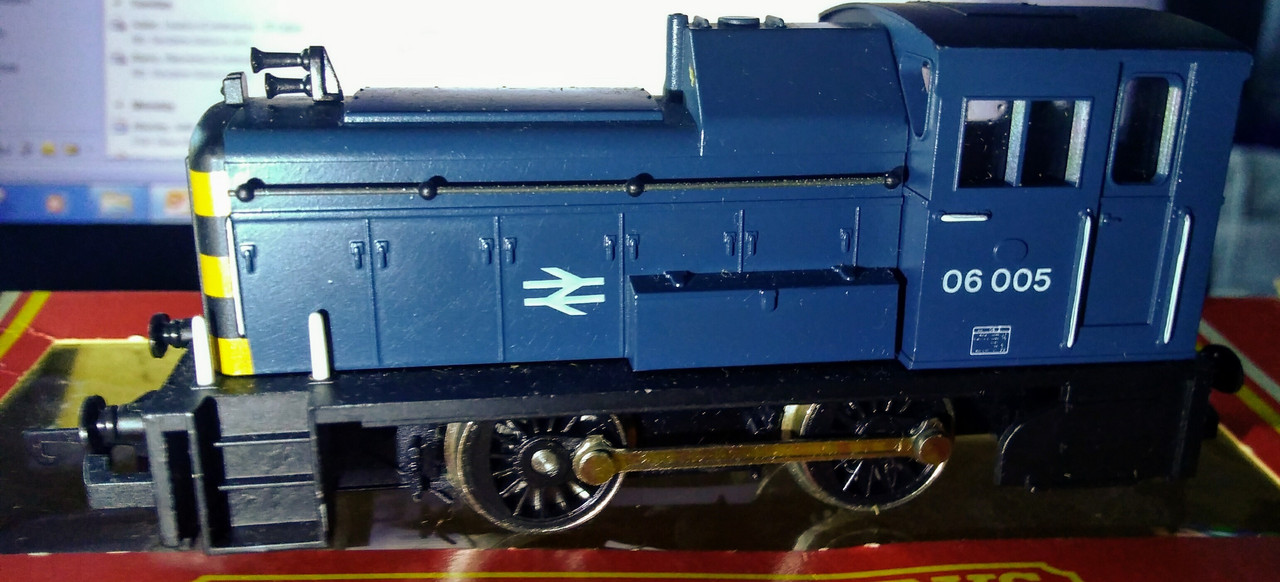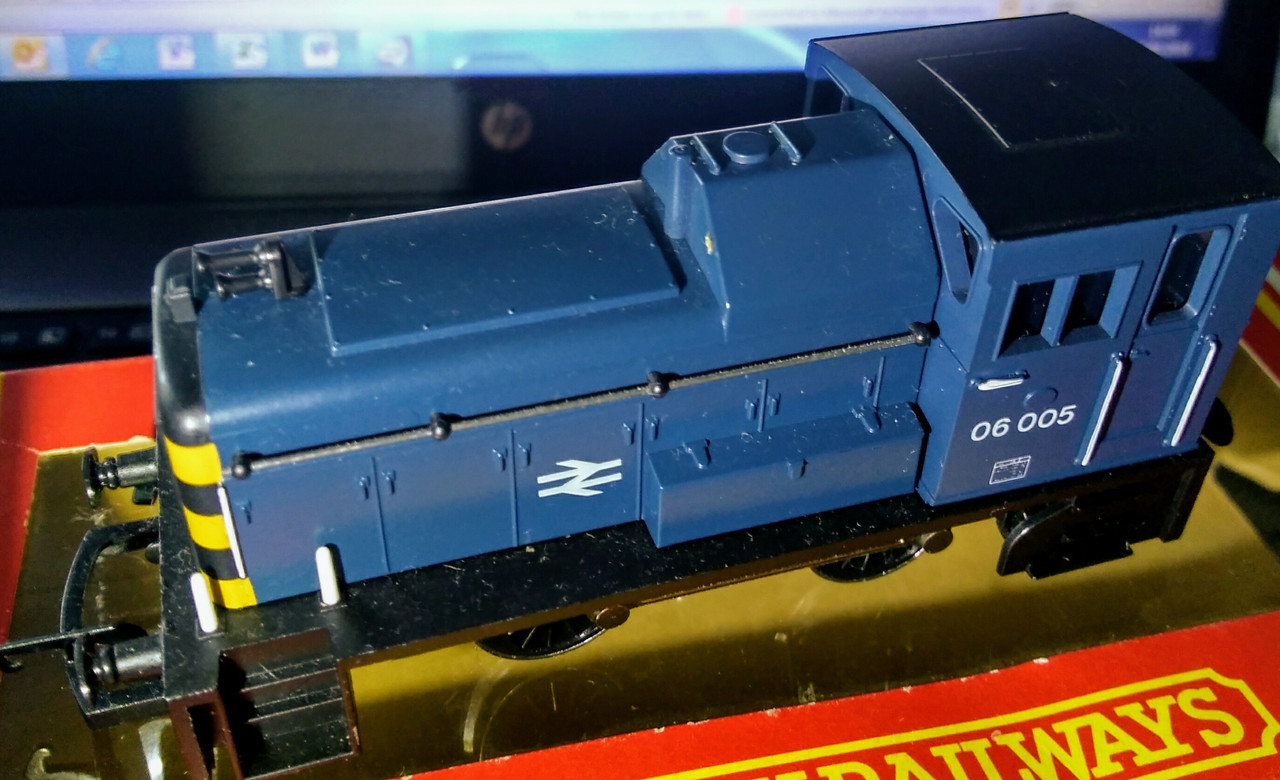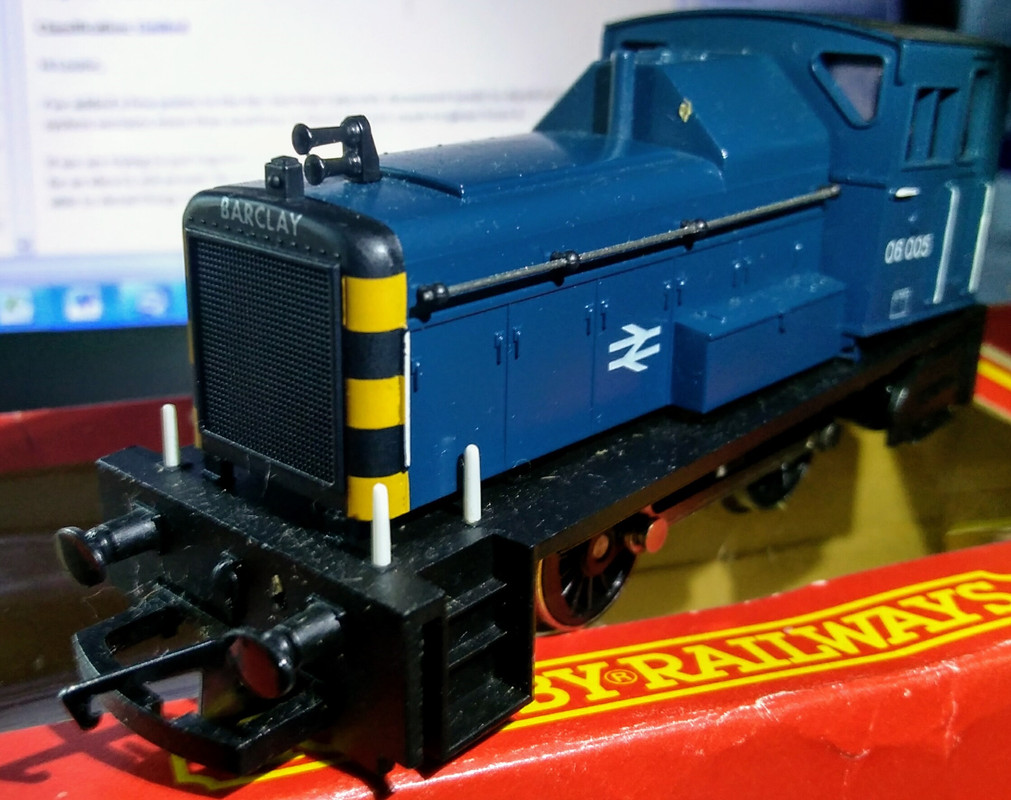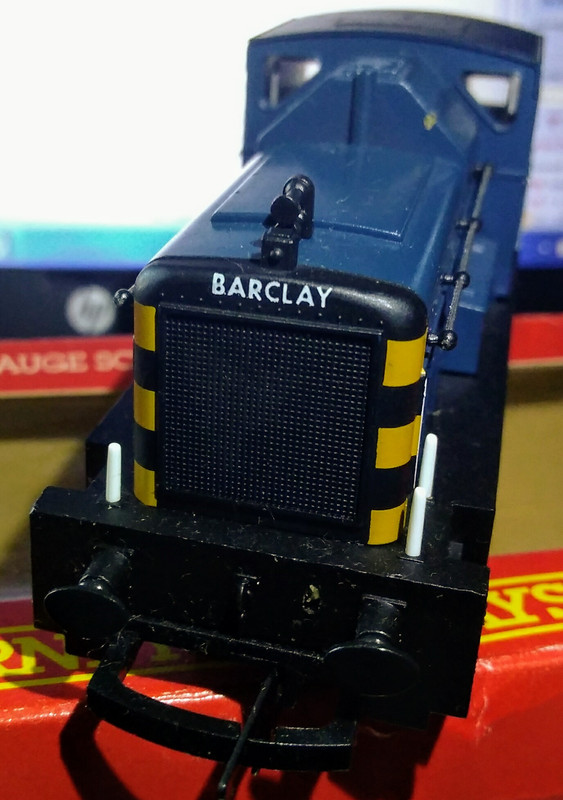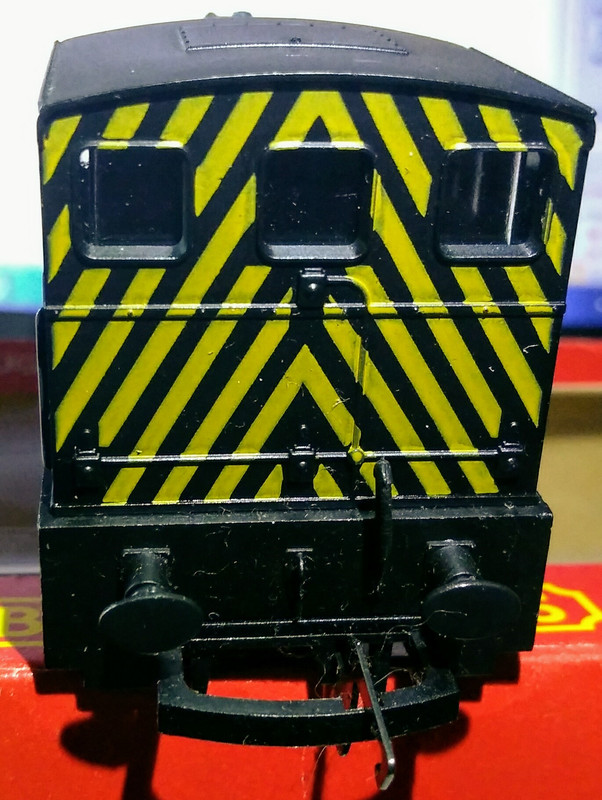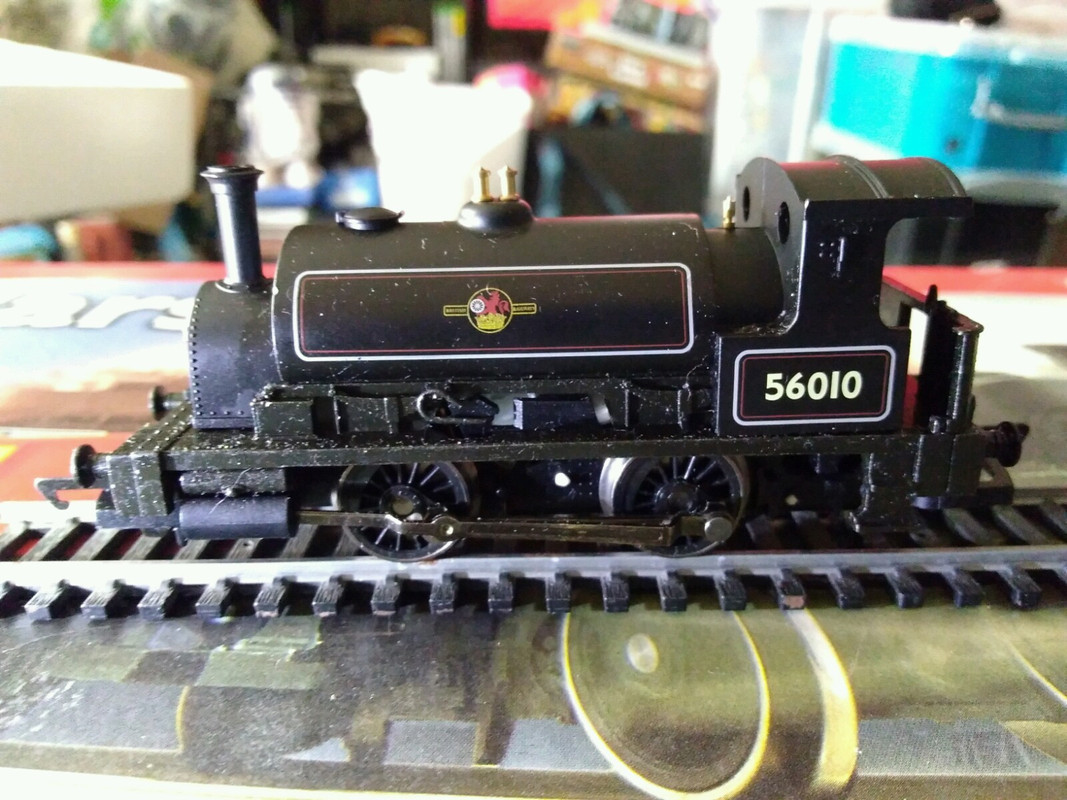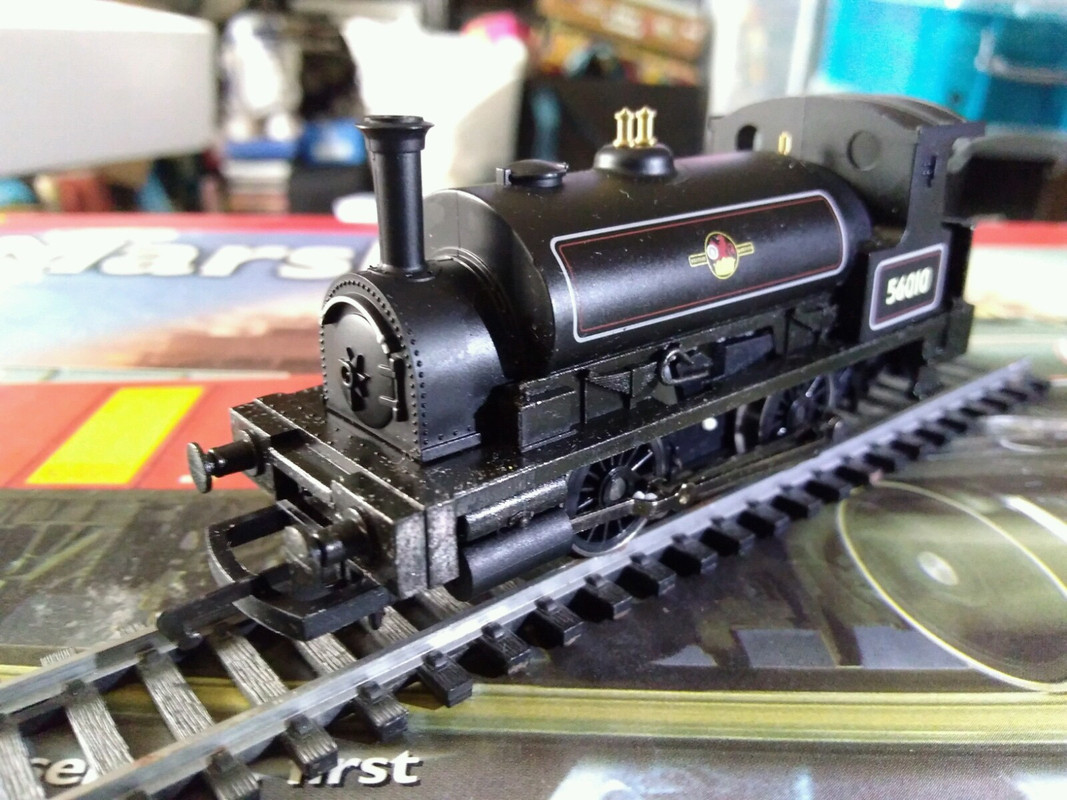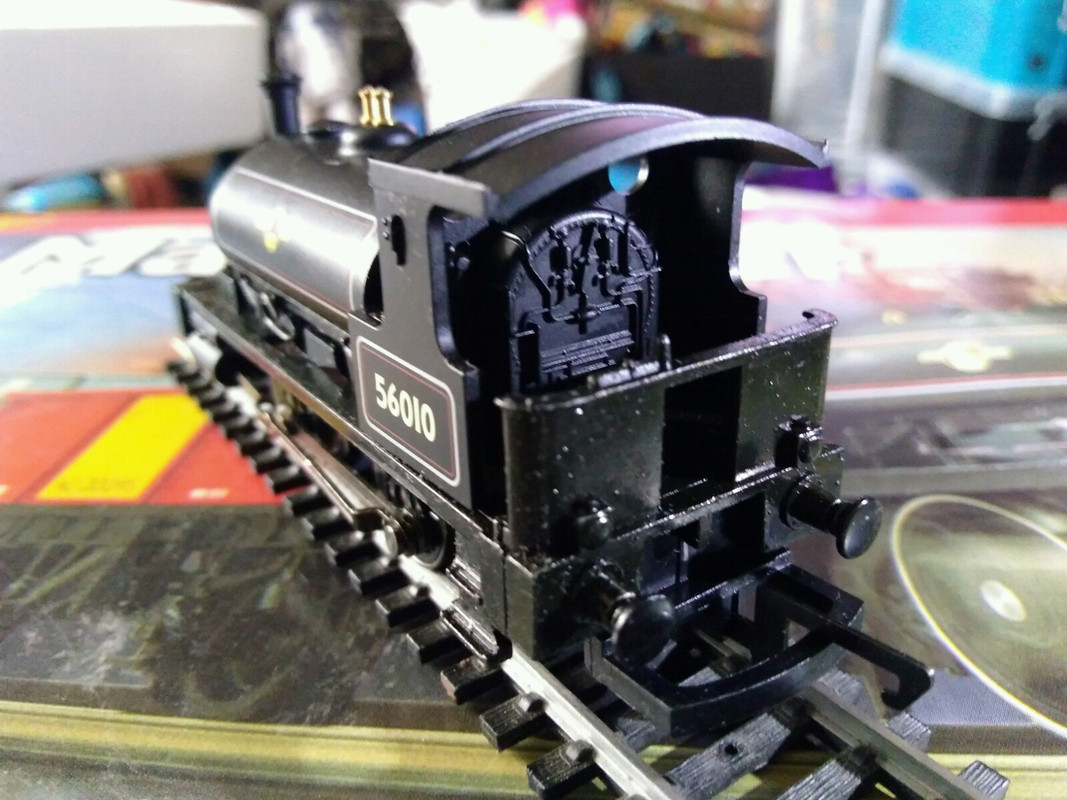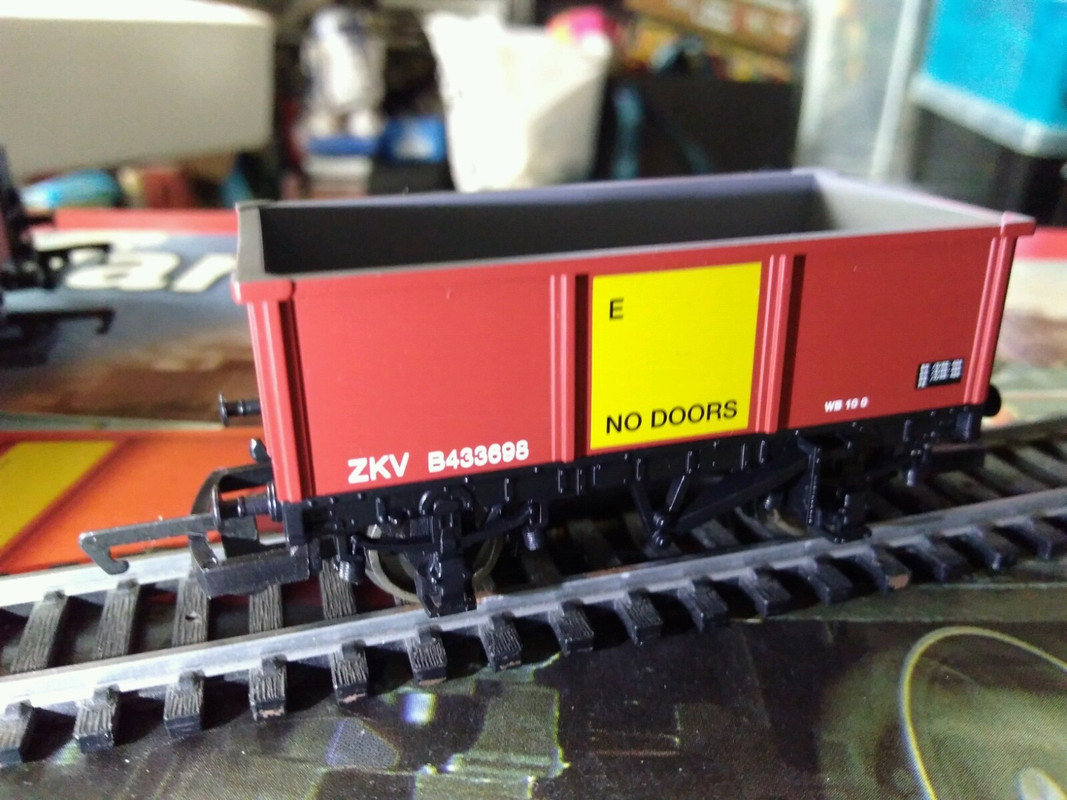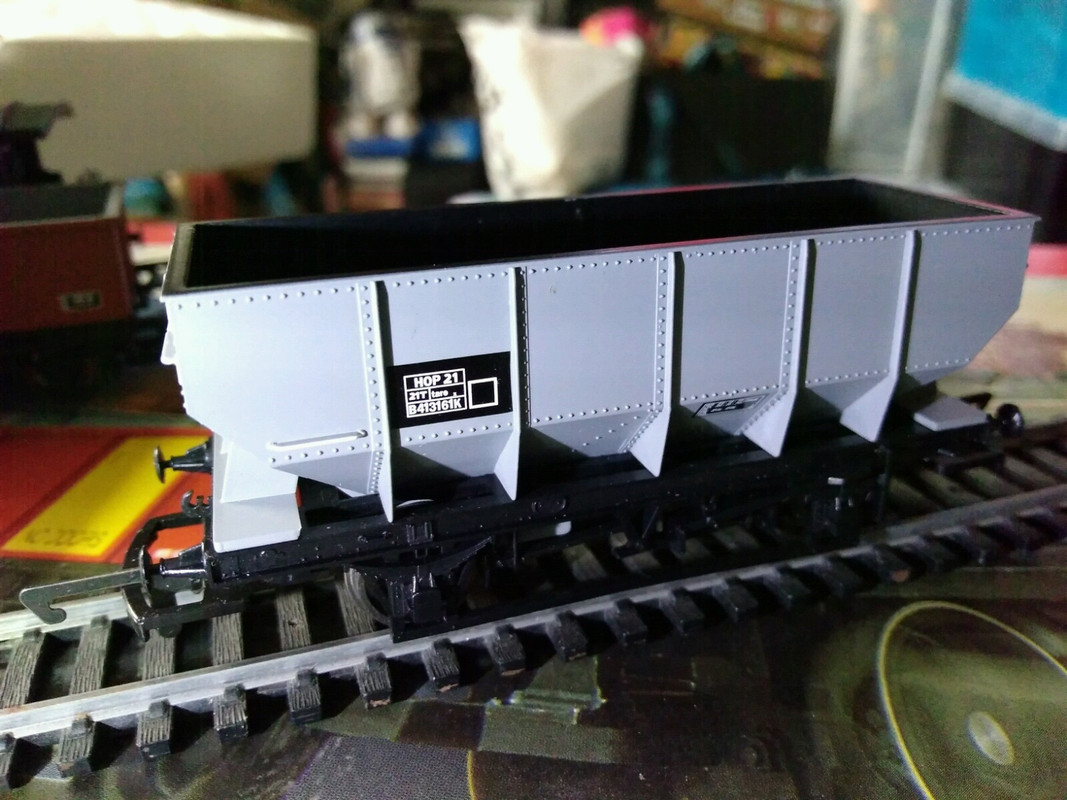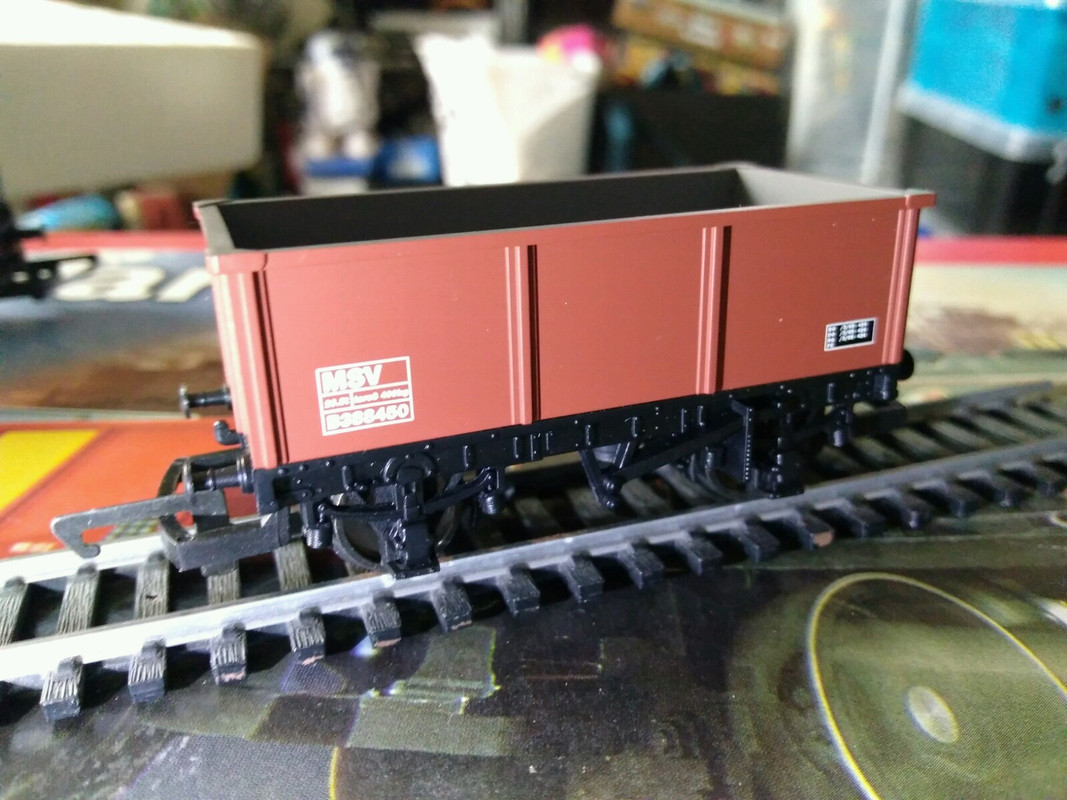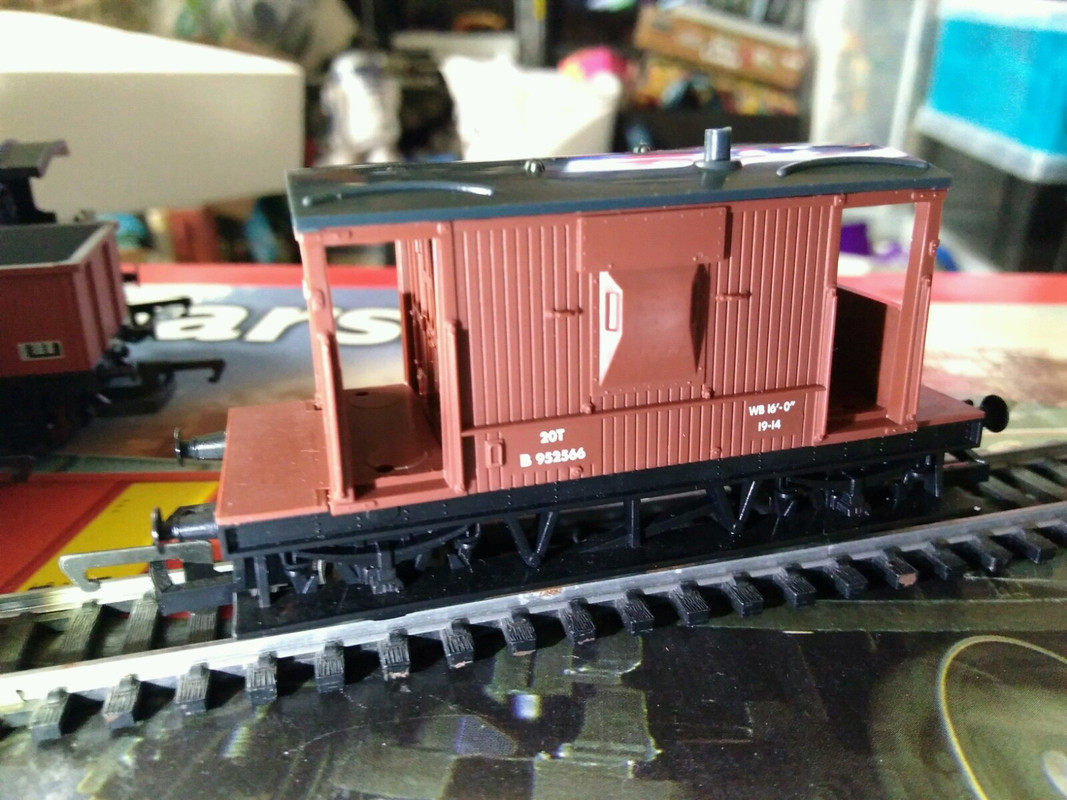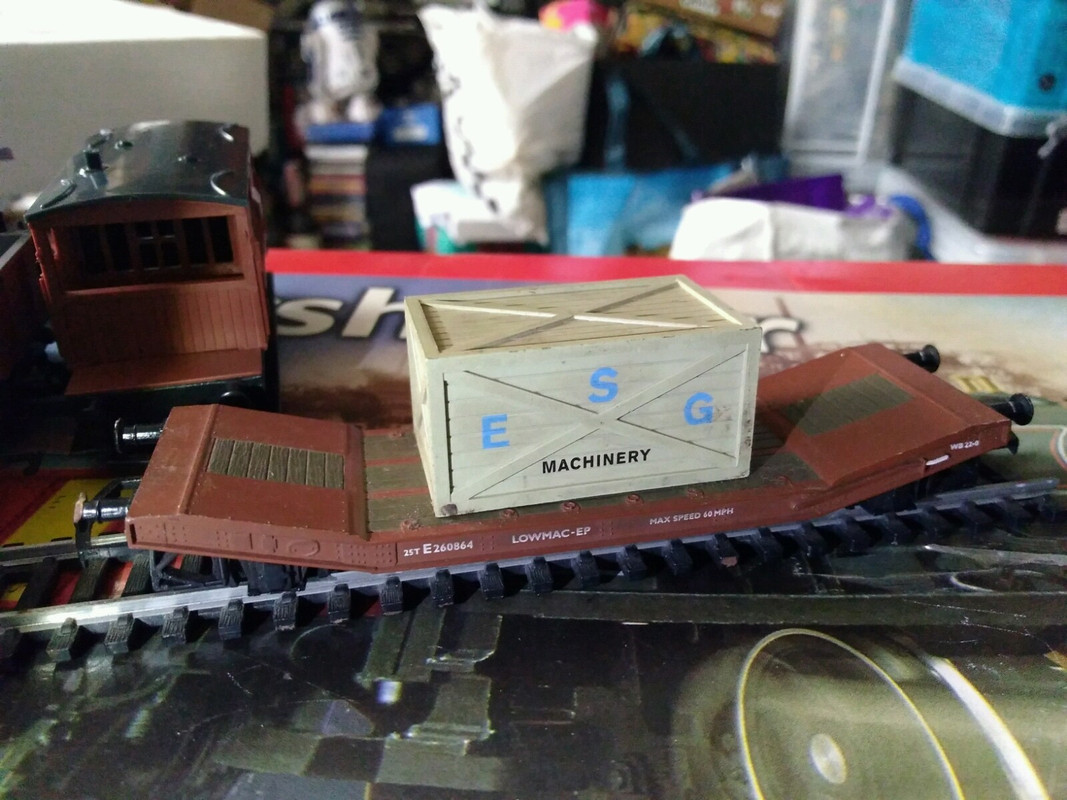 ---
RE: Adding to my Hornby 00 Collection... - Nigels - 03-20-2018

Here's the next few, a GWR pannier tank 0-6-0 and an LSWR 0-4-0 tank loco and their associated wagons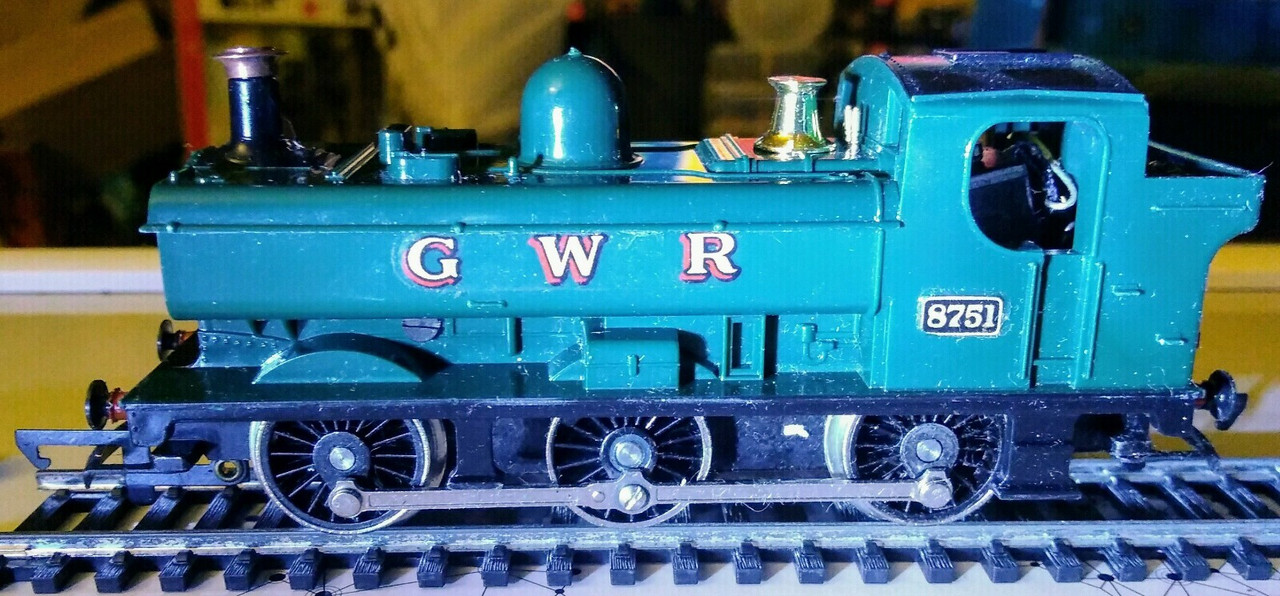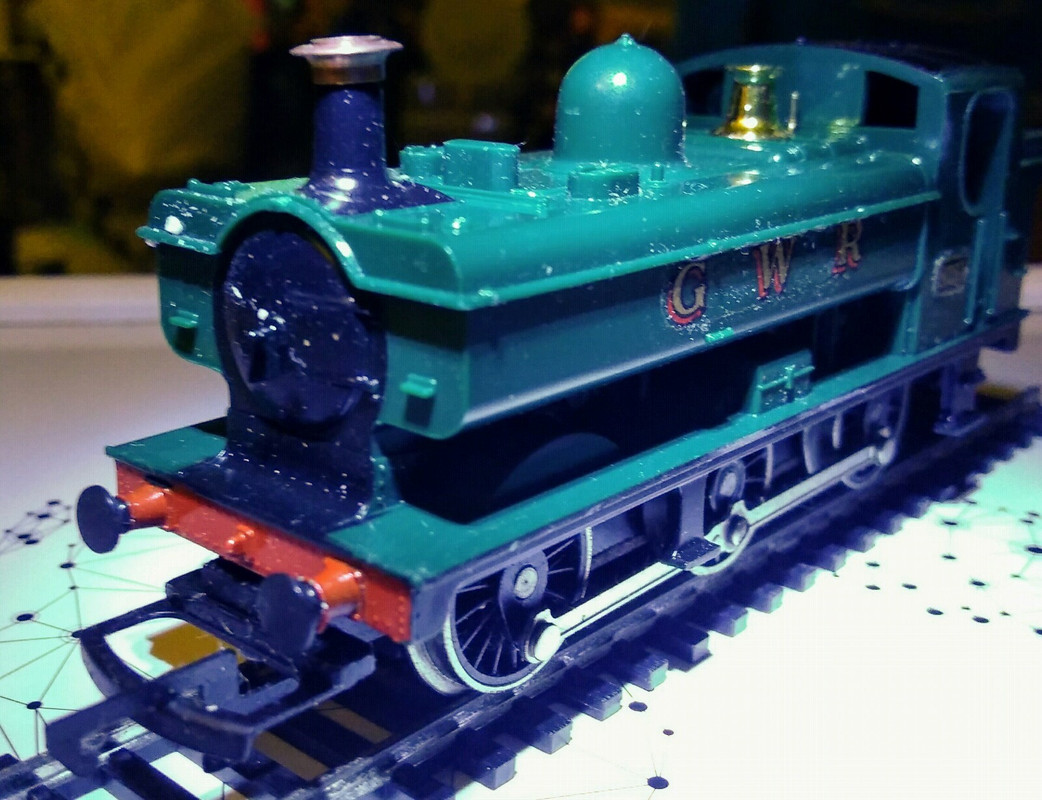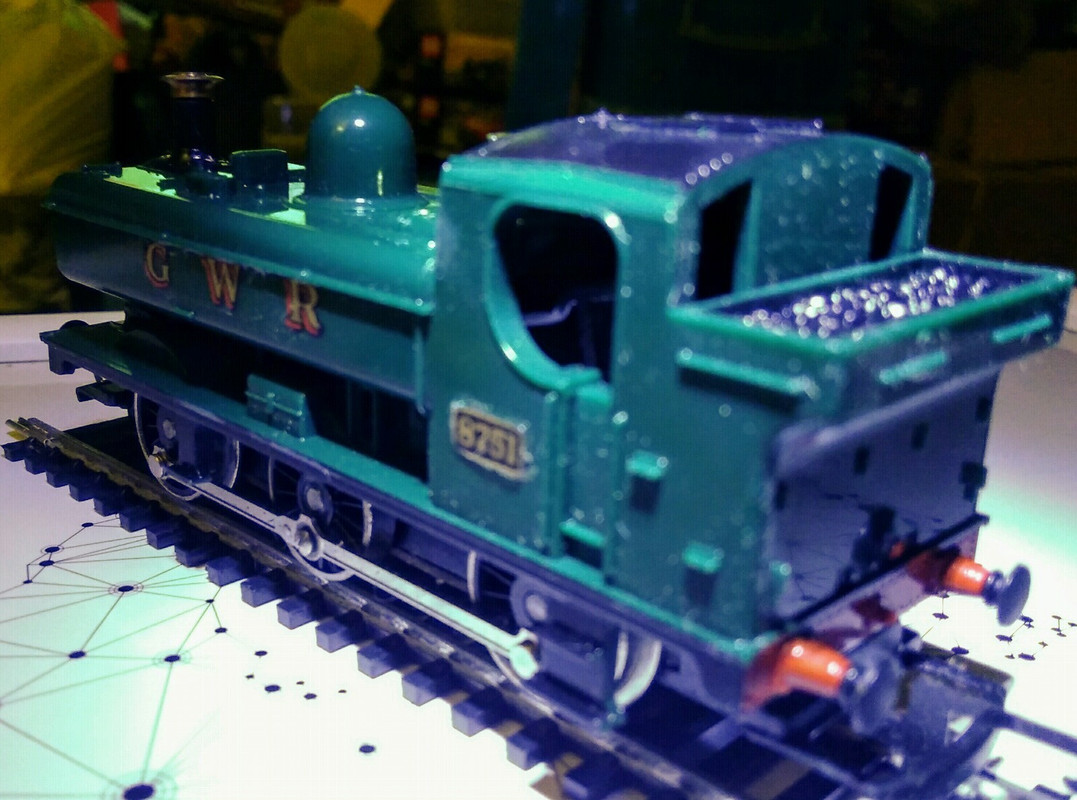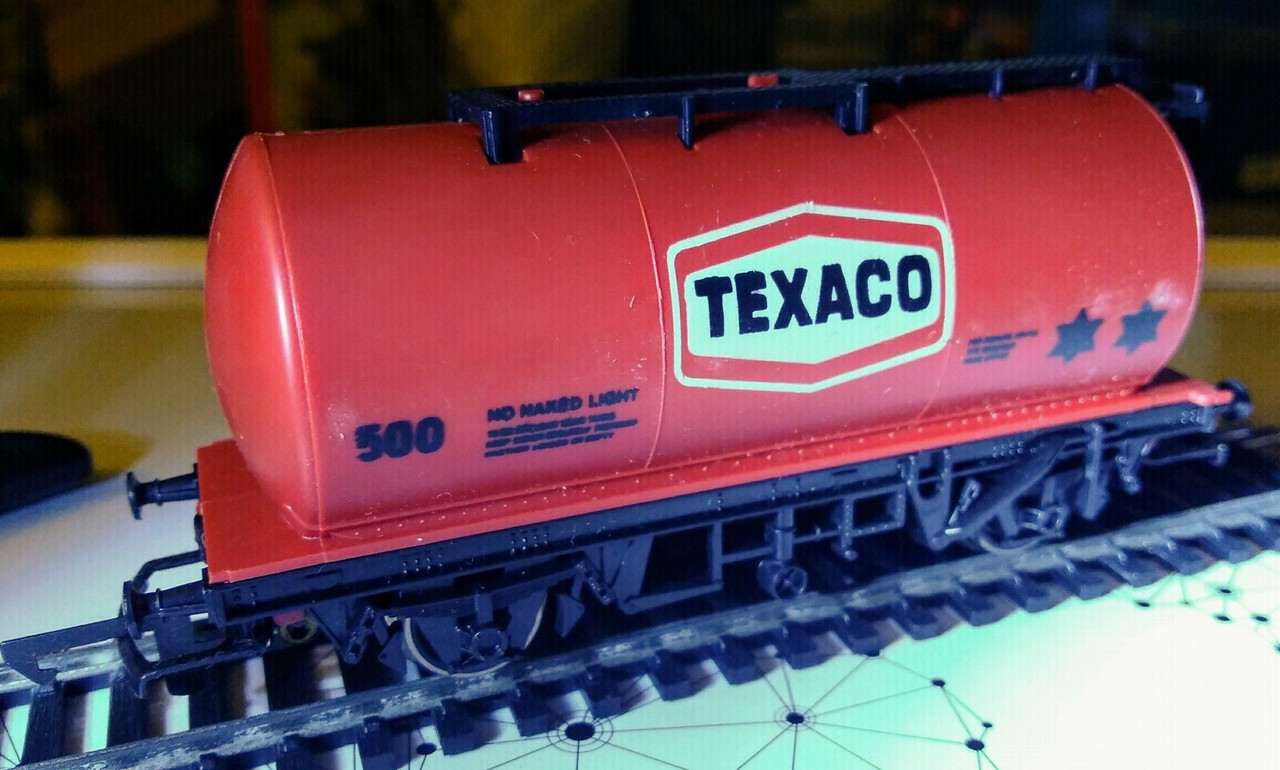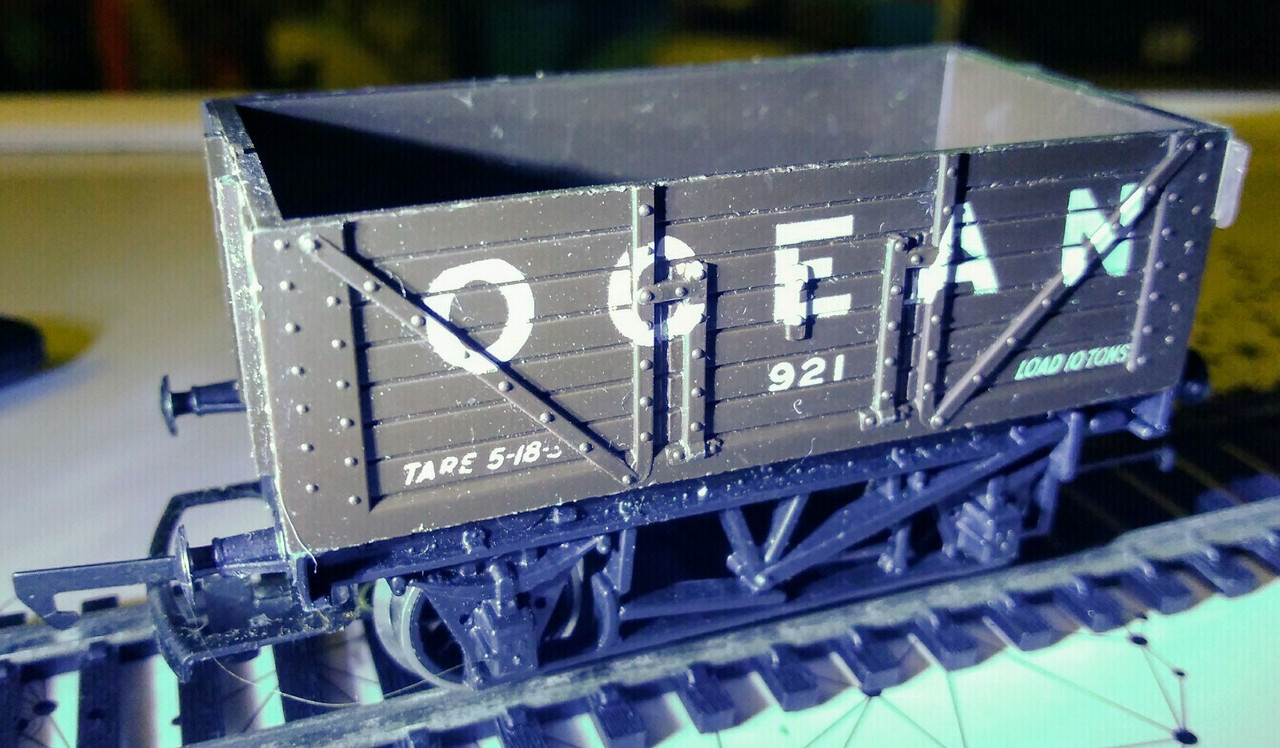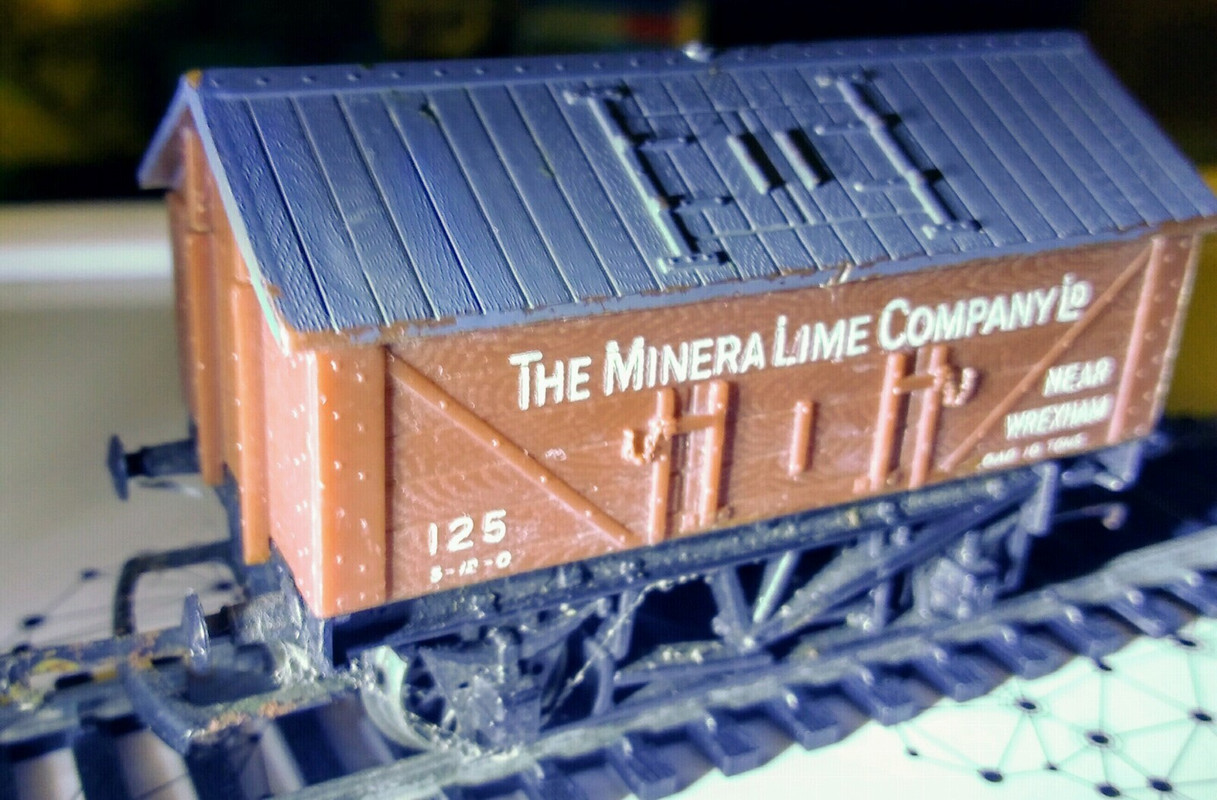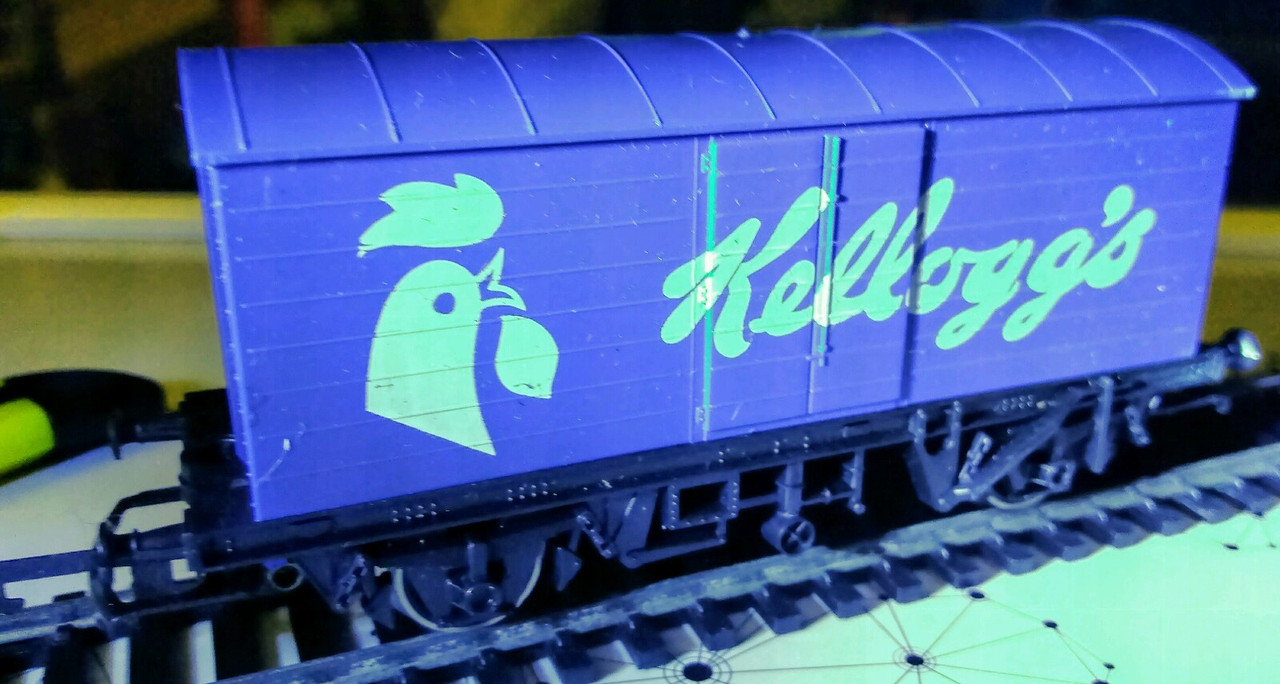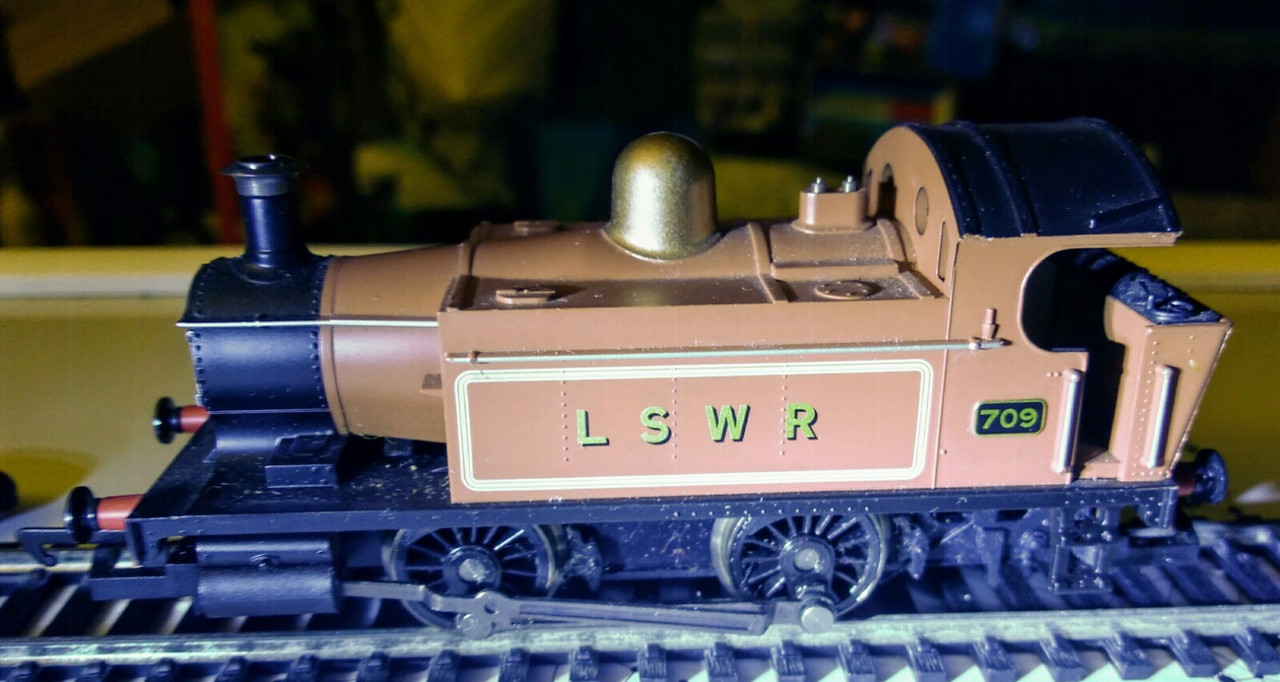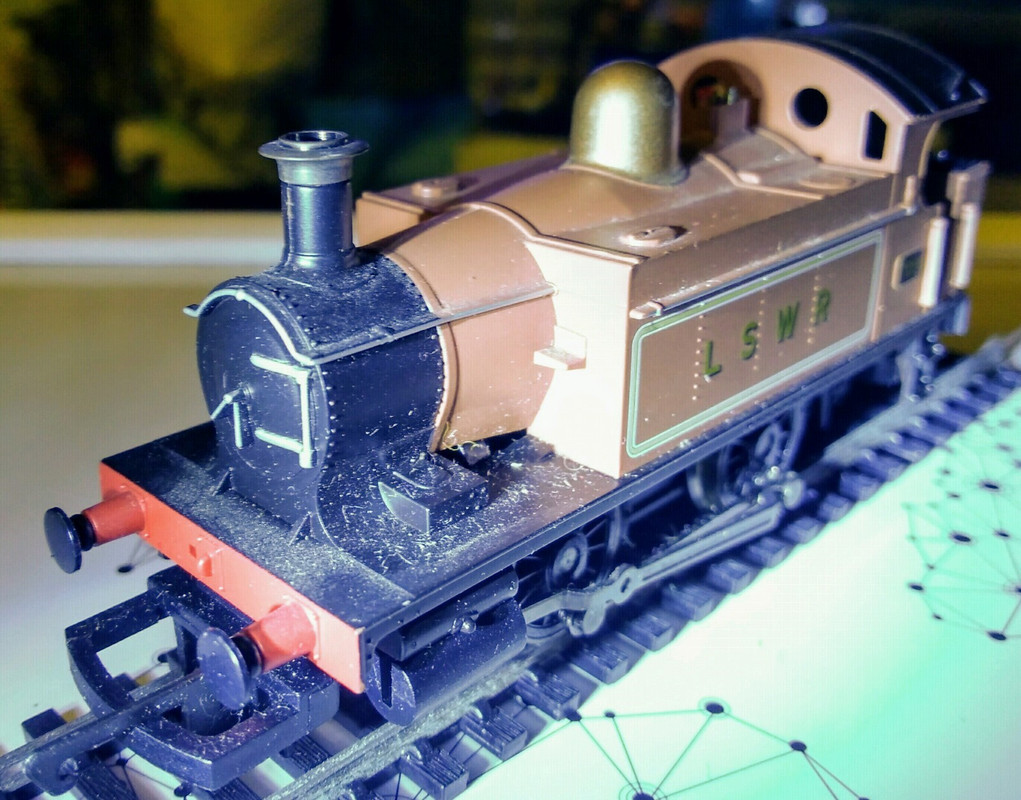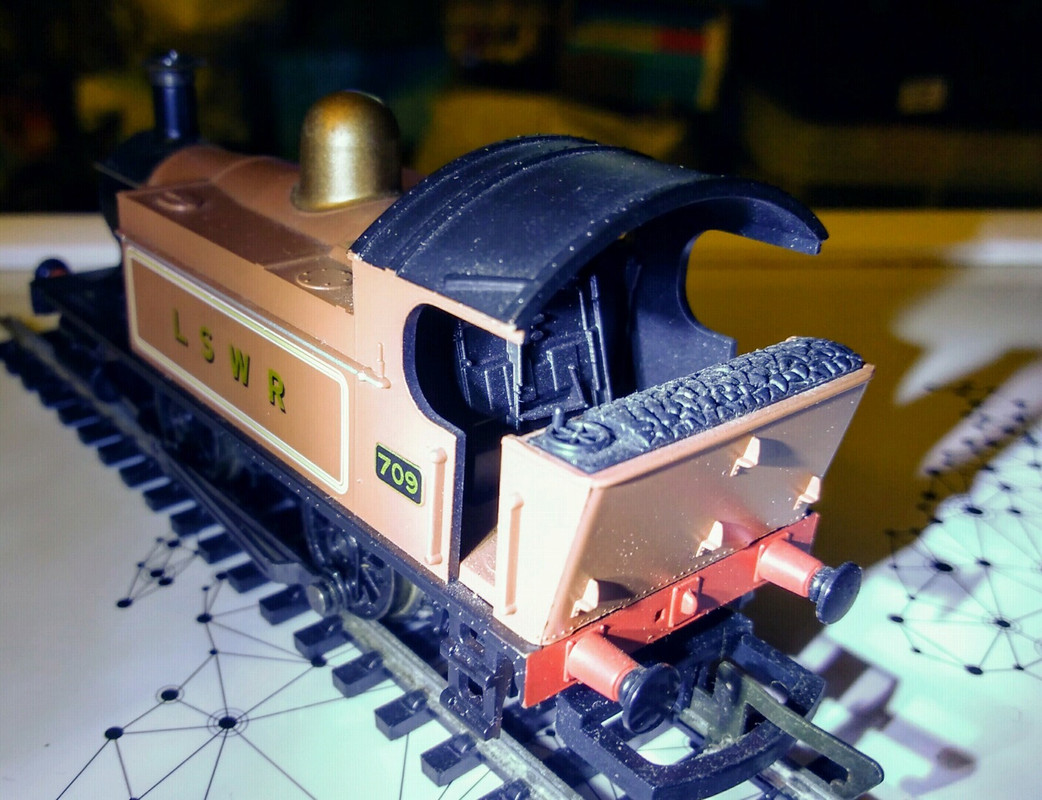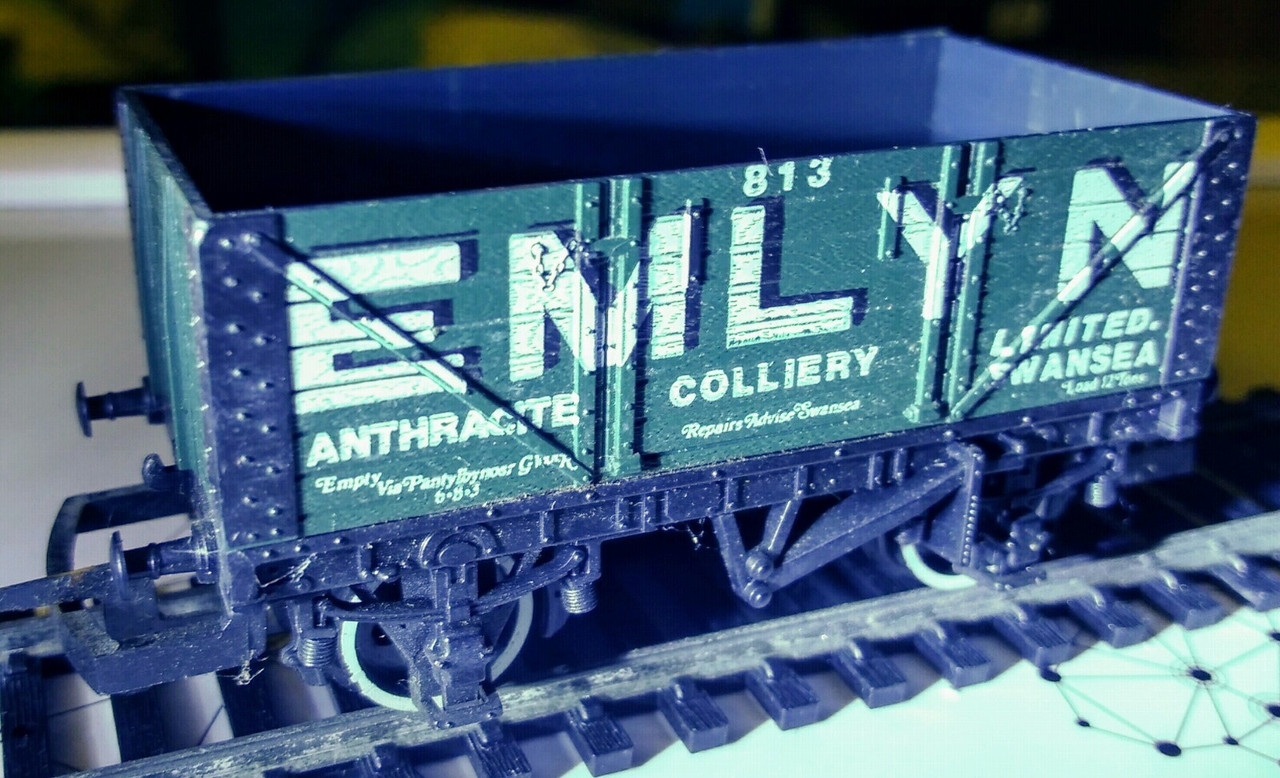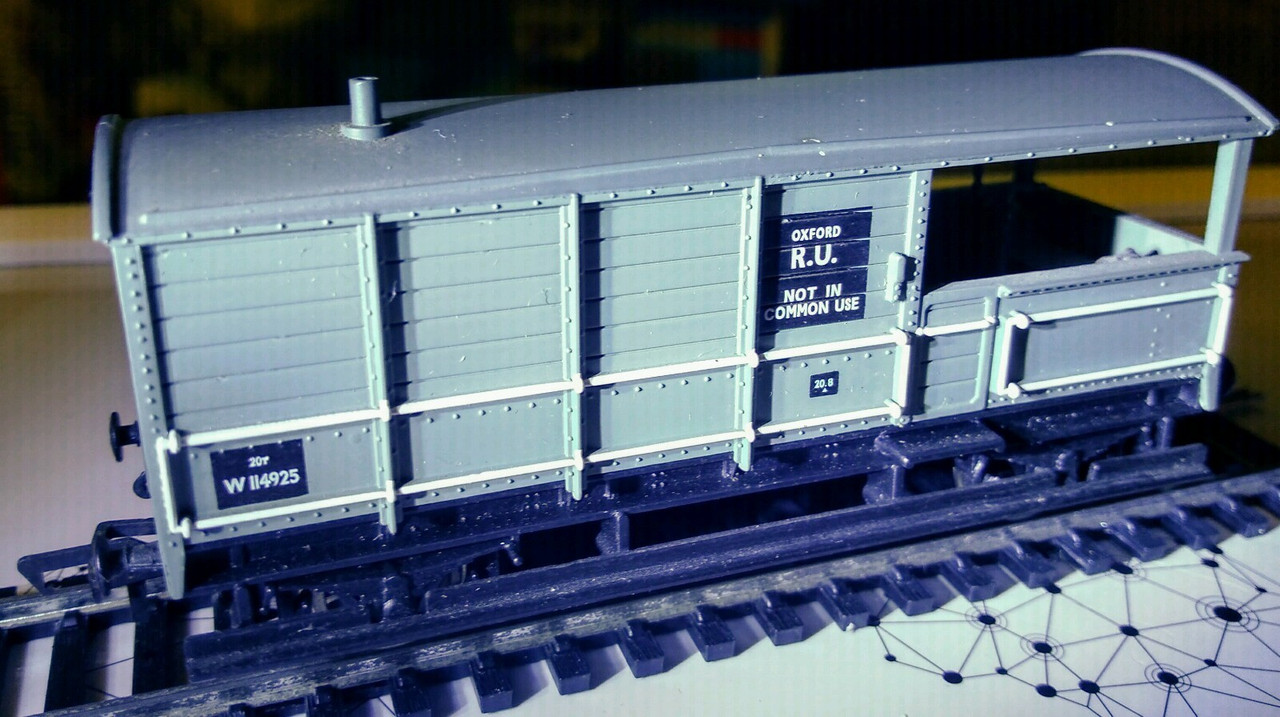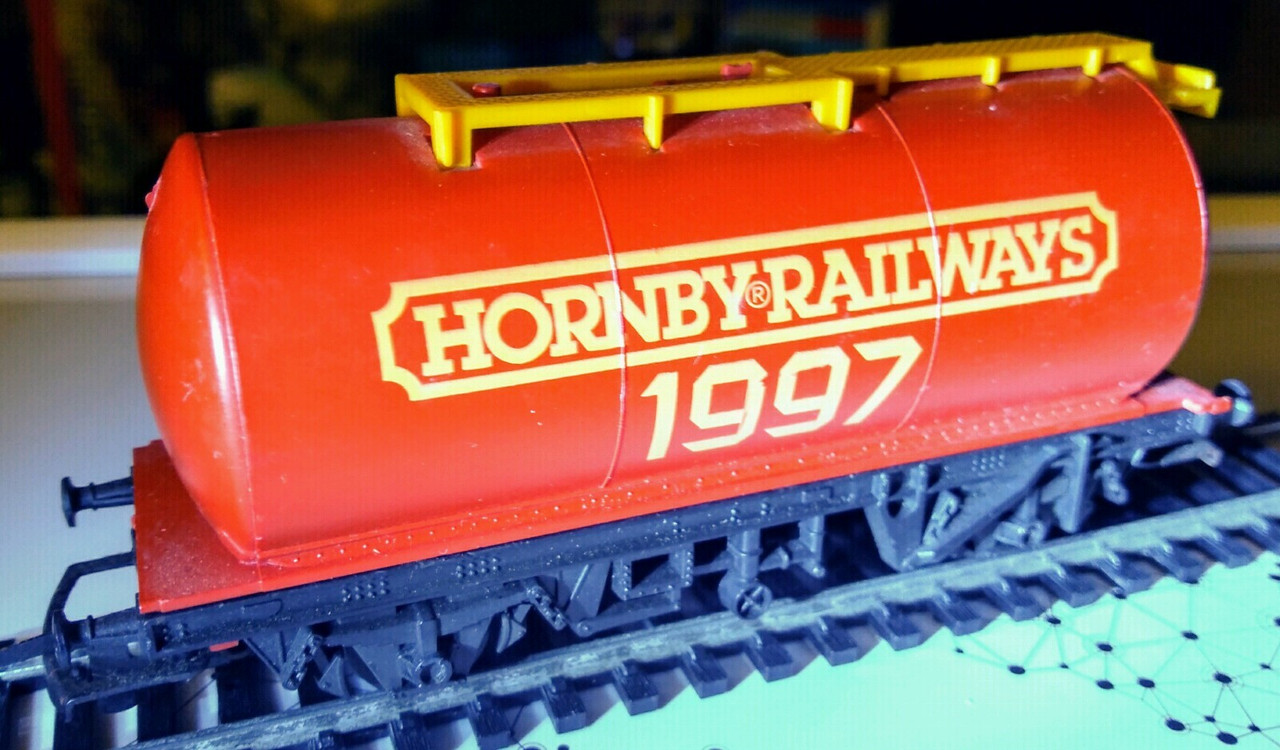 ---
RE: Adding to my Hornby 00 Collection... - Nigels - 03-22-2018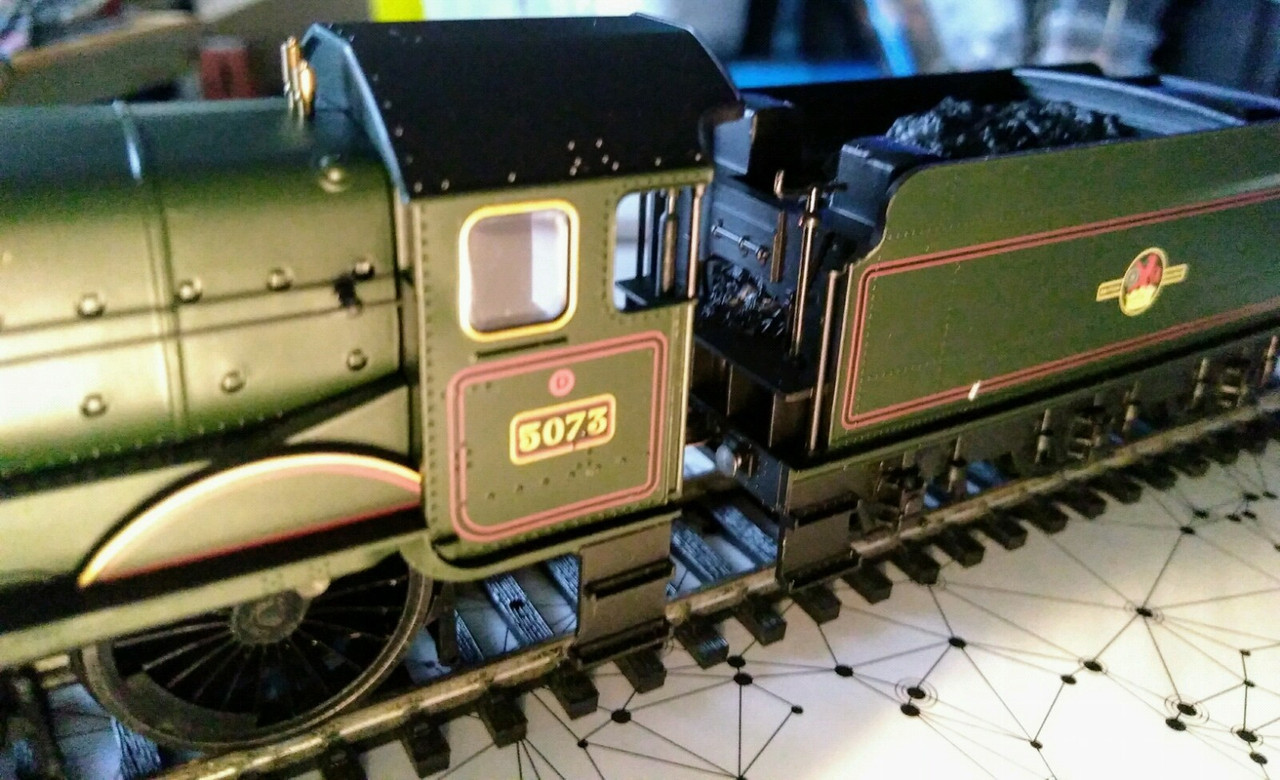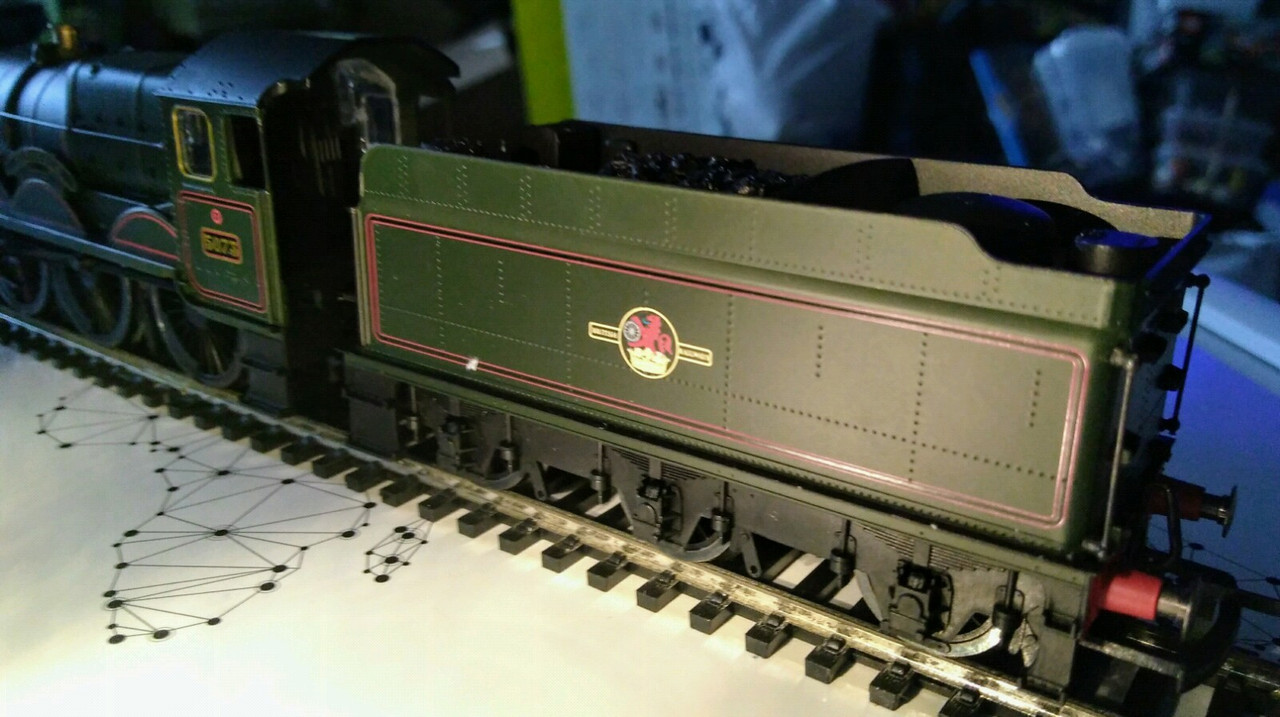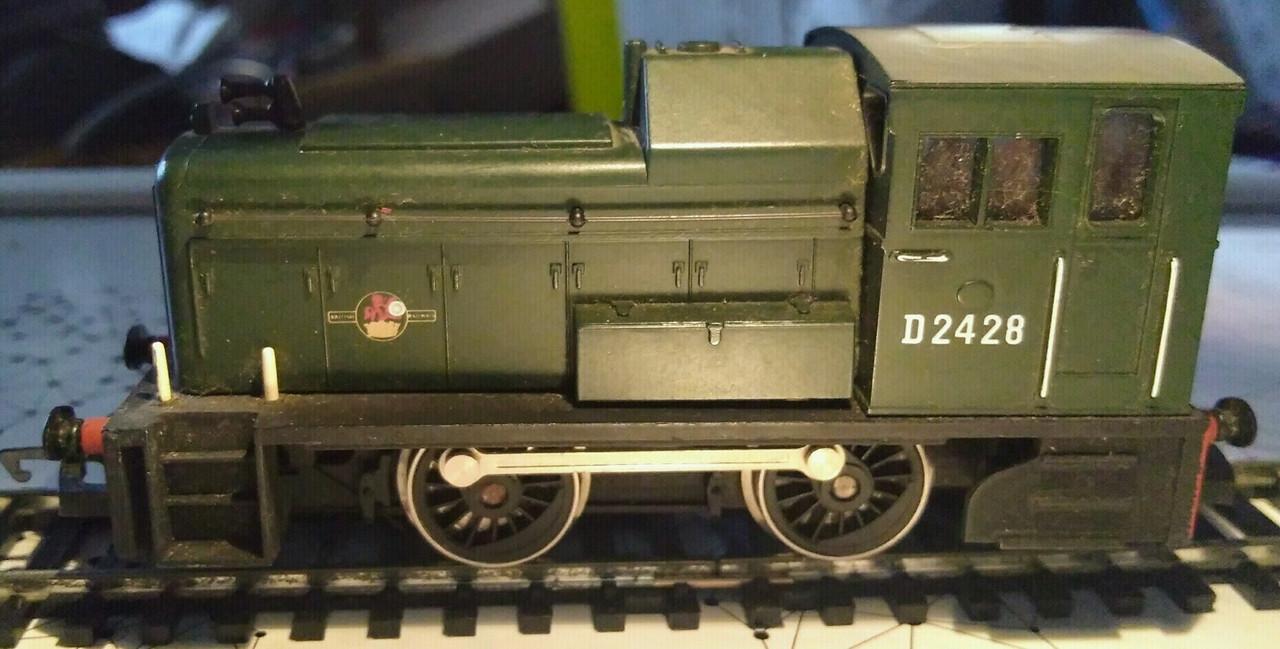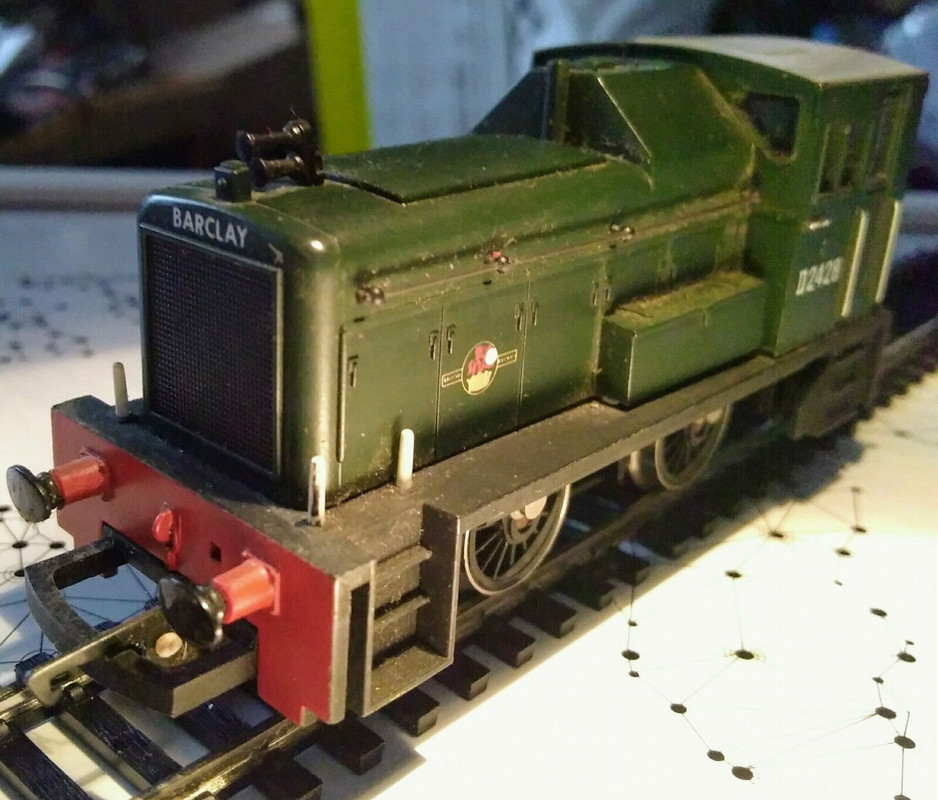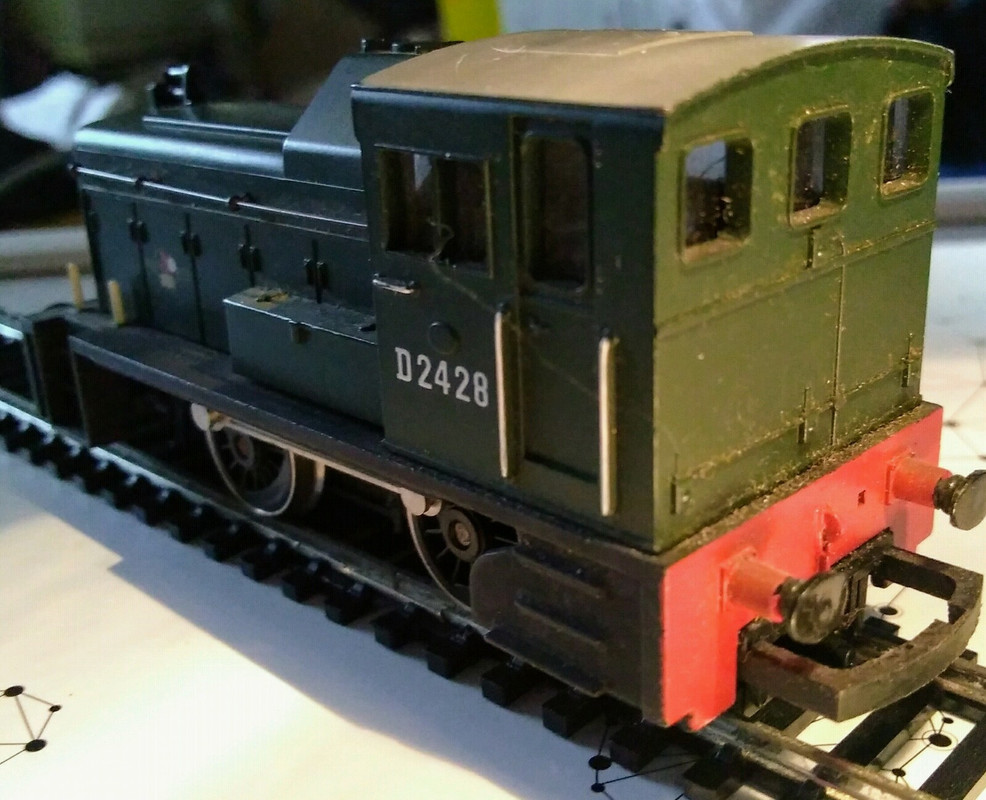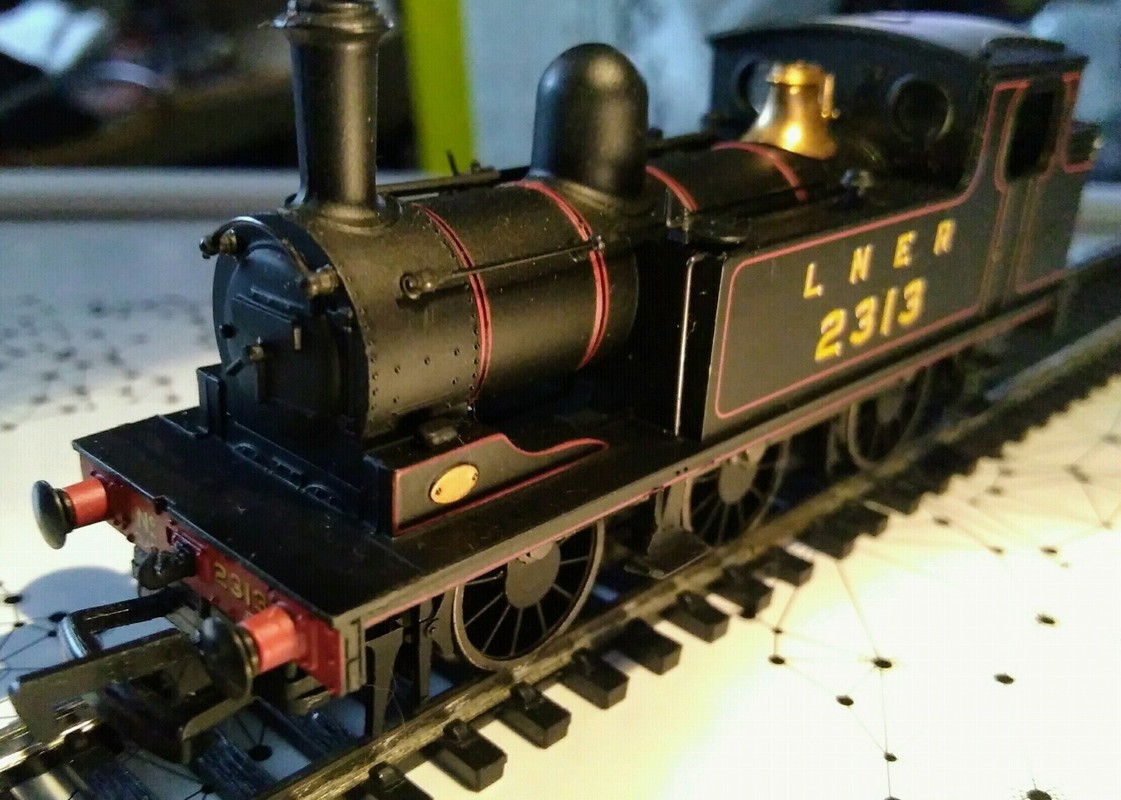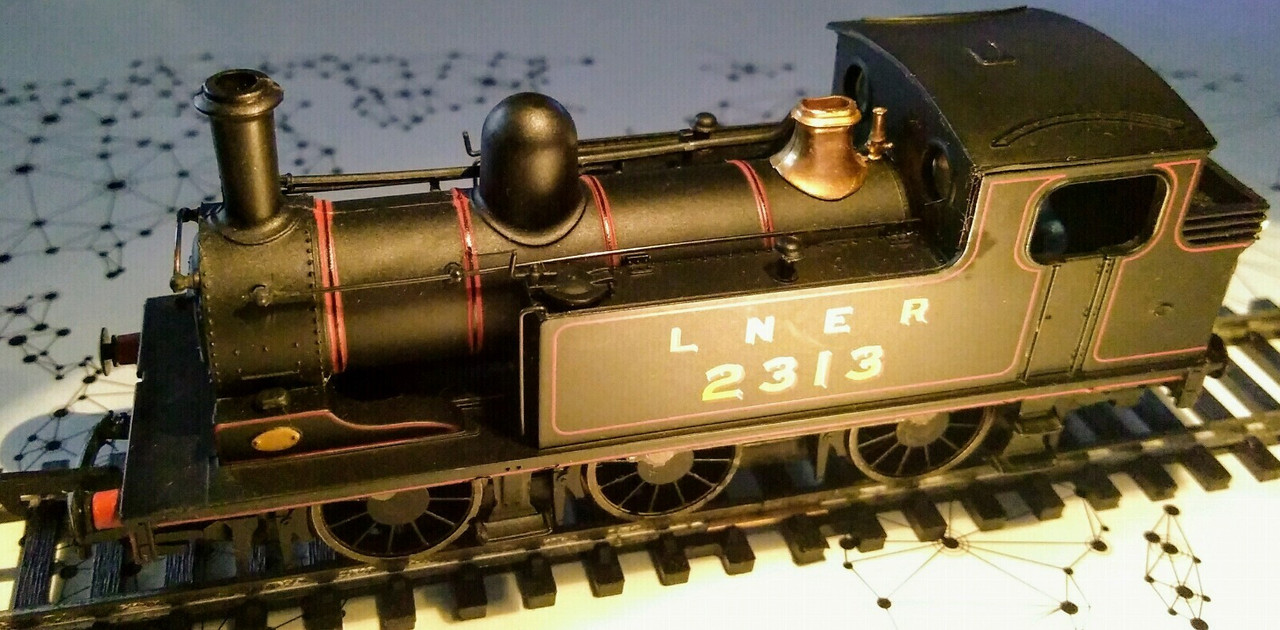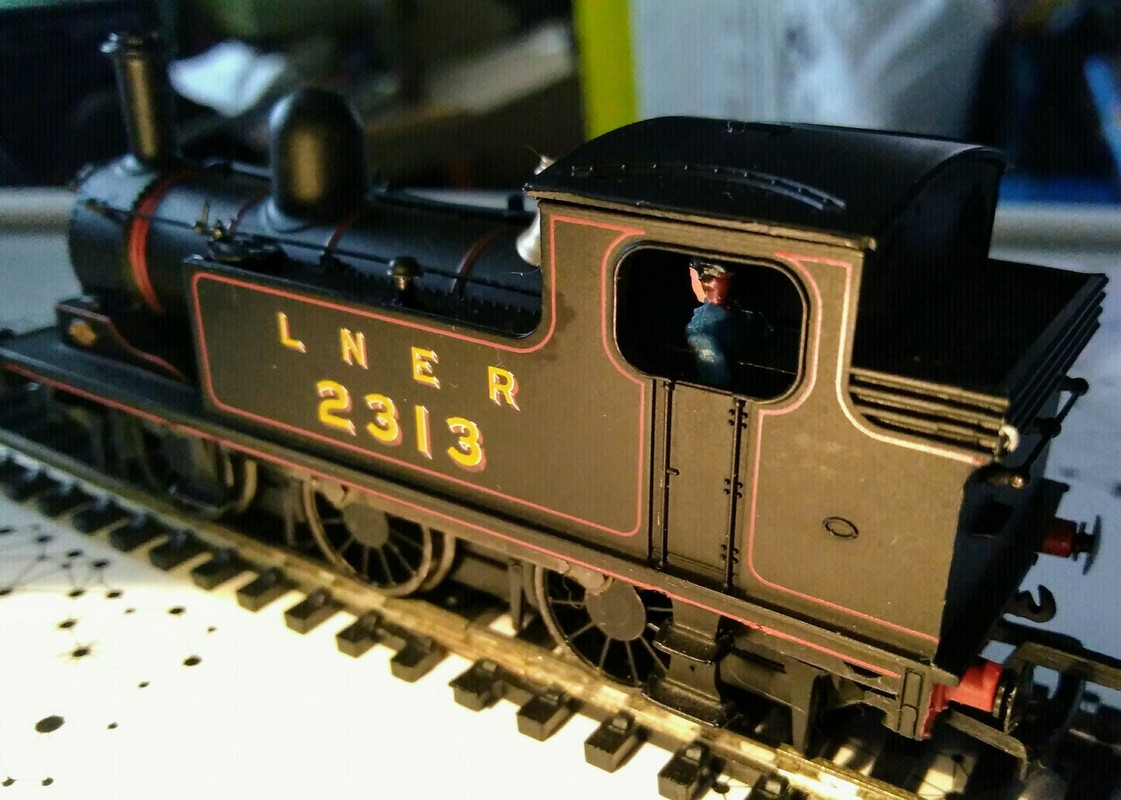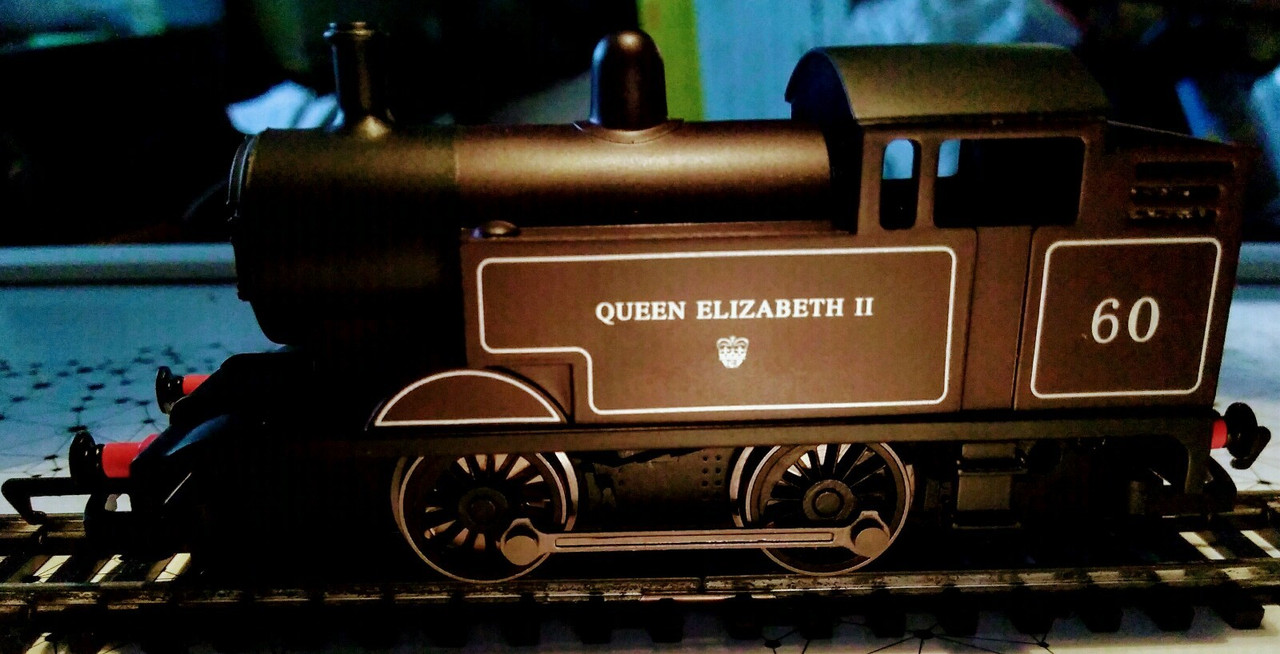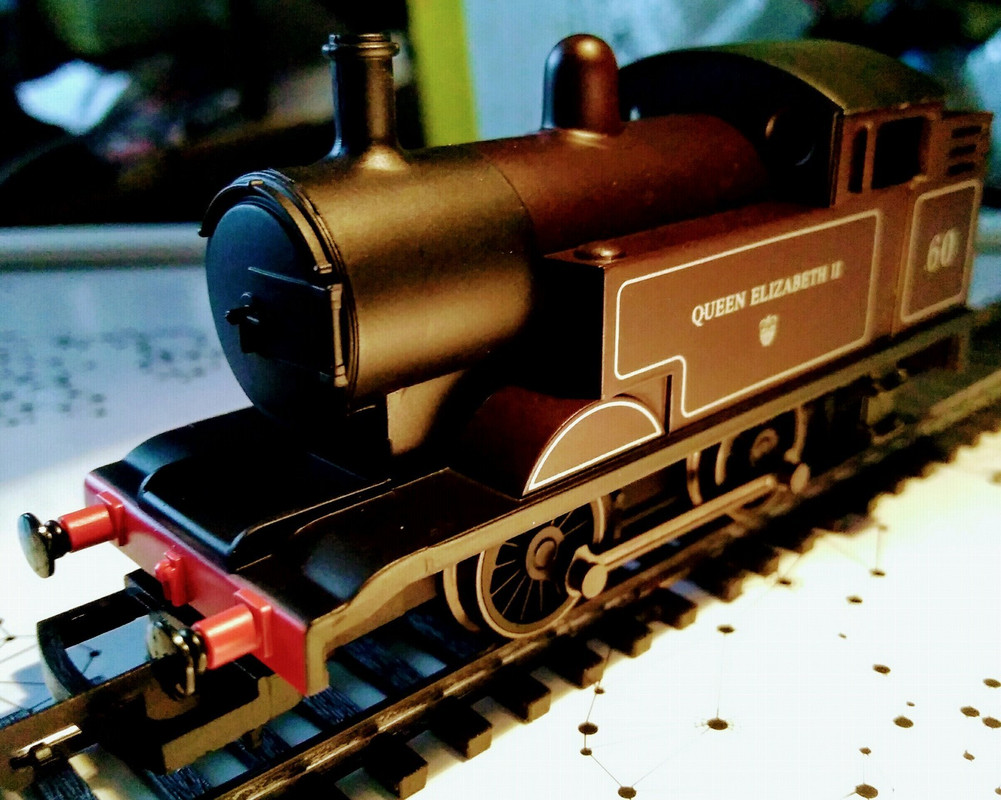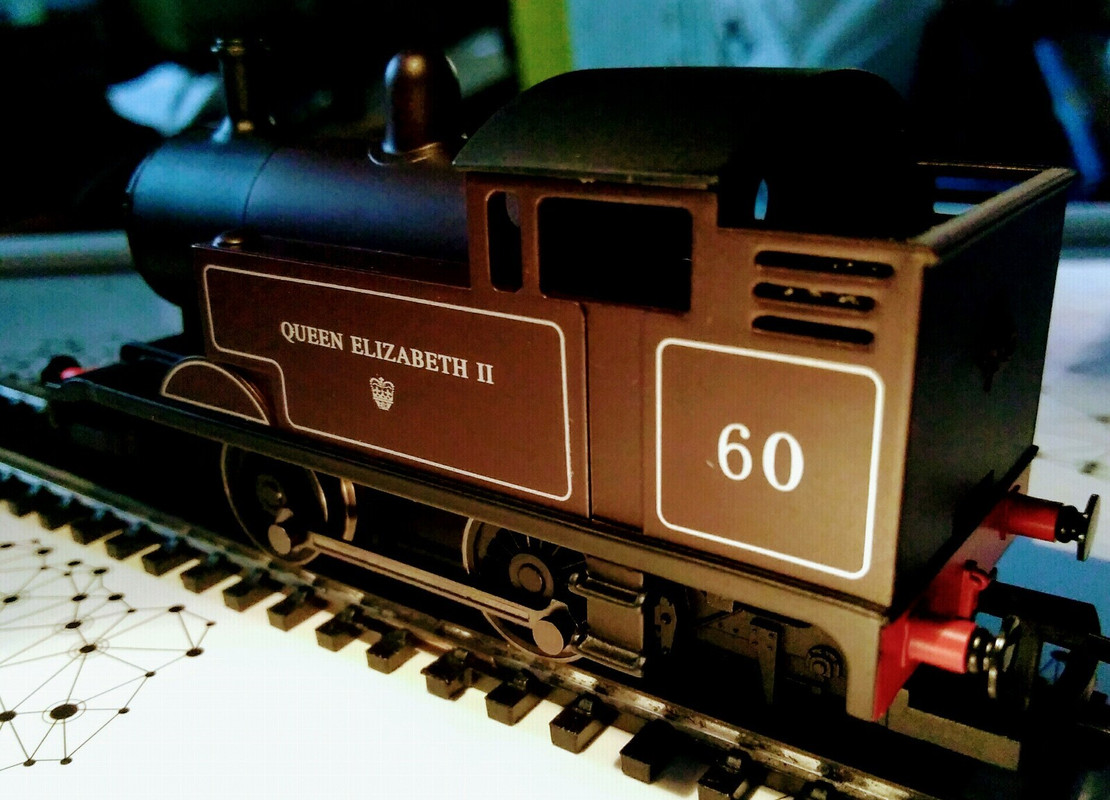 ---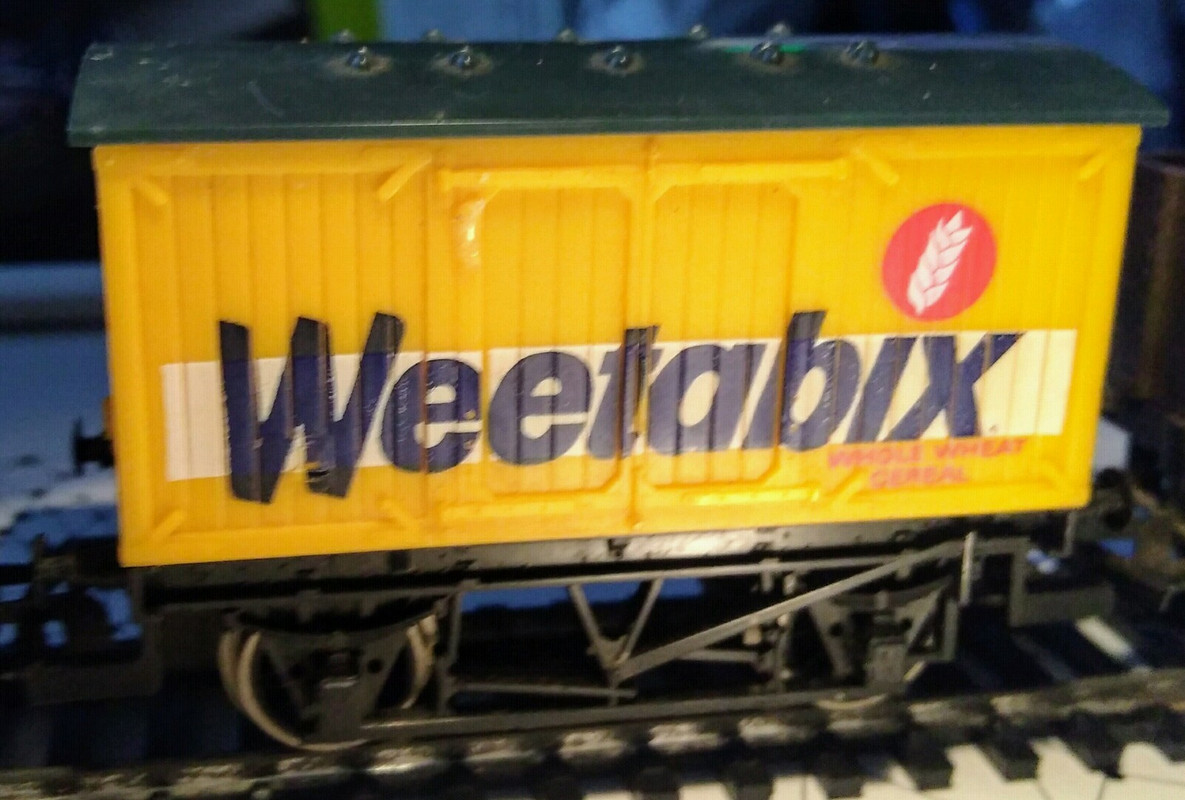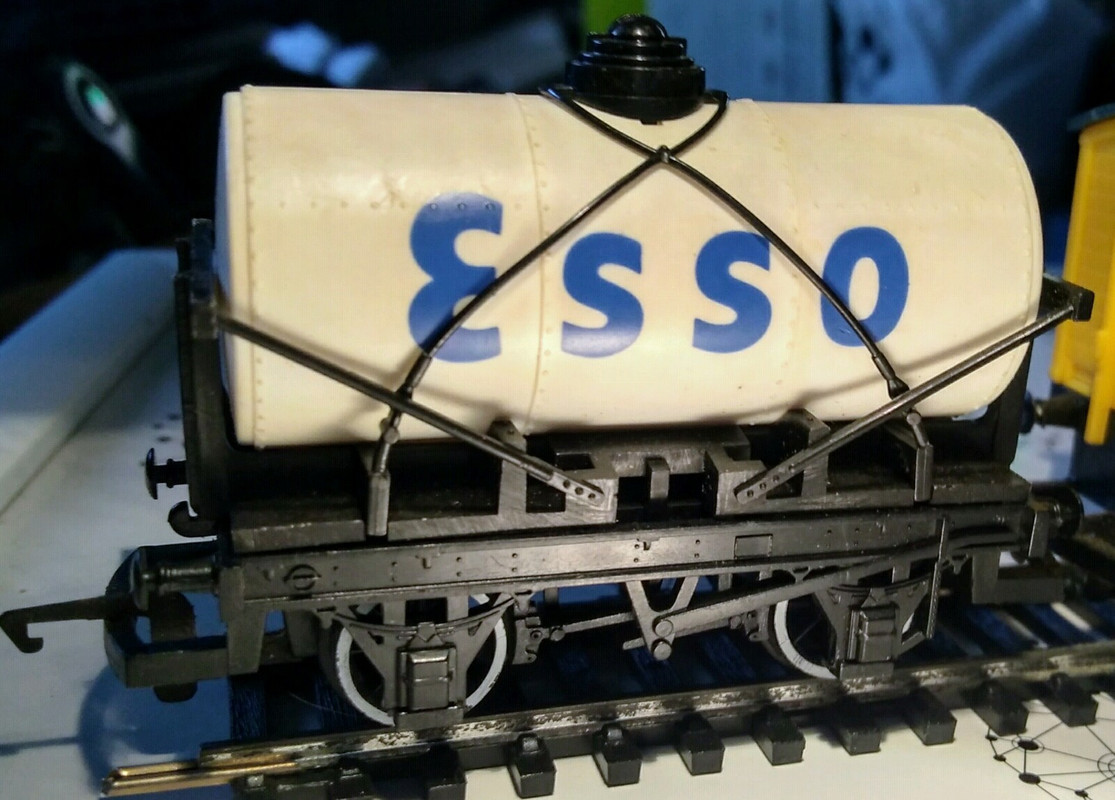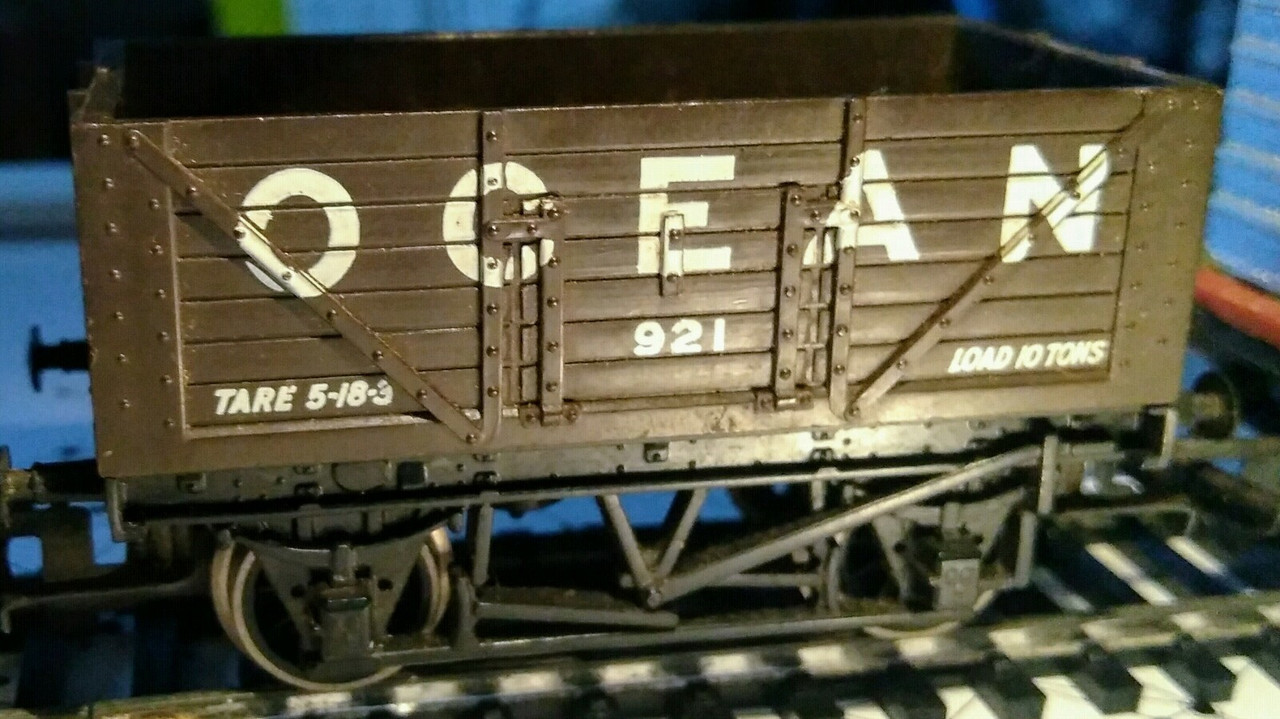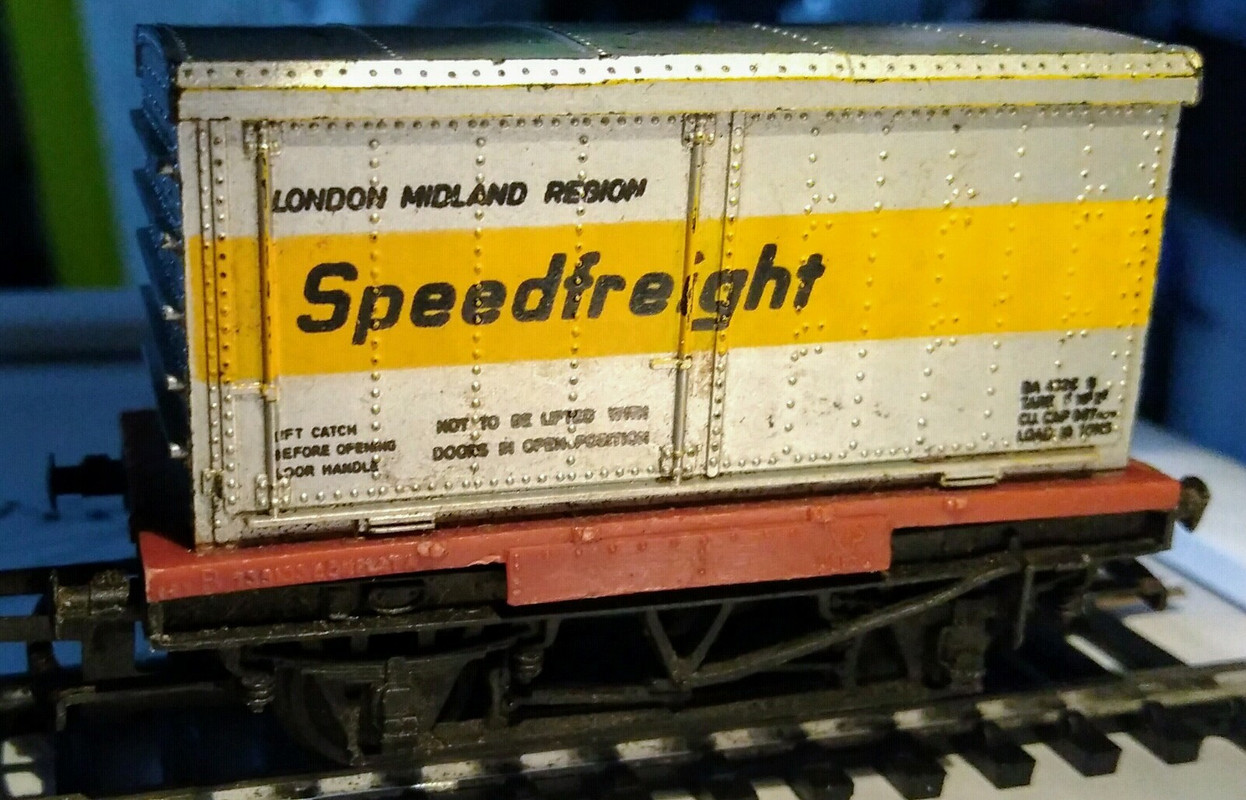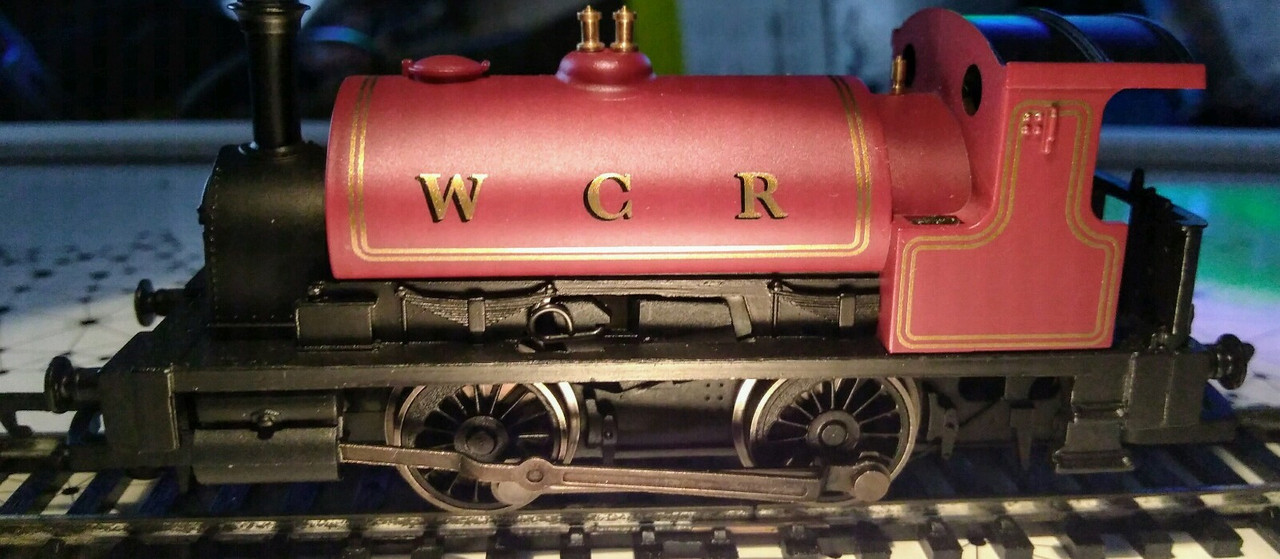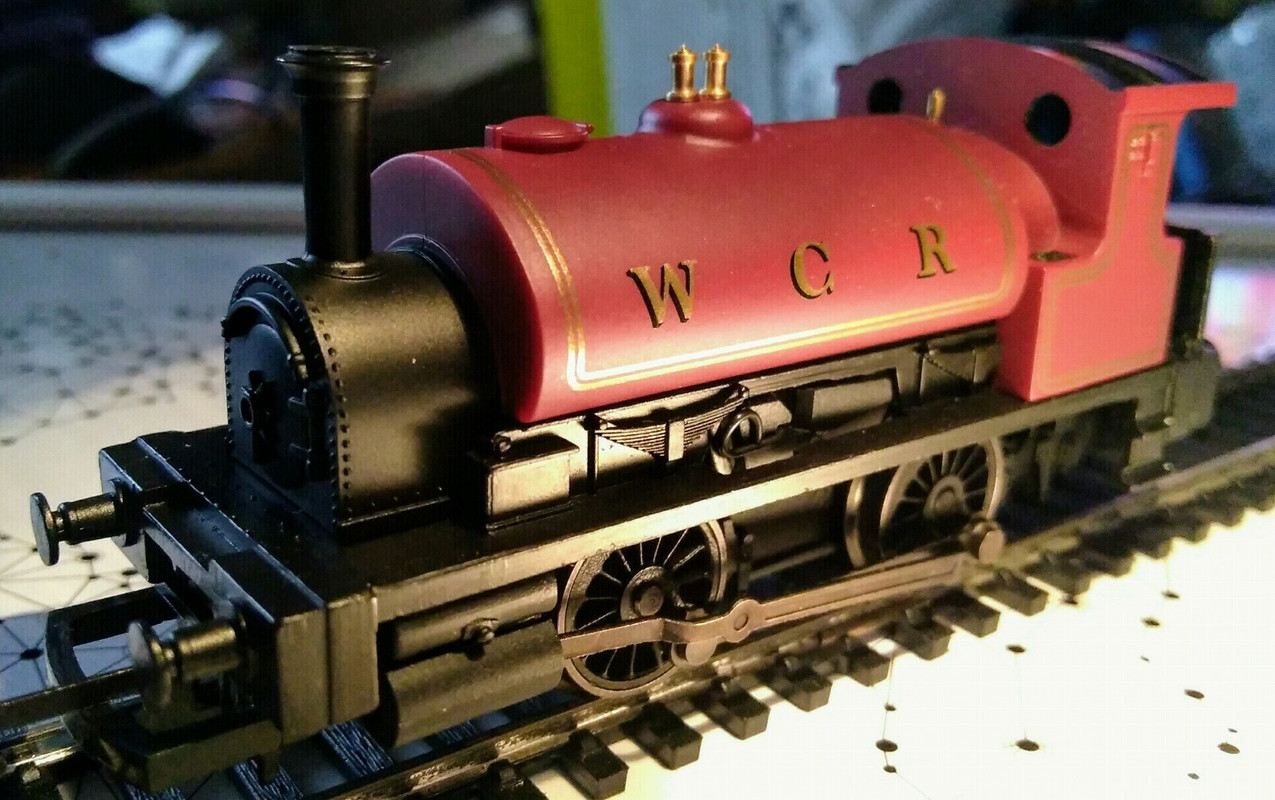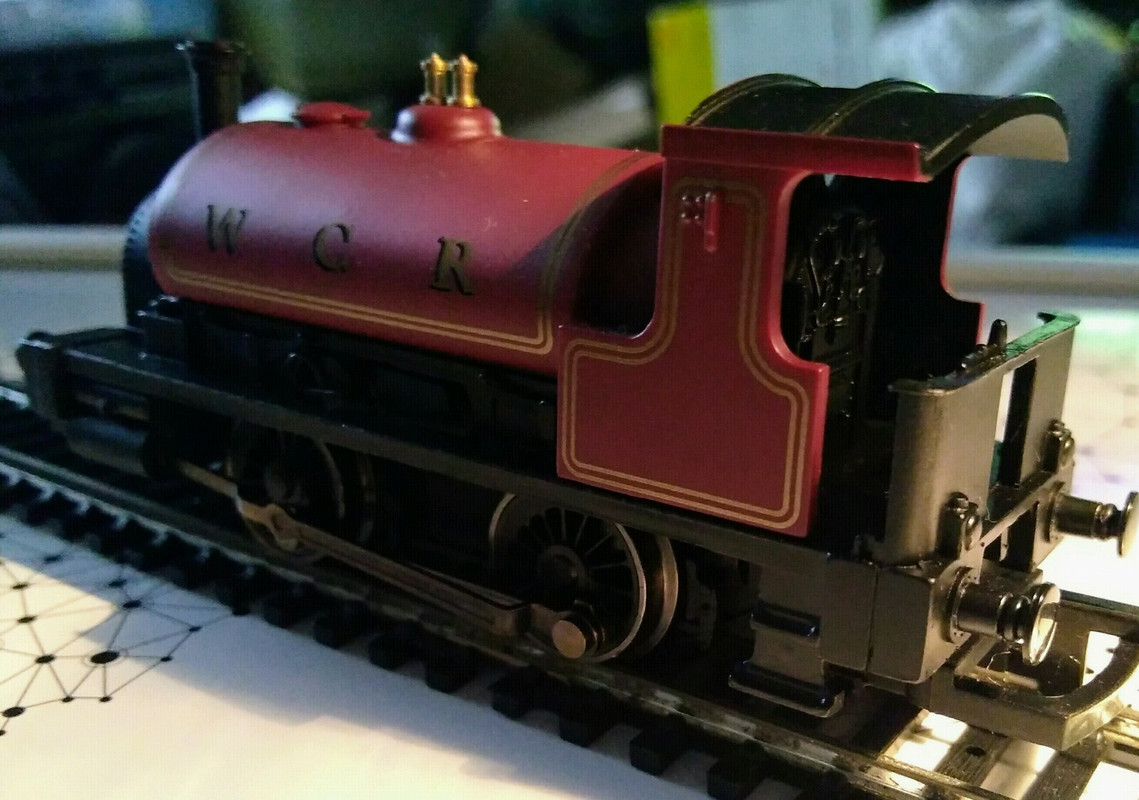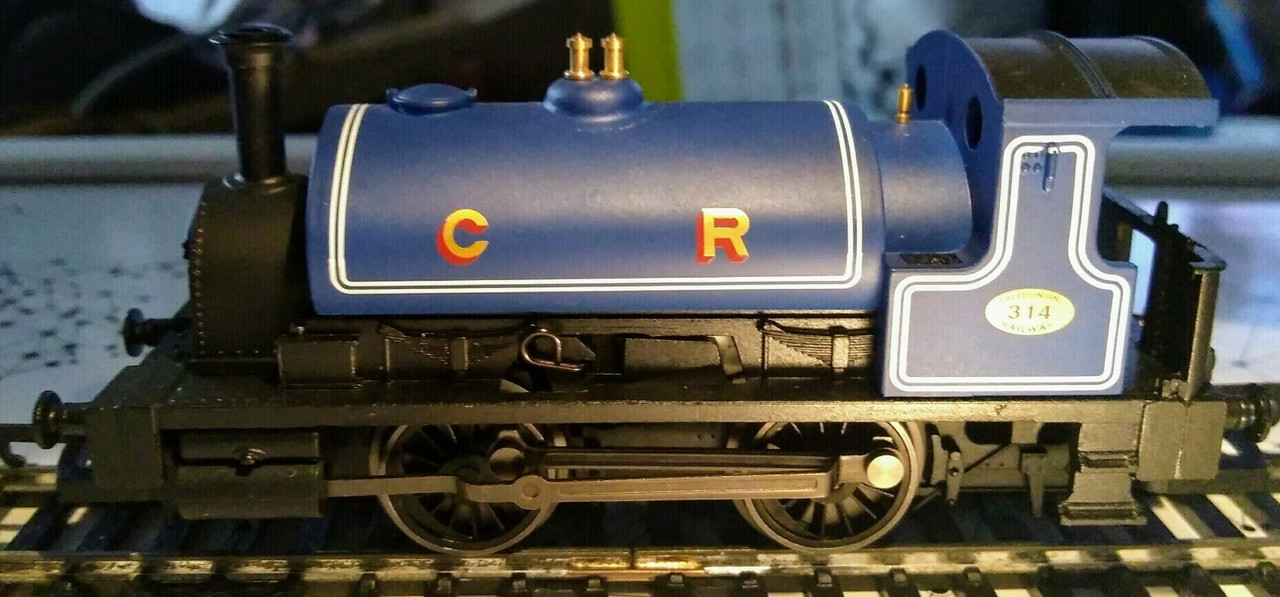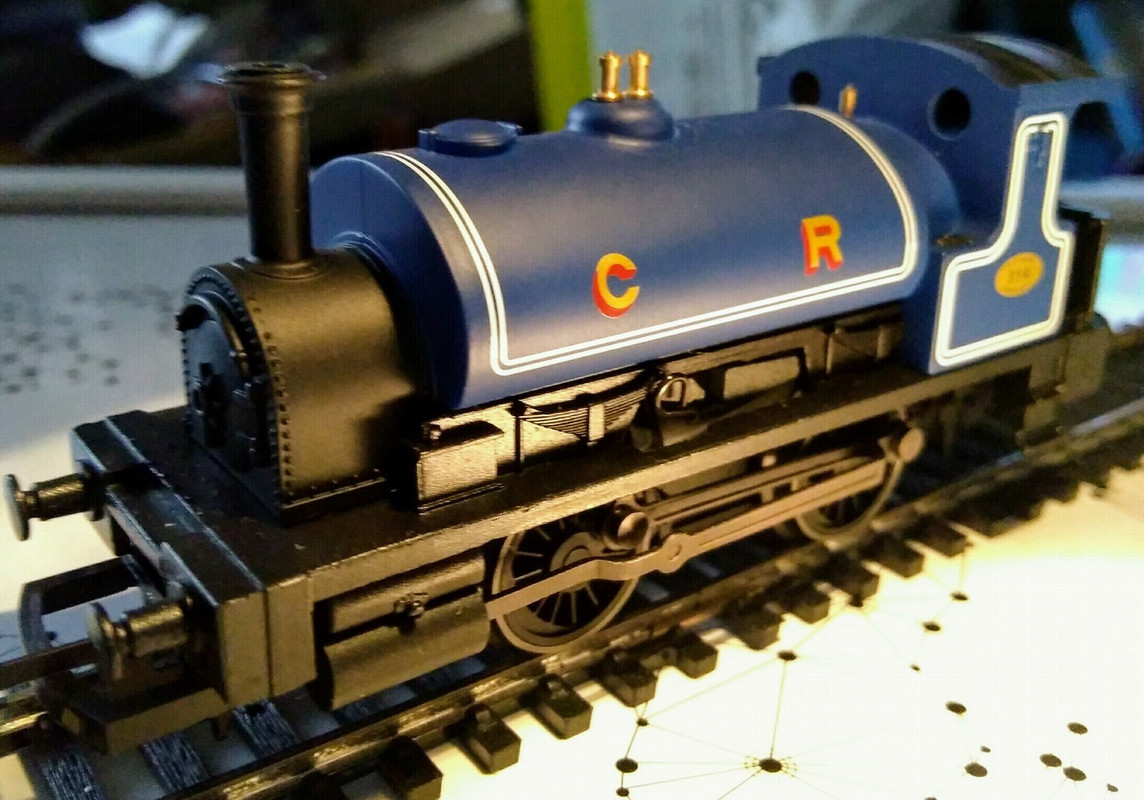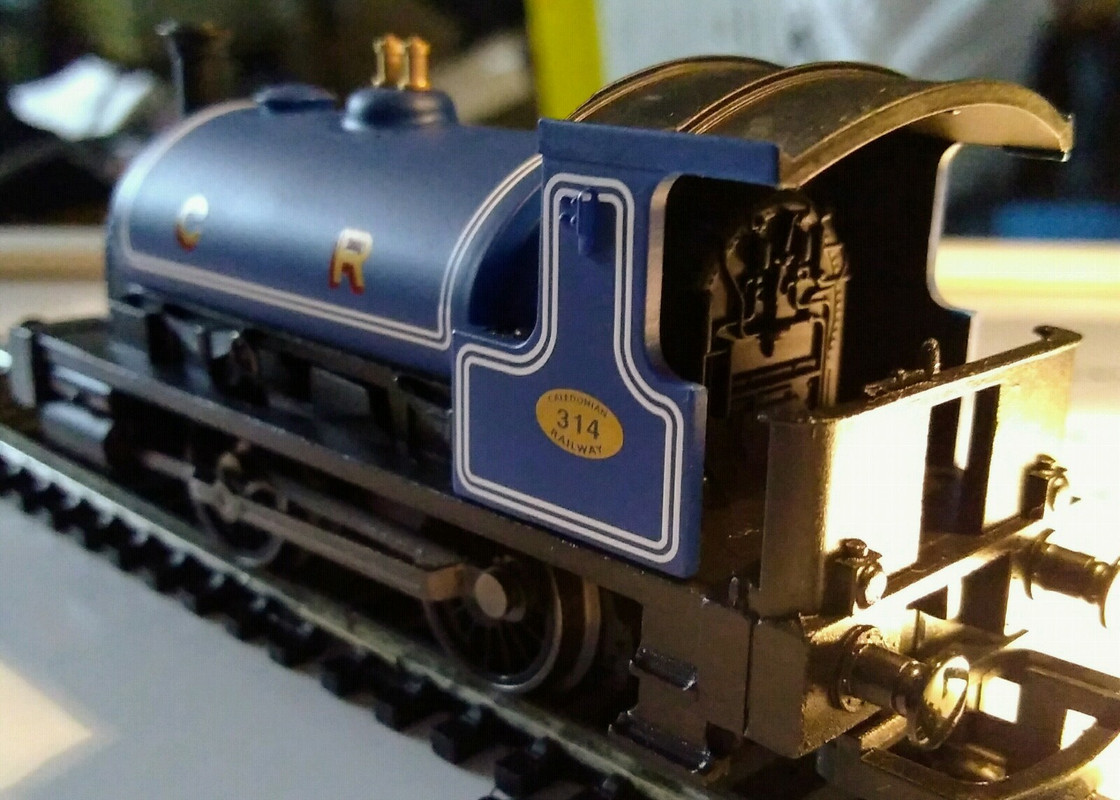 ---
RE: Adding to my Hornby 00 Collection... - Nigels - 03-23-2018

First up the British Rail tank loco;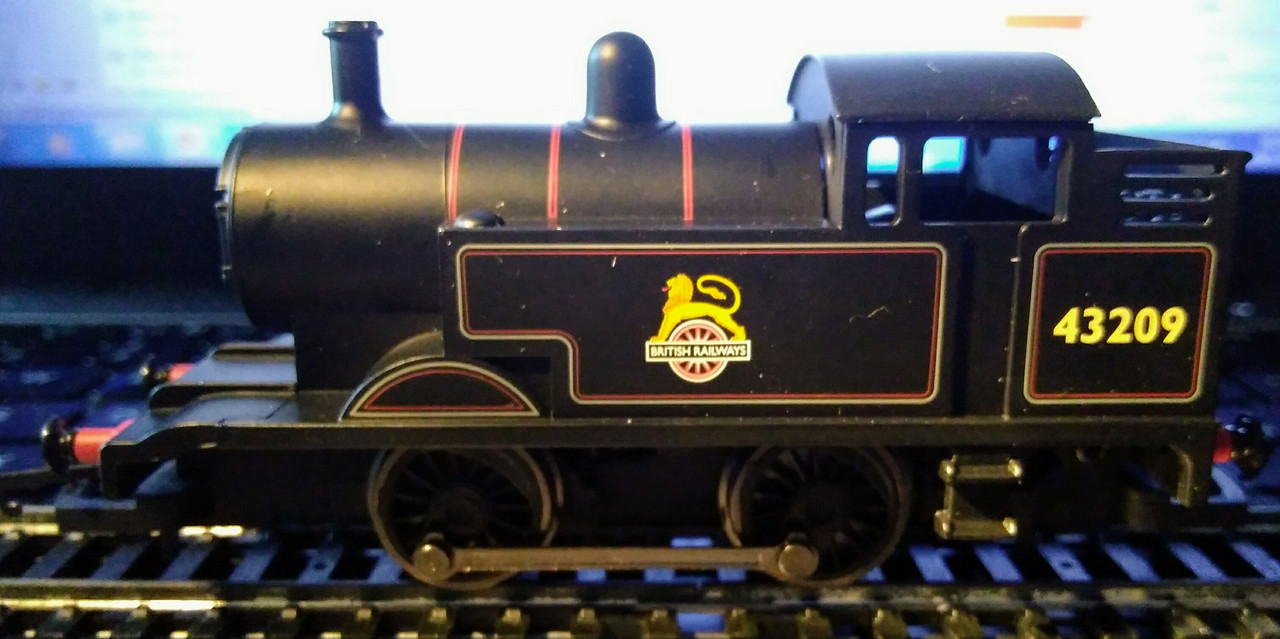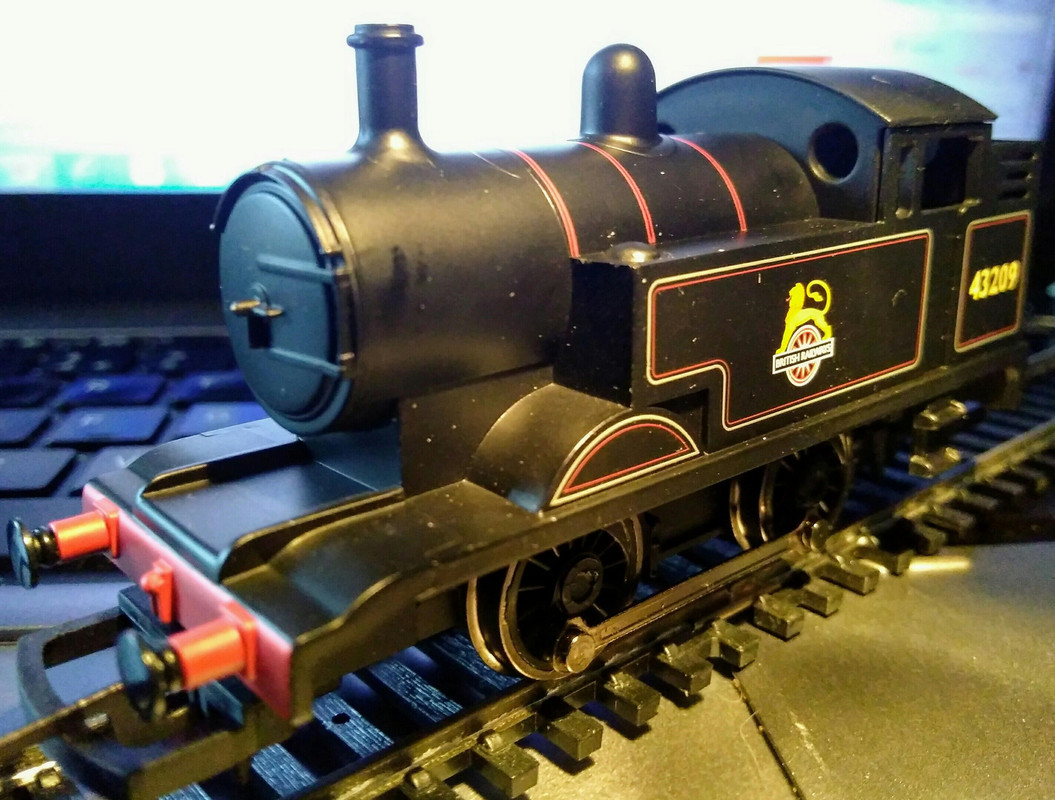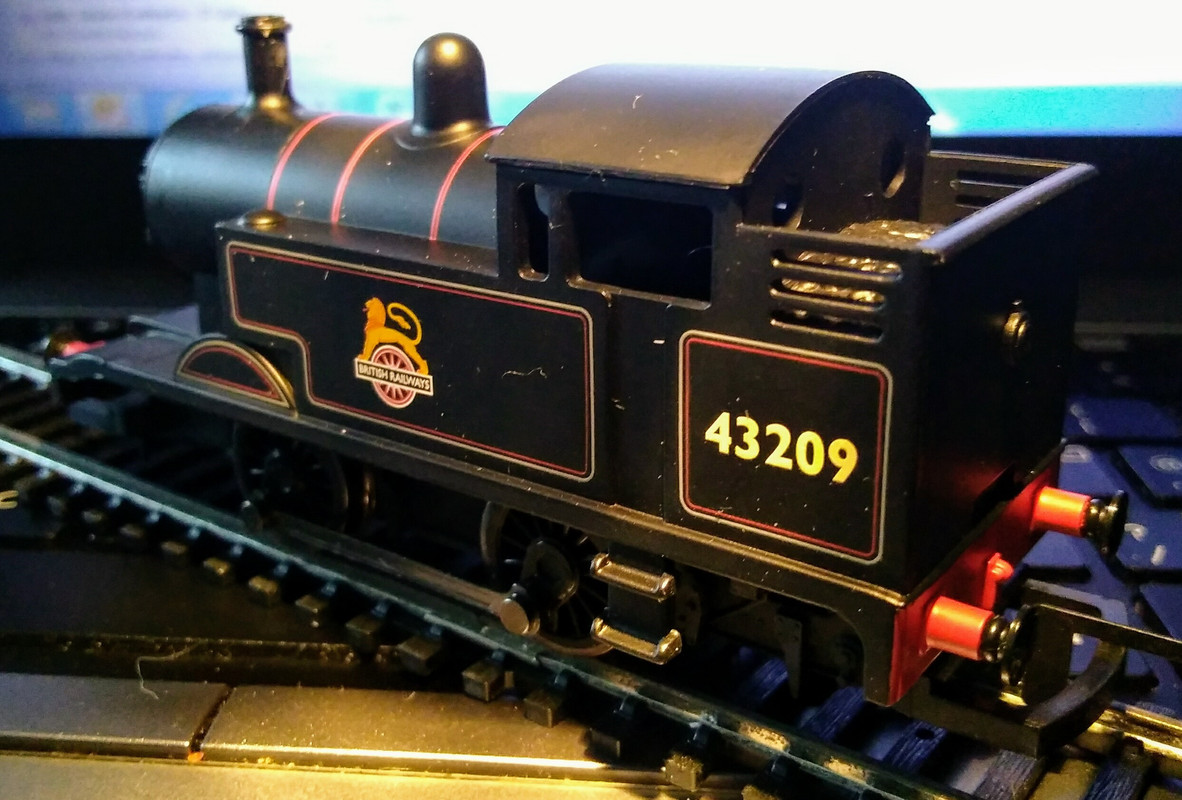 Now the very special Eddie Stobart tank loco;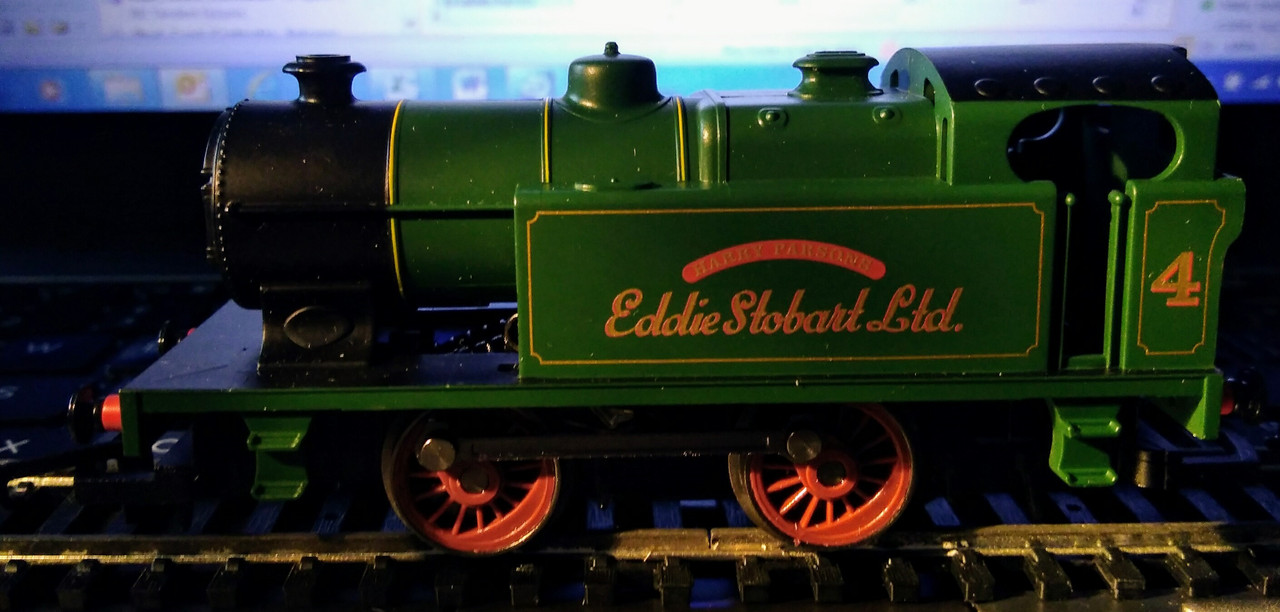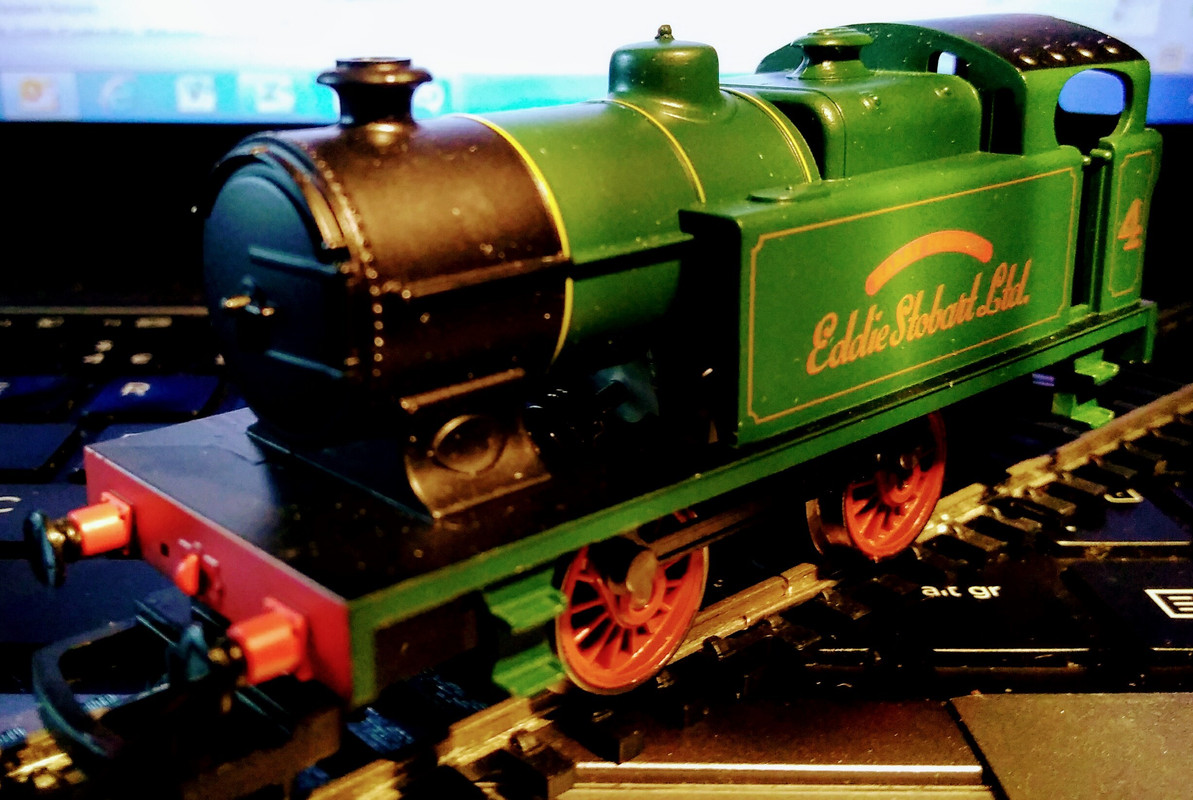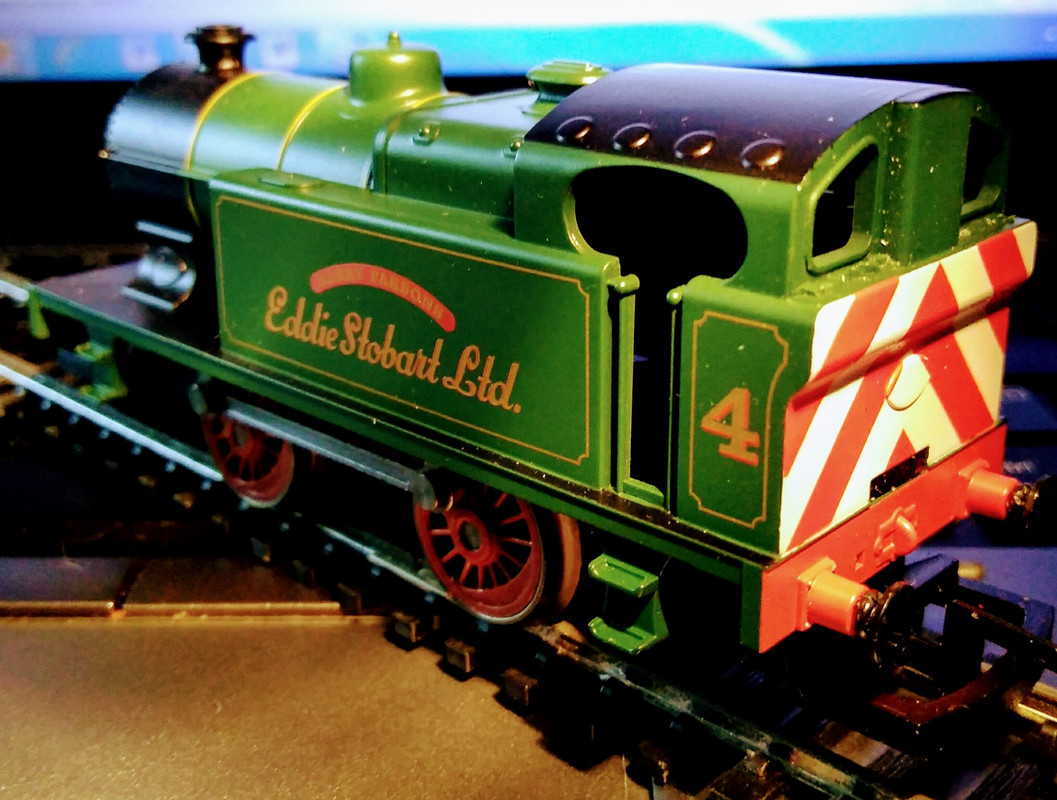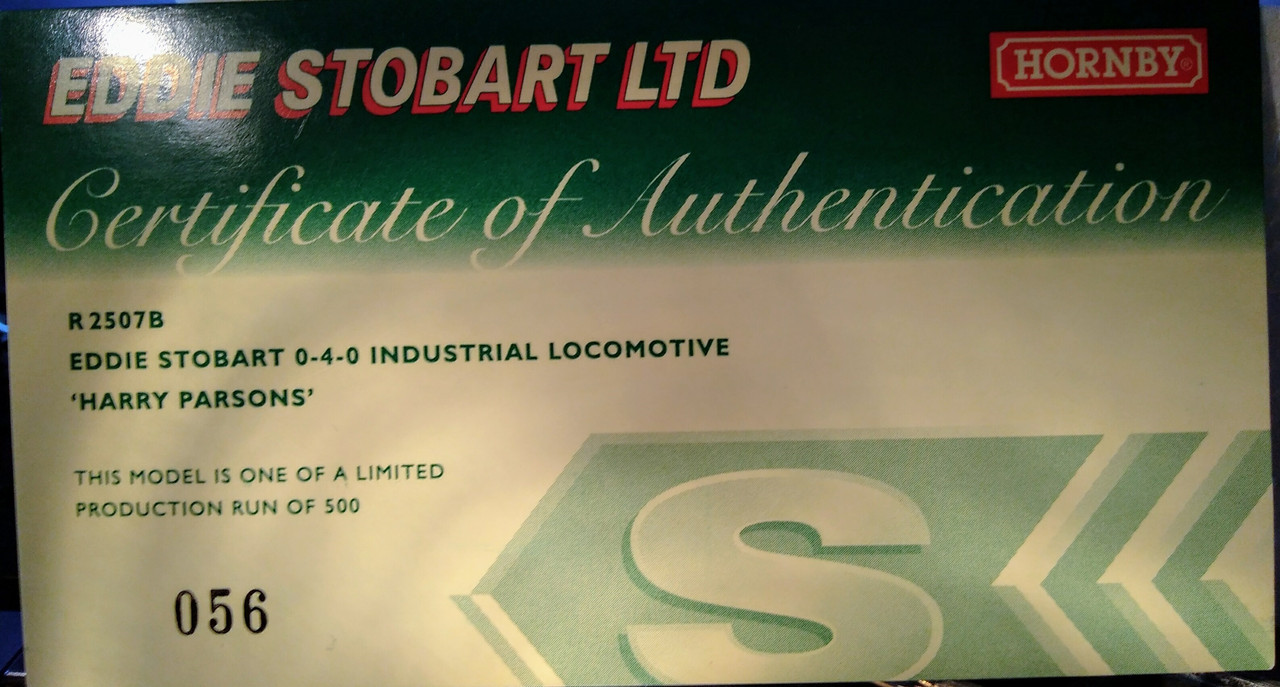 ---
RE: Adding to my Hornby 00 Collection... - Nigels - 03-30-2018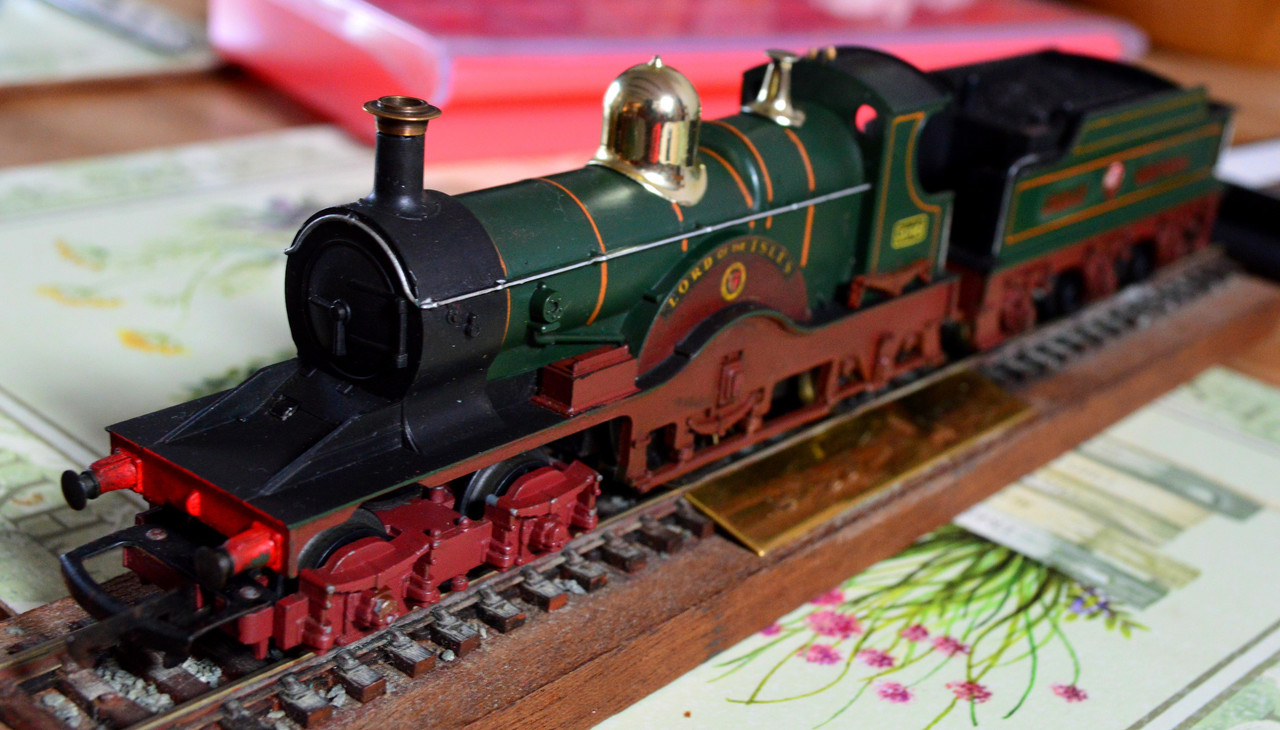 ---
RE: Adding to my Hornby 00 Collection... - Nigels - 04-03-2018

First up another of the little 0-4-0 tank engines I like in a new livery;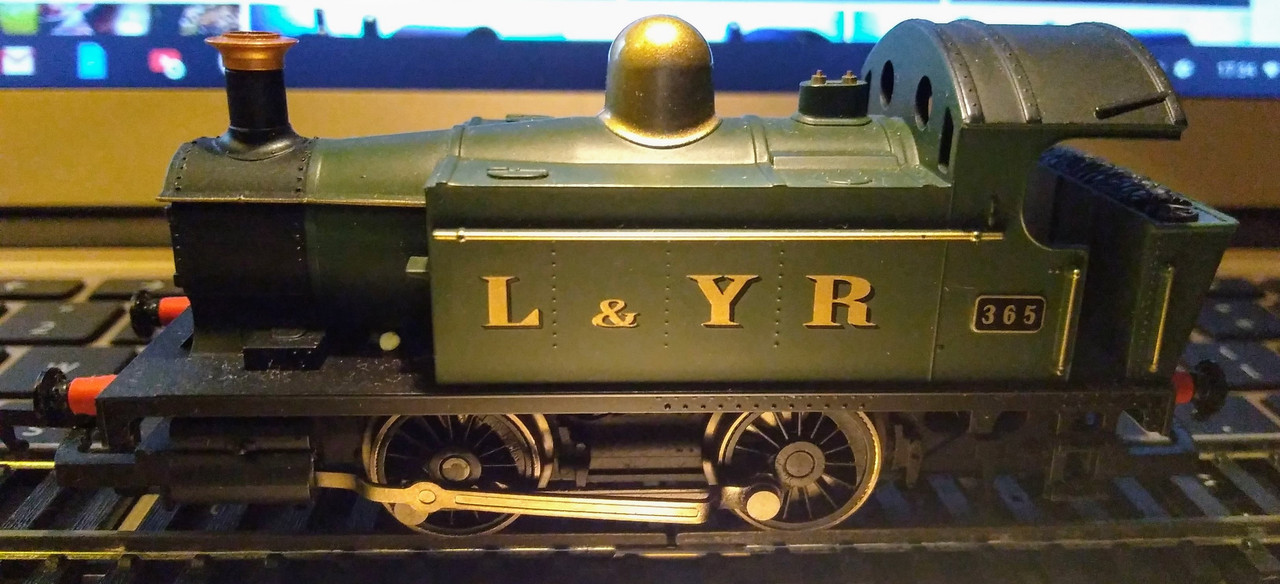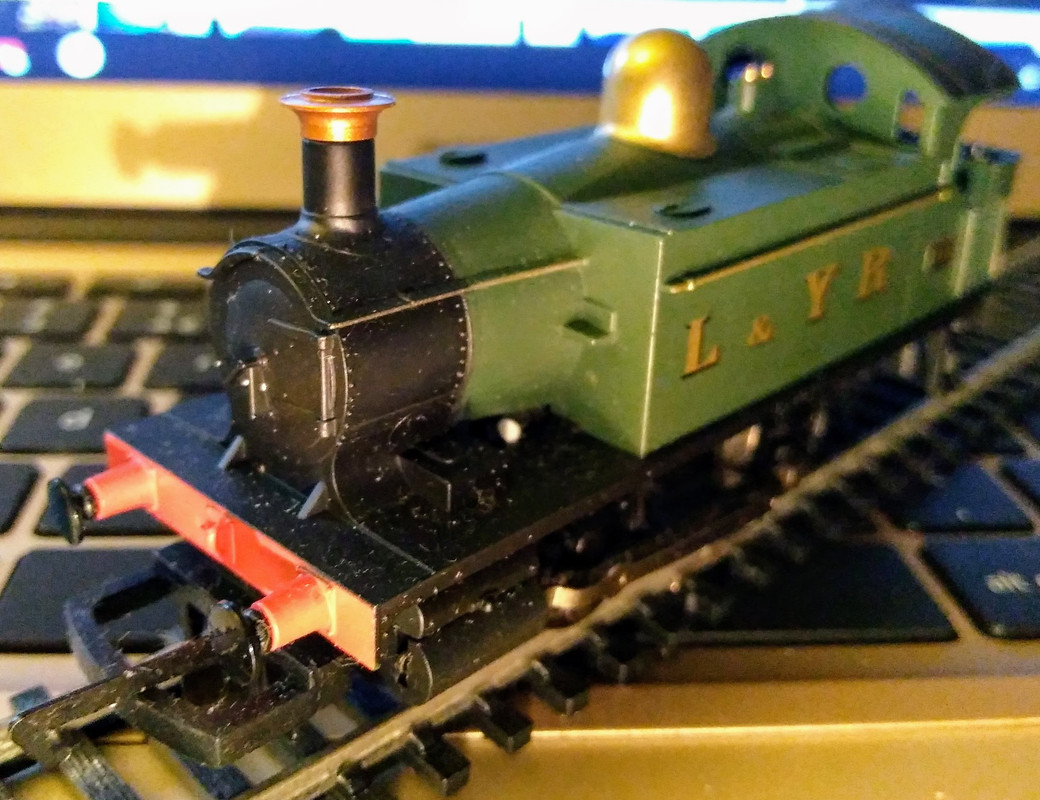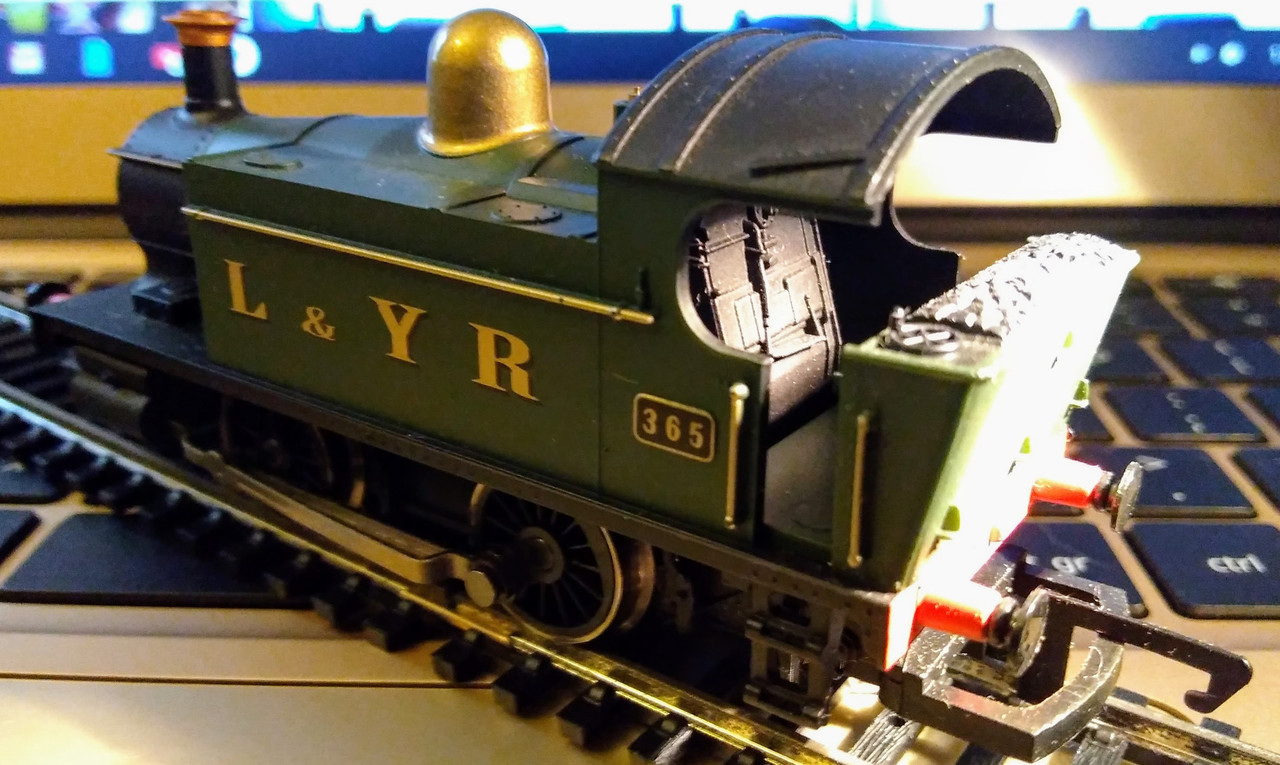 Next we have a 14xx 0-4-2 tank loco, this one is the one I purchased with the intention of maybe converting it to an 'Oliver', but to be honest it is in such good condition that I am reluctant to re-spray this. I may try to pick up a more used example to do the conversion and keep this one for the collection as I didn't have an example of this model, for the record this one is made by Dapol not Hornby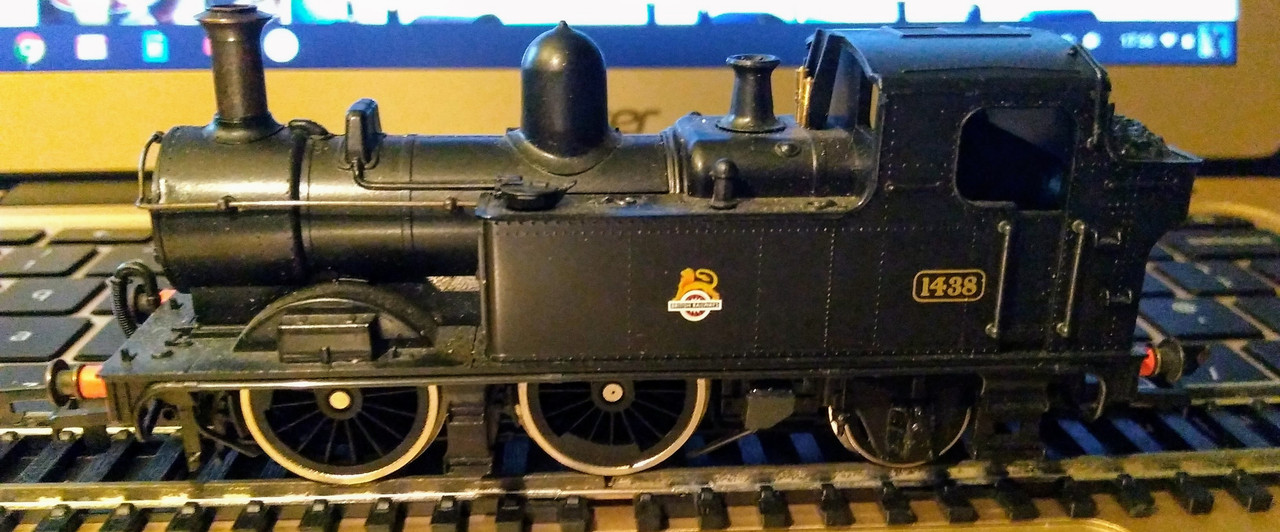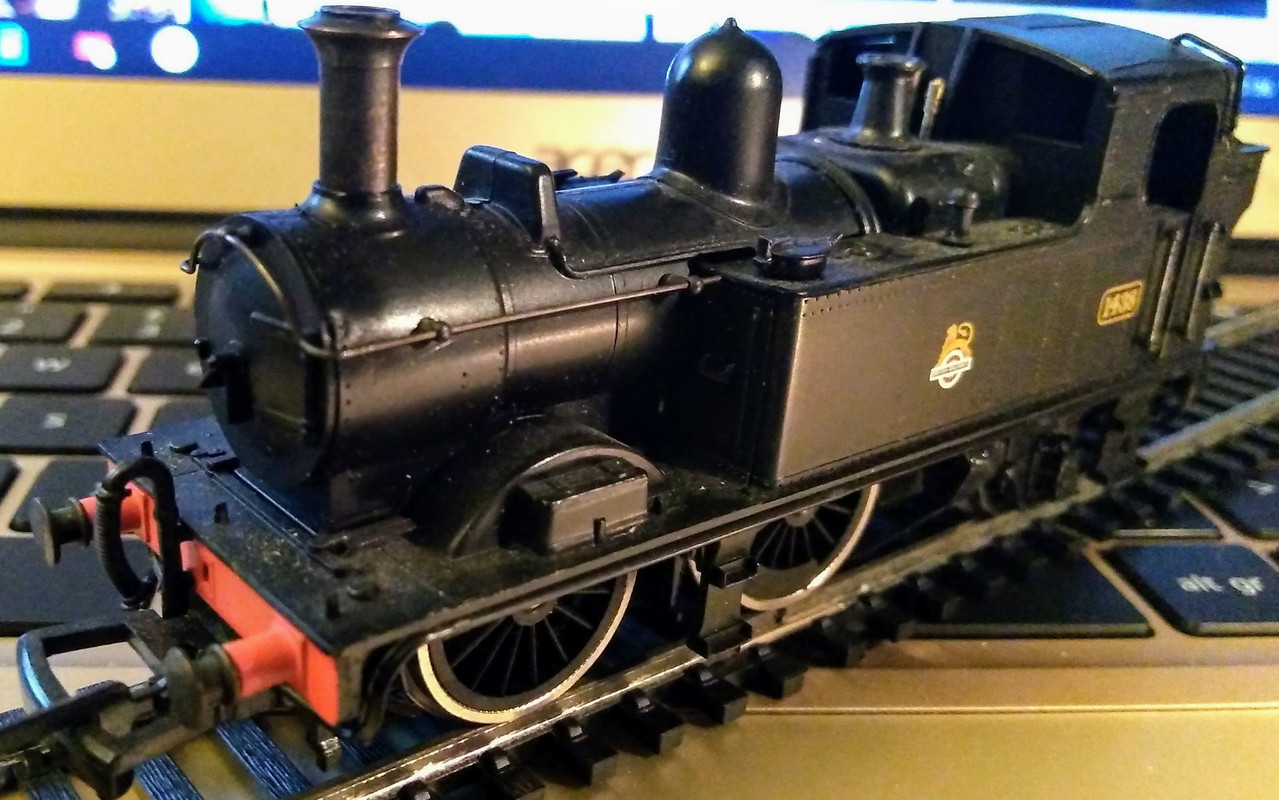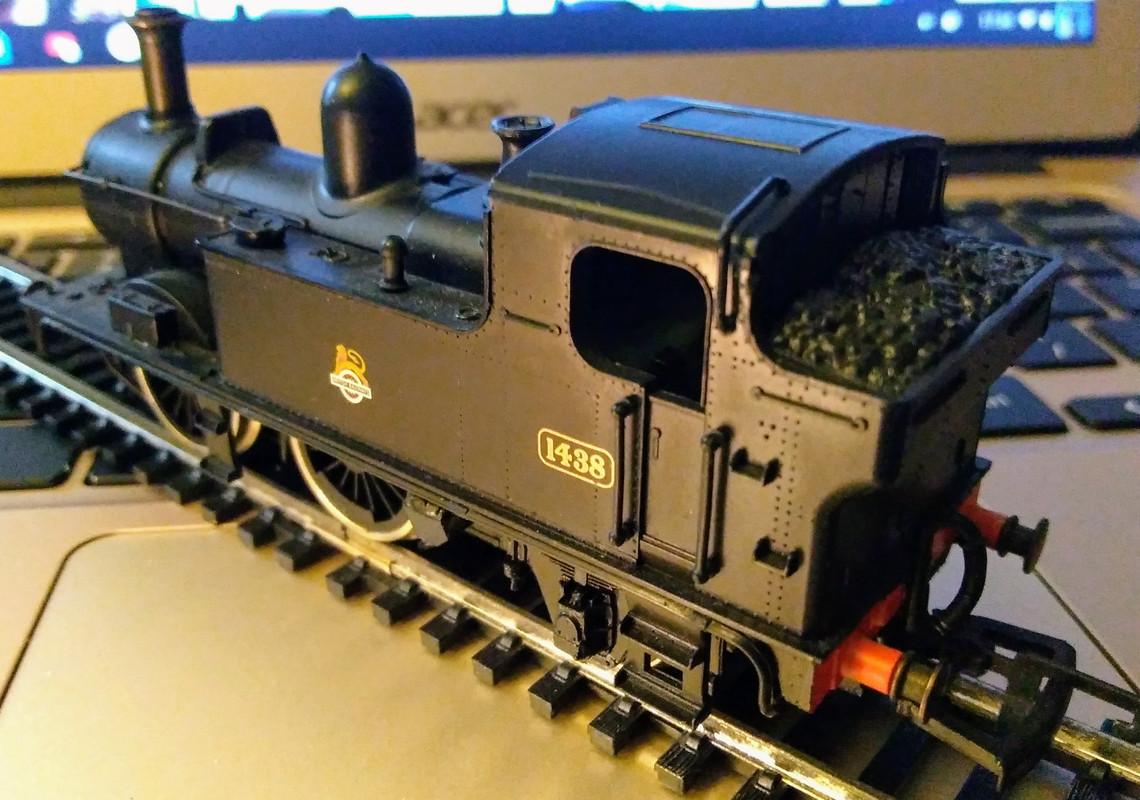 Next is another of the 0-4-0 tank loco's but this one was part of a Christmas 'Santa Express' set, this came with a couple of lovely little wagons also;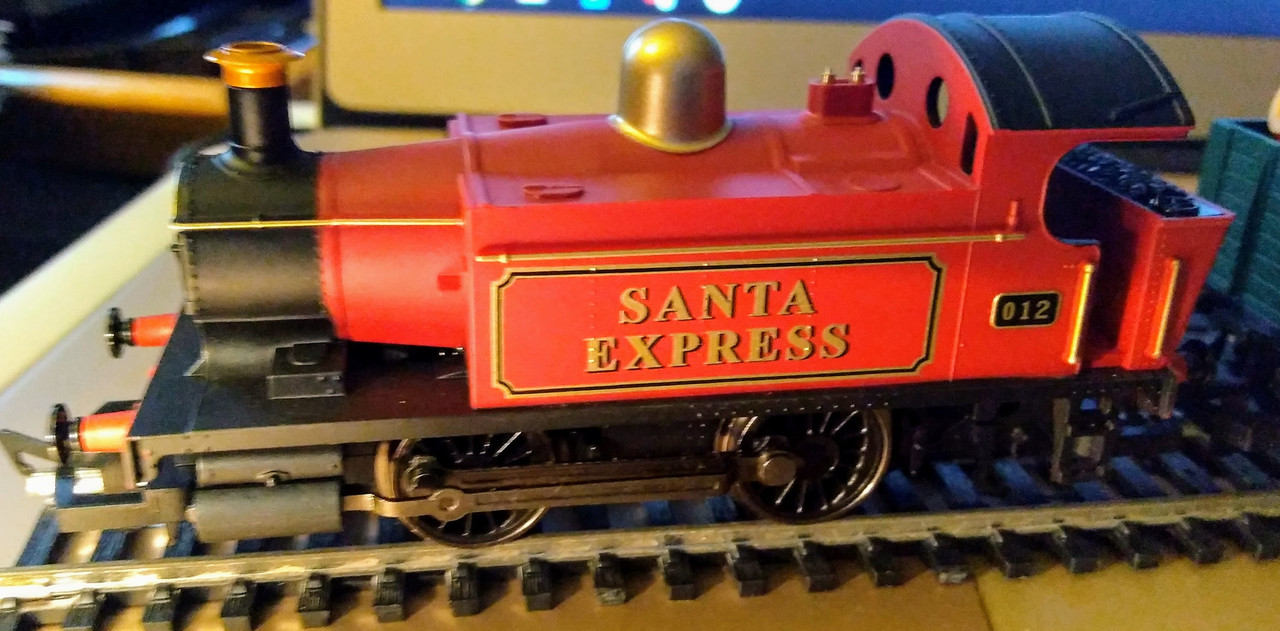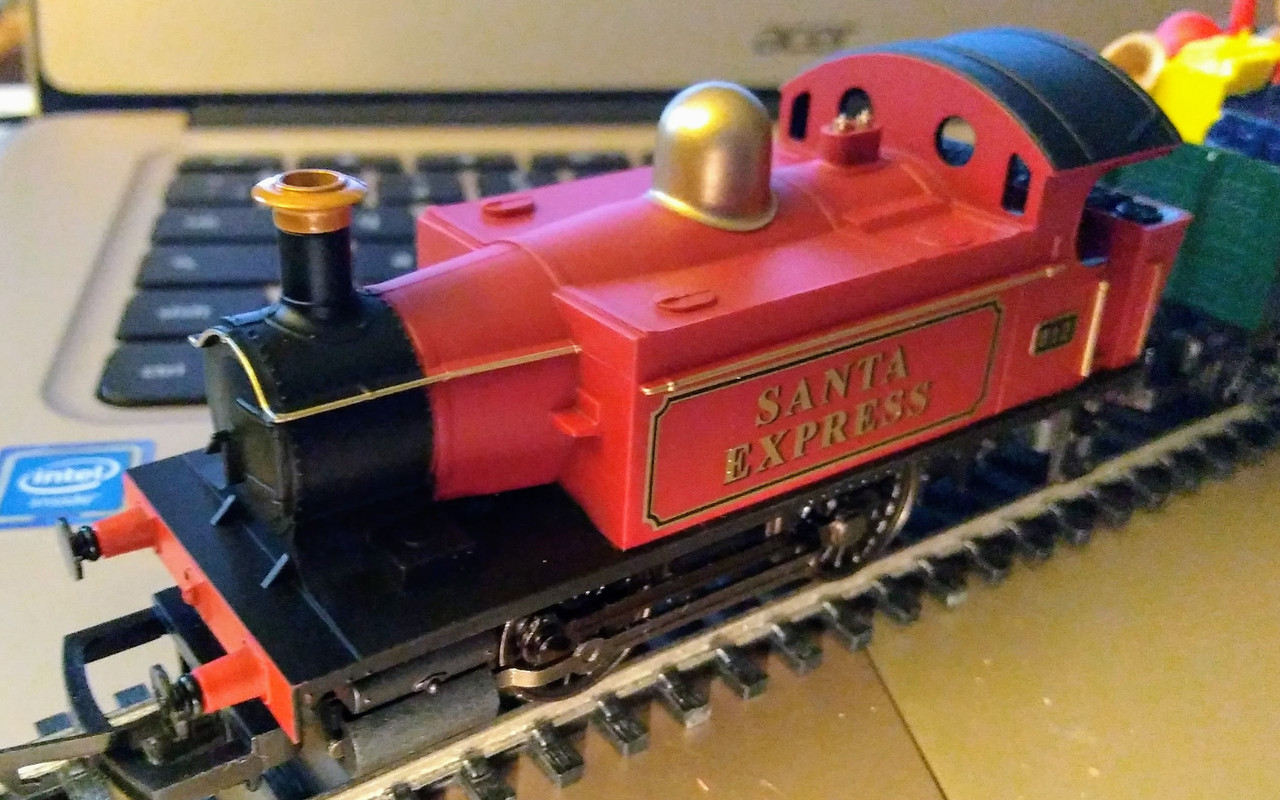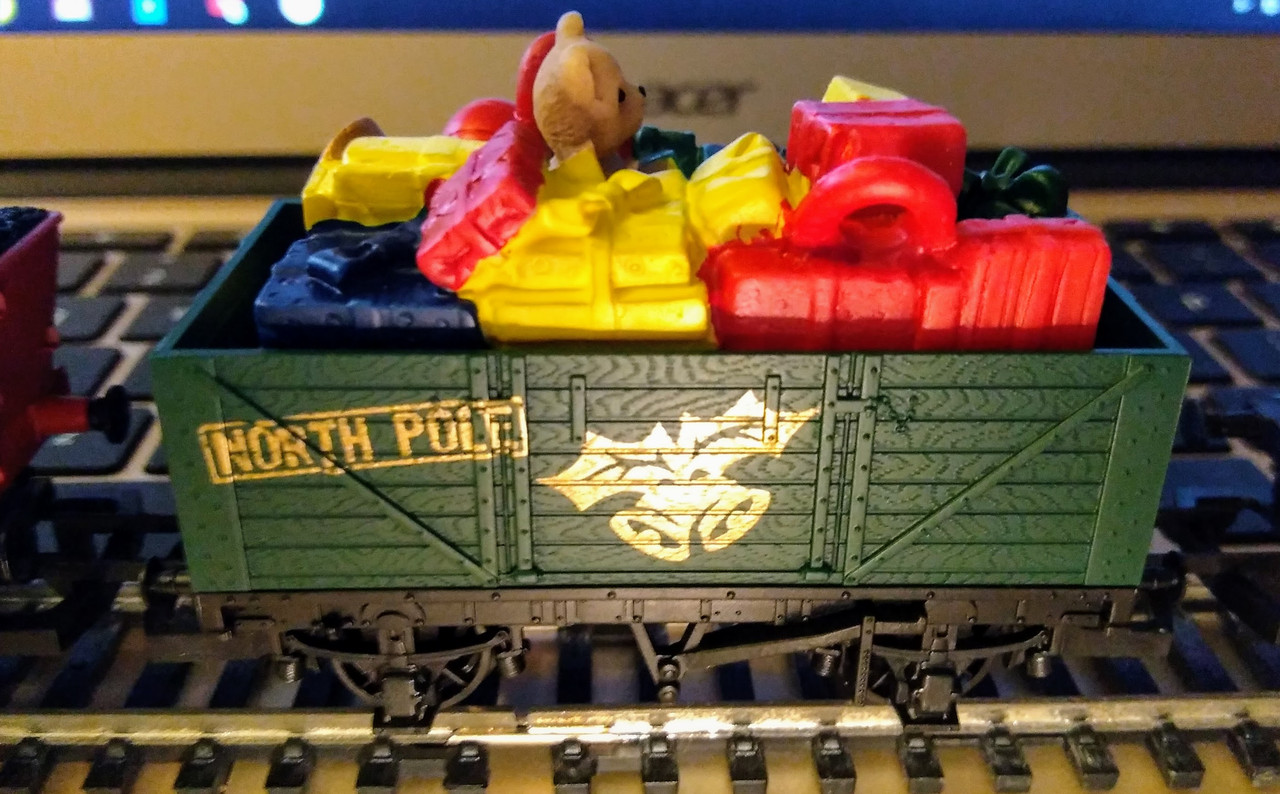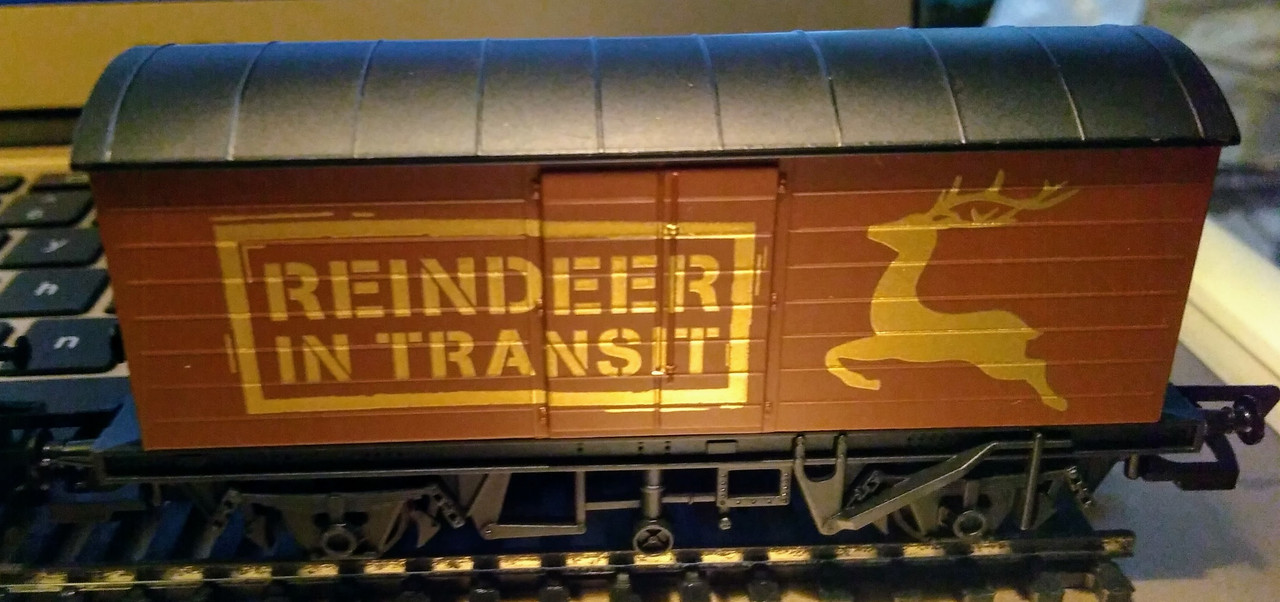 ---
Now we have a more unusual tank loco, an 0-6-0 Class J52 loco, very nice model though;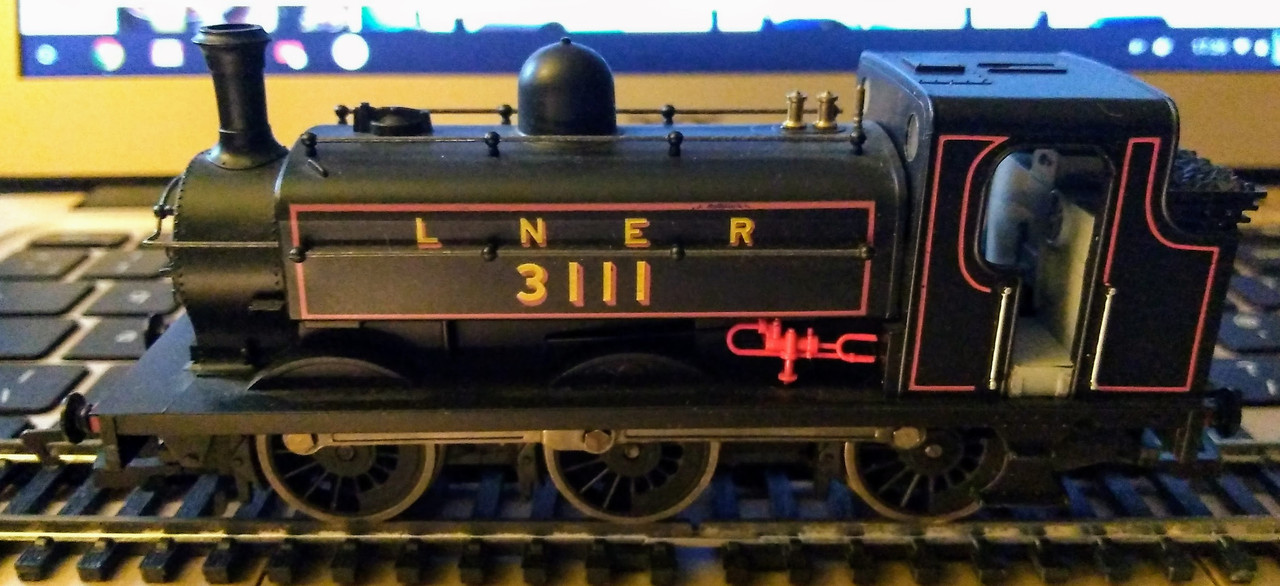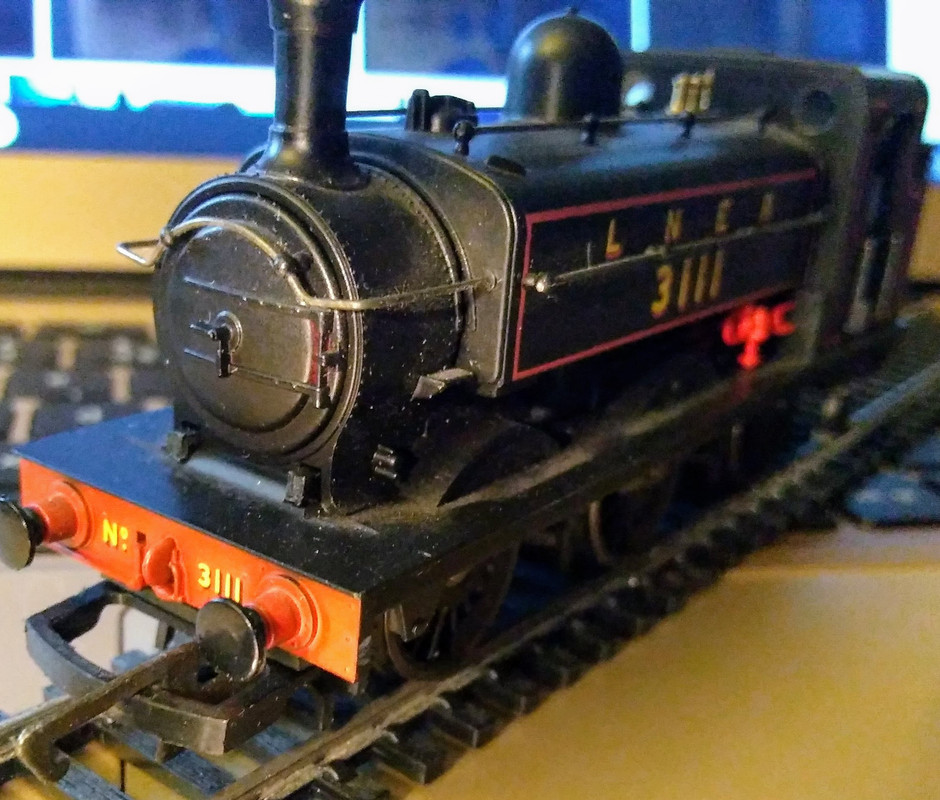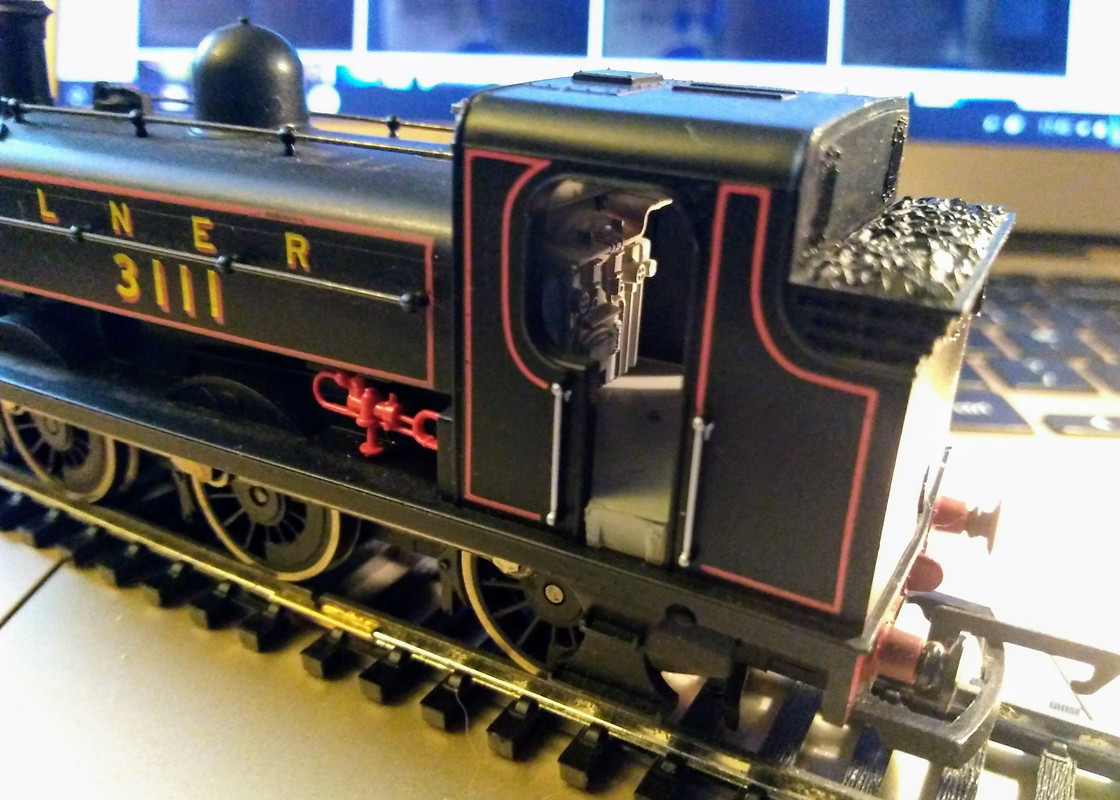 Next another of the Class 06 Diesel loco's, this time it is 'Barclay' but in an early British Rail green livery rather than the other late British Rail blue.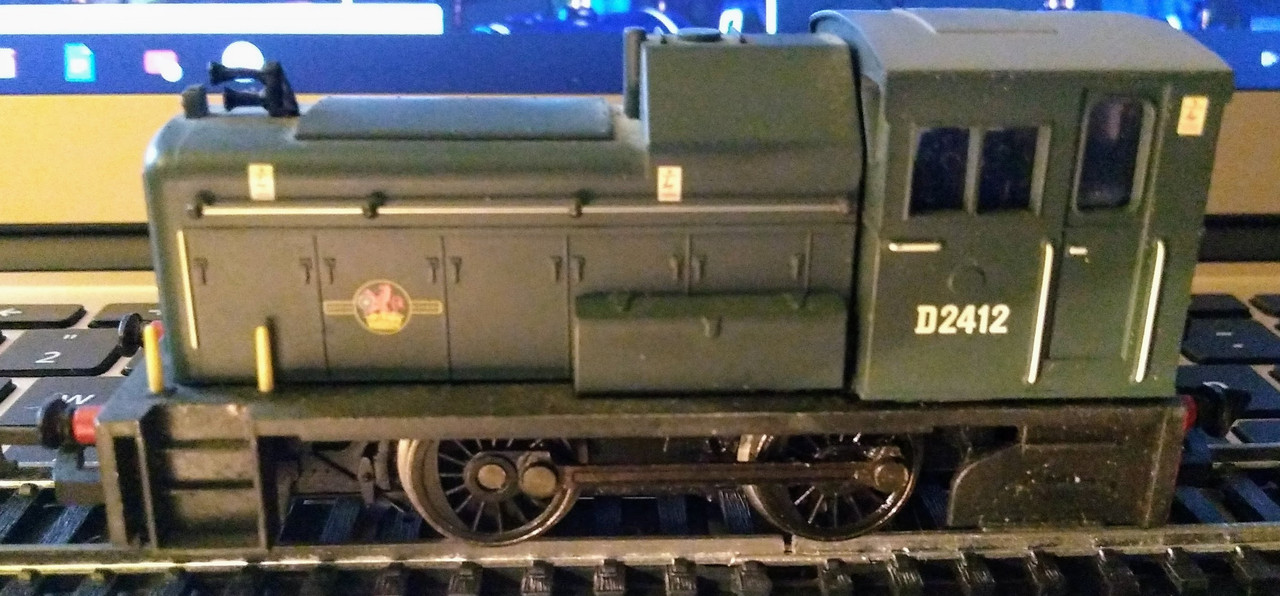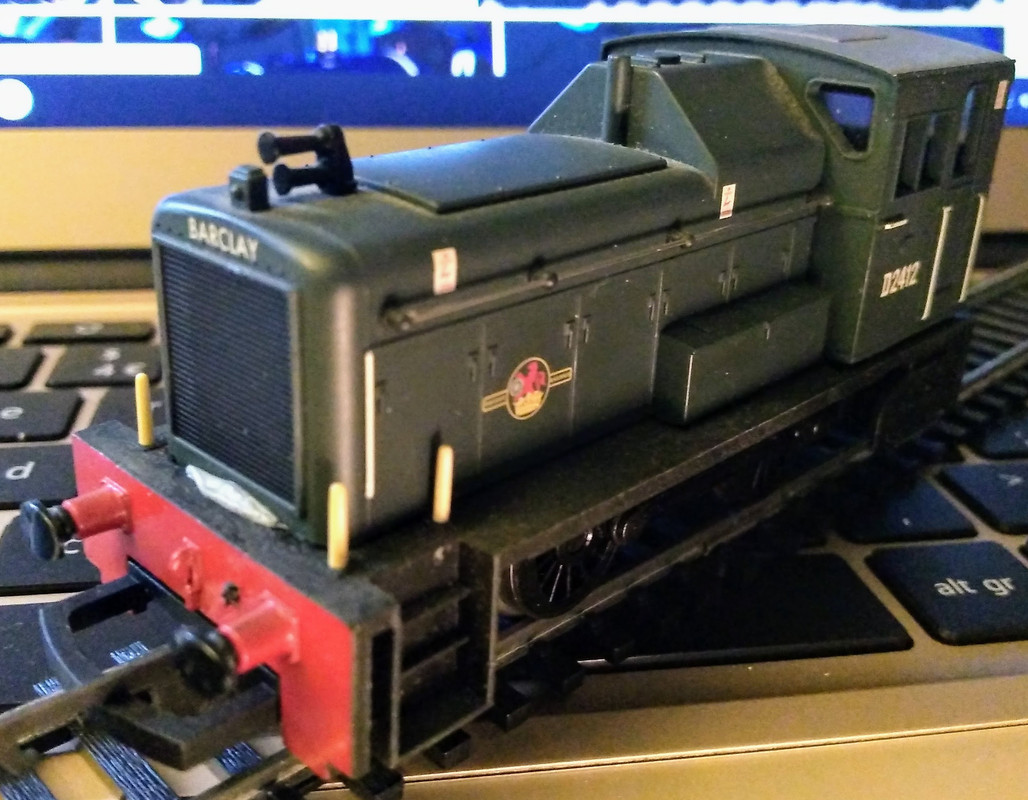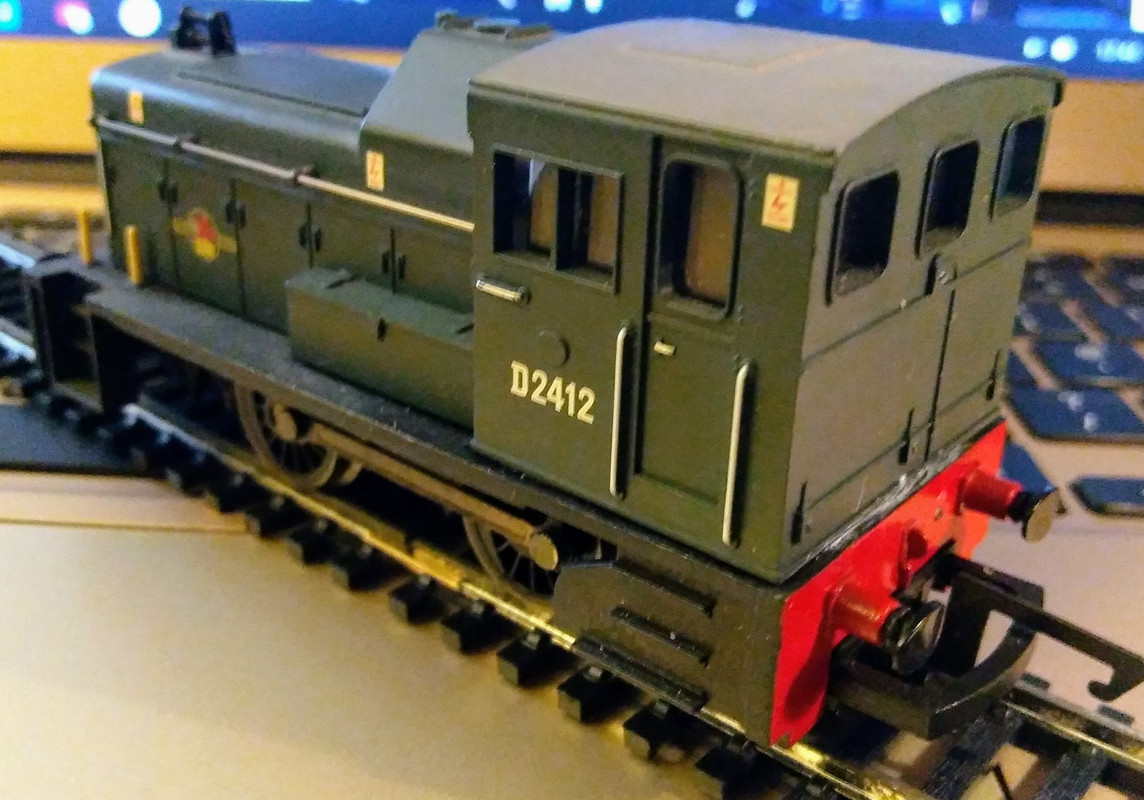 Now a really nice model, this is a Class 20 Diesel, this particular model/livery is a limited edition release of a real life example owned by 'Traction', this was a limited run of 550 models. This was produced by Lima of Italy, although they are now a subsidary of Hornby as is Dapol.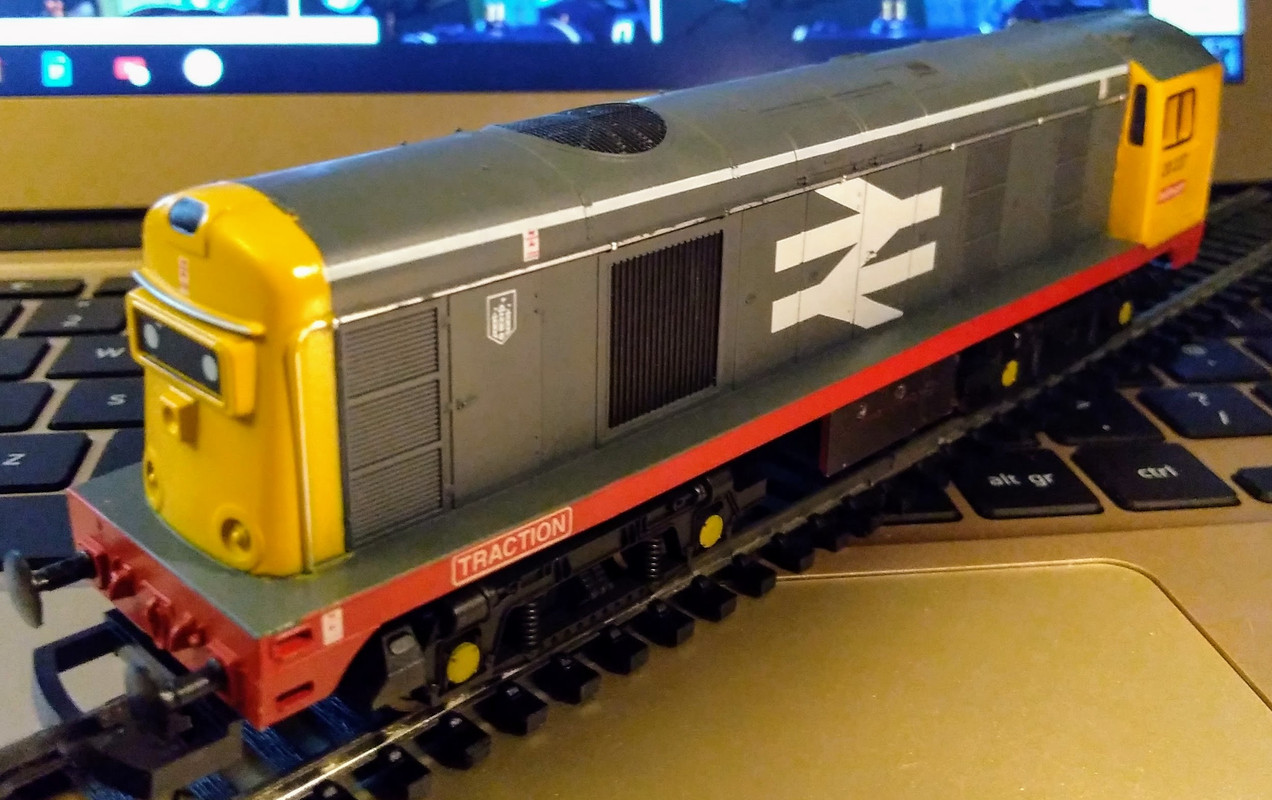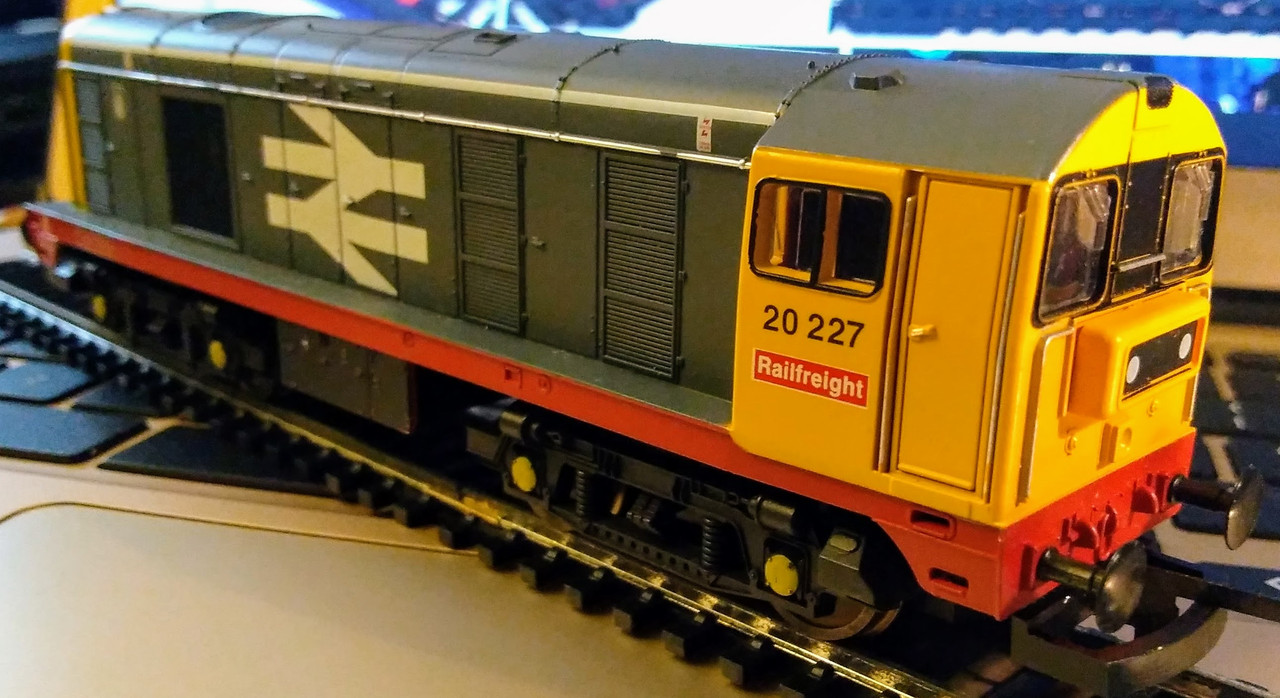 ---
Another pair of Class 06 Diesels, the first another example of the late British Rail Blue livery, but as you'll notice the detail is somewhat better and some items finer, this is a Chinese produced model instead of an English one. The second is shown in 'Virgin' livery, this is quite striking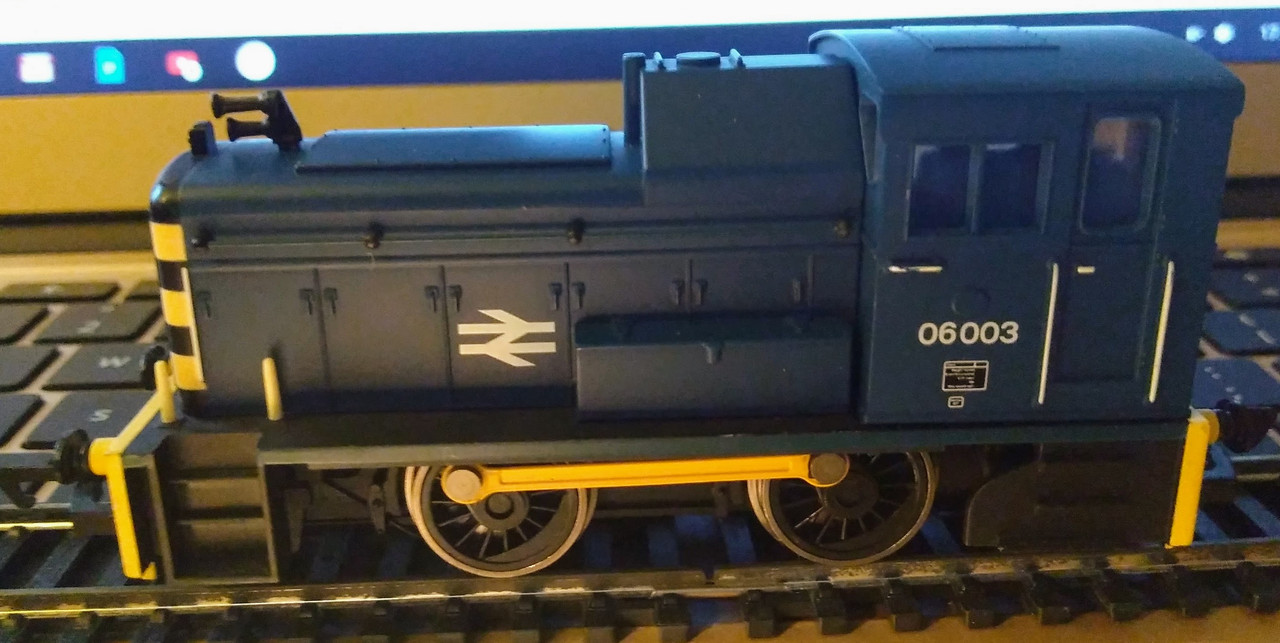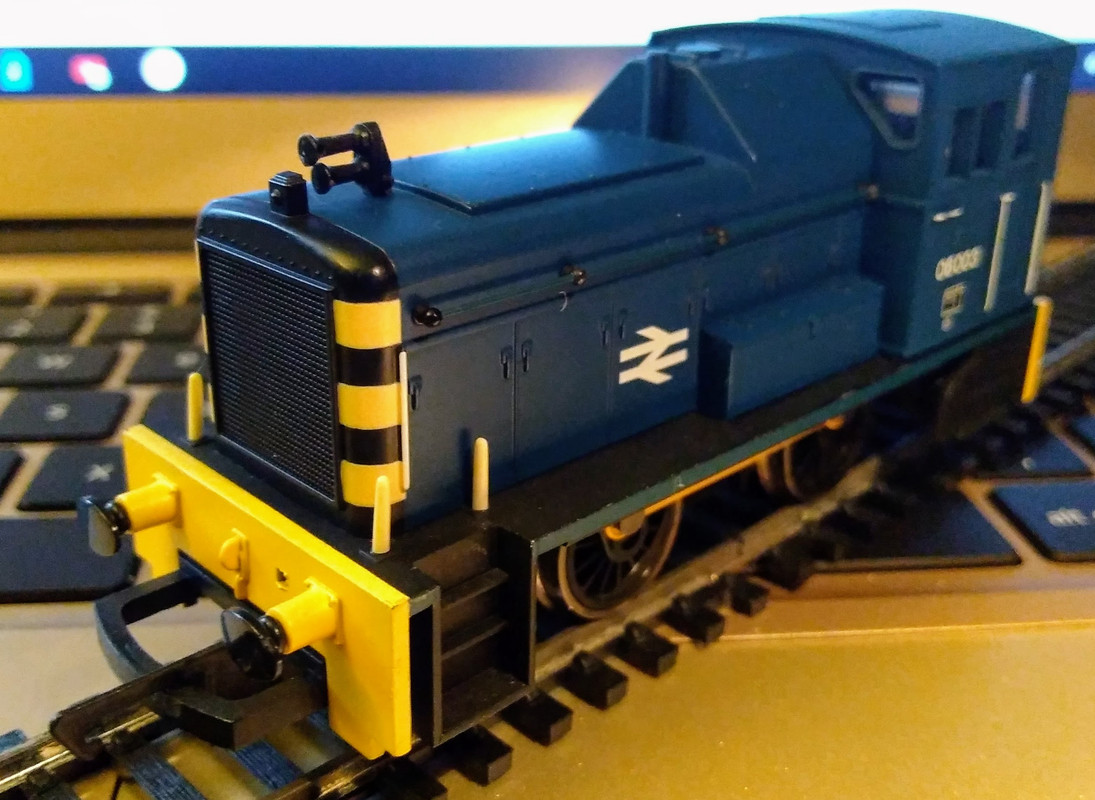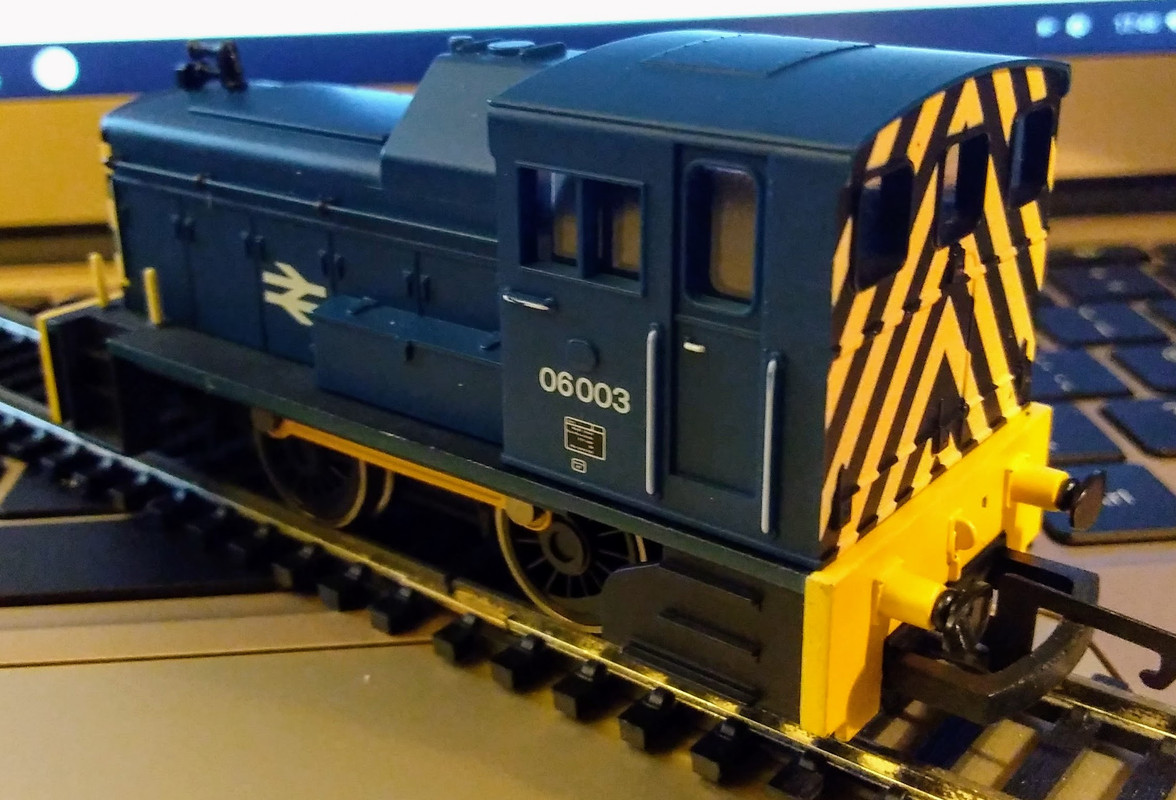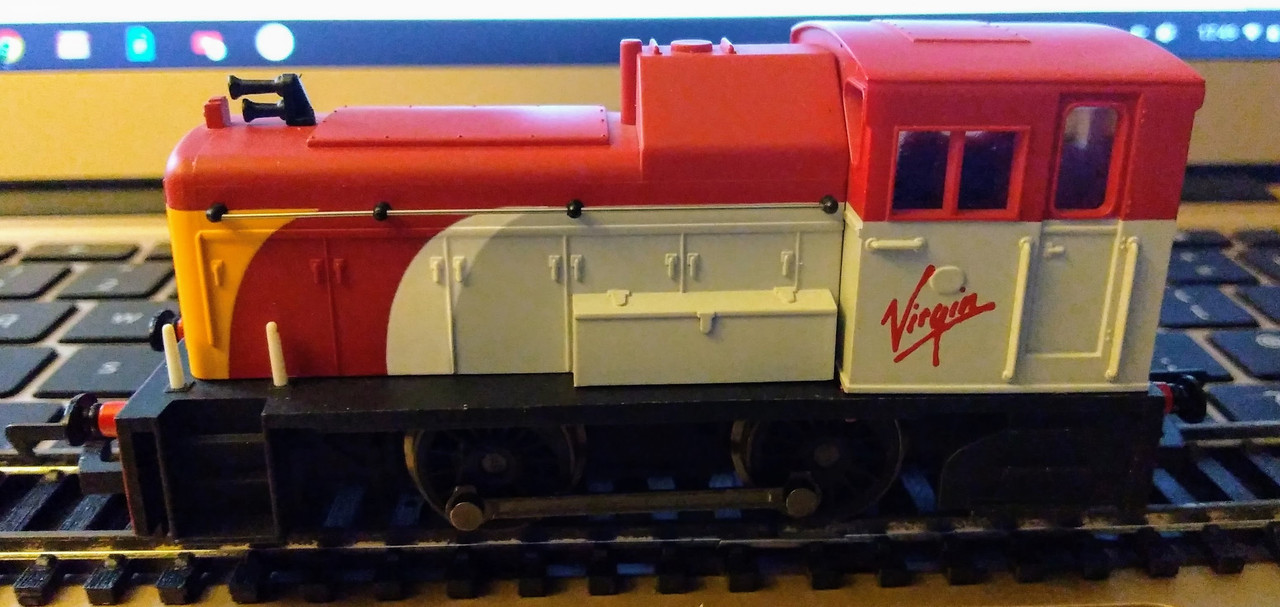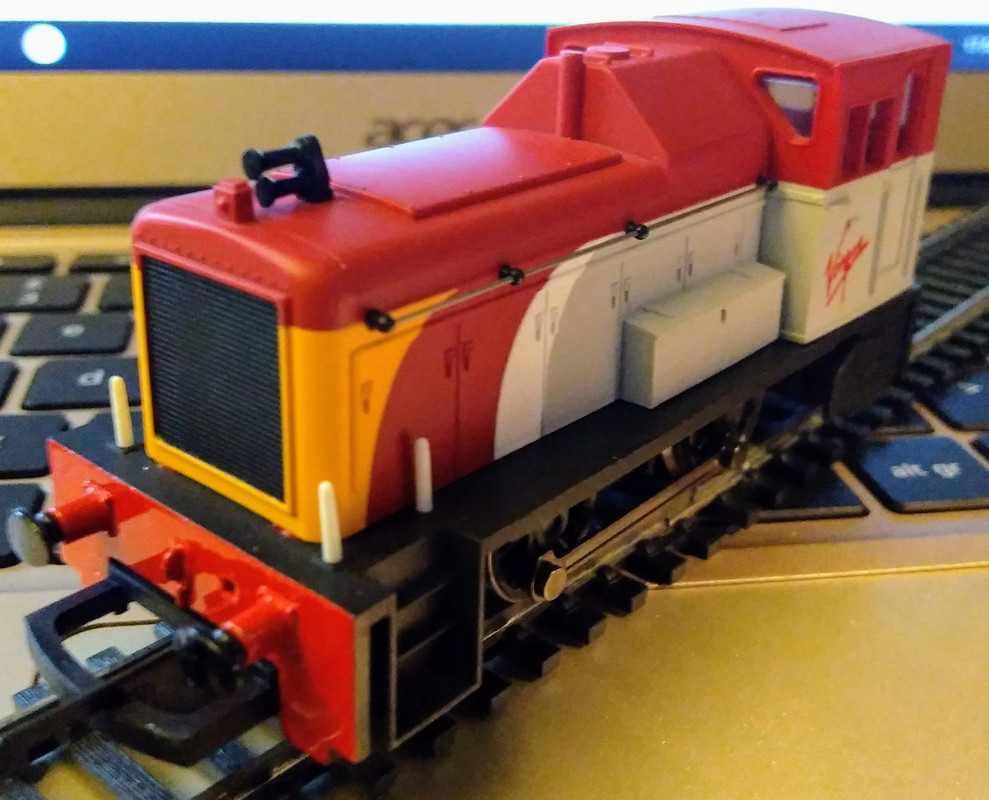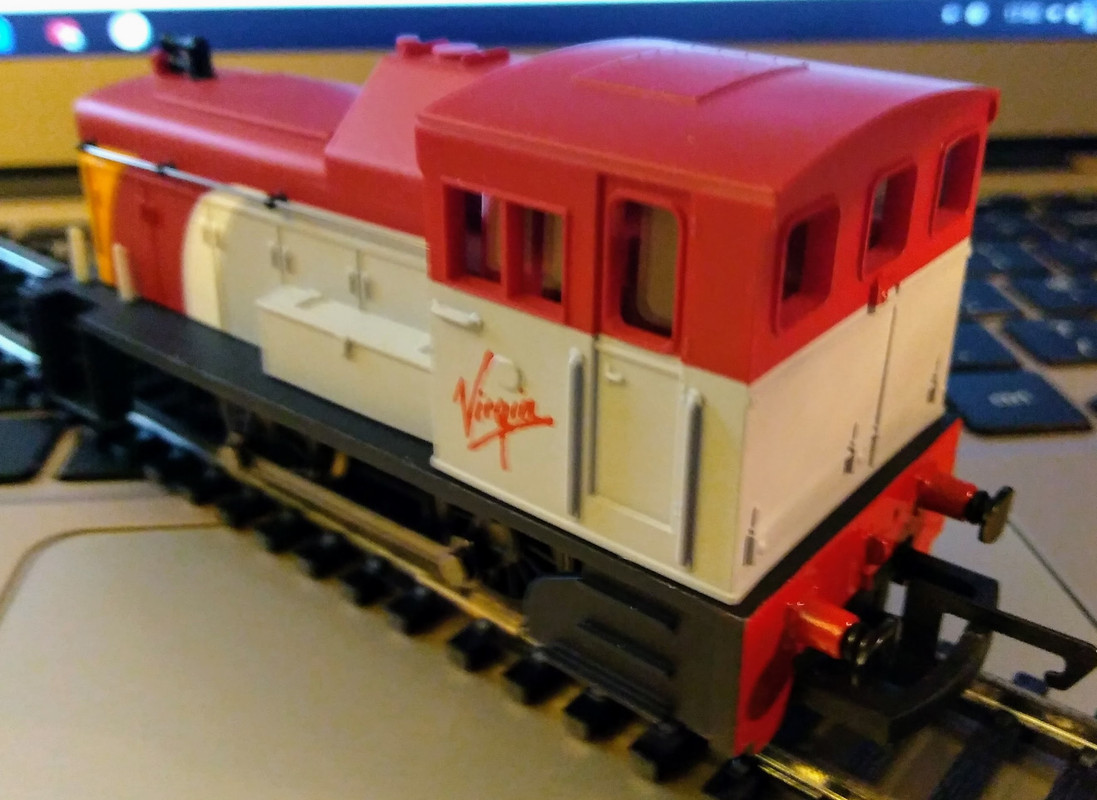 Next up is another Lima produced locomotive, this is a class 37 Diesel, mainly used in the UK for pulling large freight trains, although occasionally they have been known to be used for passenger services.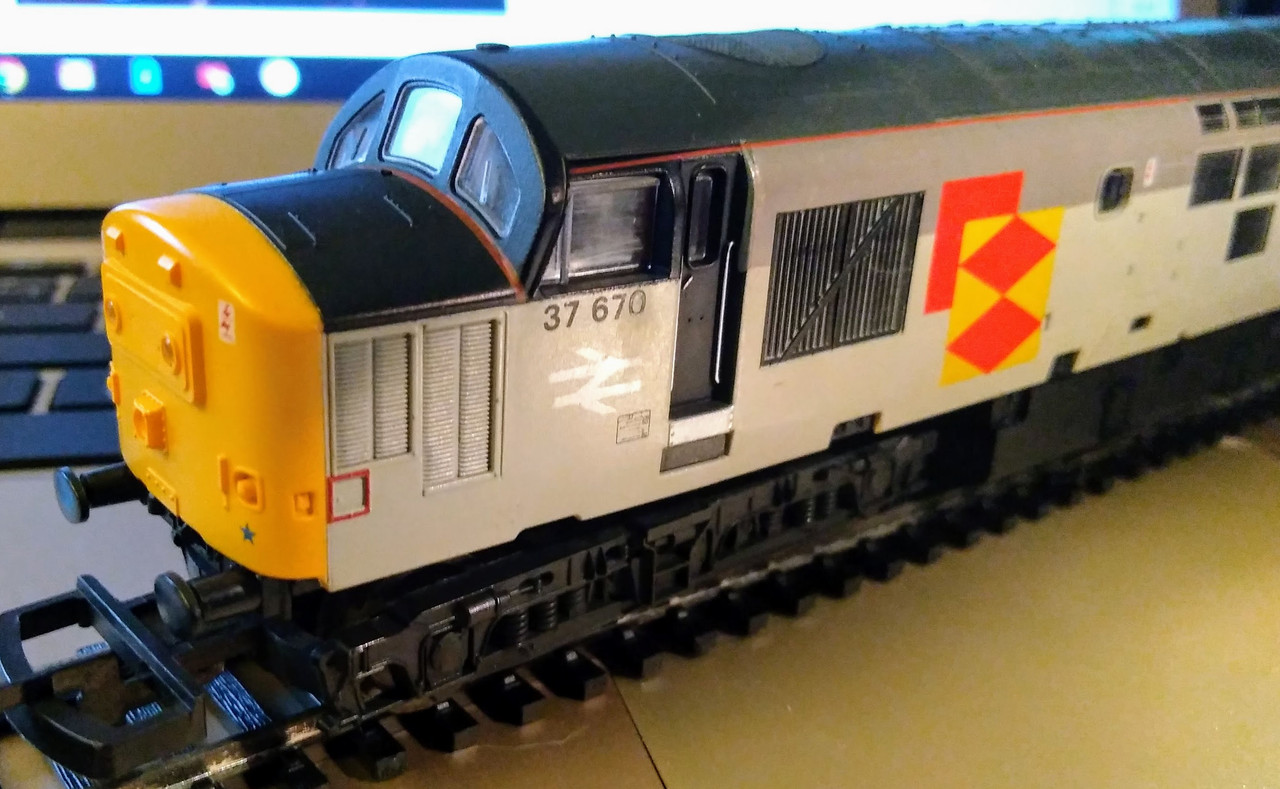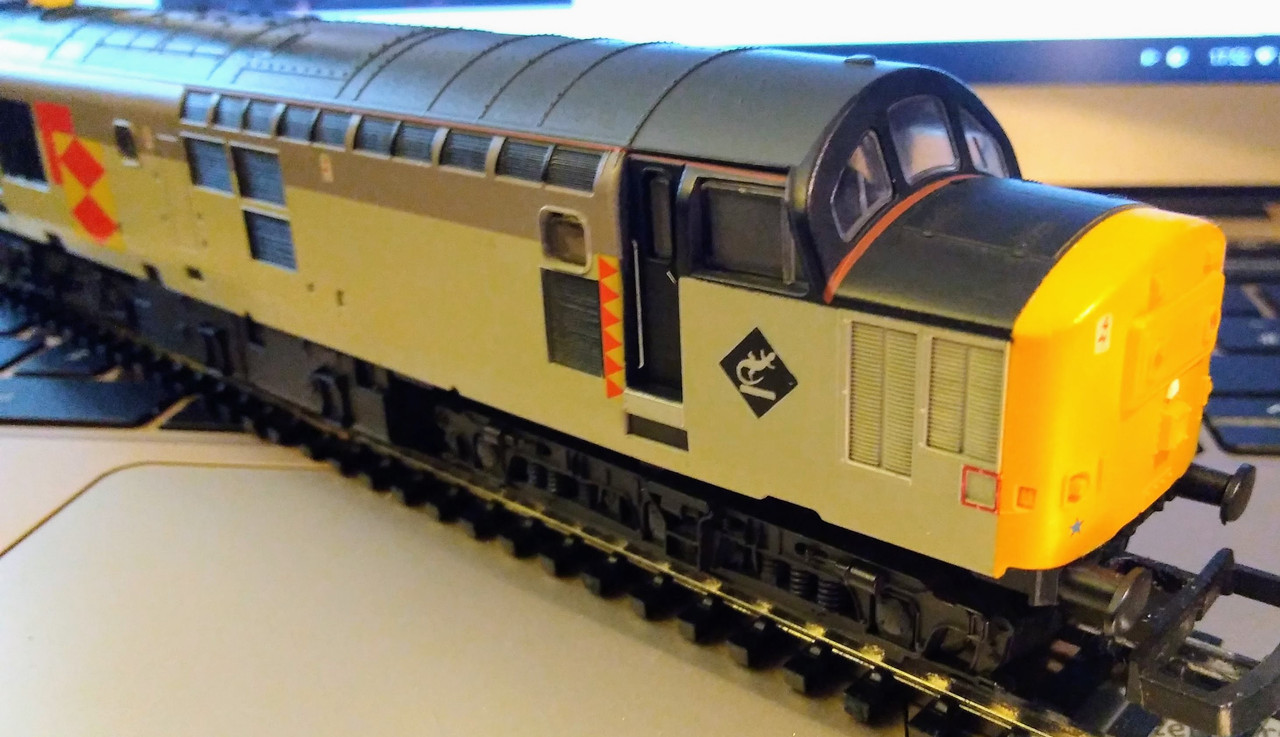 ---
The first is a class 8F steam locomotive, this is a 2-8-0 configuration with a 6 wheel tender. These were primarily used for freight trains in the UK. This model is lovely in that not only is it quite a nice looking loco, but this example is also fitted with a working smoke generator and a 'glowing' firebox. Once a layout is up and running this is one I will have to produce a video of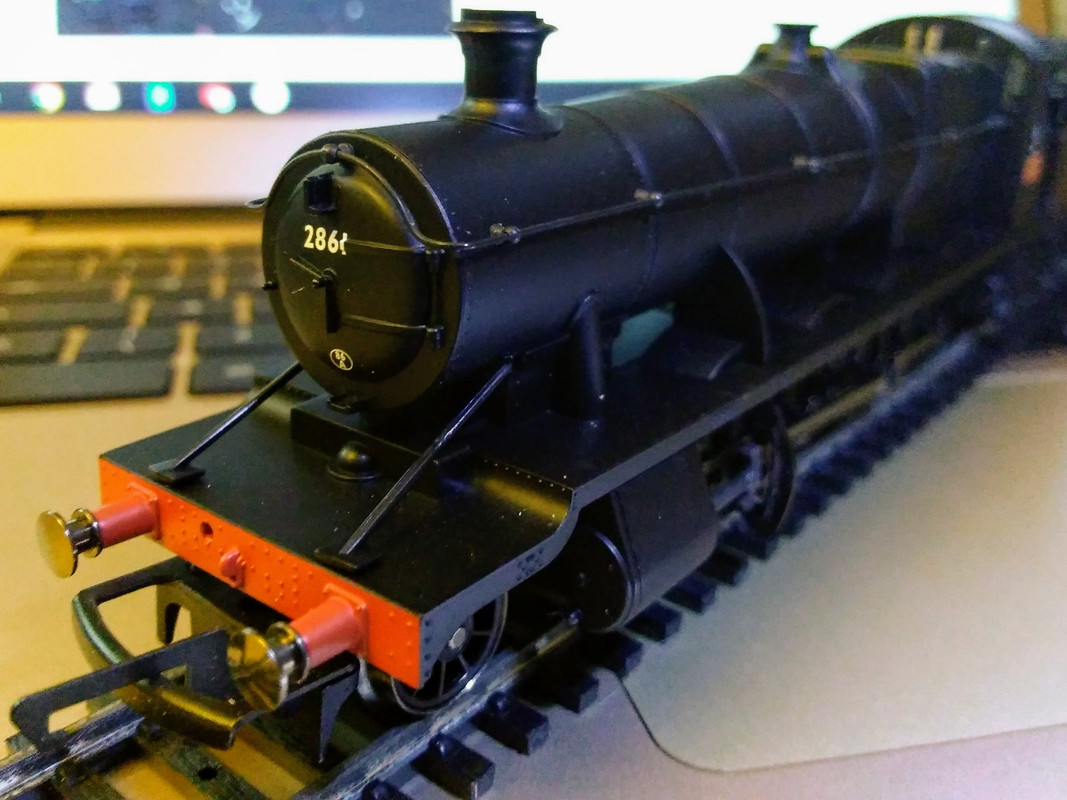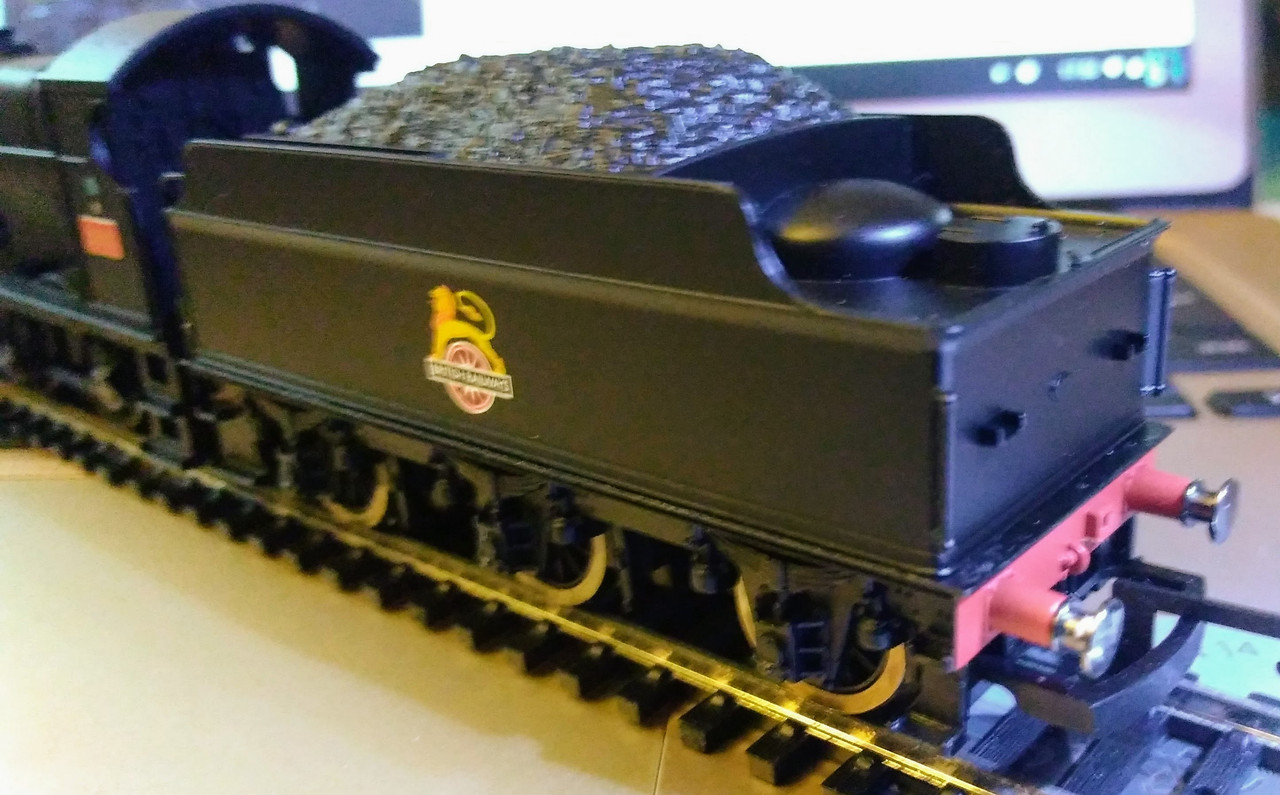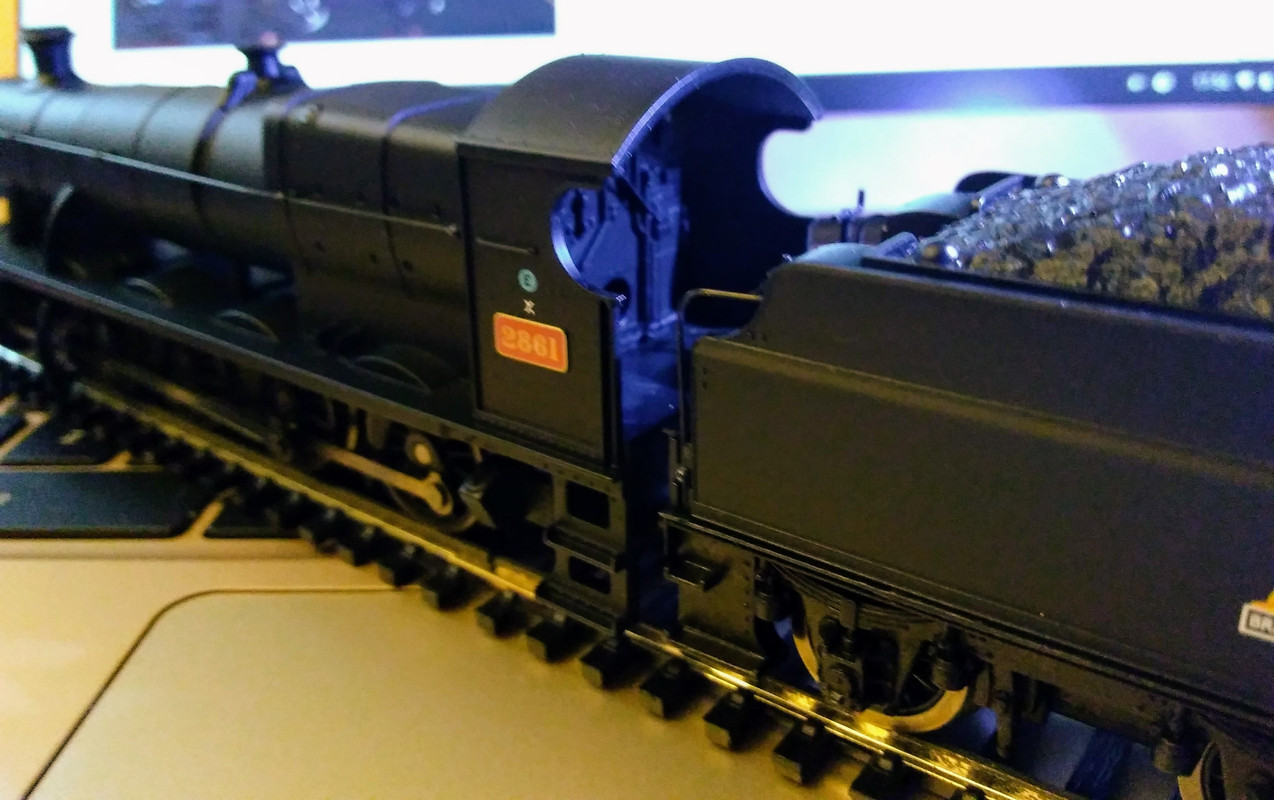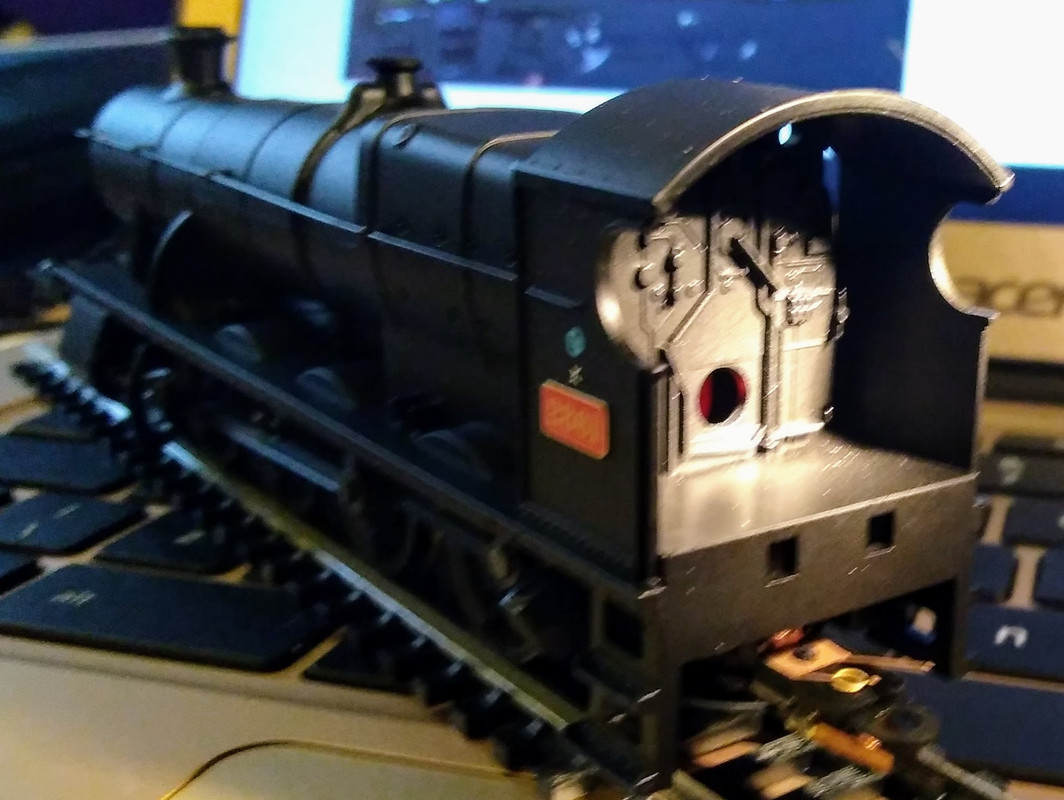 Last but by no means last is a lovely saddle tank engine of Bill from the Hornby Thomas range. This one is quite special as it is fitted with a DCC chip, so is ready for a digital control layout as opposed to a normal DC current layout. The advantages of DCC are many, maybe I'll fill you in on it at some point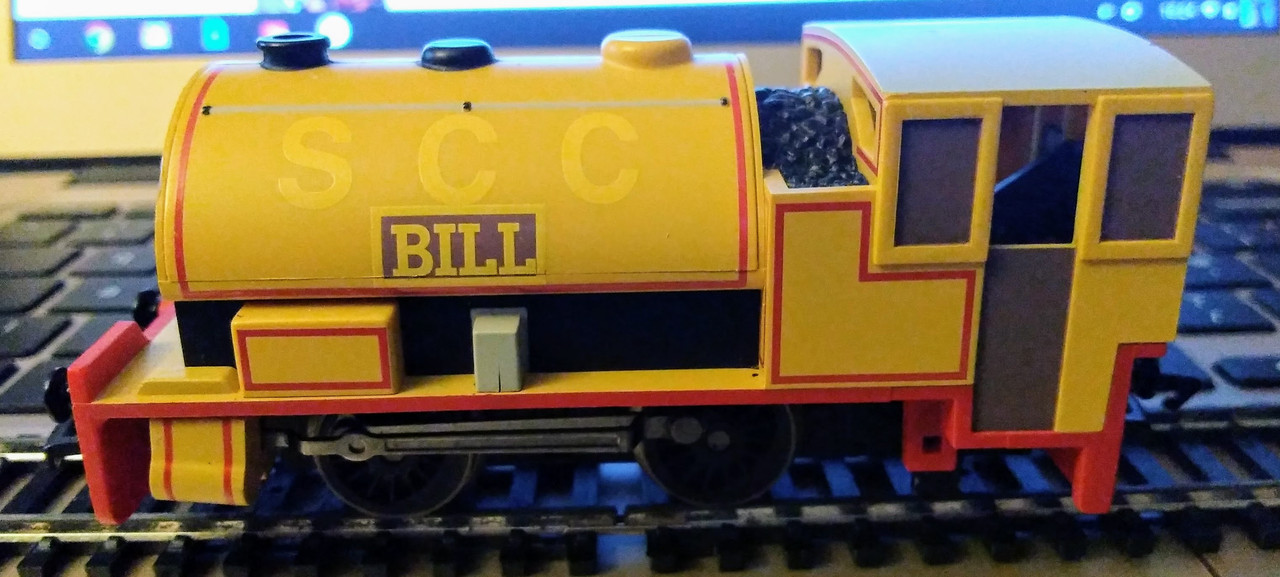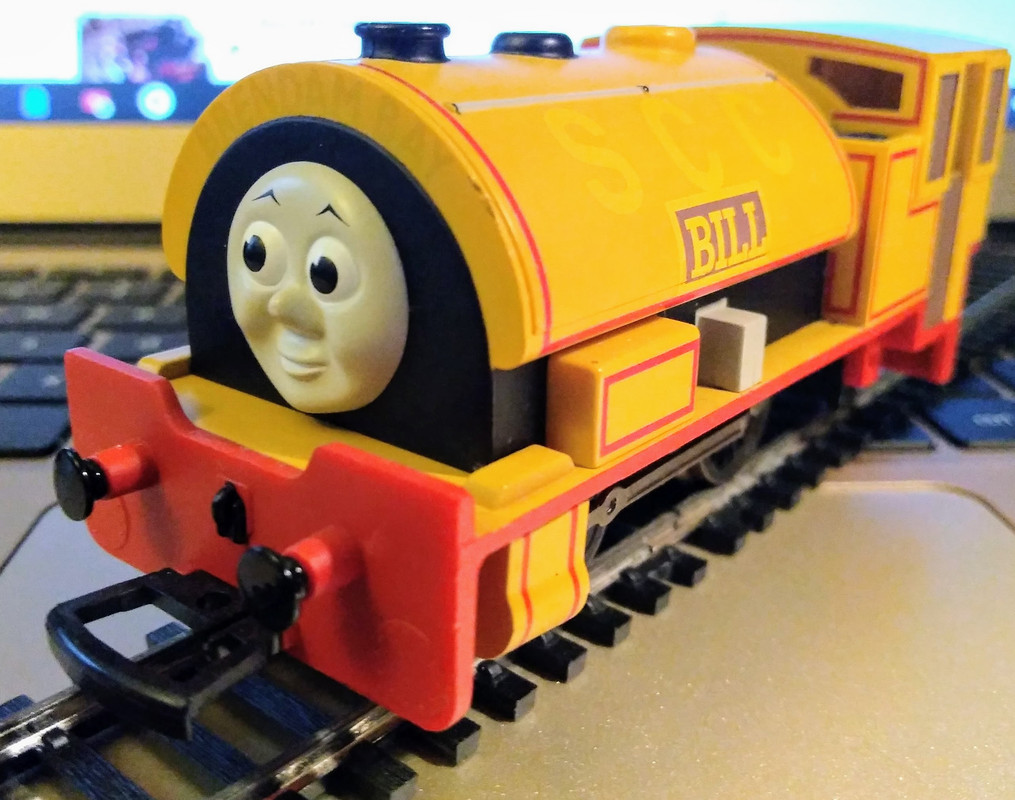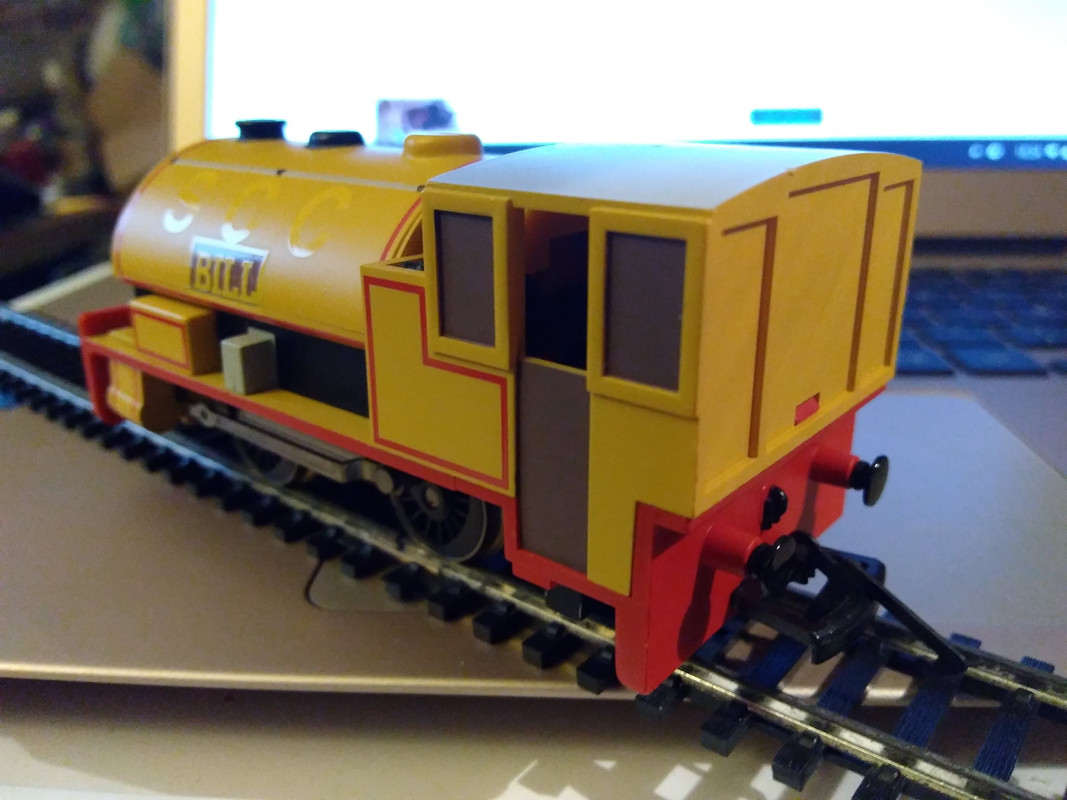 ---
RE: Adding to my Hornby 00 Collection... - Nigels - 04-04-2018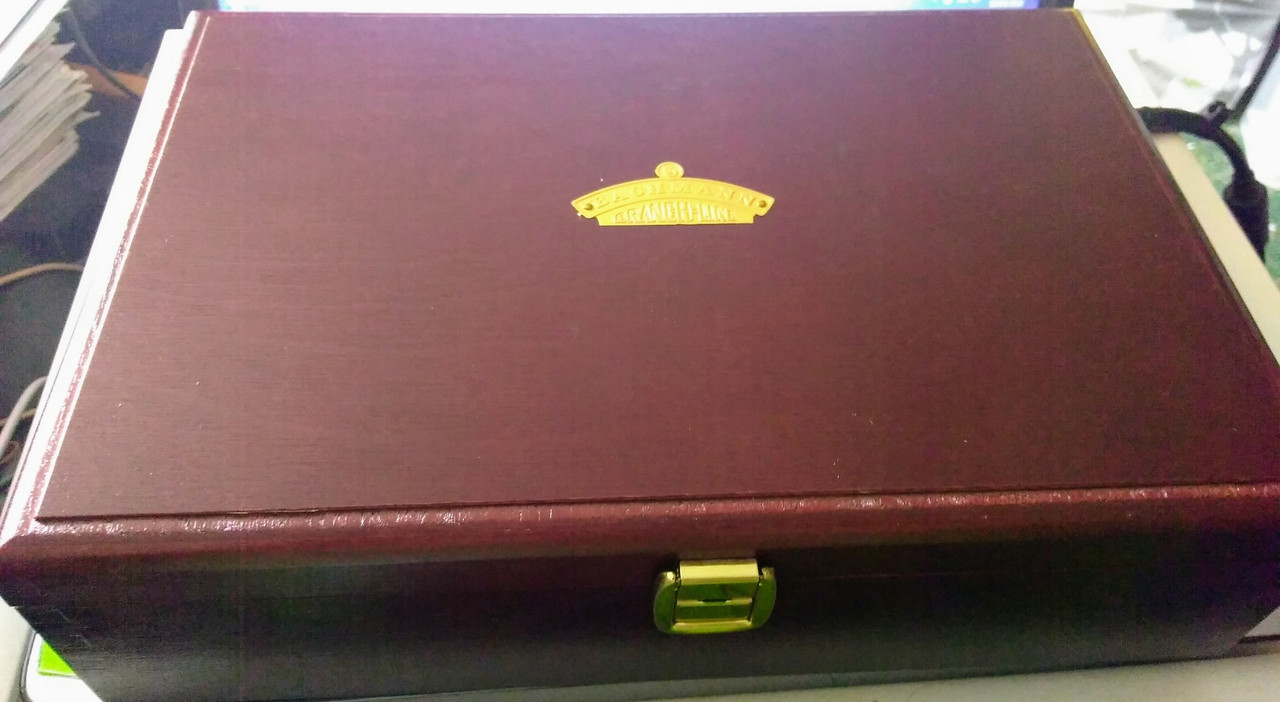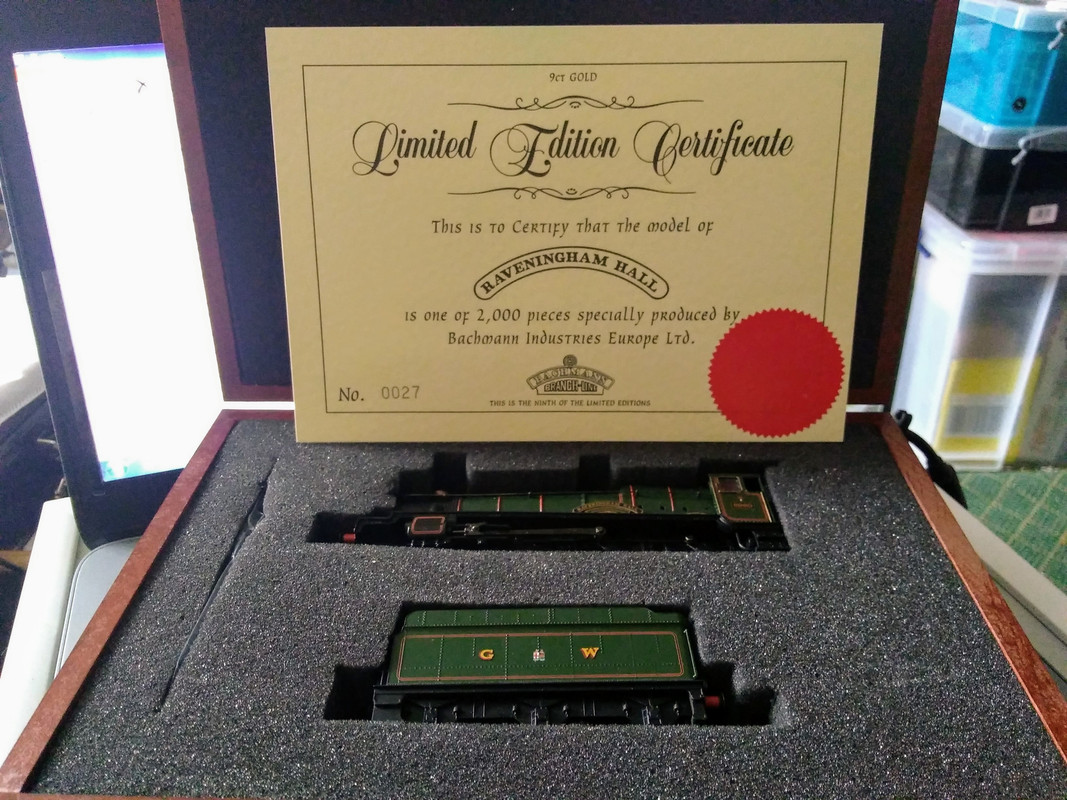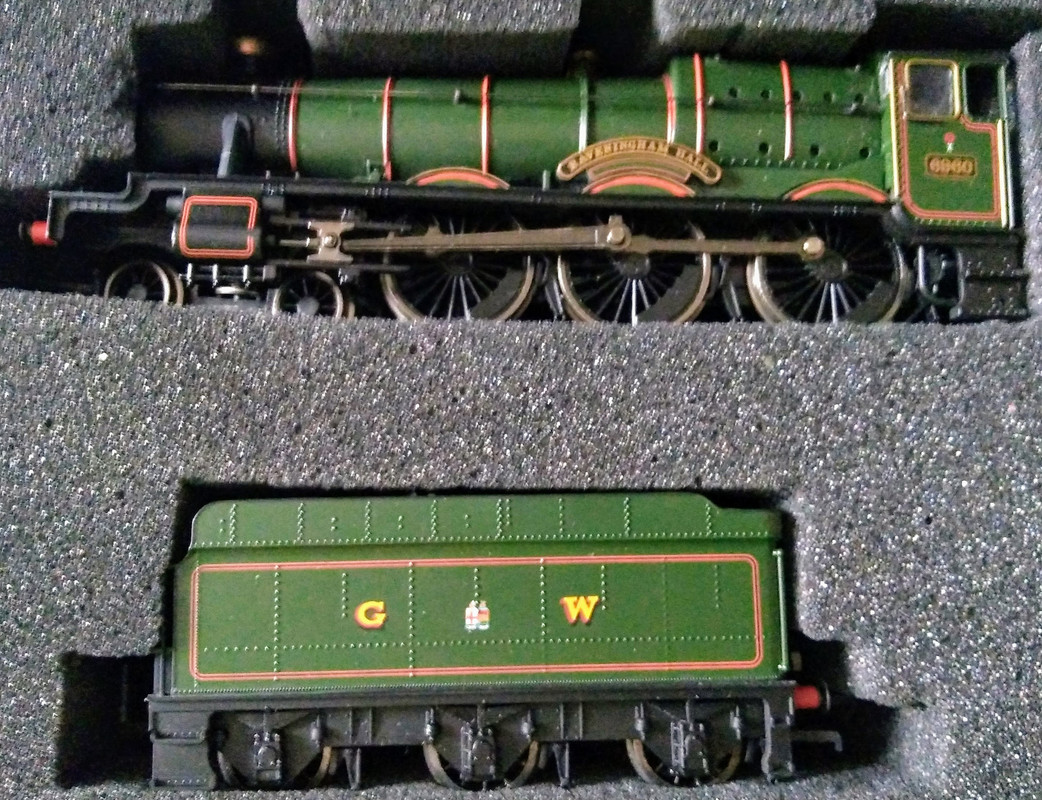 ---
RE: Adding to my Hornby 00 Collection... - Nigels - 04-05-2018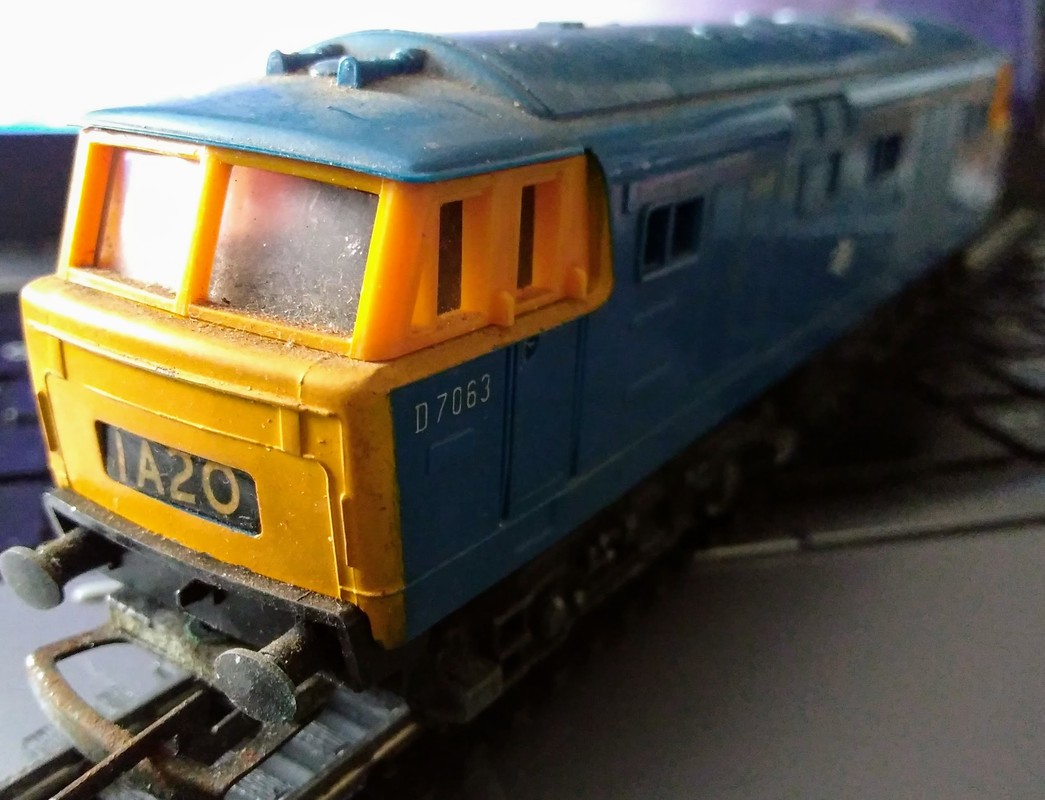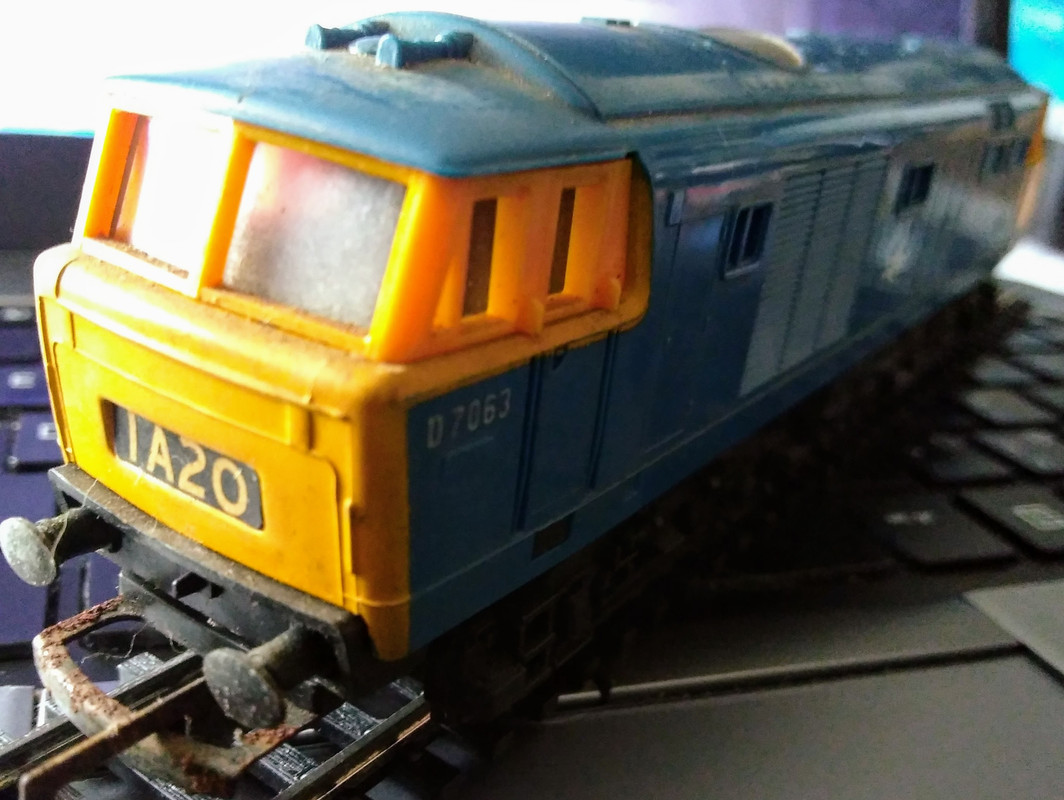 ---
RE: Adding to my Hornby 00 Collection... - Nigels - 04-06-2018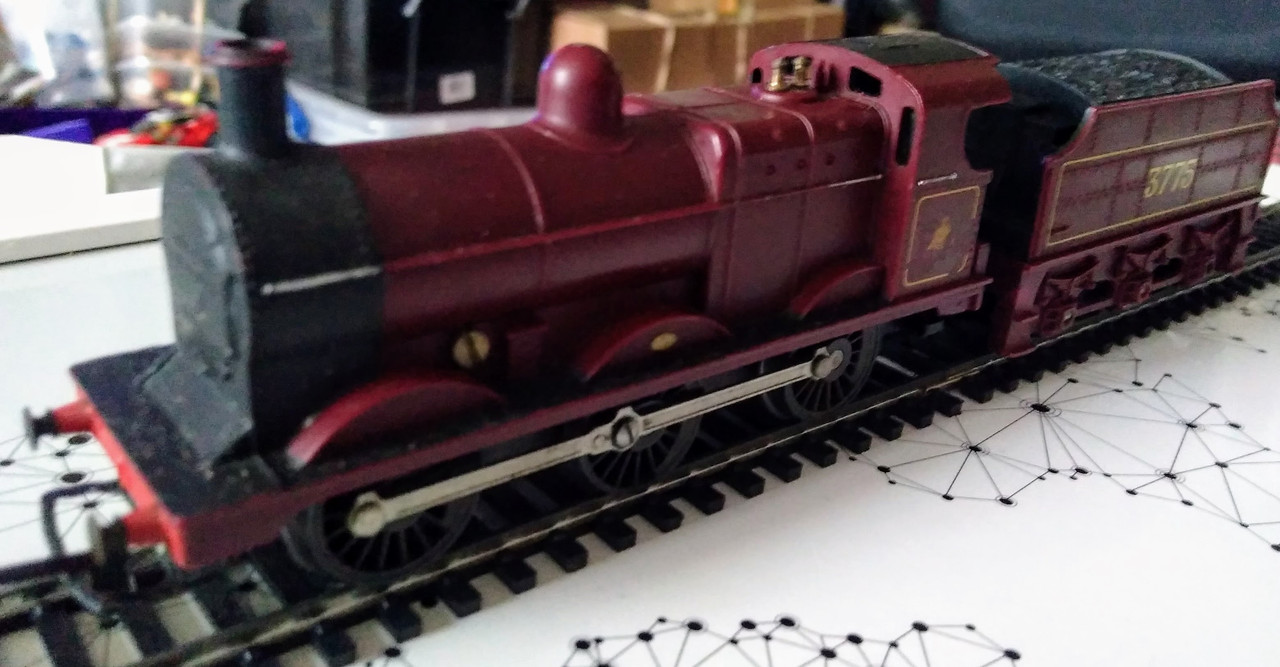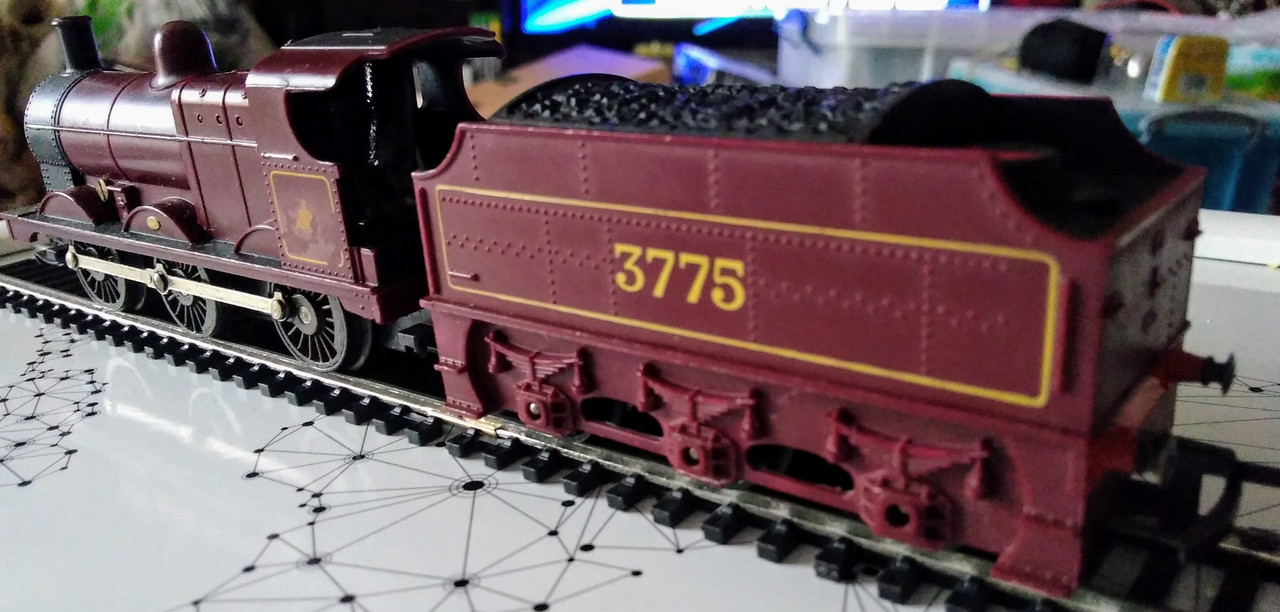 ---
RE: Adding to my Hornby 00 Collection... - Nigels - 04-07-2018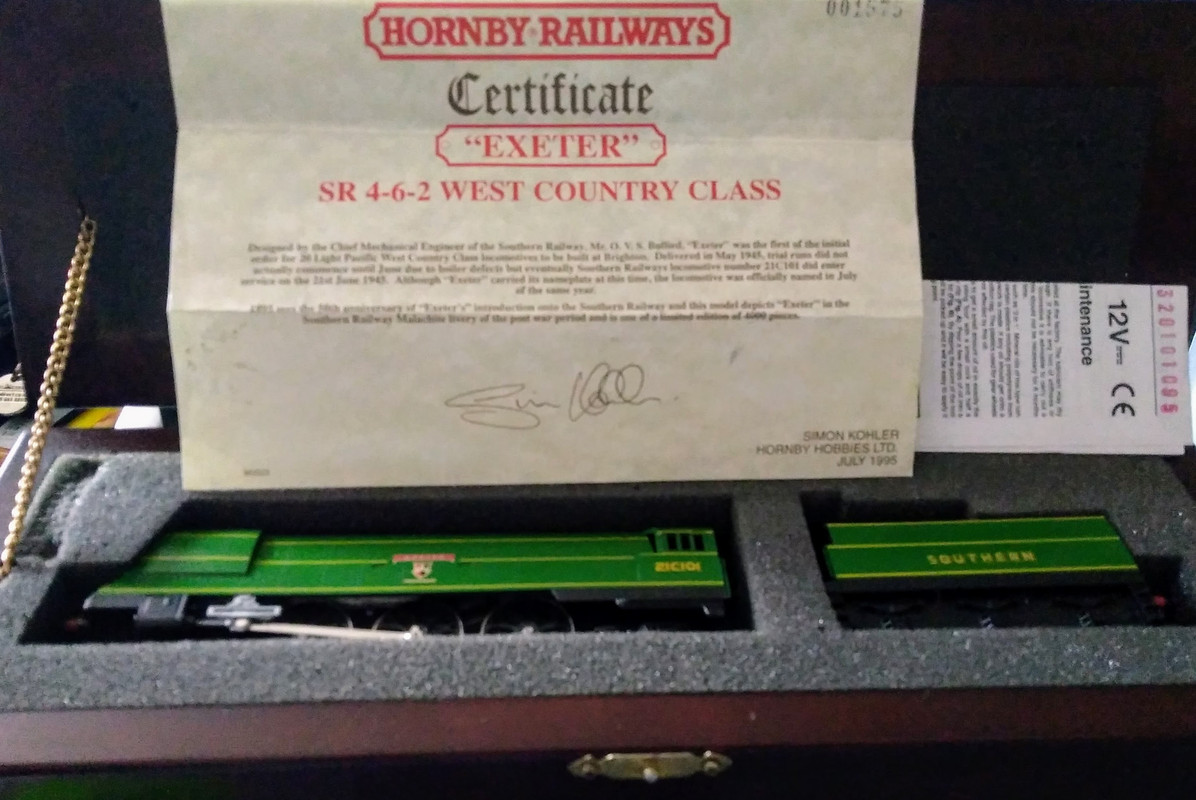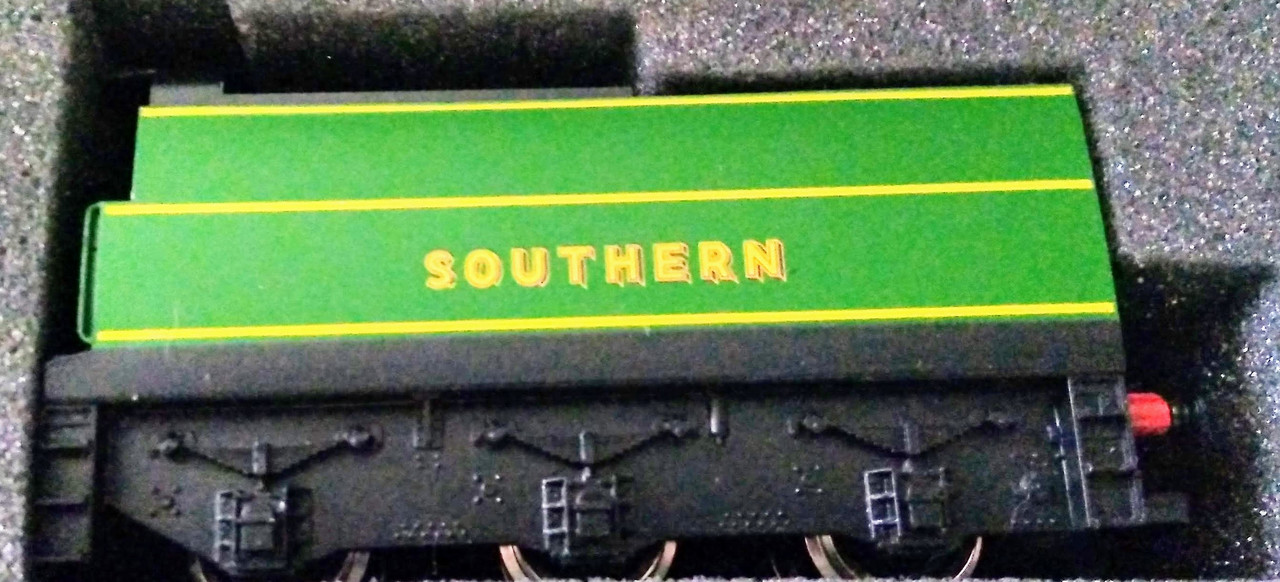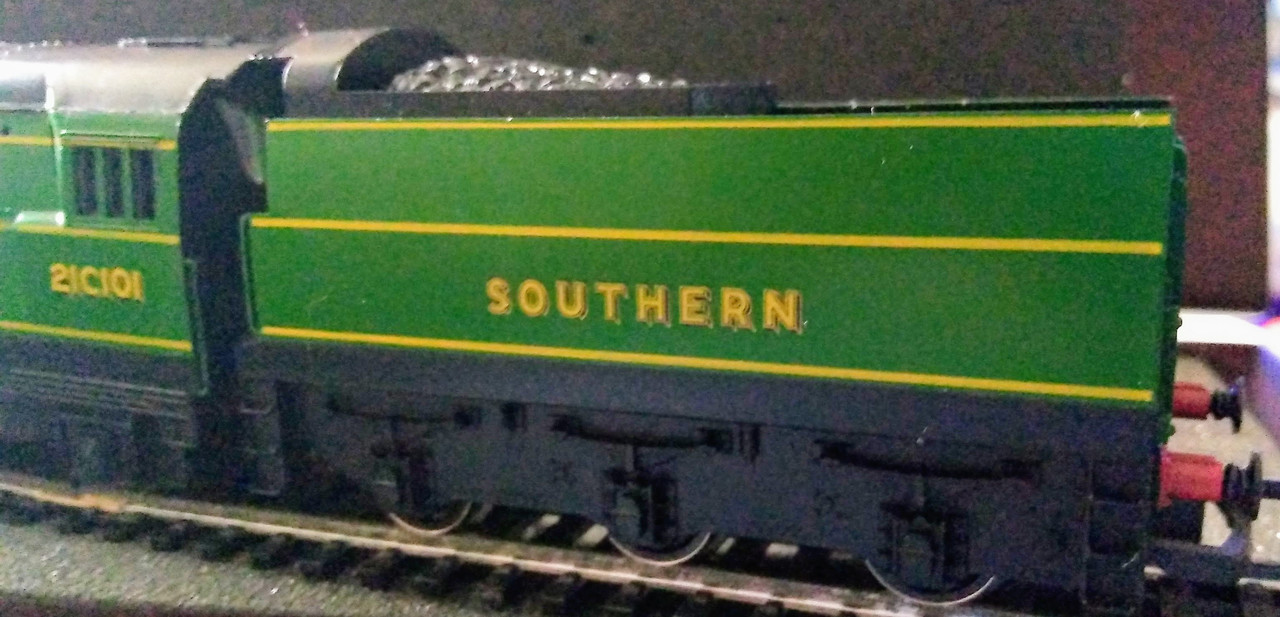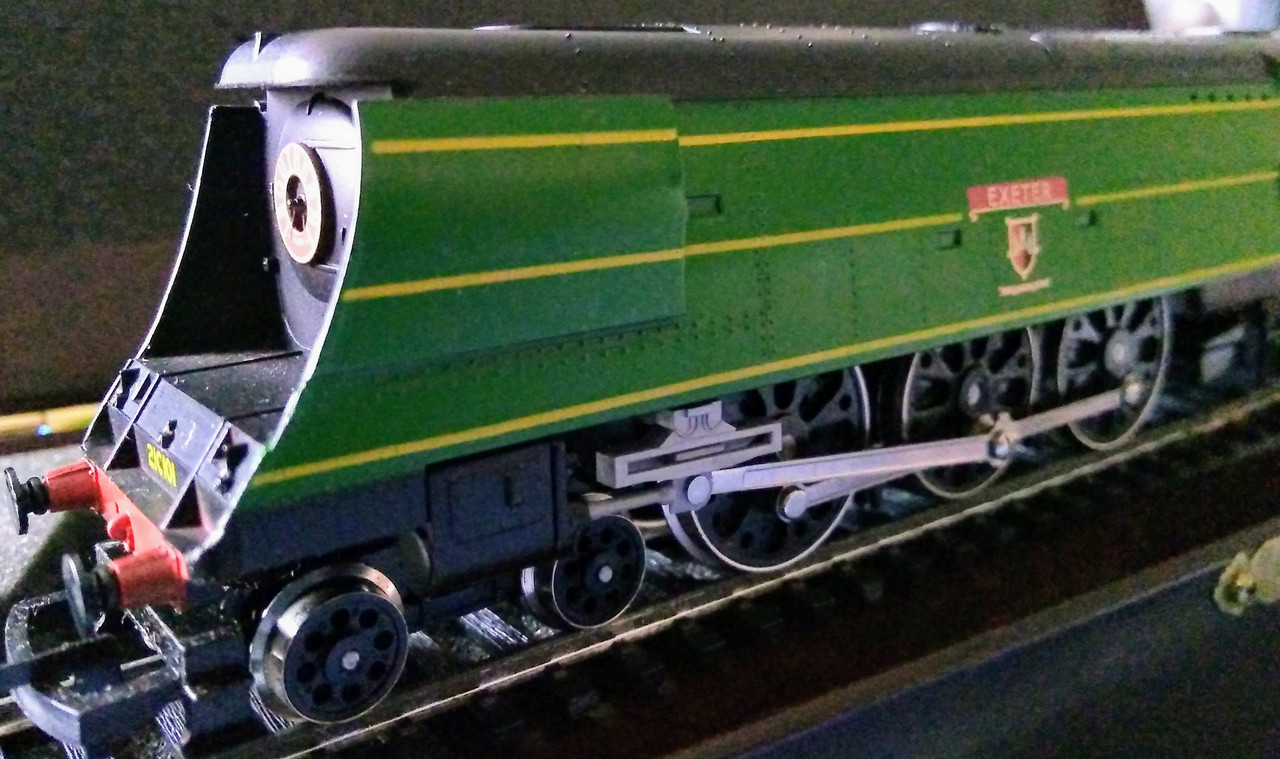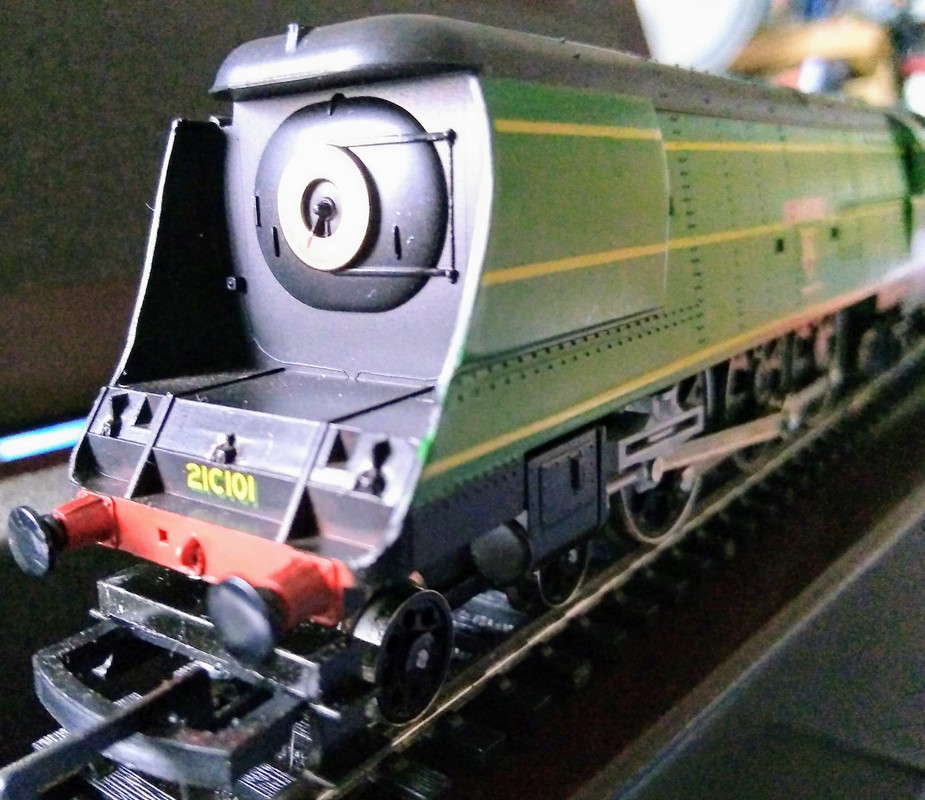 ---
RE: Adding to my Hornby 00 Collection... - Nigels - 04-10-2018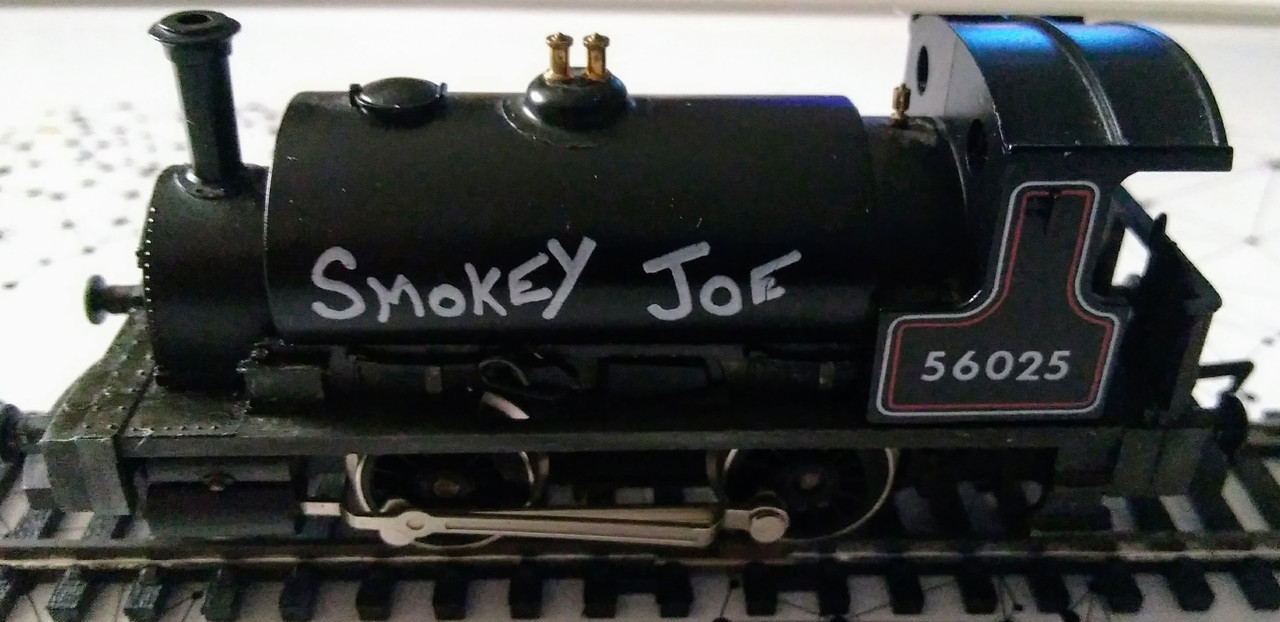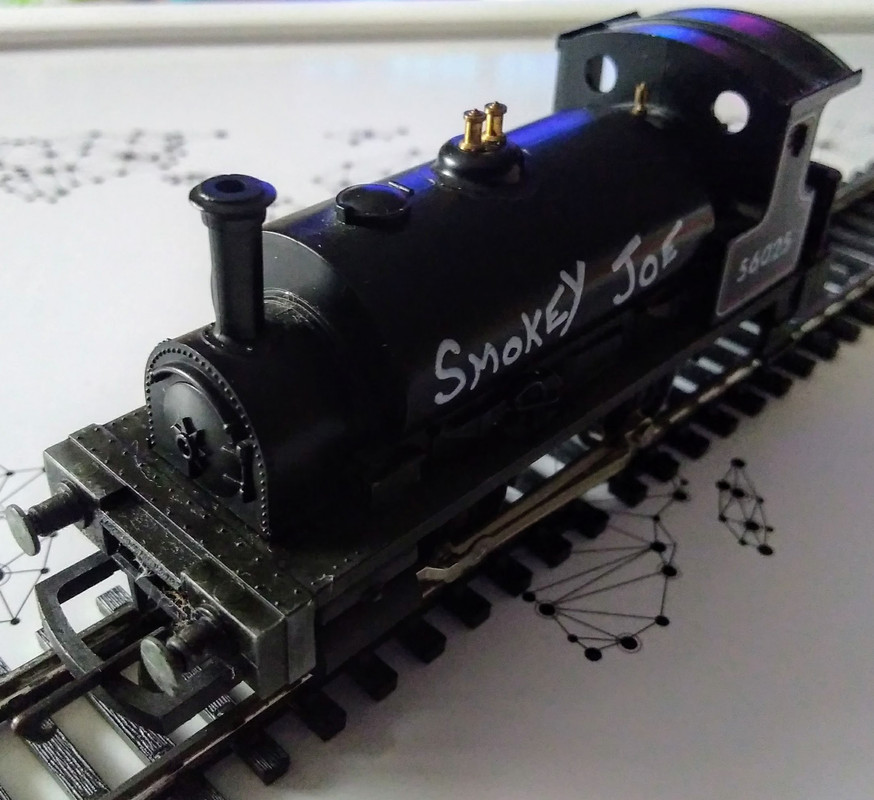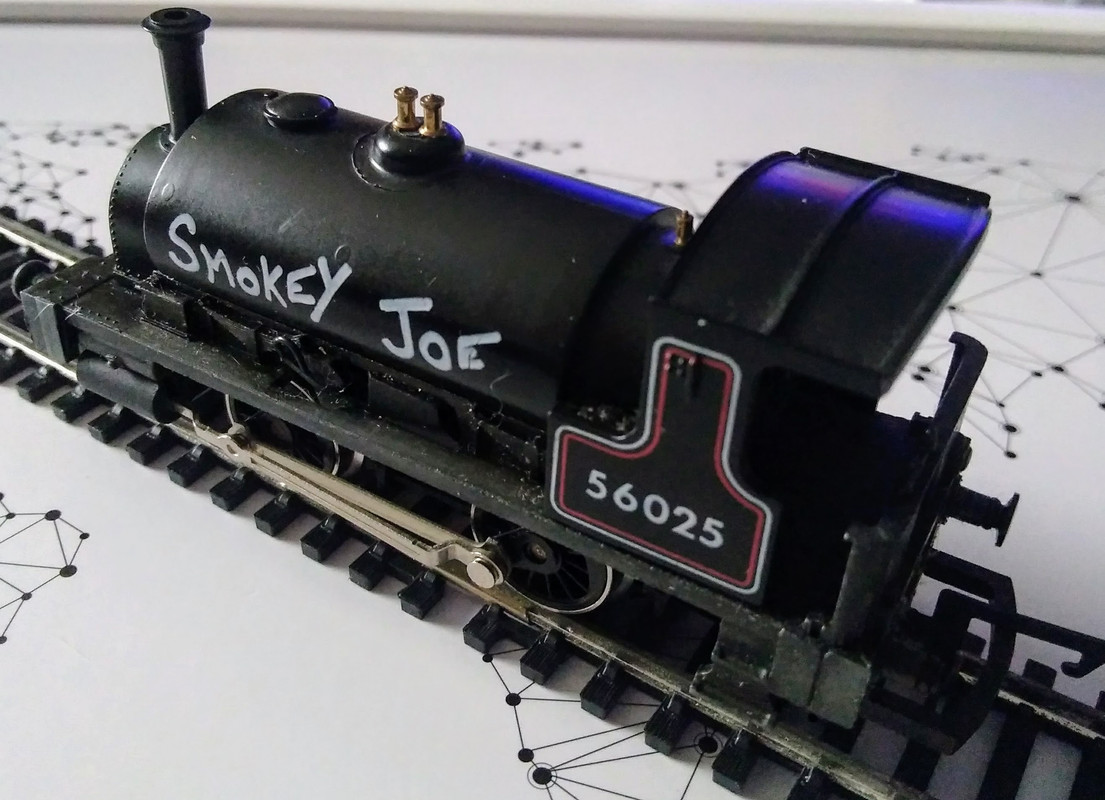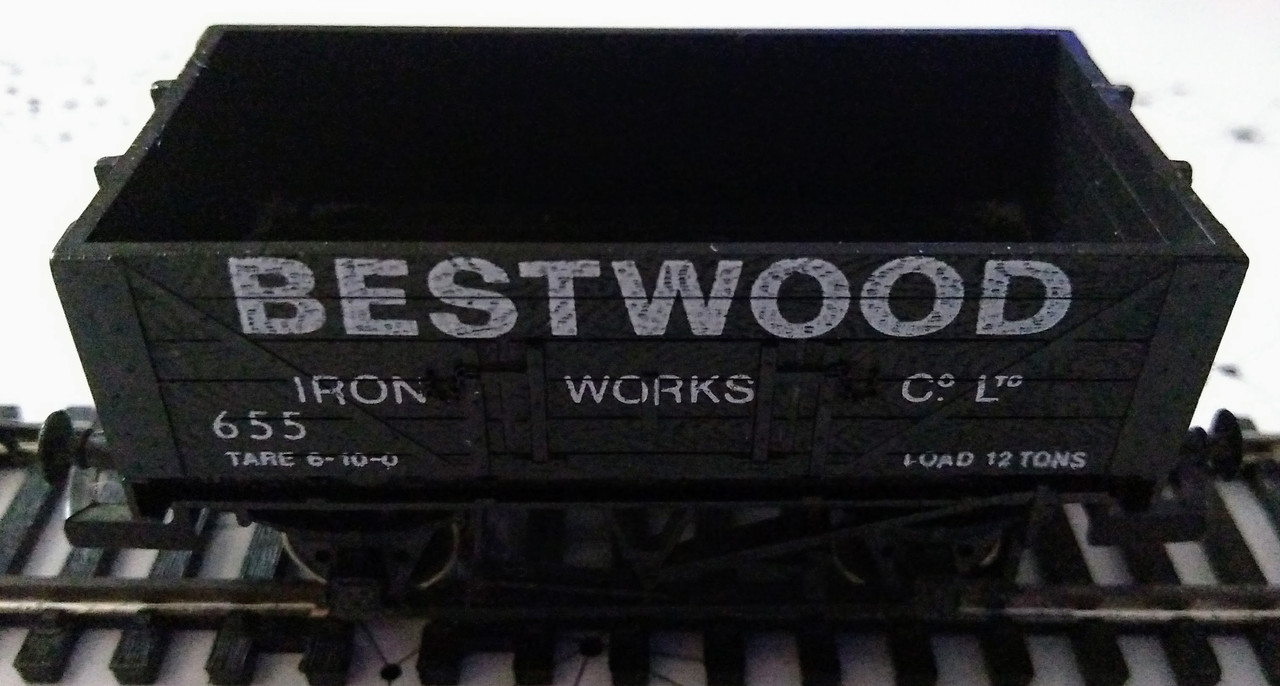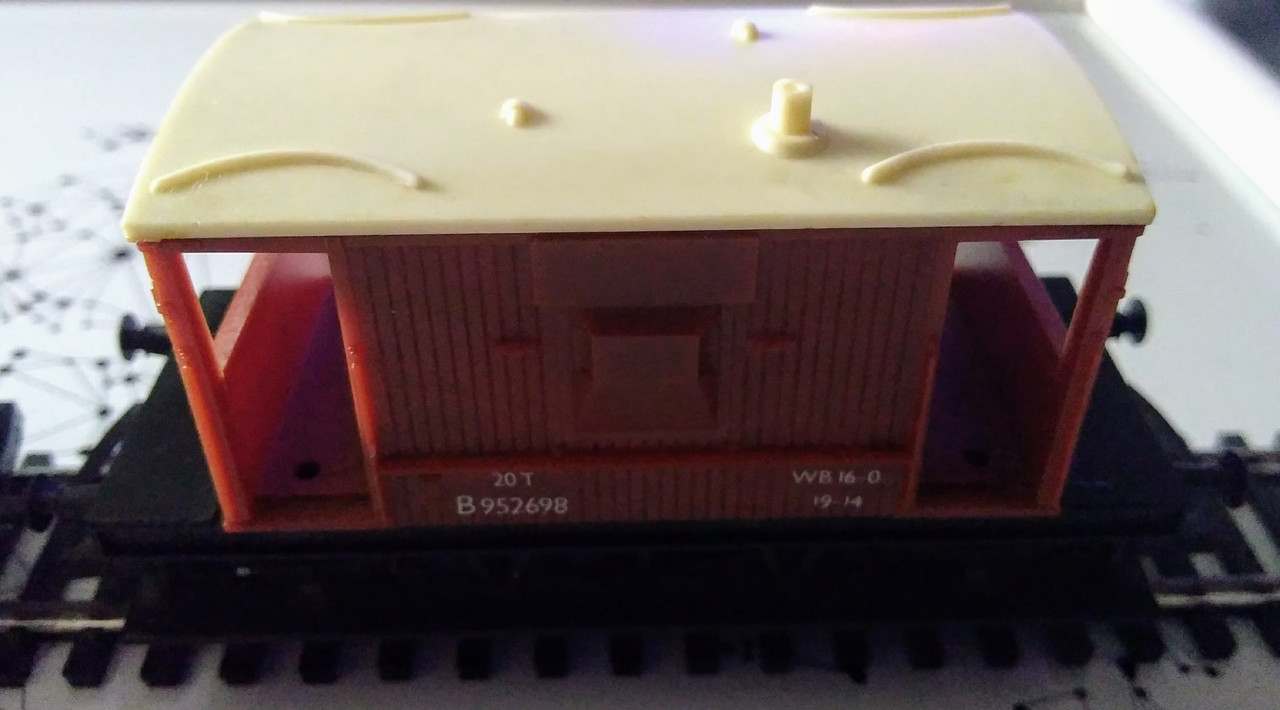 ---
Well I've been acquiring quite a few locomotives so its about time I increased my rolling stock otherwise what will they pull? So for a starter here's a job lot of Lima branded rolling stock I just received;



First up some larger box wagons;

1 x Coca-Cola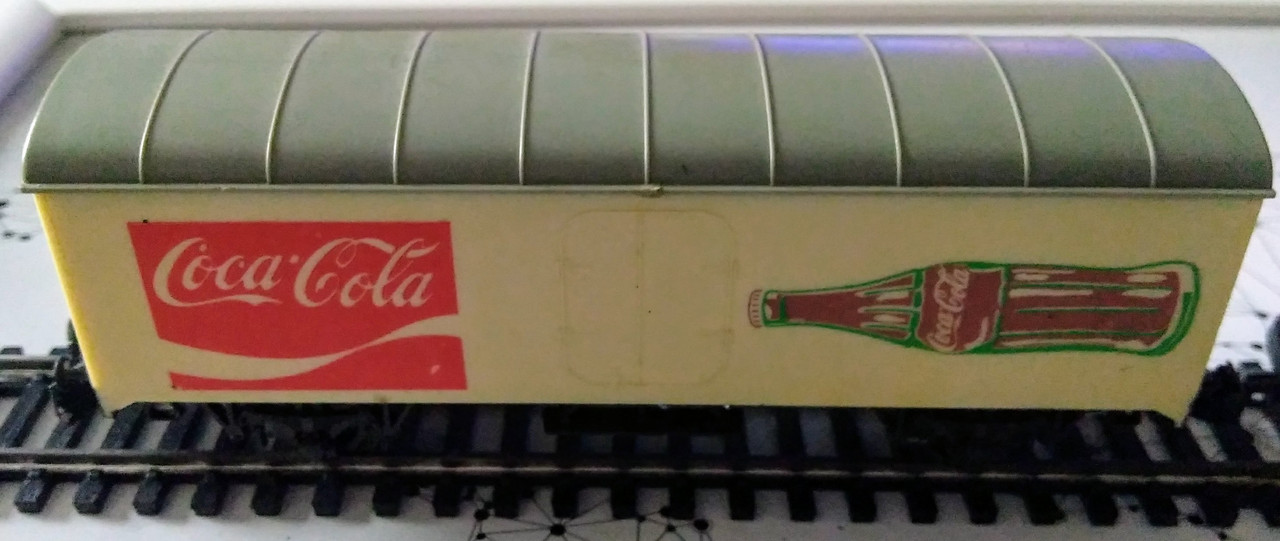 1 x Schweppes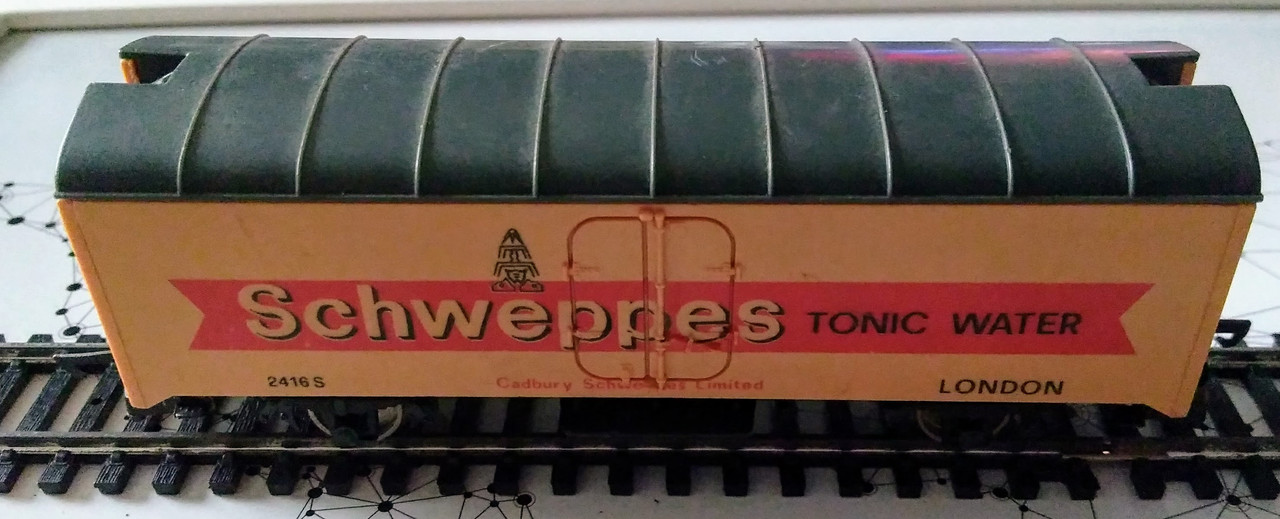 3 x Heinz

1 x British Rail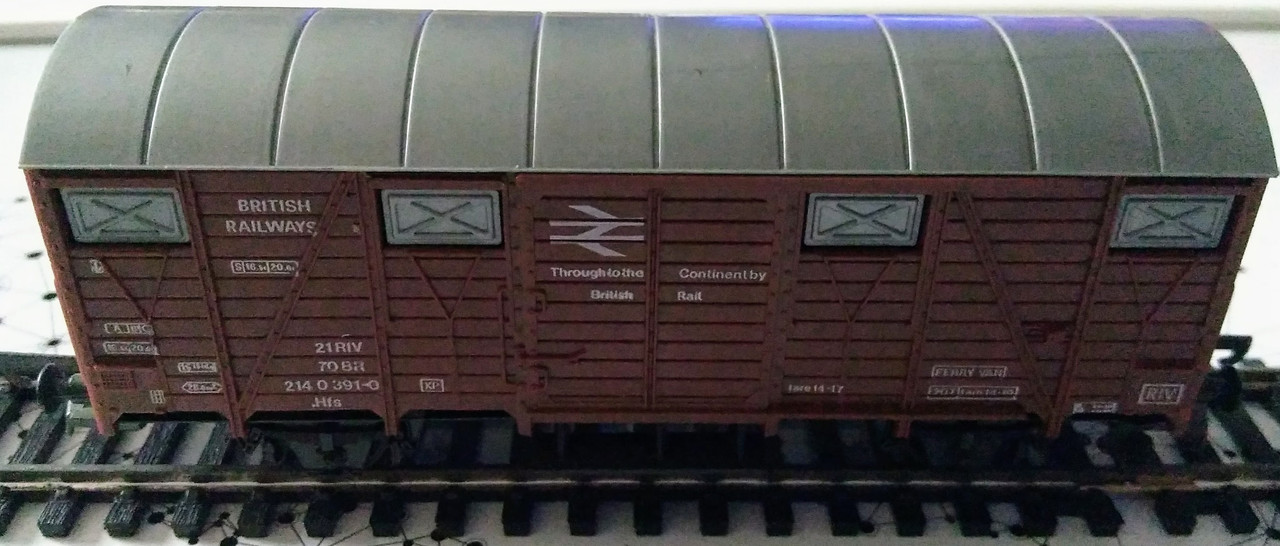 Now some private owner plank wagons (originally typically used to haul Coal, although other loads would be carried at times).
1 x Pinxton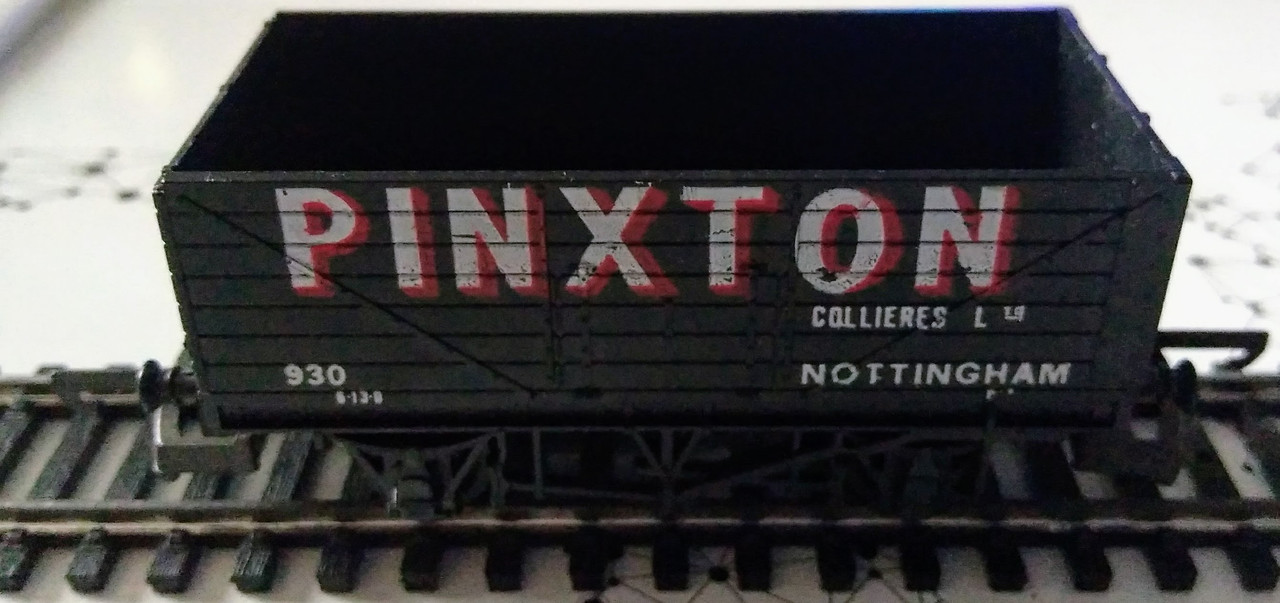 1 x Greater Western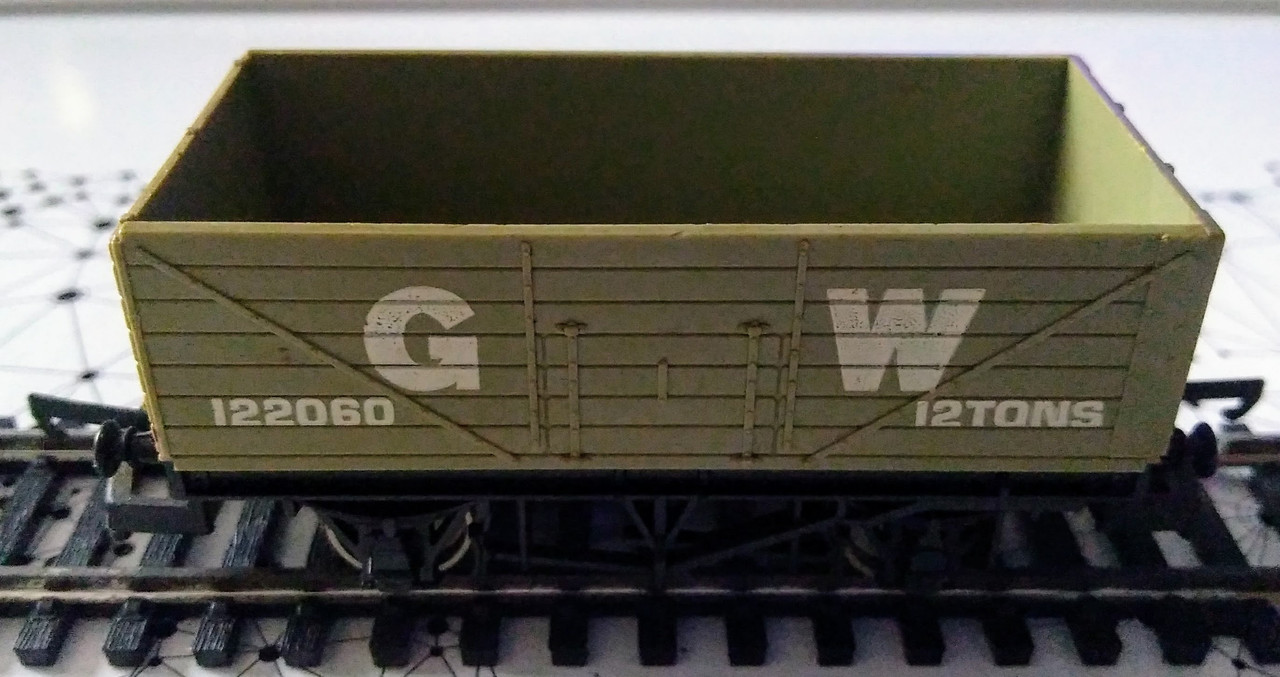 2 x J K Harrison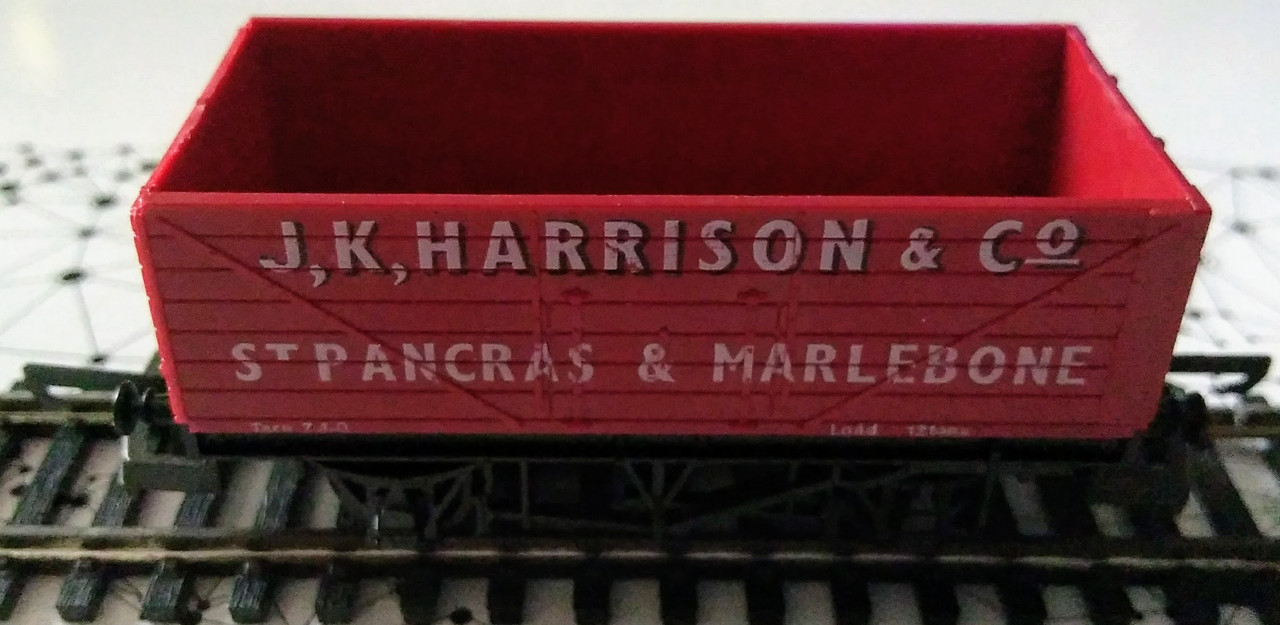 2 x P W Spencer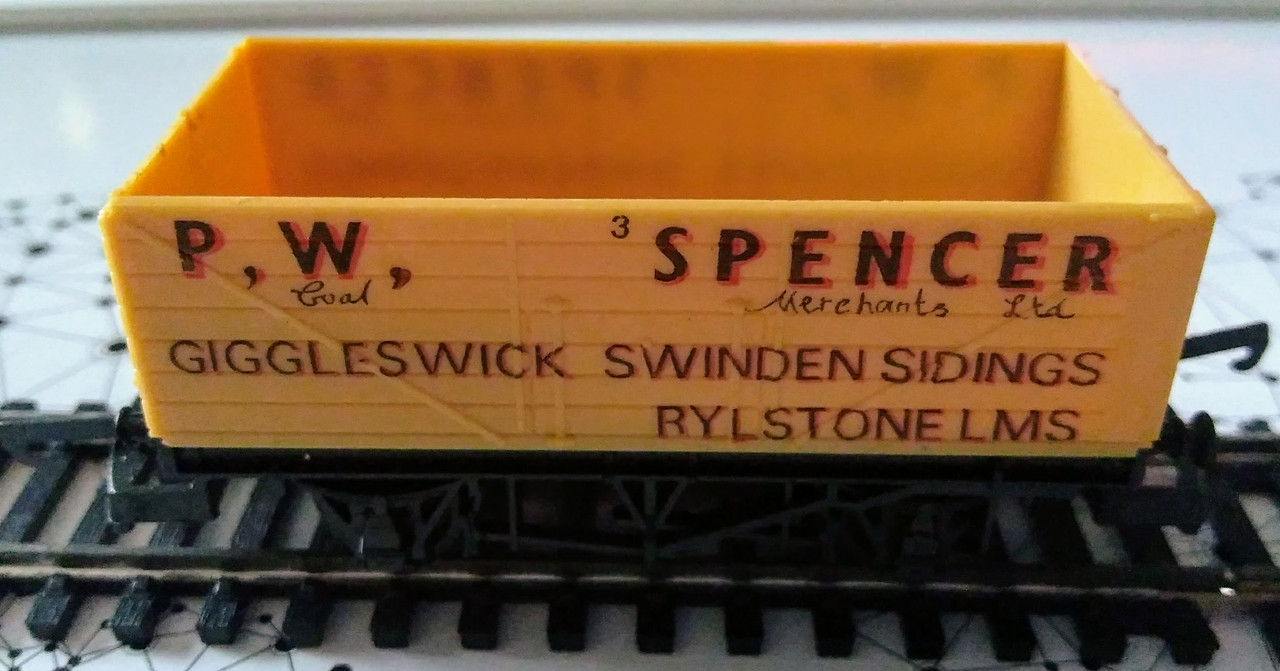 1 x Black Park Colliery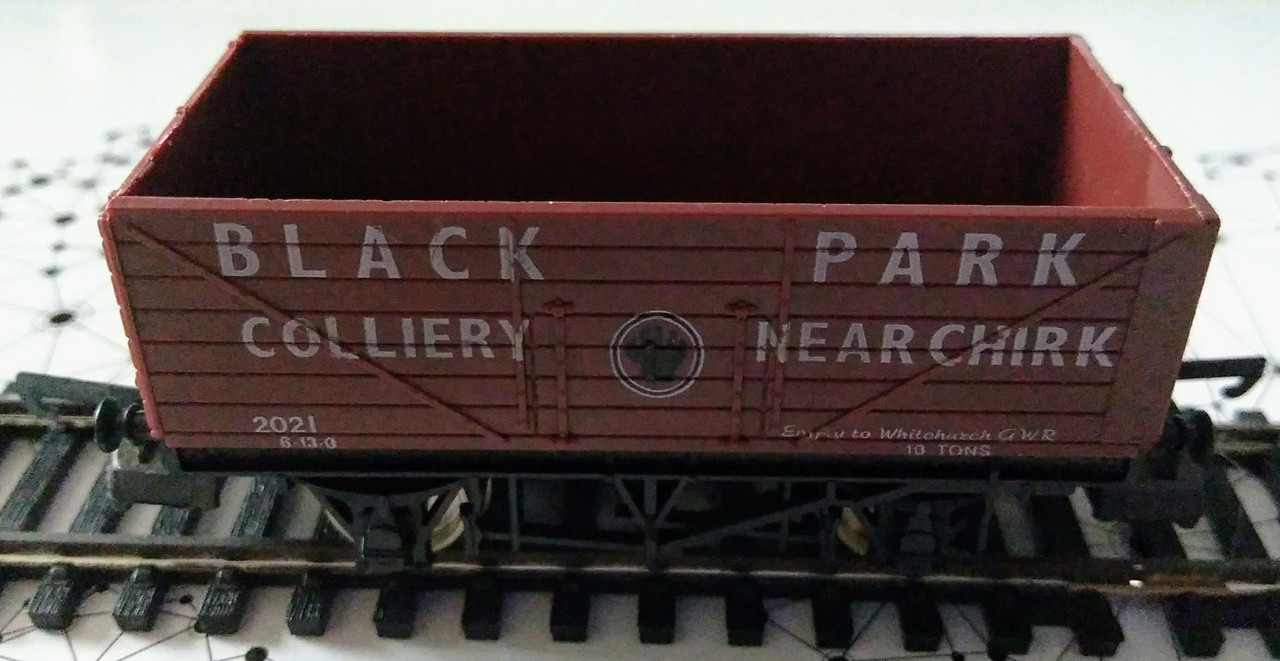 Now some 'normal' sized box wagons, these are typically about the same size as the private owner wagons and guards vans.
1 x Wall's (Ice Cream manufacturer among other things)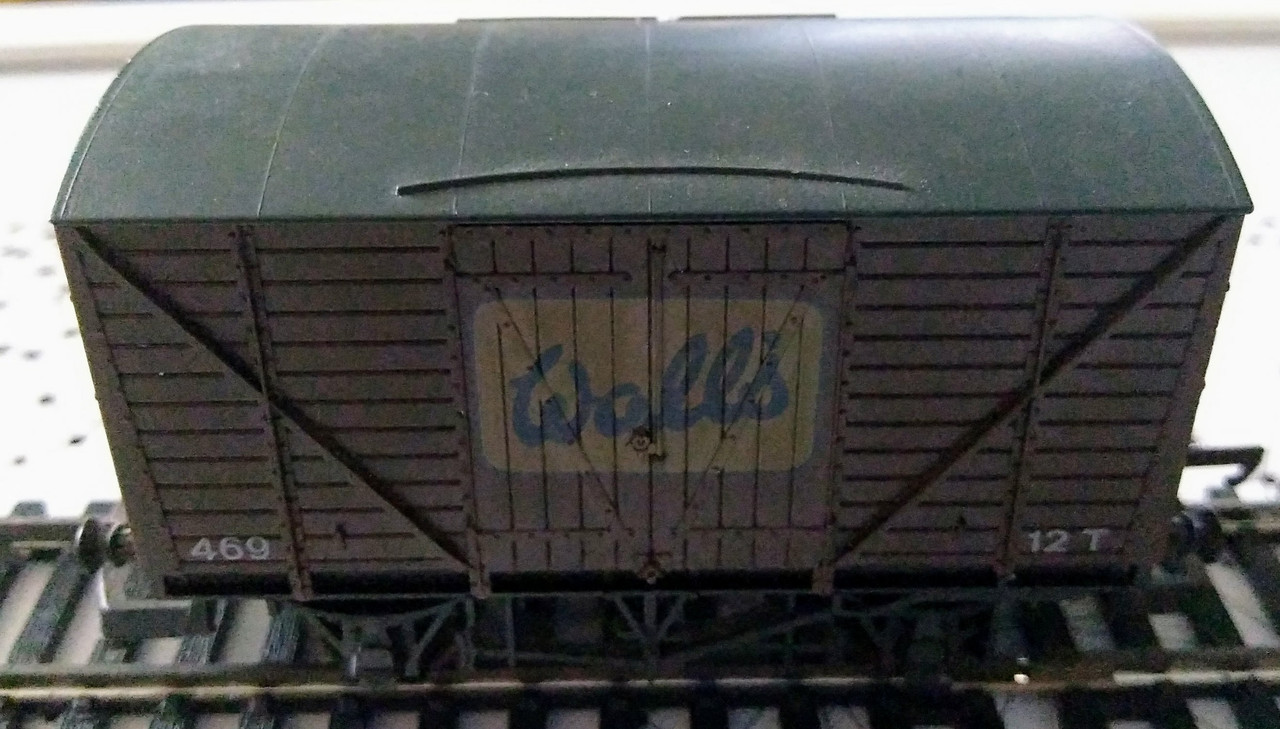 1 x St Ivel (Dairy)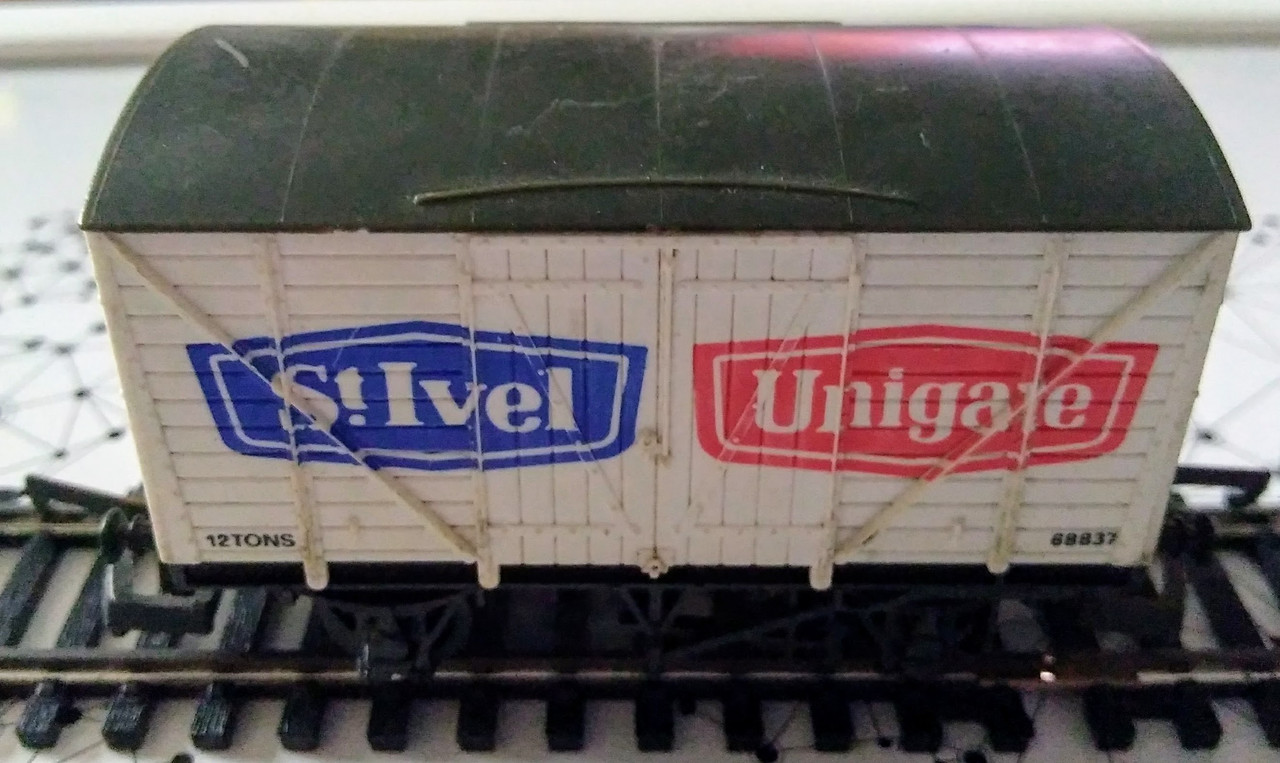 1 x Greater Western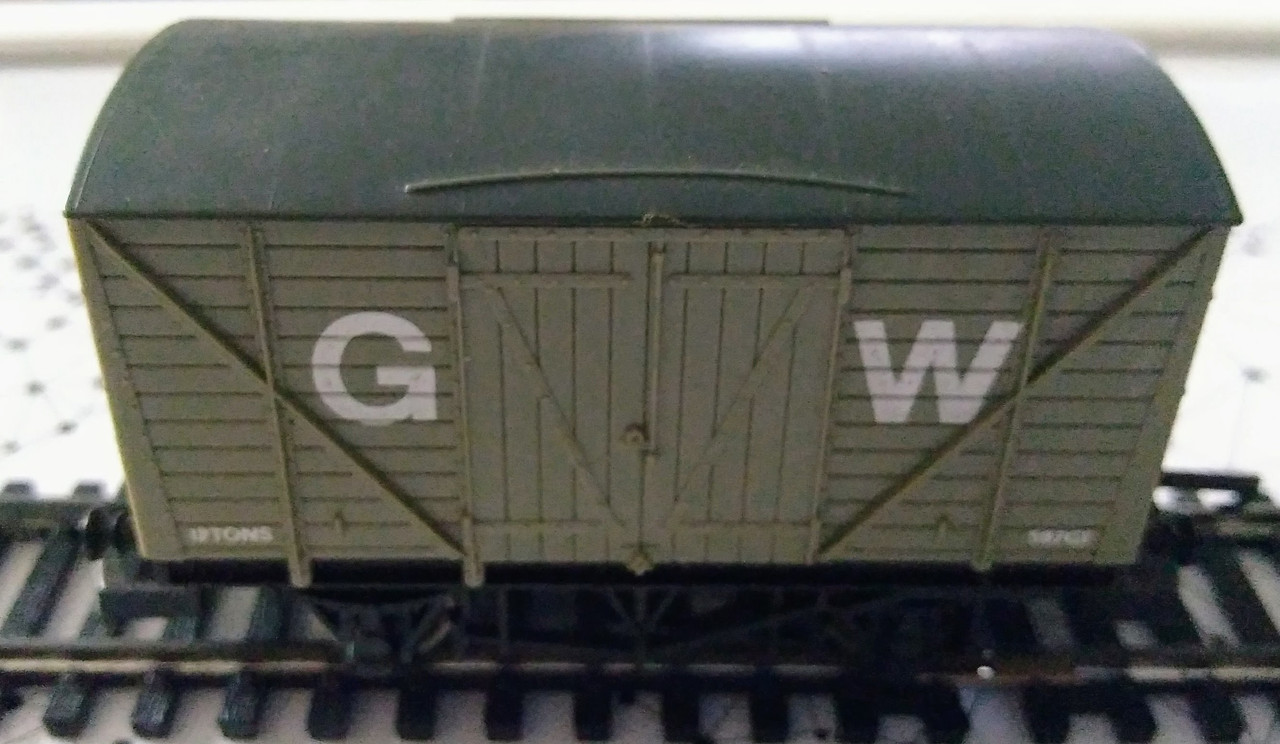 1 x LMS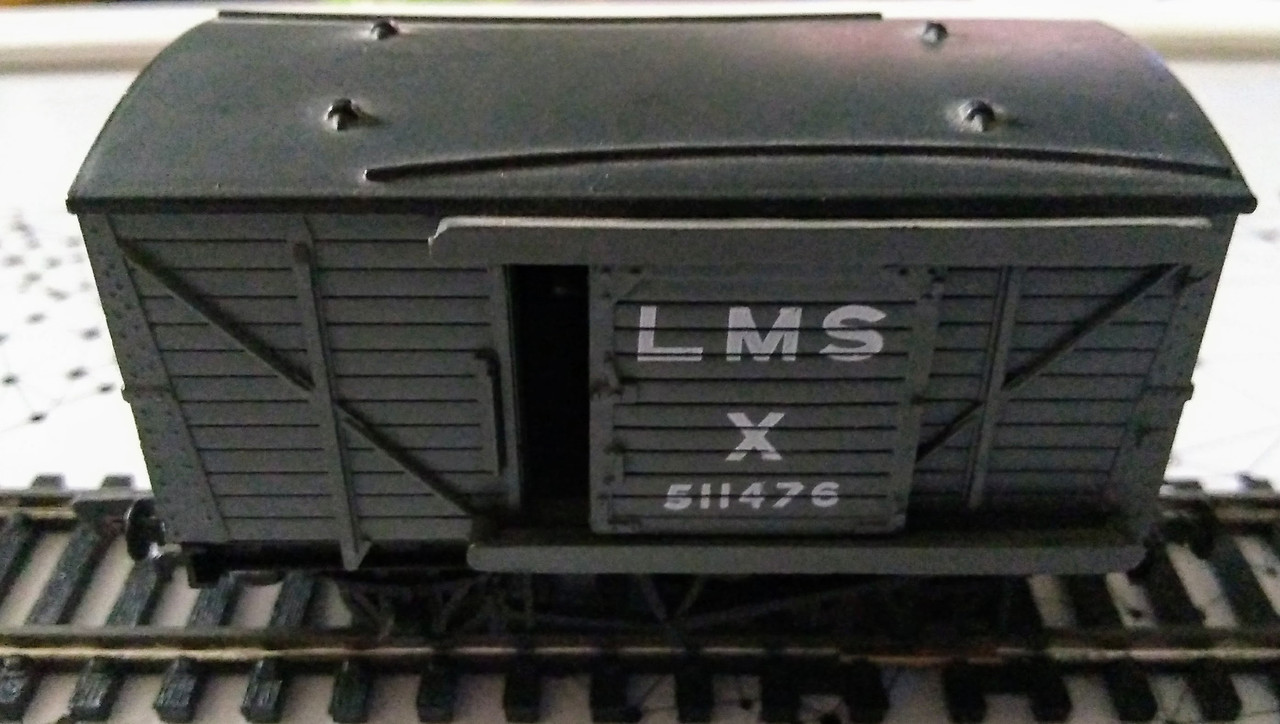 1 x Lucas Batteries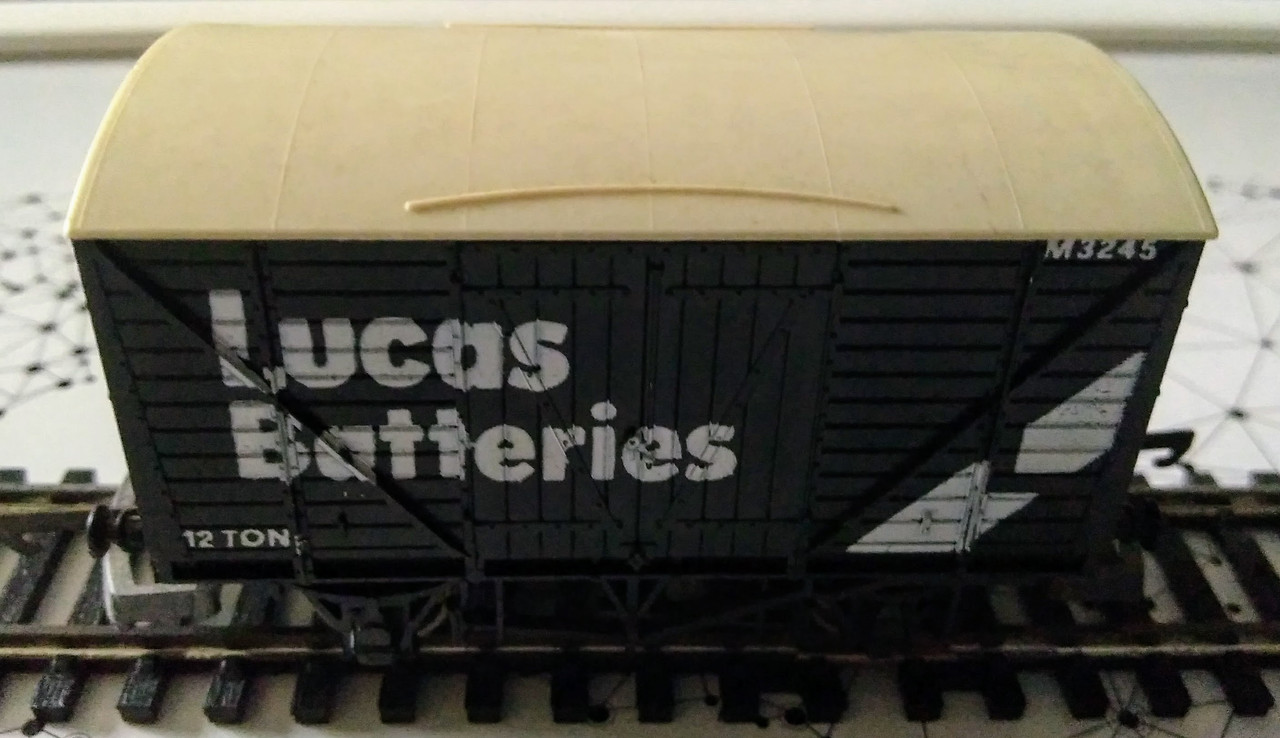 1 x Blue Circle Cement Tanker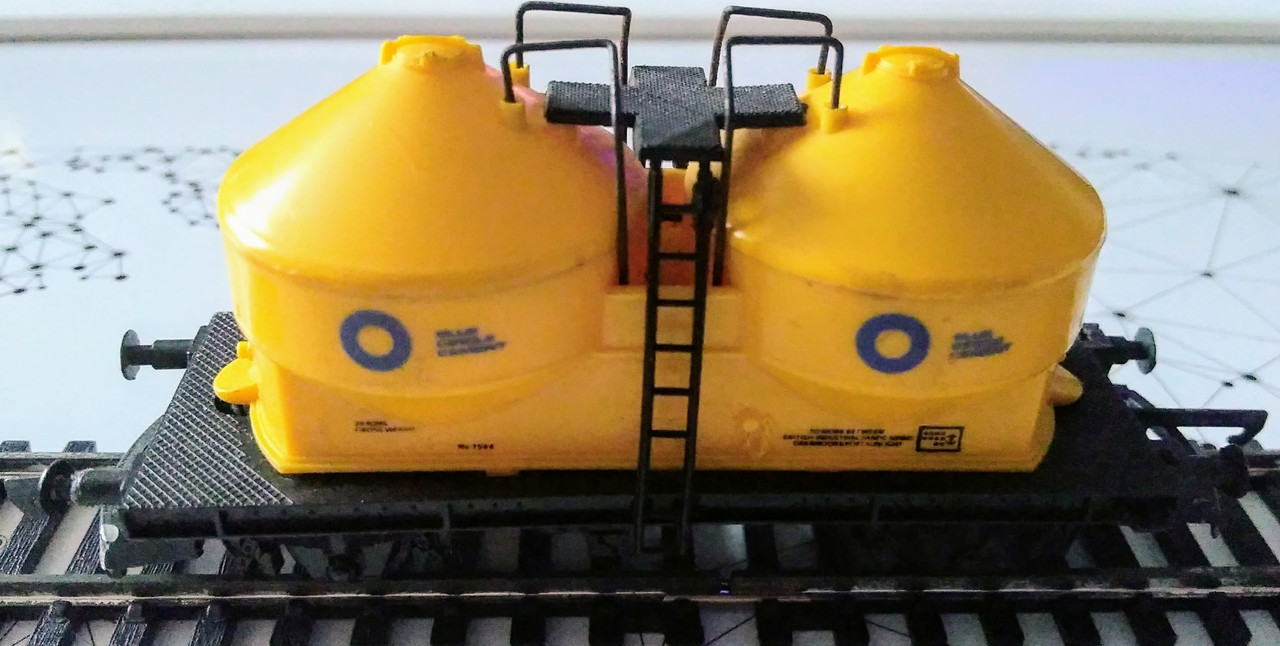 1 x British Steel 'Hopper'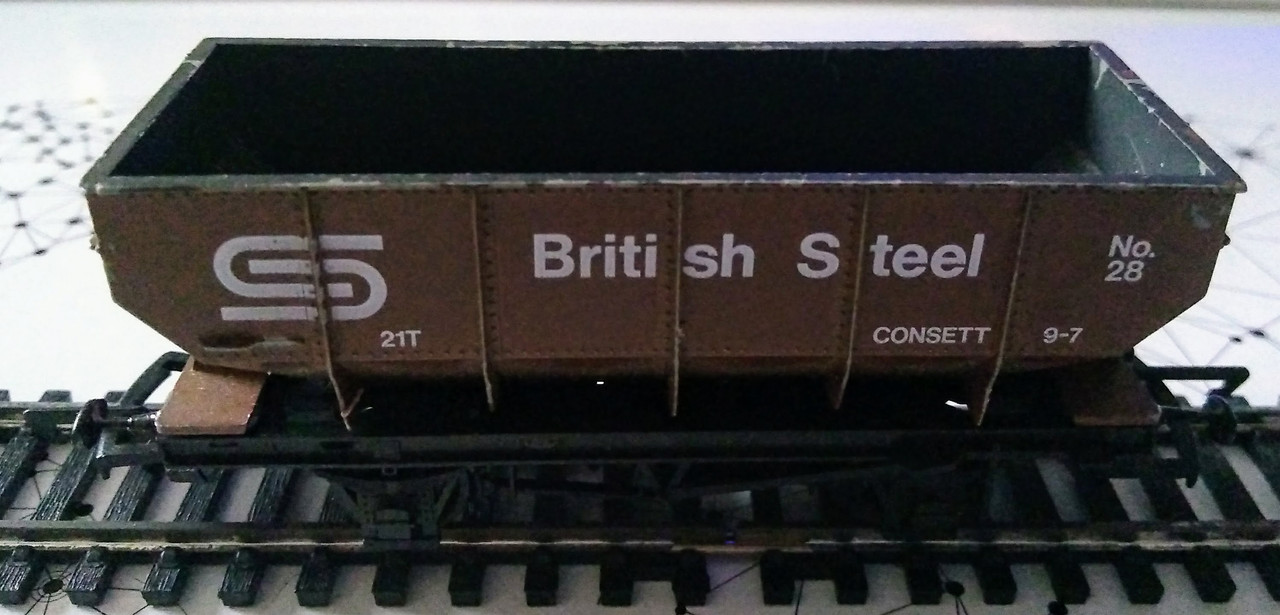 1 x Esso Fuel Tanker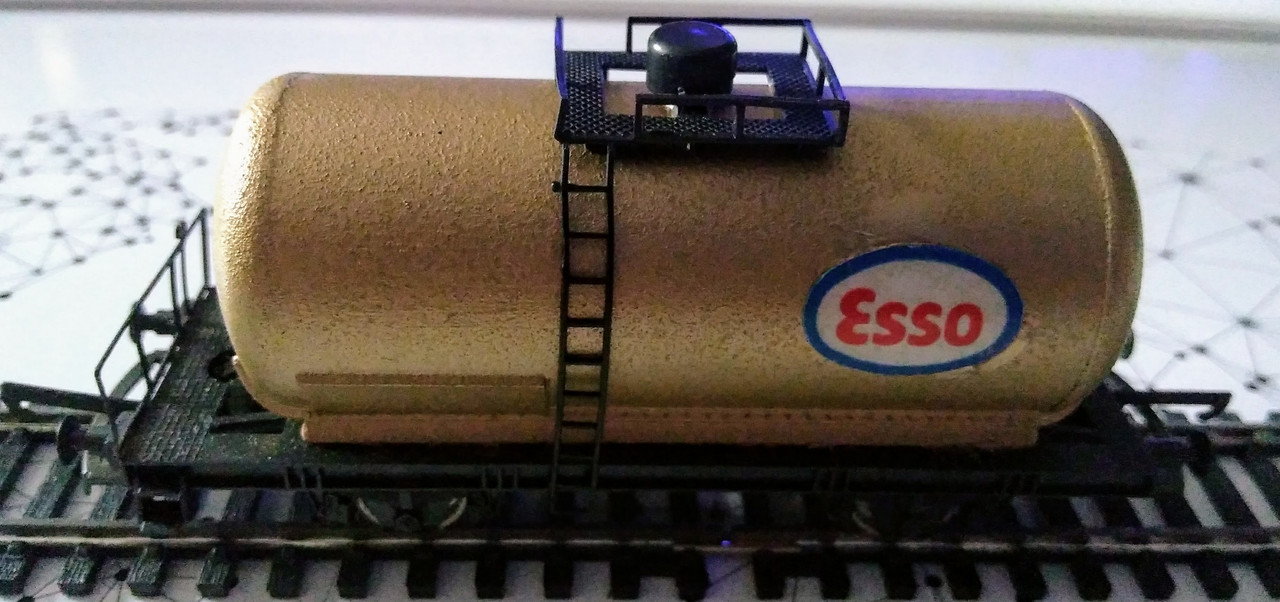 1 x Guard Van (White Roof)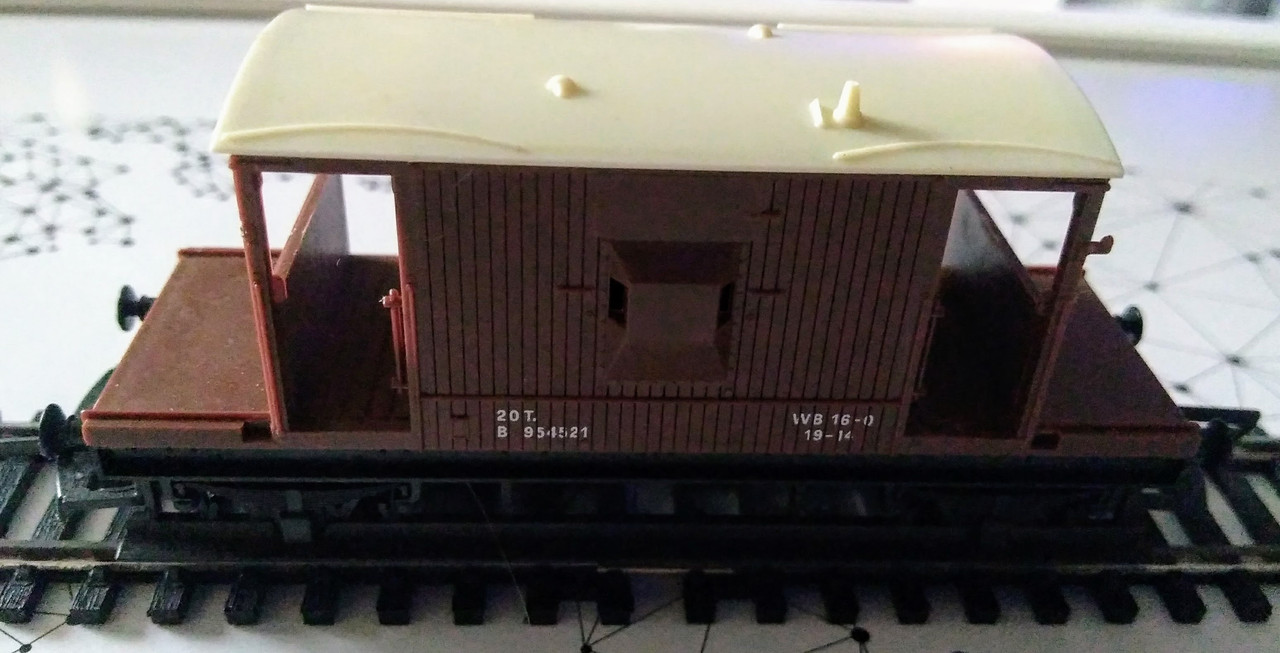 1 x Guard Van (Grey Roof)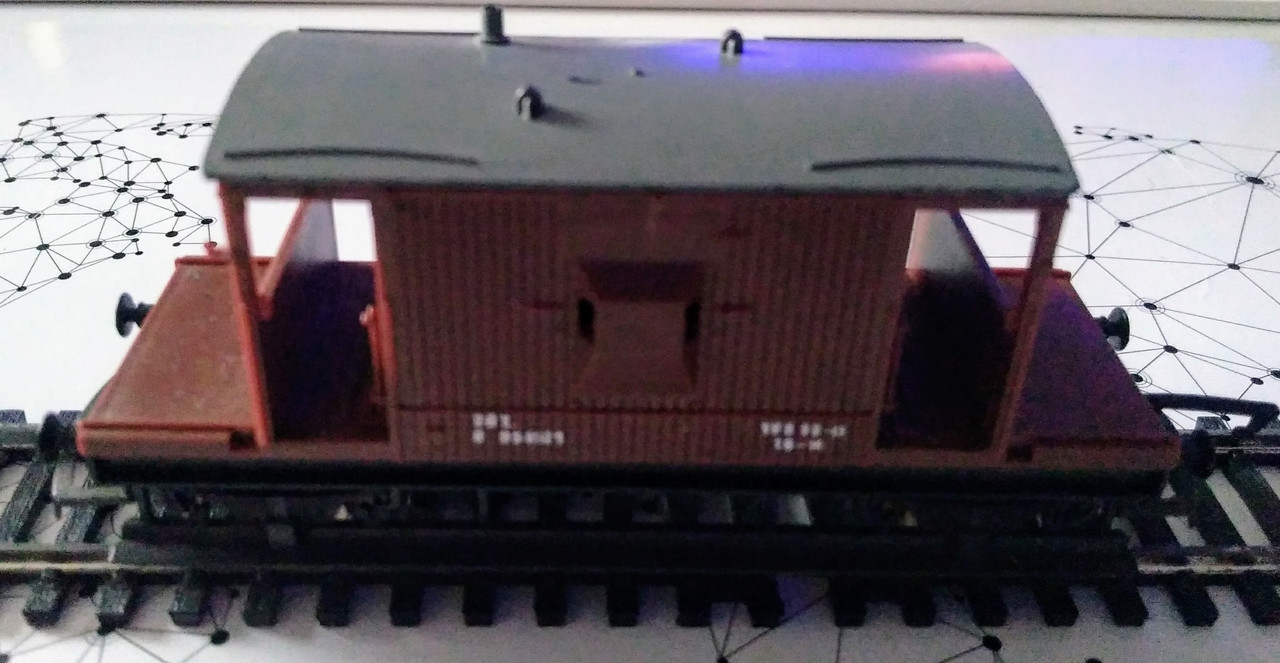 ---
---
Finally a couple of really quite special wagons
The first is a flat wagon with 3 cars as cargo, the really nice thing is the cars here are lovely detailed diecast models, not the normal primitive plastic ones you get, this was included in the above job lot.

The last one was an individual box wagon I purchased separately, purely because it is very unusual and I'd never seen one like it. Although you get plenty of box wagons, it is unusual to get one that is this long - about the same as a passenger carriage.

---
RE: Adding to my Hornby 00 Collection... - Nigels - 04-12-2018



First up we have a Southern Rail steam locomotive, this one is a somewhat less common model of a Class M7 0-4-4 tank locomotive. Quite nice in a quirky way, this one is an older Hornby Triang release from the mid-70's.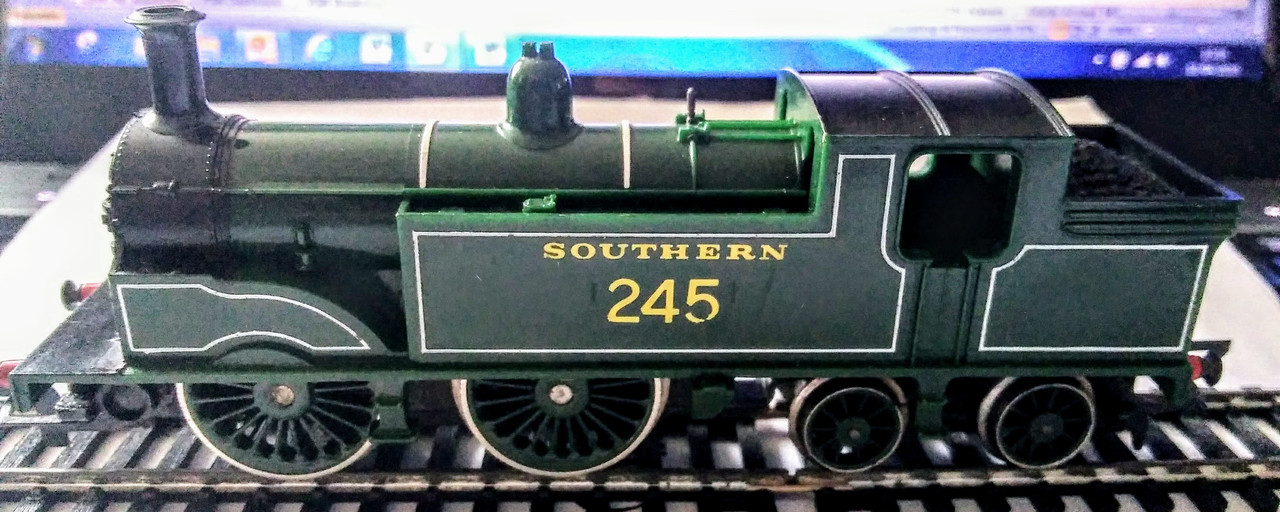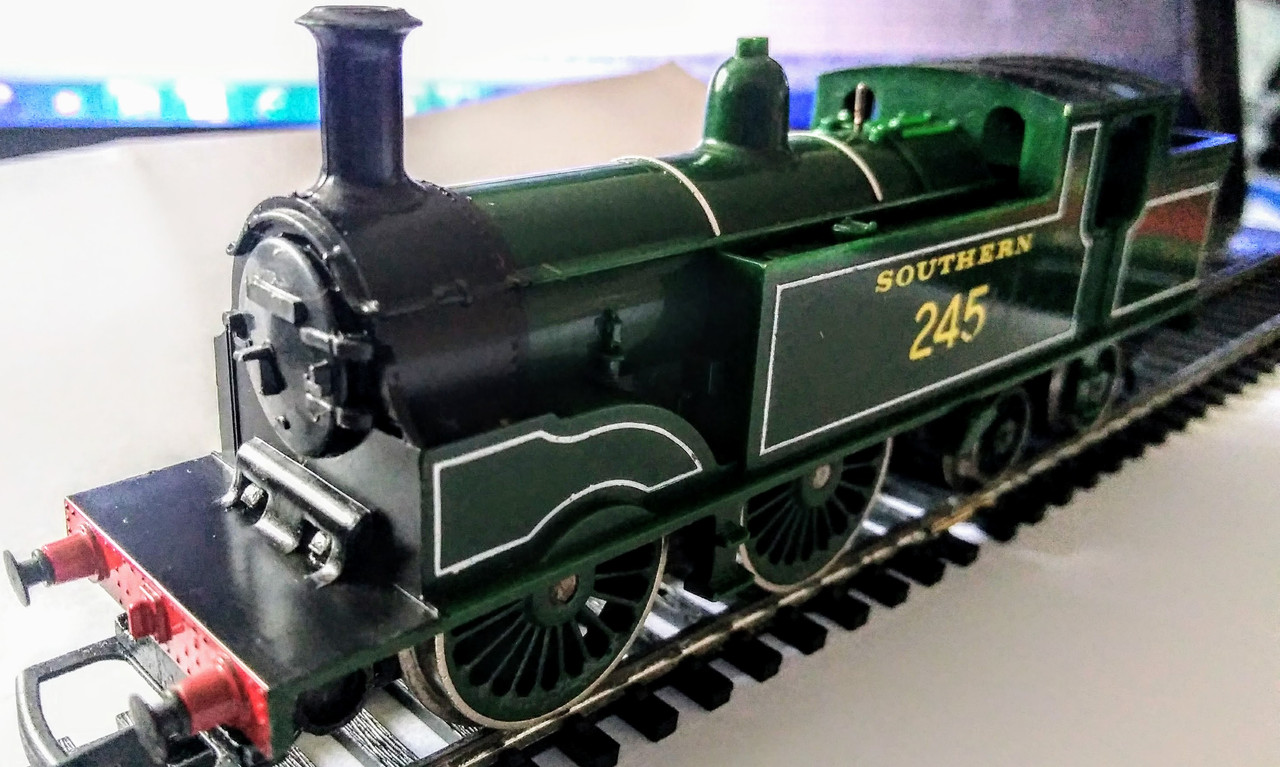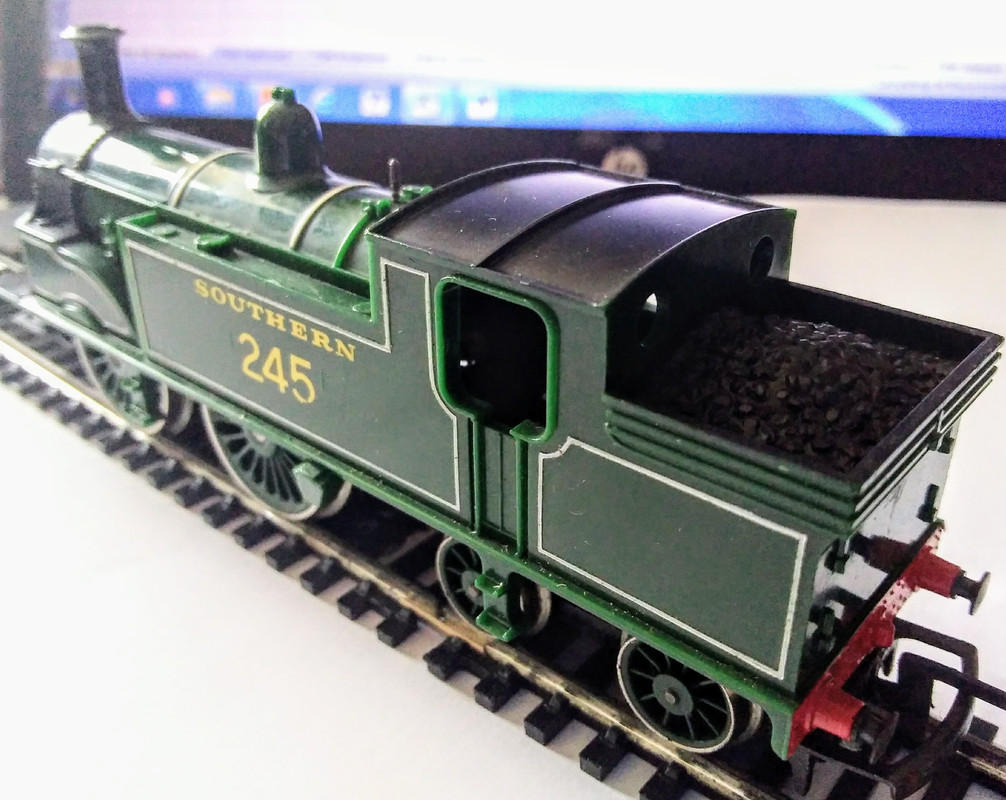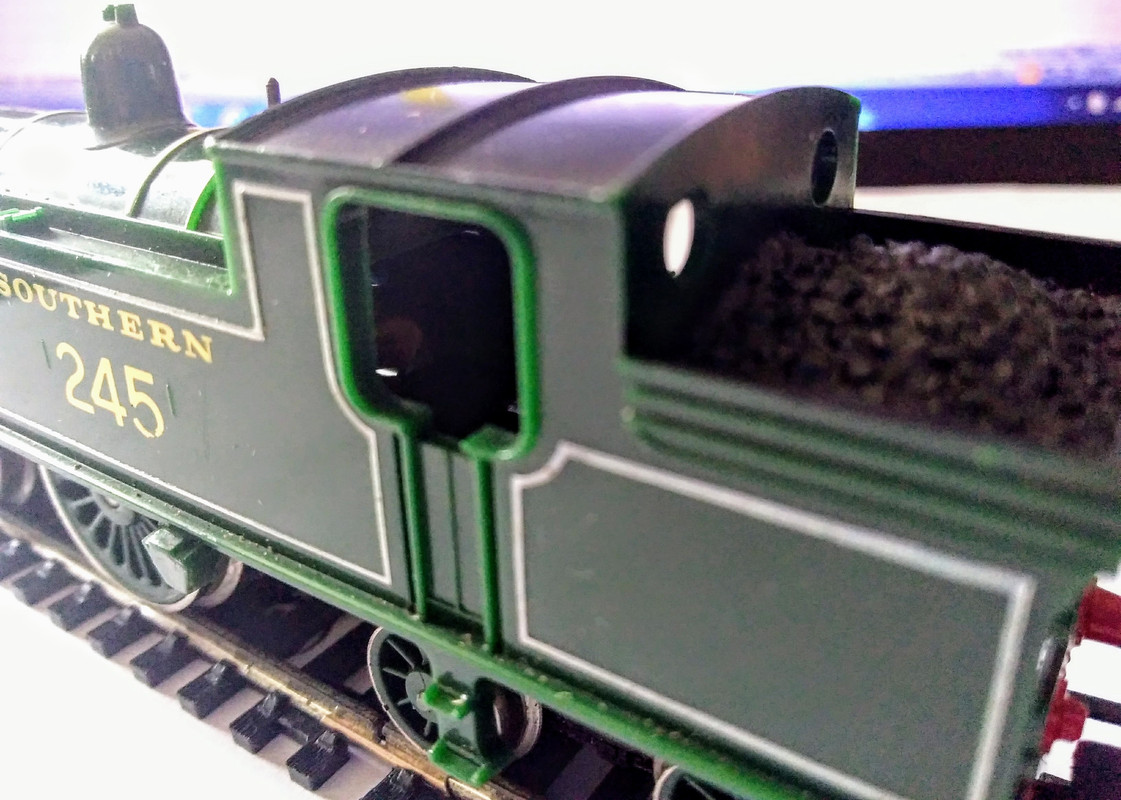 Next up is a 'working' 75 ton rescue crane, these would typically be used to help de-railed locomotives or rolling stock be righted so that they could be recovered. This works in that you have the ability to raise/lower the boom rotate the cab, or raise/lower the main hook. The last image has one of my little Pug's in the foreground to give you an idea of the scale of this model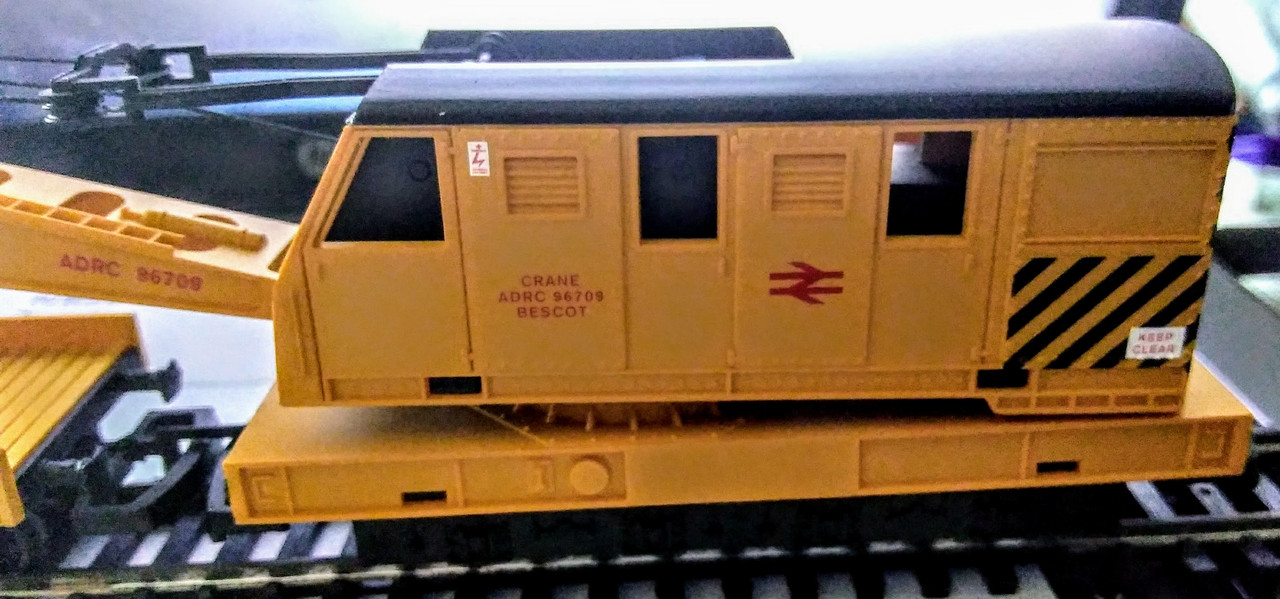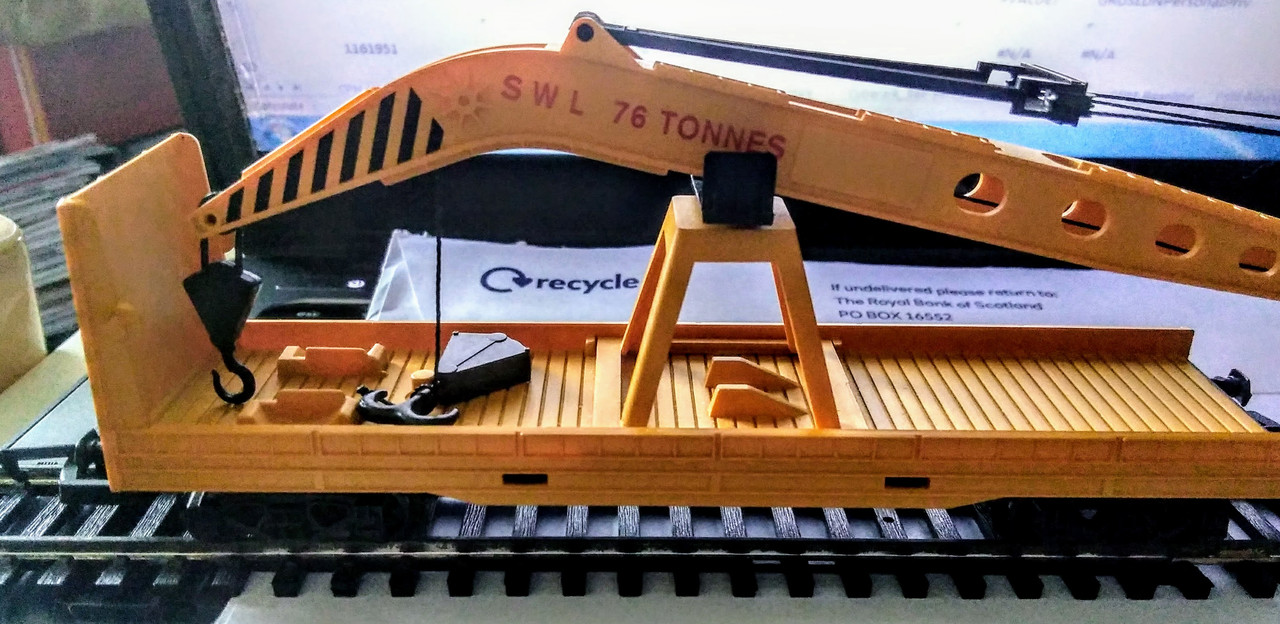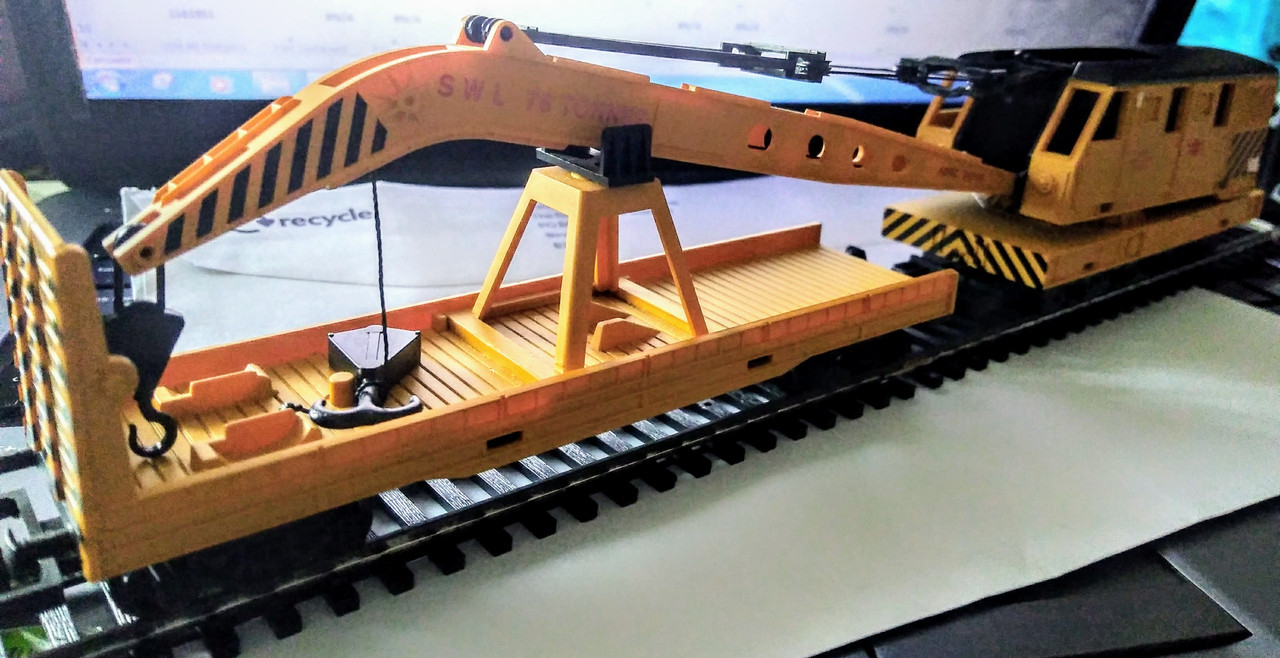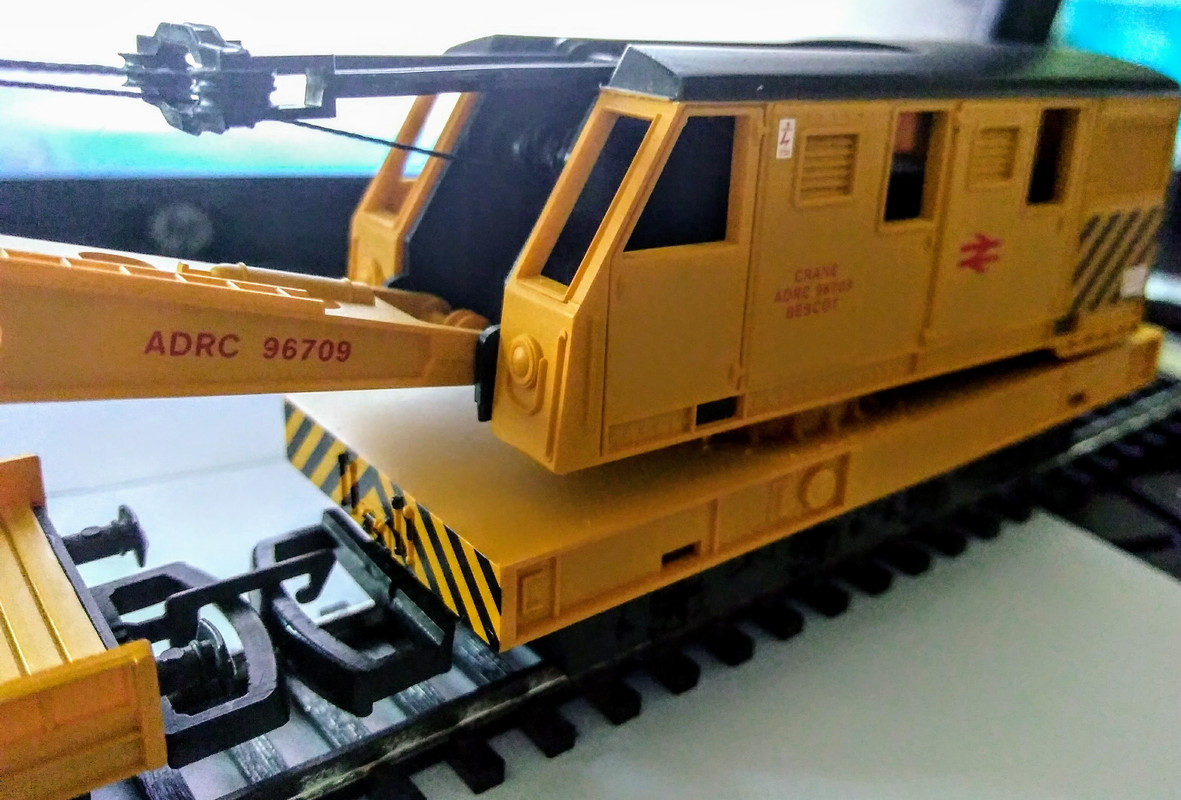 Last up we have a pair of pugs that I got cheaply as a job lot, I just couldn't resist getting them as I love these models and the more liveries I can get the better! (well before AC starts buying them all up of course
)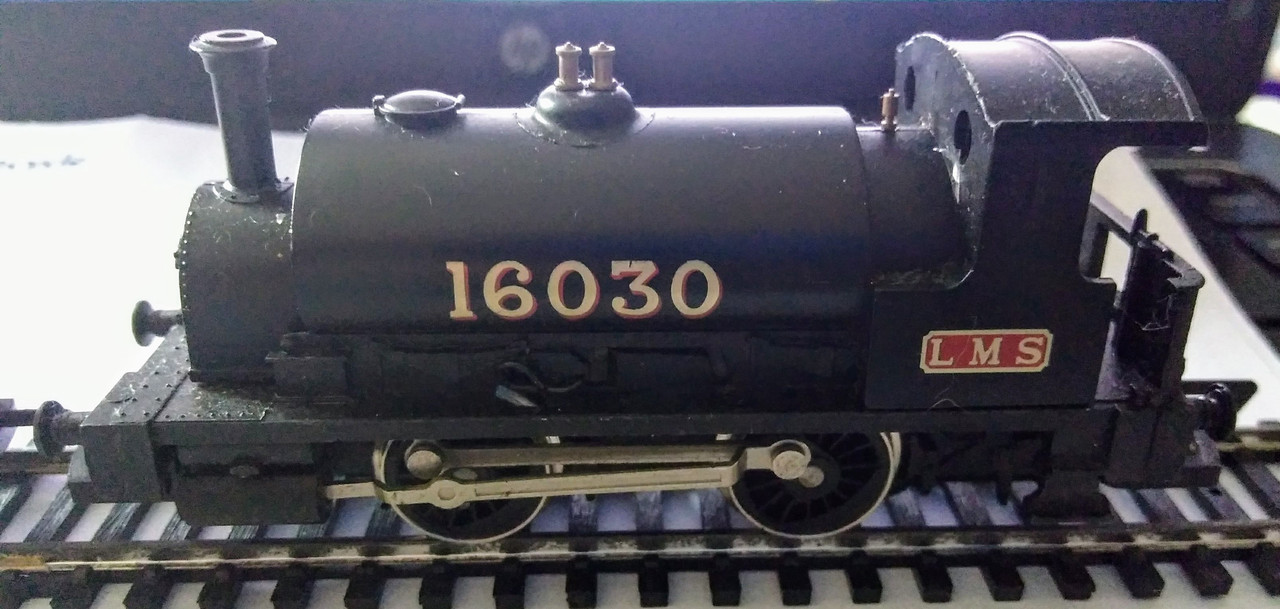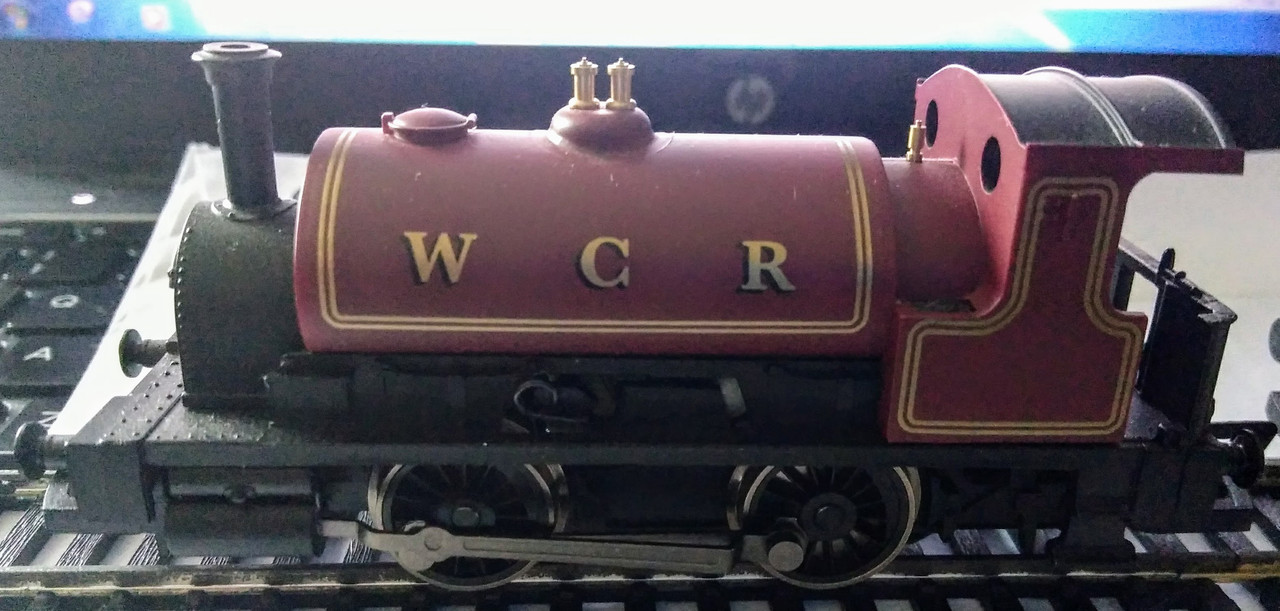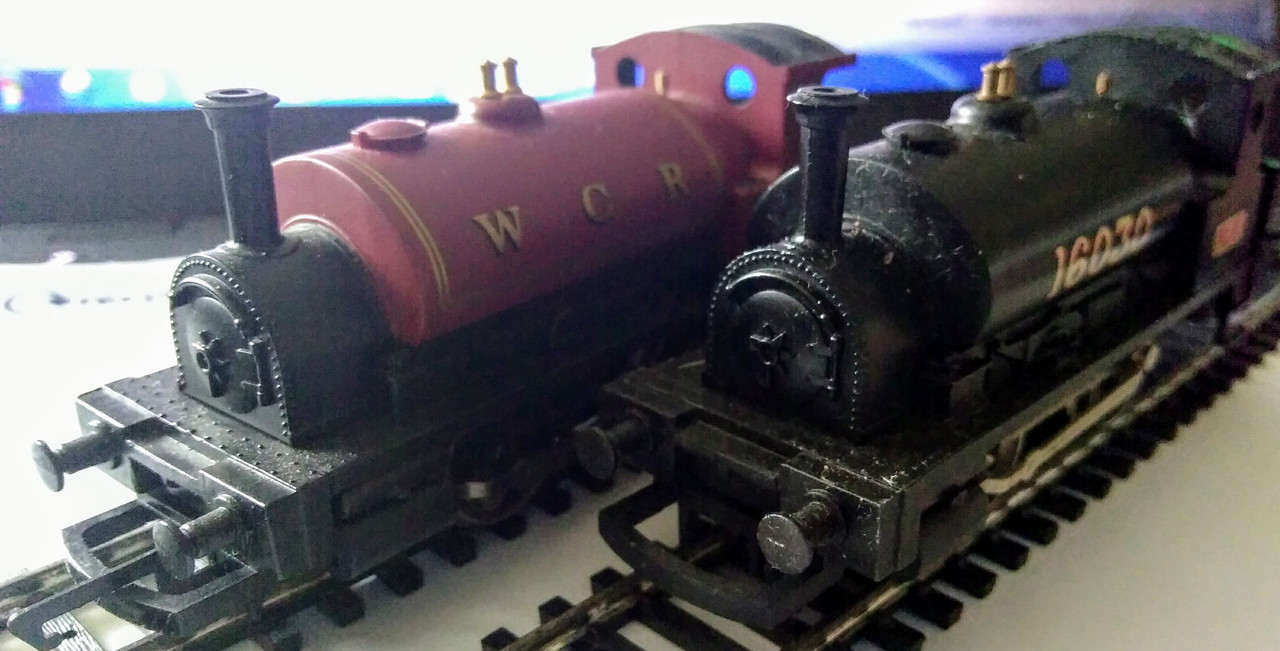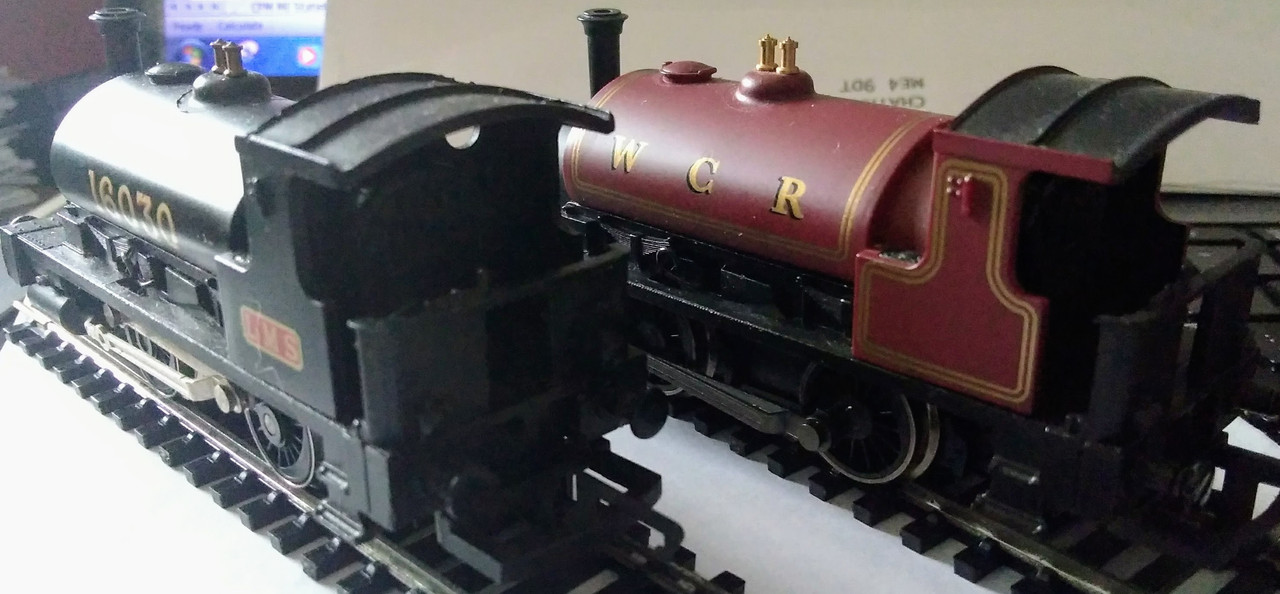 ---
RE: Adding to my Hornby 00 Collection... - Nigels - 04-17-2018



Firstly we have a Hornby Class 08 Diesel loco (as opposed to the prior Class 06 ones I posted about), this one is in a bit of an odd livery as it was part of a 'kiddies' set themed Jurassic Park style with a train, rocket launchers, dinosaurs etc... Normally I probably wouldn't have been interested in this, but seeing as I got it for a knock down price of only £7.99 I figured it was worth having as it could be used as a donor to make me a Devious Diesel
It's not quite perfect as it is missing the steps at the front bottom corners of the loco, but this can be repaired so its not obvious, I intend to retain the yellow/black chevrons, but give the rest of the body a nice black satin paint job, with some detailing on the grills etc... and of course a Diesel face (possibly nicked off a Tomy model).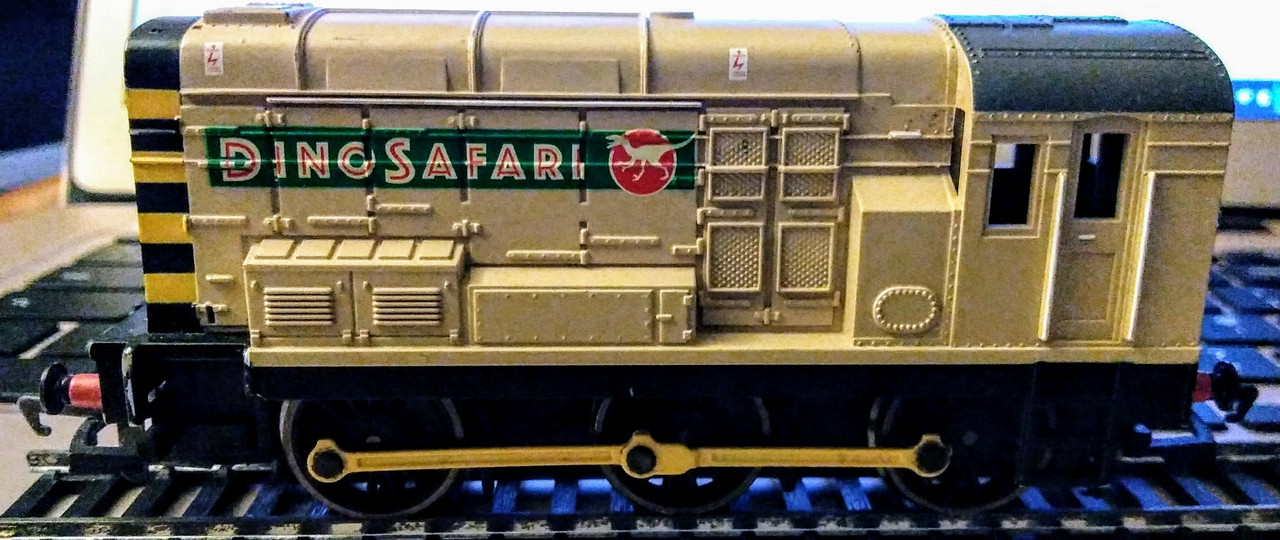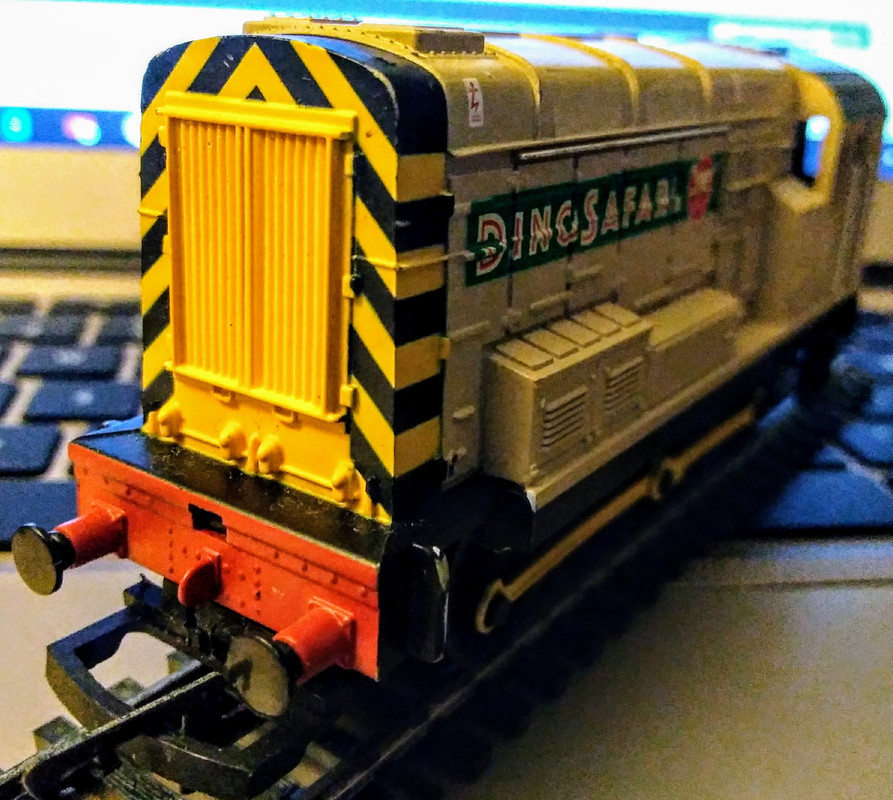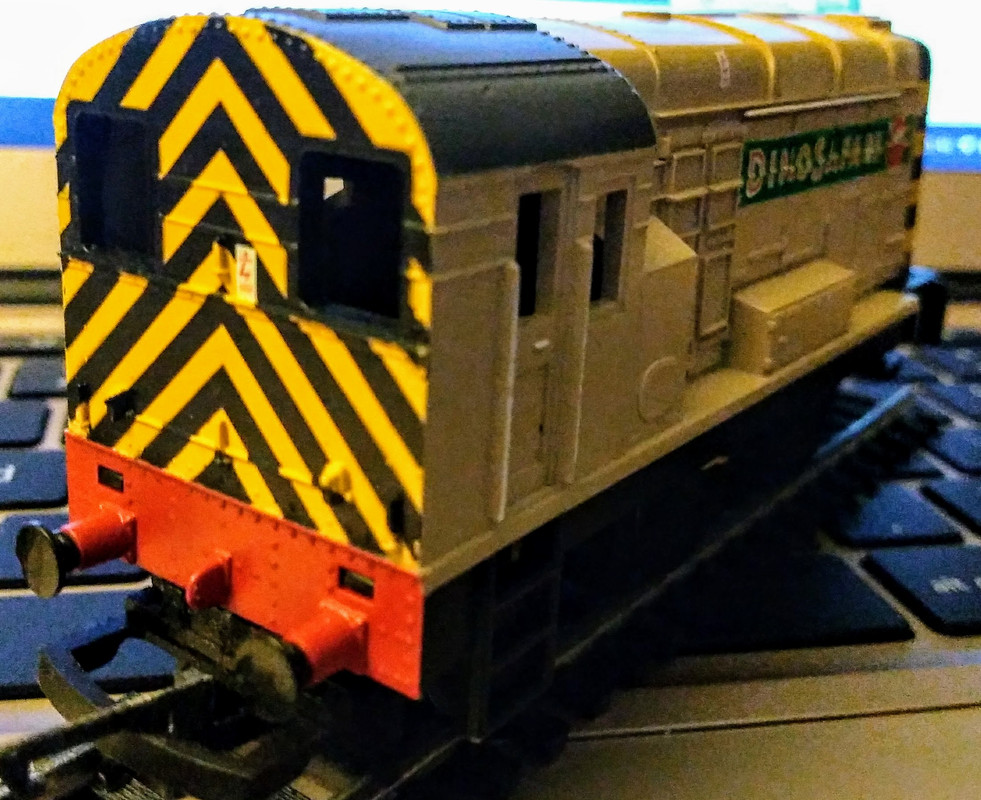 A nice little touch was the inclusion with the loco above this beautiful and detailed little Hornby tank wagon. Although I have a couple of this style, this is the first of this particular livery I've got and have to say I wouldn't mind getting a few more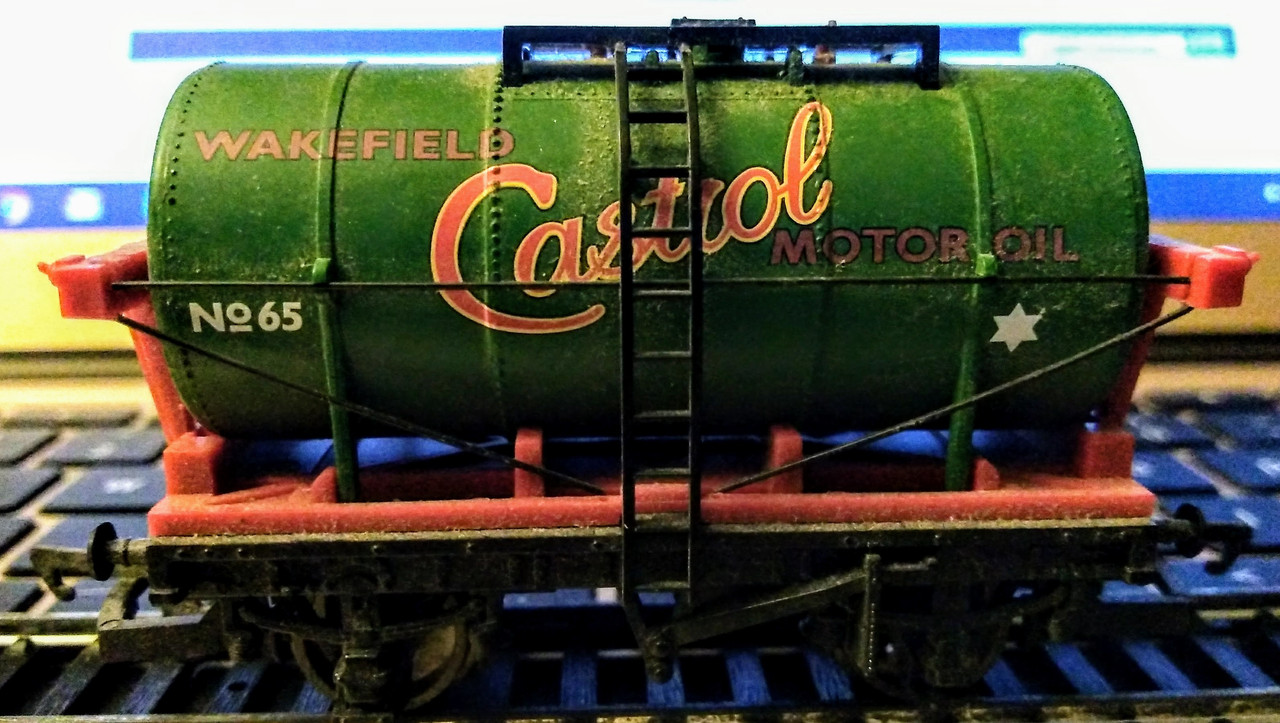 Lastly I have another lovely bargain, this is a 'Pullman' coach, in days gone by the most luxurious of coaches used for train travel and providing not only drawing room luxury, but often meals and service of equal measure.
This isn't the first Pullman coach I've got, in fact I've got quite a few, including a rake of the Hornby ones with real working lights (the lamps on the tables light up on those). While this is not one of those types, it was purchased as an un-boxed example of a Hornby pullman at a knock down price of £5. So imagine my surprise and delight to find when I opened it and examined it to find out it is actually not a Hornby example, but one manufactured by Wrenn. Often Wrenn rolling stock and locos go for way more than Hornby and are eagerly sought by Wrenn collectors

This is a close up of the detail showing you the tables and lamps, as I said these ones don't light up, but the special Hornby ones do and are glorious...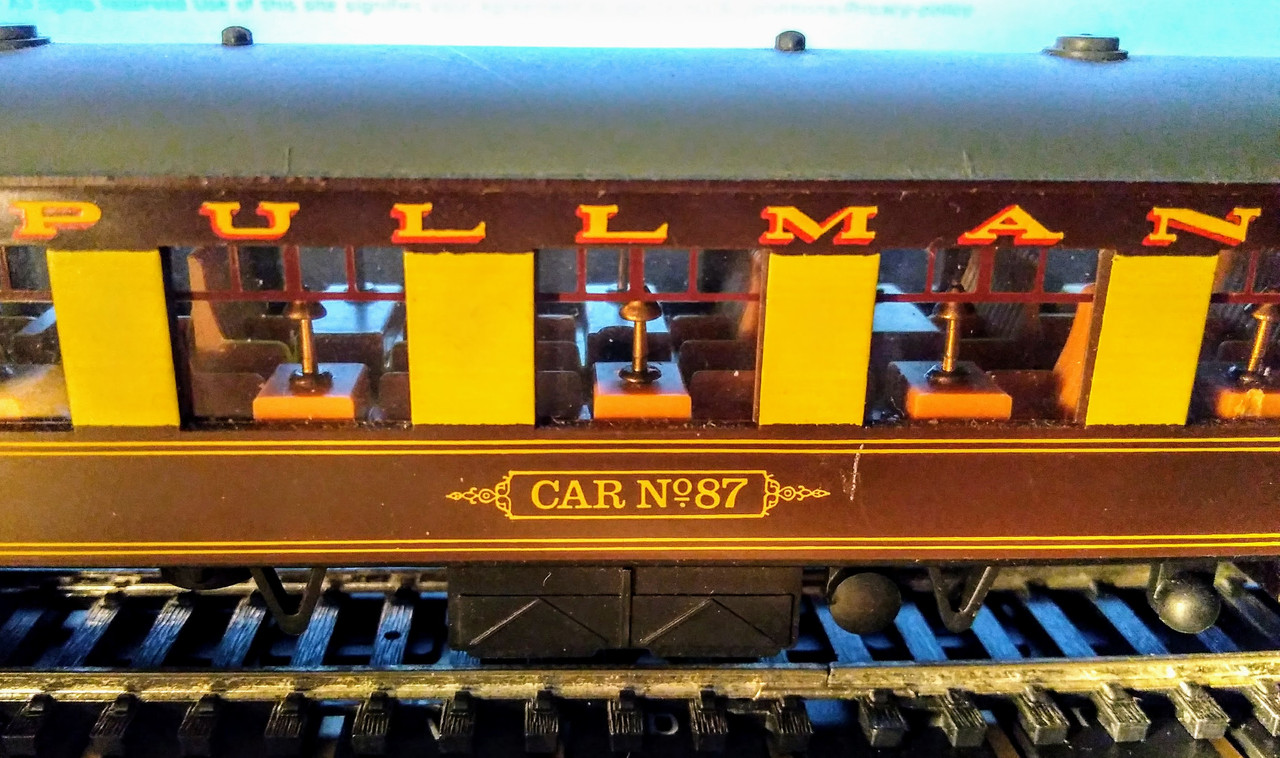 This is another close up of the end of the car showing the detail around the doors etc... Not bad for quite an old model, although again the latest Hornby lit carriages have refinements such as curtains on the windows and on this part brass looking hand rails by the doors etc... at some point I'll post a comparison of the various Pullman coaches available.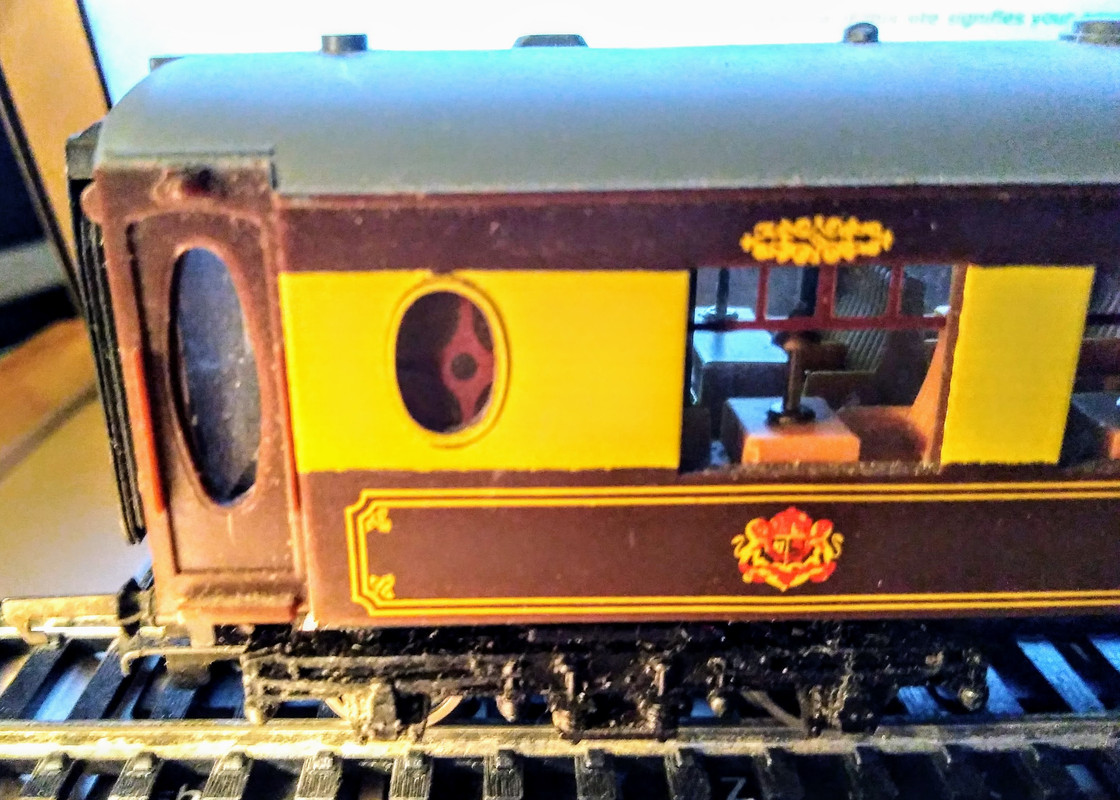 ---
RE: Adding to my Hornby 00 Collection... - Nigels - 04-19-2018



First up another Class 08 diesel shunter, but unlike the 'Dino Safari' one this is a genuine livery and very nice it is too;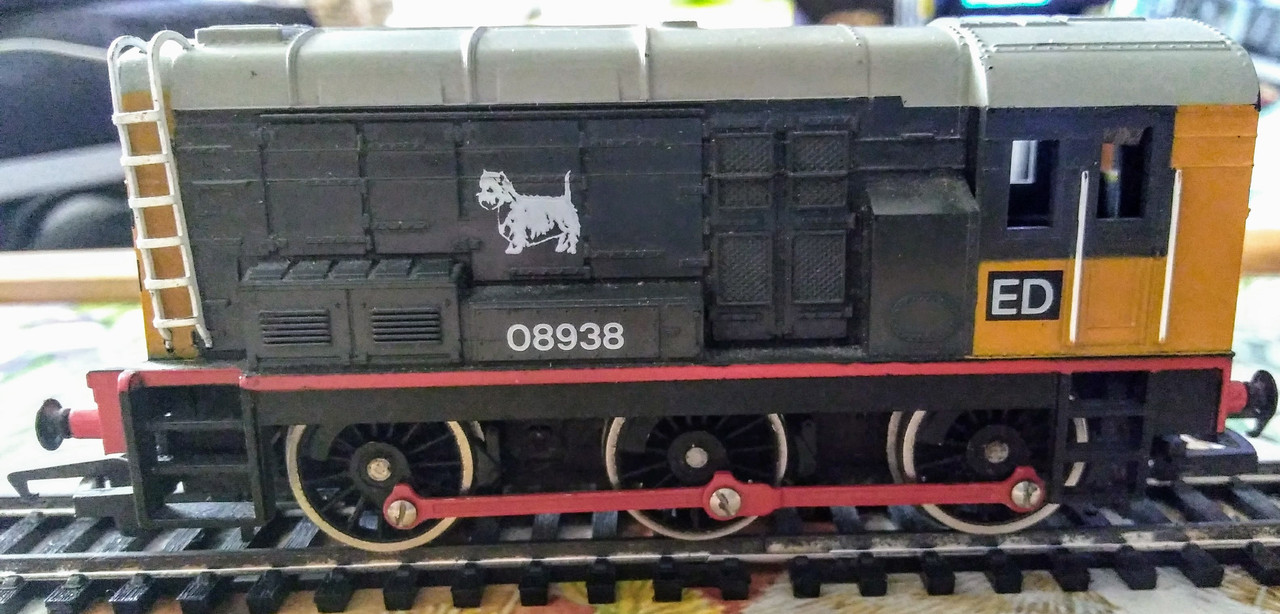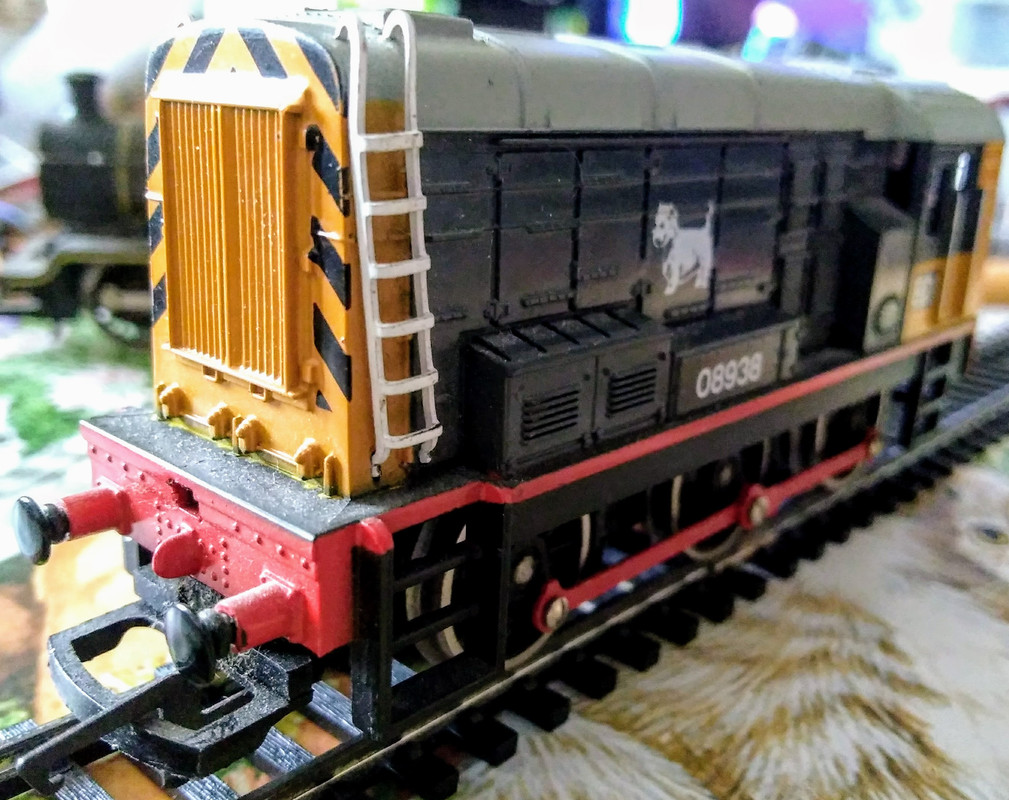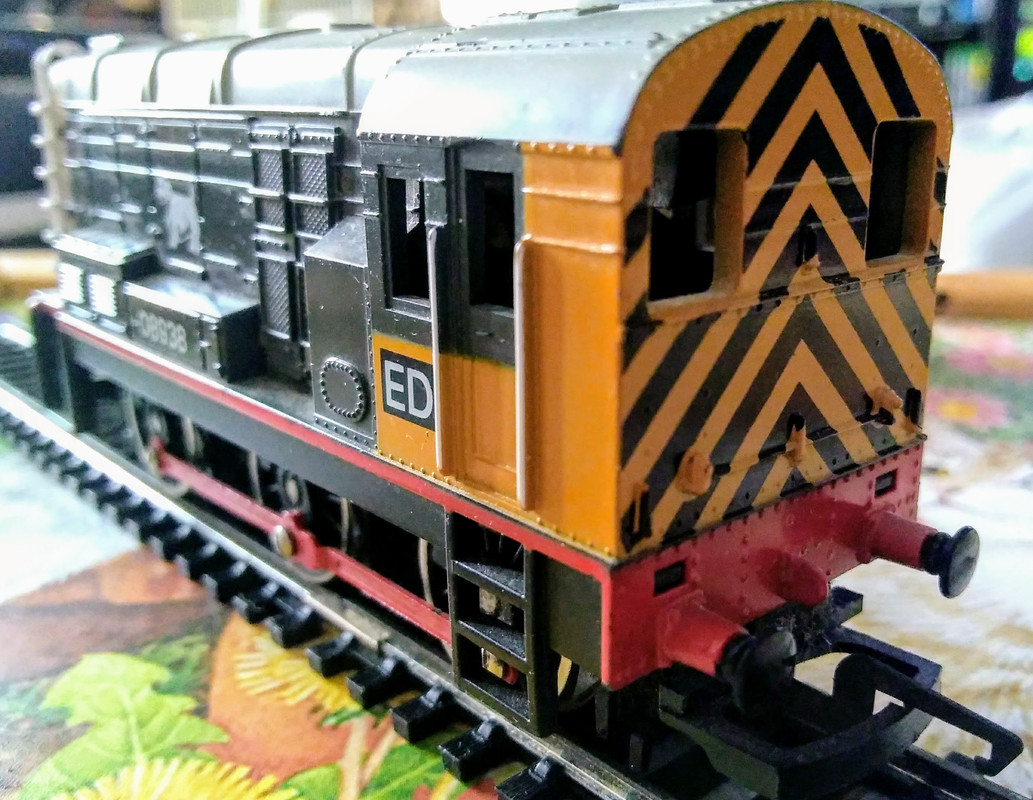 Next up a couple more new liveried versions of my favourite little pug class;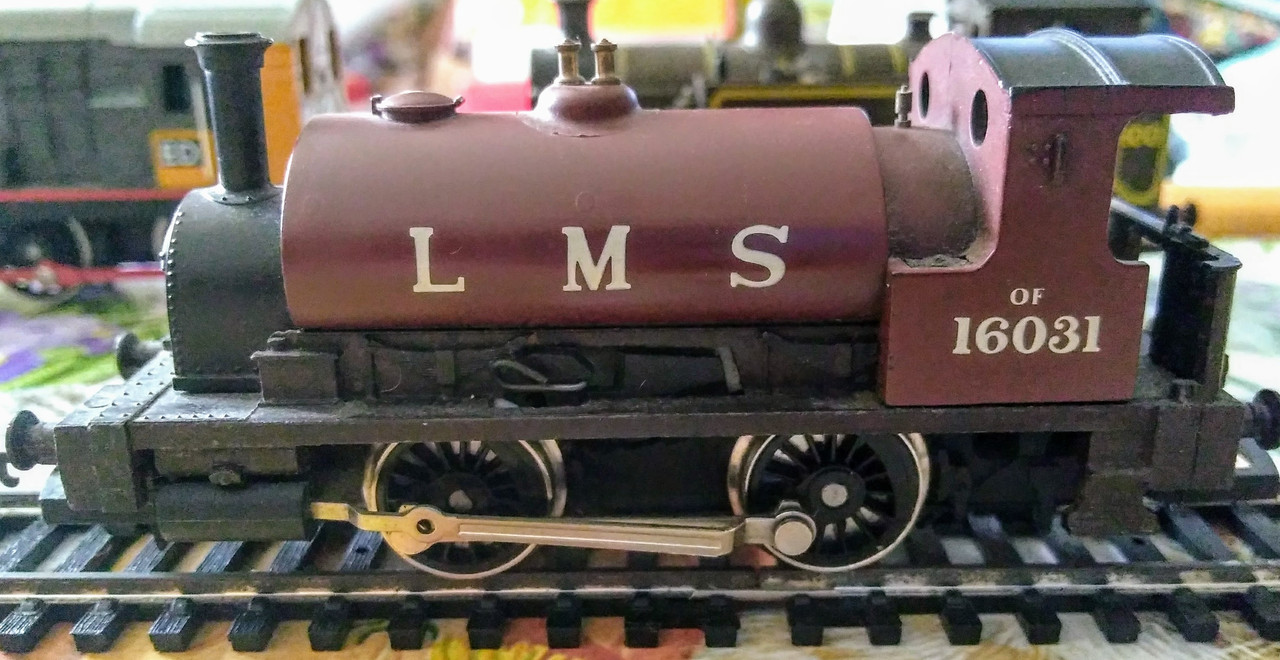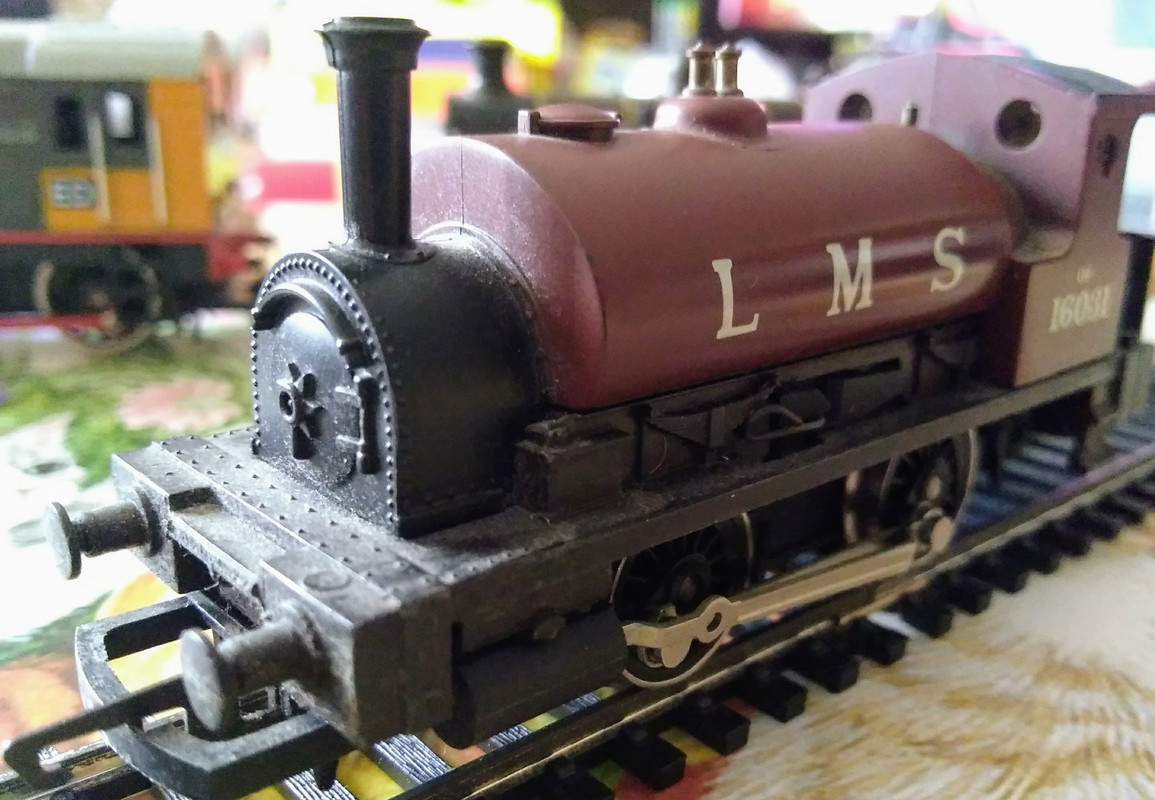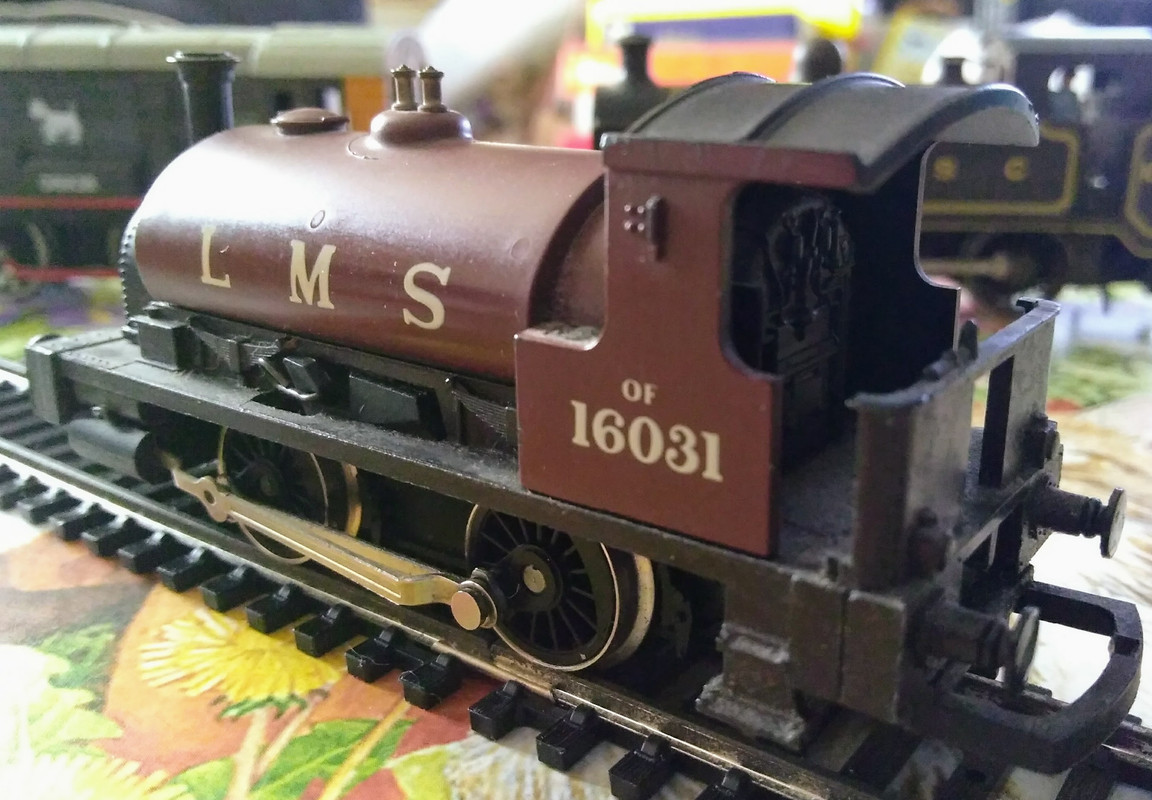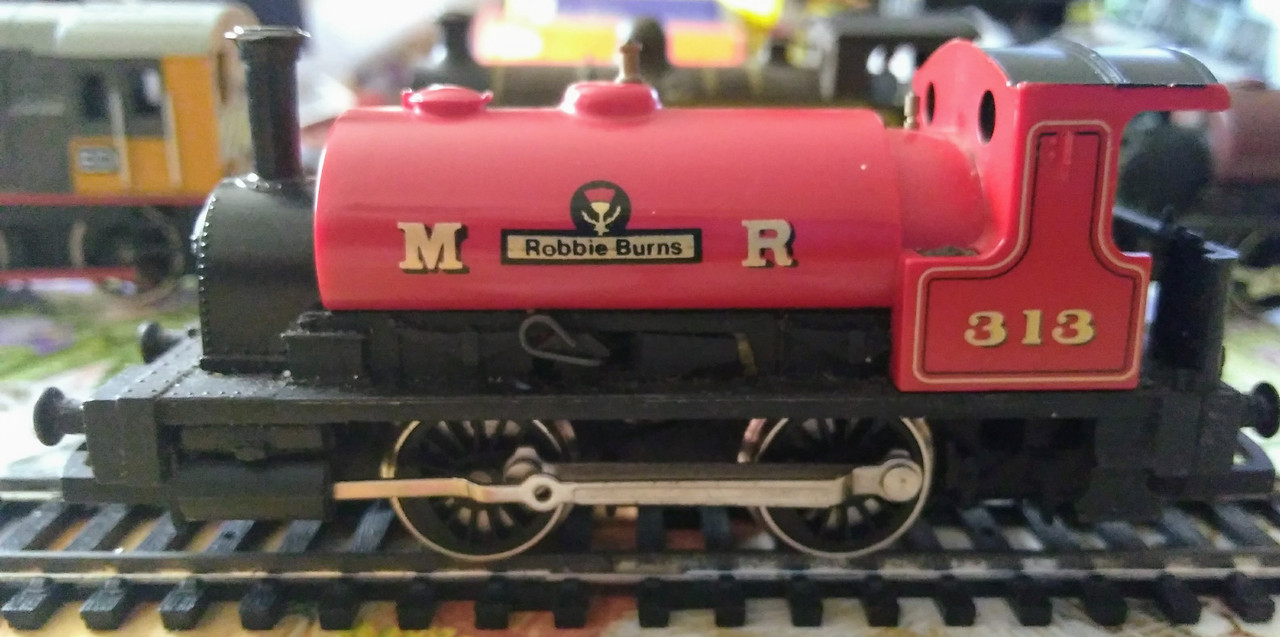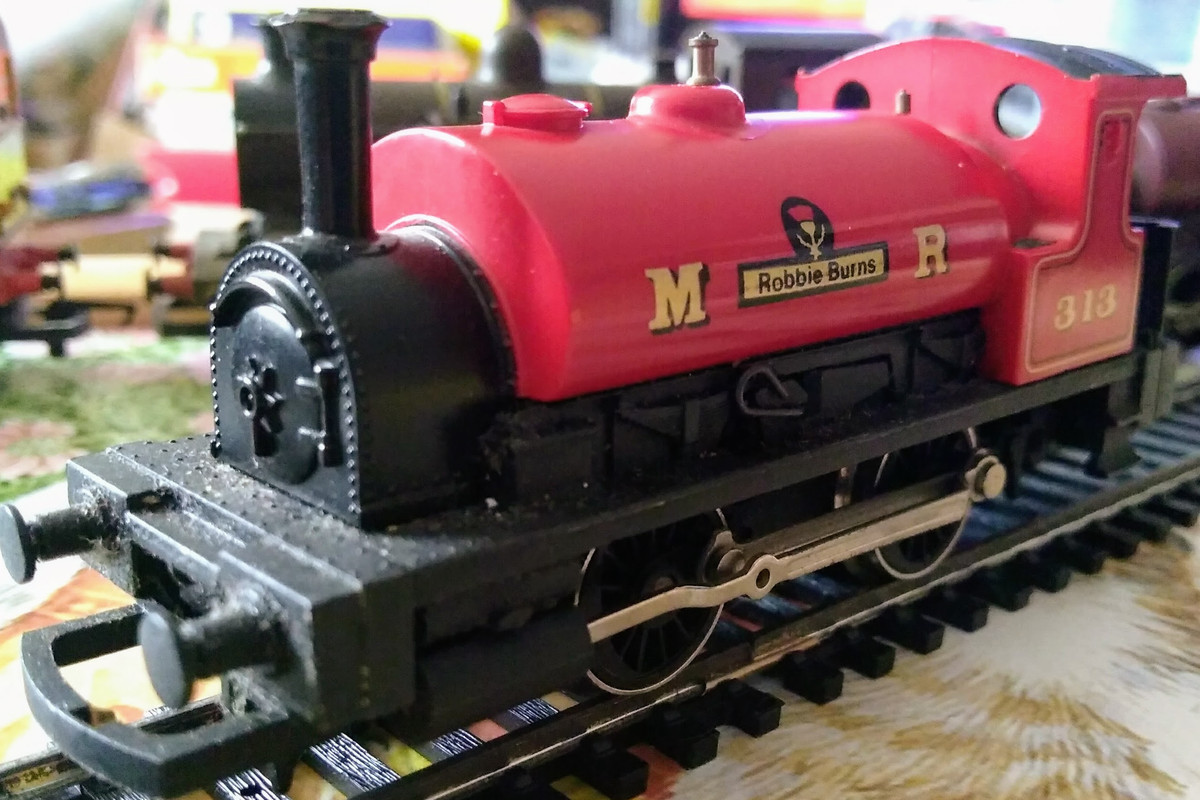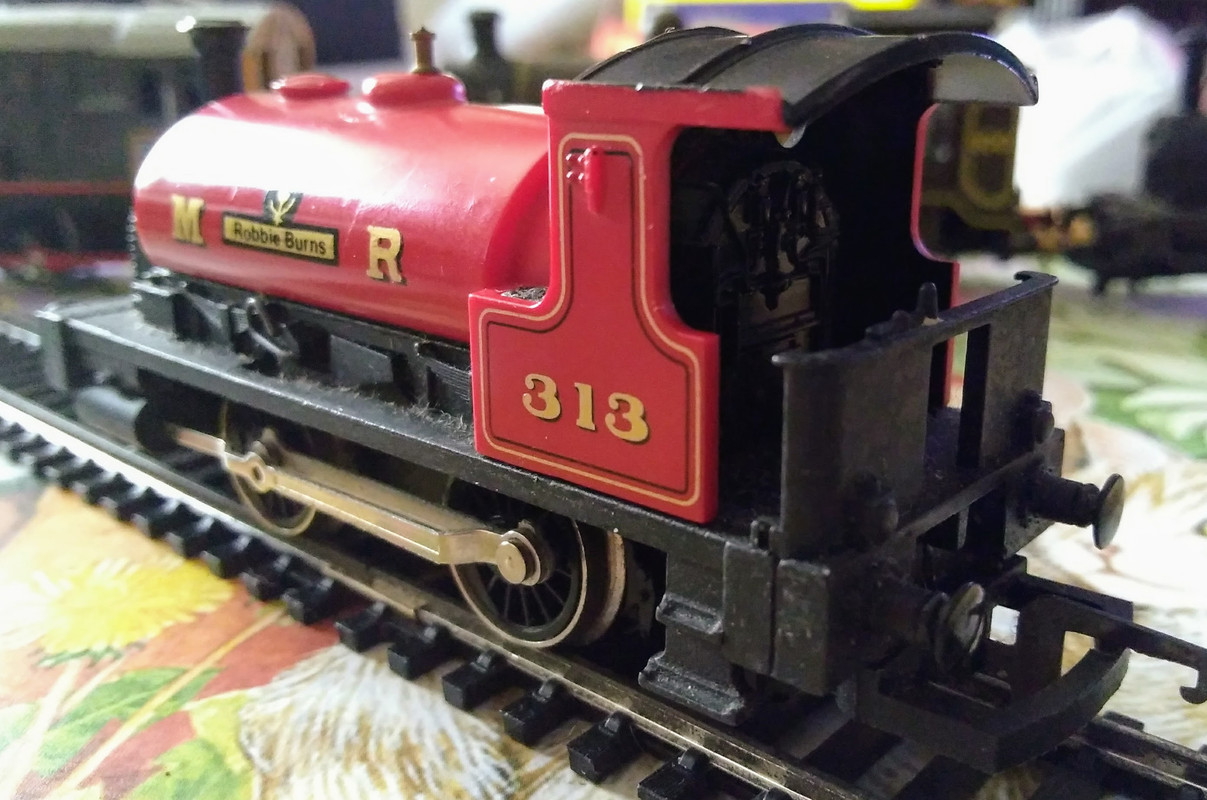 Now for something truly cool, a large pacific type loco, the Duchess of Atholl this one even has a train crew fitted!!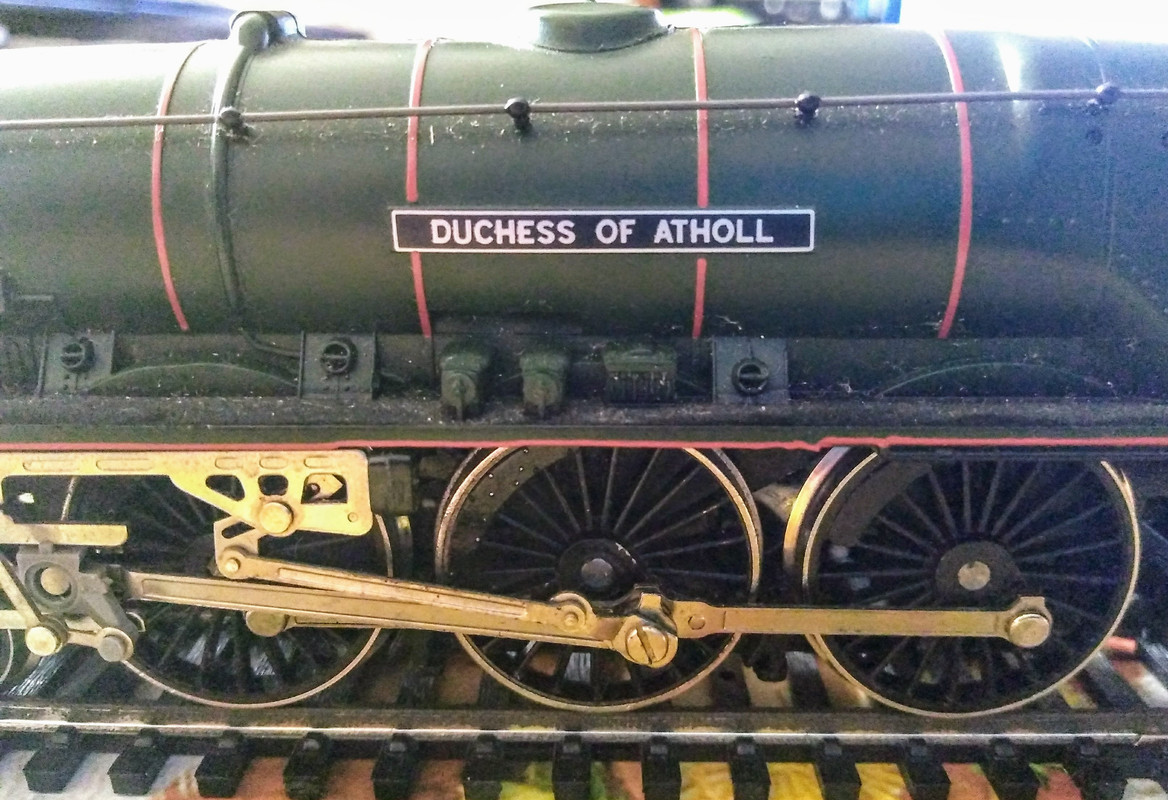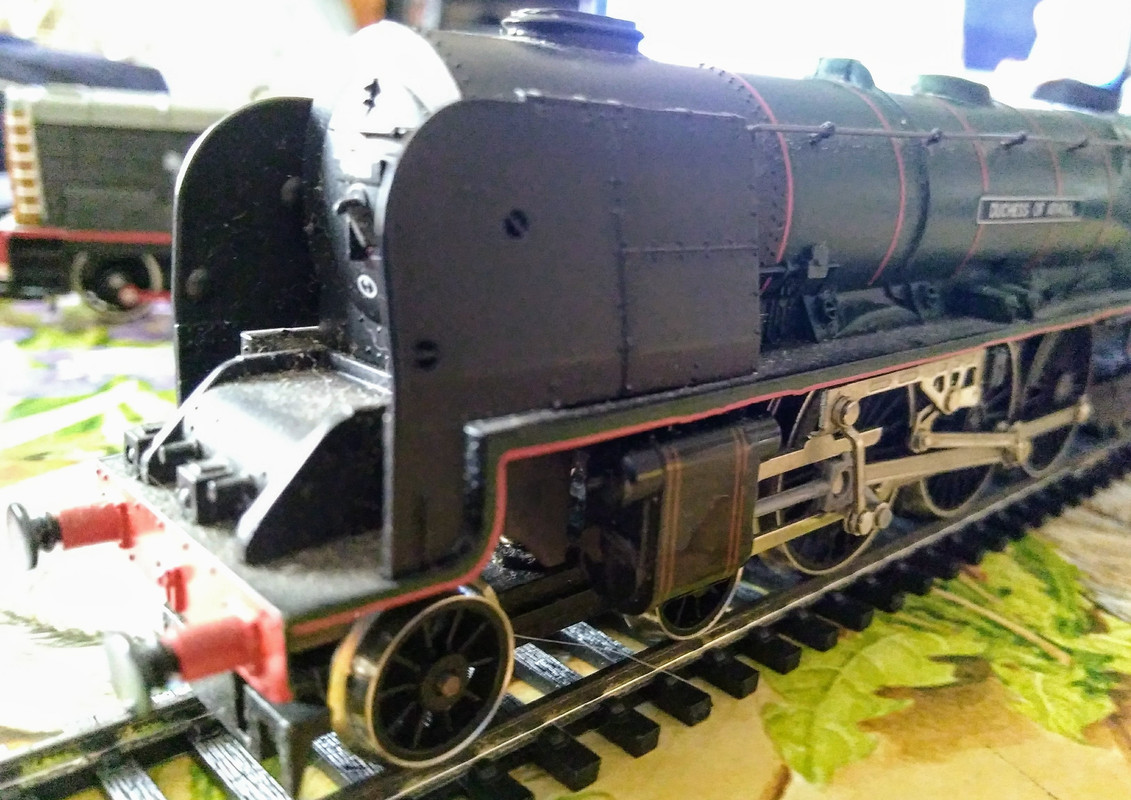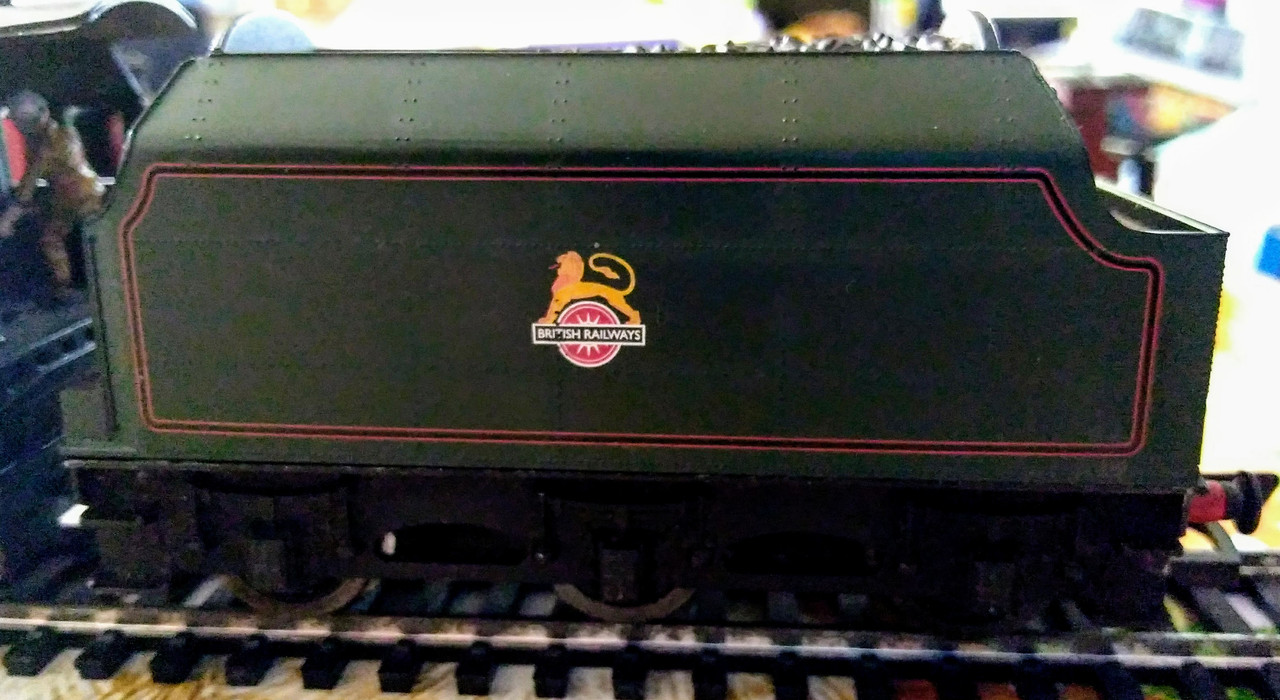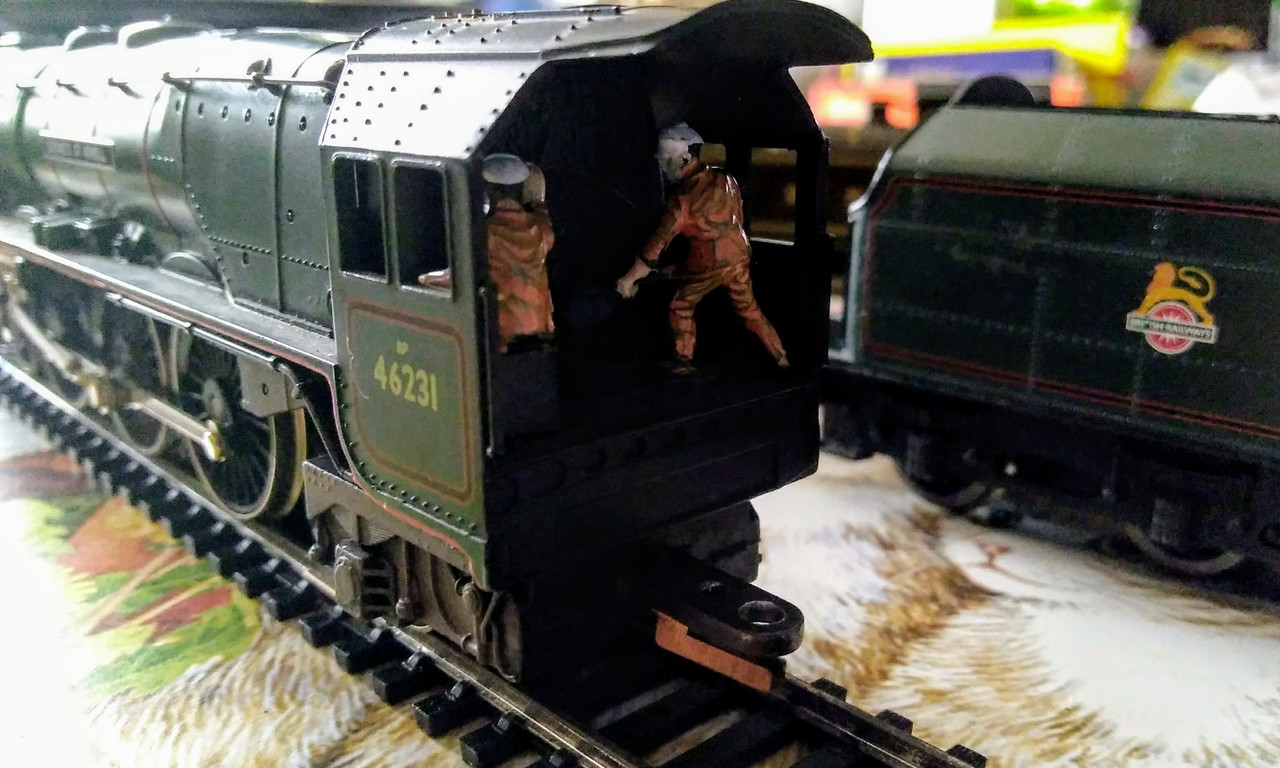 ---
RE: Adding to my Hornby 00 Collection... - Super - 04-19-2018

Those are some great details.

You have got it bad Nigels
---