---
Discolouration of Blue Plastic - chrisjo - 11-22-2020

Following on from the discussion in the Mister No's Plarail Pics & Vids thread, starting about here, this picture shows another example very clearly. The seller specifically says that the discoloured bits had been in the sun for a long time.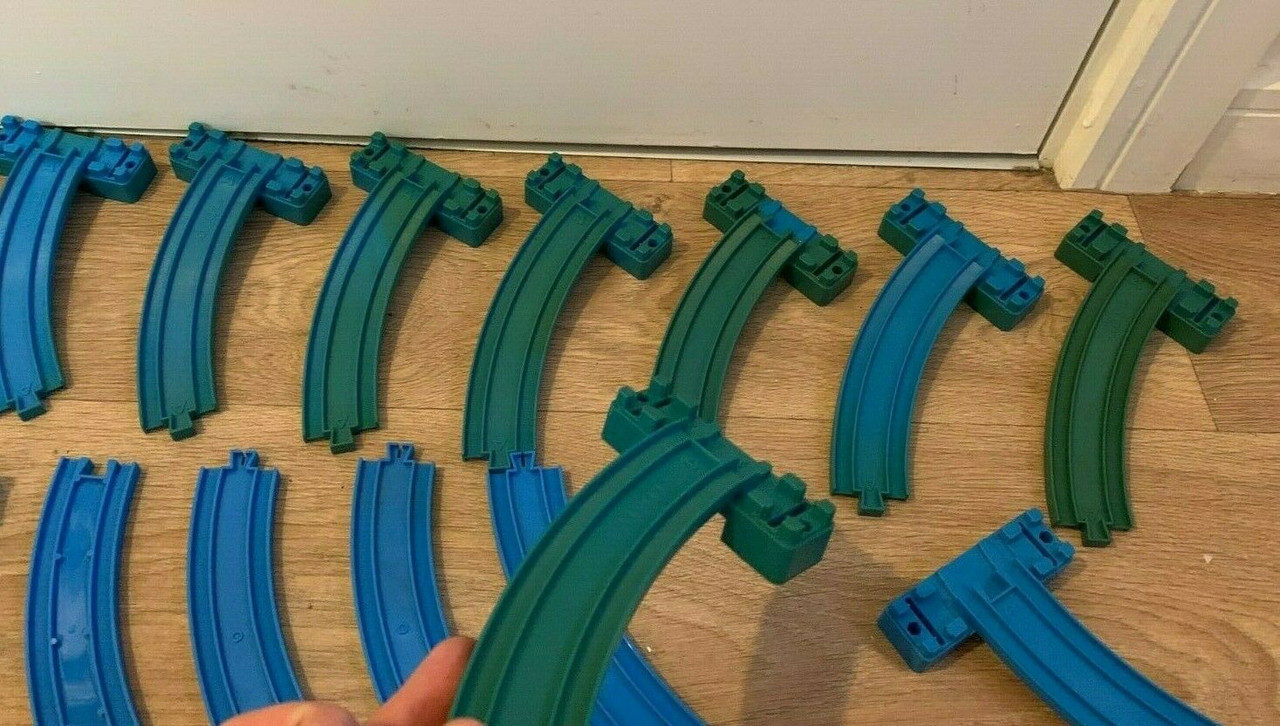 ---
RE: Discolouration of Blue Plastic - Super - 11-22-2020

Yes, the sloped curves are notorious for having sun discoloration. I would assume its because of the plastic formula used back then. Now I am curious if the newer ones have a better plastic with some UV protection.


---
RE: Discolouration of Blue Plastic - DuckGWR - 11-22-2020

Whatever harder plastic mix Tomy was using must have had higher then usual Bromine in it, which is a flame retardant but also causes plastic to yellow like this from heat or light exposure. Famously, particularly early Super Nintendo Entertainment Systems had a very poor plastic mix and the heat of the console running normally would cook them from the inside out, and the plastic would yellow and turn brittle. My dad's Super Nintendo purchased early on was kept in an entertainment center for its entire life and was yellow within a decade.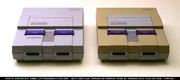 Edwards, Gordons, and Thomases from the late 90s and early 2000s often have the same issue. The plastic also gets very brittle. The road T-switches (and I assume 4-way intersections, although I've never owned any) also use this harder plastic mix and turn yellow and crack very easily. The softer plastic used on the normal rails must have been a better mix.

Apparently this also effects vintage Lego, and certain colors can yellow and turn brittle and crack when assembling them, even when yellowing is not visible. Blue in particular is one of the worst colors for this to happen to.

Years and years ago vintage computer collectors developed a method for restoring the original color to tanned computer cases that were originally grey or white called Retrobrite, and other methods have been adapted since, including ones that work on colored plastic. I have been hoarding junk yellowed 2000s Gordon shells to try these methods on (particularly I want to try the ones that supposedly work better on colored plastics) and if I find one that works I will use it on a nice condition but yellowed shell to have a nice condition Powerful Gordon with the original shell - by the mid 2000s when they had switched plastic mixes Gordon's wheel arch lining had been changed slightly so a later shell is not technically a correct replacement.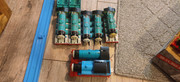 All of these shells are cracked in some way except the far right, which is the "final" one I want to end up restoring after perfecting a method. Edward is a late 90s painted face just to show it is not an early 2000s or Gordon exclusive thing. Thomas for color comparison.

Some people say that Retrobrite is not a permanent process, which seems to be true, and that it can make the plastic more brittle.


---
RE: Discolouration of Blue Plastic - AdamdBoyd - 11-22-2020

I too have a stack of brittle damaged gordons that I just let my toddlers play with they are simply held together with that much superglue there is probably more glue in than plastic!


---