I was just sorting through my Thomas collection I have that include Annie and Clarabel.
I noticed I had 2 different versions of the 1992 release Thomas.
One with only 4 wheels.
and one with 6 wheels.
Both have the frame as 1992 and front wheel holder says 1992.
I hope you can see that in the pictures.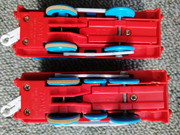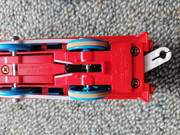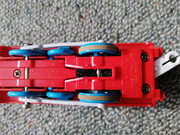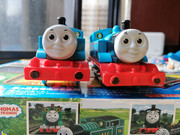 Does anyone else have this?
Also I then looked up Muddy's video on different Thomas Faces and he said that the 6 wheels didn't come out till 1998.
On the last picture the 4 wheel version is on the left and the 6 wheel on the right. They have different eyes.
Does this mean 1992 has two different variations?