(10-01-2022, 08:49 PM)

Plarail Man UK Wrote: @Mister No

So you guys in Japan are only just about to get AEG on TV?
The TV show All Engines Go starts airing in Japan this winter. The first AEG film will be broadcast next spring. And yes, they are ready for AEG; they are very thorough: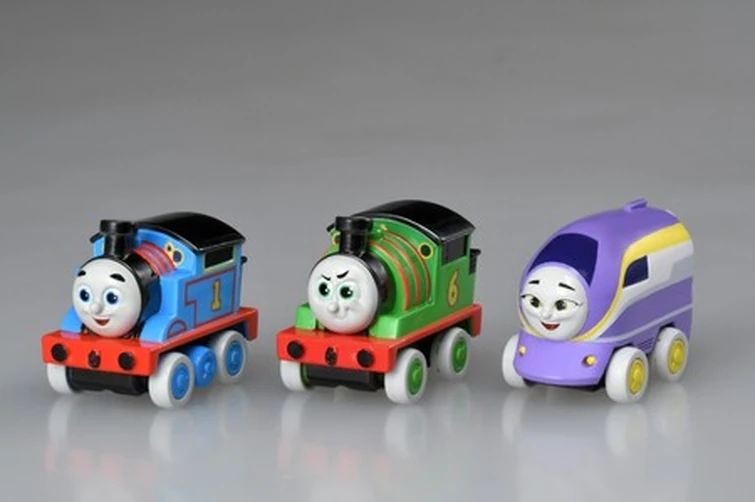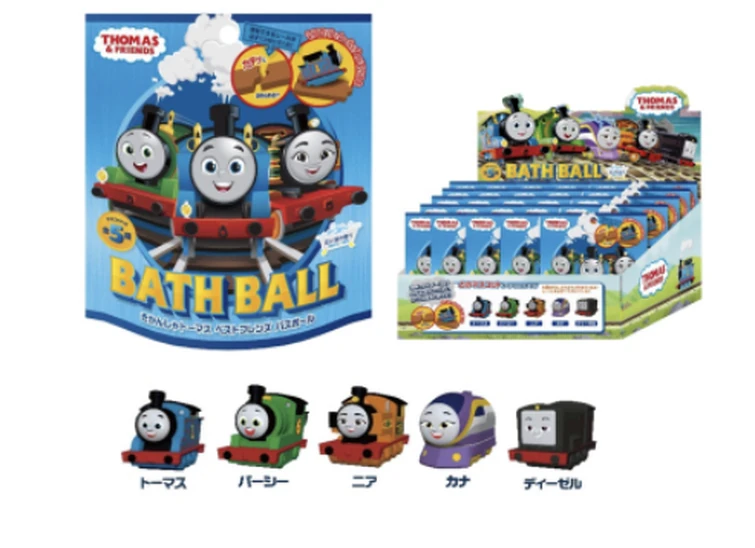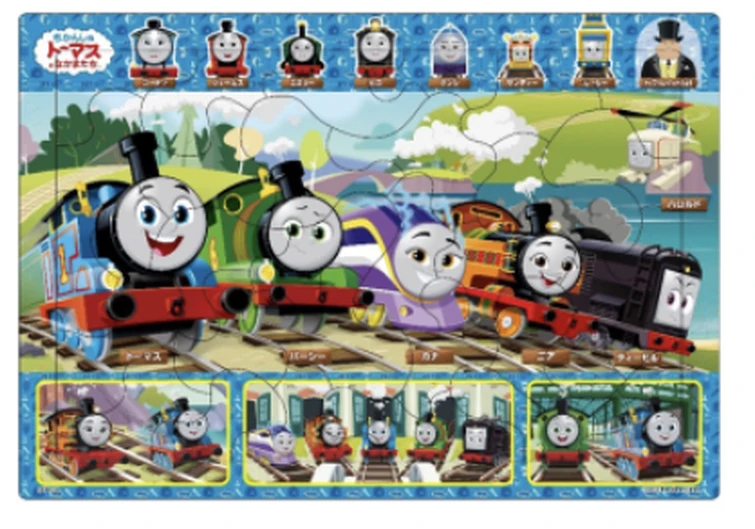 * * * * *
Some additional information
From Takara Tomy (machine translation)
Quote:A new series from Plarail Thomas! Its name is "GOGO Thomas"! Let's enjoy fun action!



"GOGO Thomas Percy Diesel Kana's Friend Set" - - Scheduled to be released in late December 2022




Vehicle sets for Percy, Kana, and Diesel are now available! You can also run 3 cars by connecting to the powered engine Percy! The powered chassis can be replaced with Kana or Diesel!




* The somersault loop, mountain, and Kururin corner in the Loop set cannot be played with existing Plarail vehicles.
Takara Tomy Press Release 30 September 2022 @ Asahi Shimbun
(machine translation):
Quote:"GOGO Thomas Round Somersault! Wakuwaku Playland" is an all-in-one product that includes a new-looking GOGO Thomas vehicle that is a feature of the new series, rails, and a scene. The movement of Thomas, who moves energetically in the TV animation, is expressed with a thrilling "somersault". This dynamic action called "somersault" will be the first Plarail*. In addition, the attached GOGO Kururin Corner parts are rail parts that can turn an engine on a single track; the engine changes direction. By using this part, it is possible to make a layout that goes back and forth on a single line. 



The "GOGO Somersault Loop" and "GOGO Kururin Corner" parts are exclusive parts for the "GOGO Thomas" series. They cannot be used with regular Plarails.





In addition, as a new product in the "GOGO Thomas" series, "GOGO Thomas Percy Diesel Kana's Friend Set" (Suggested retail price: 4,400 yen / tax included) is a set with a new character "Kana" born in Japan. In addition, we will also release the "GOGO Thomas Outing 3D Map" (suggested retail price: 7,150 yen / tax included), which is a set of GOGO Thomas vehicles, rails, and scenery that can be opened and played immediately.





The new TV anime series features unprecedented comical and acrobatic movements, an up-tempo storyline, and fun songs.





Starting with this product, Takara Tomy will gradually develop new-looking "GOGO Thomas" series products

in addition to the existing Plarail Thomas product development.
* * * * *
And no, Plarail Man UK, I'm not from Japan. 😊