Super's Mod's, Customs & Layout
Here you will find what Super & his Grandson have been working on. New & interesting items added to our large layout & what some future plans we have our sites on, no matter how far fetched they seem to us.

We would really like your feedback, comments and suggestions. In fact we encourage it.

Please enjoy
---
These pictures were Posted on the previous site but only lasted a day before the Forum was shut down. We have added more interesting items since those pictured here but I thought we would show what was added to our layout over the Holidays first.
Any comments or questions are welcomed.
First up is this Santa Fe Yard, Control Tower. We really like this and have the needed parts to update the 12volt control room light with a 9volt LED.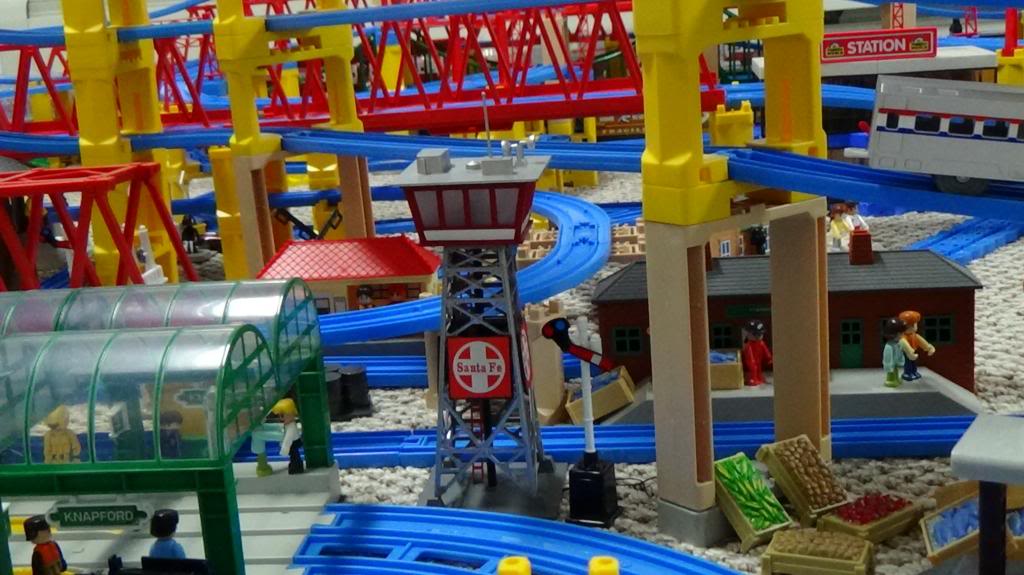 Next we have added a nice Switch House with a Pepsi Vending Machine for the railroad workers on those hot summer days. I use Rubber Cement to glue down the Tomica Town People so they don't fall over. I like the Rubber Cement because its not permanent and the glue just rolls off if I want to move the people.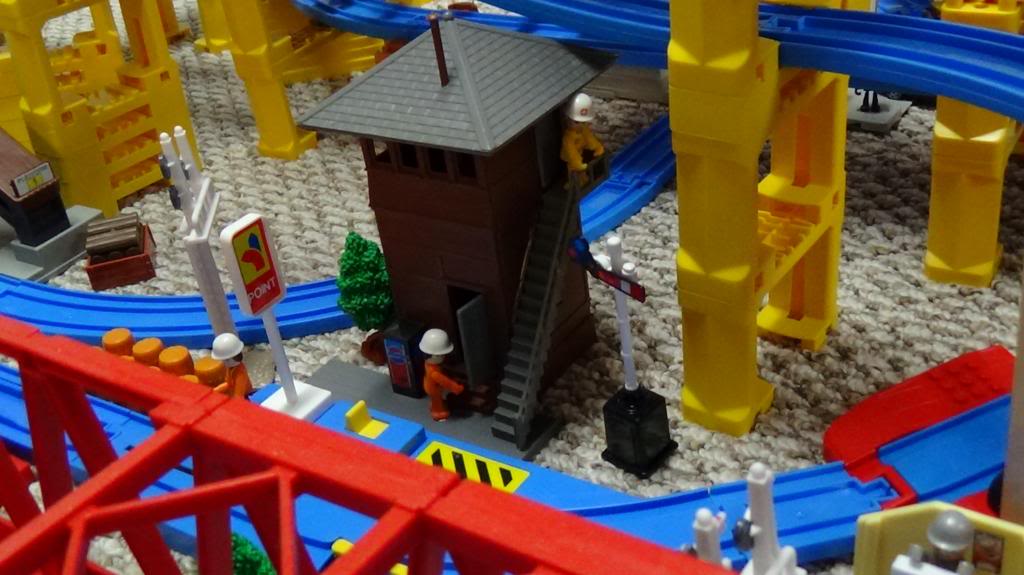 Here we have the Bedford Water Tower. Like the Santa Fe Yard Tower we have the parts to replace the dull blinking top light with a flashing 9volt red LED.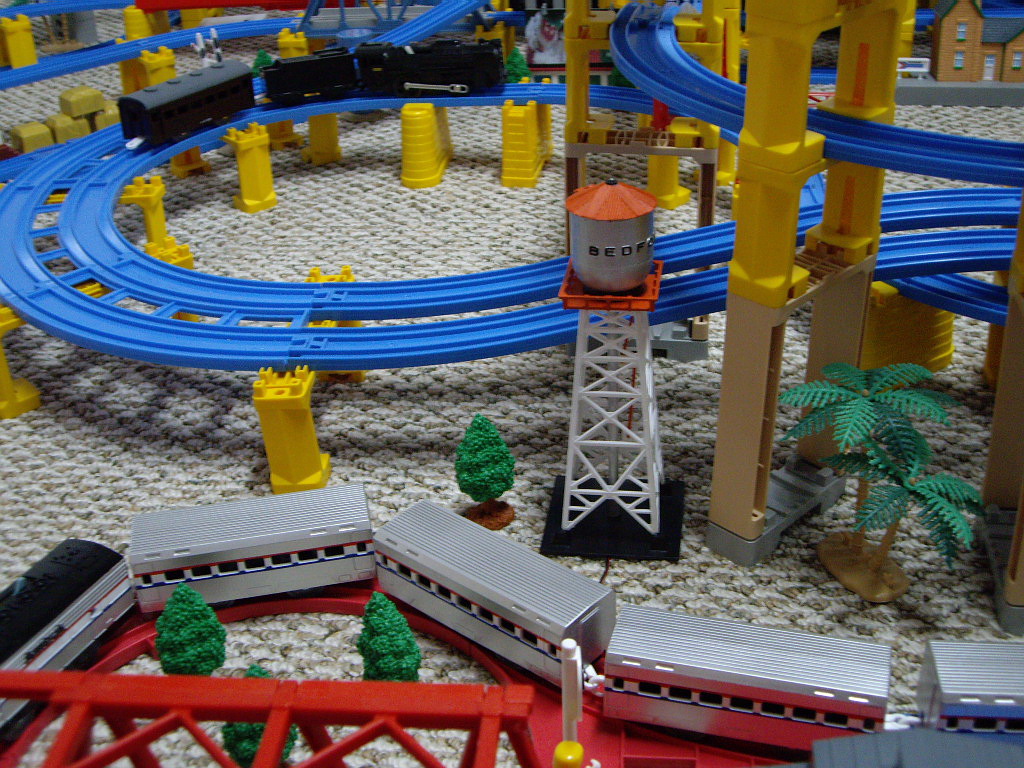 We had to add a Station Fast Food Restaurant so all the village people and workers have a healthy place to eat. We may get some Name brand Decals to add and make it a Burger King, MacDonalds or KFC maybe.
And lastly we added this 4 track Train Yard that we like to park some of our idle engines. 2 Station platforms work perfectly with these yard pieces.