(EDIT: Just now noticed I didn't post in the "Modification Gallery" area. How would I move this post there?)
I like the new Trackmaster track system. Really, I do. It's sturdy, it doesn't fall apart when you pick it up, it's a realistic (or at least more-true) color and appearance to that seen in the show and in real life... for the most part, it's good.
But those points... there's nothing wrong with the points themselves, or how they function, but the switch levers are what bugs me. They stick out so far, they make it impossible to have two tracks side-by-side and any points facing out and away. That silly lump of silver plastic always gets in the way. I get that it's meant for children, who might have trouble switching tracks in the same way as the previous lines, meant for smaller hands, not meant to be totally realistic, etc ... but for my purposes, they had to go.
So I cut off the little nobby switch things.
The tracks work now as I want them to, which is super.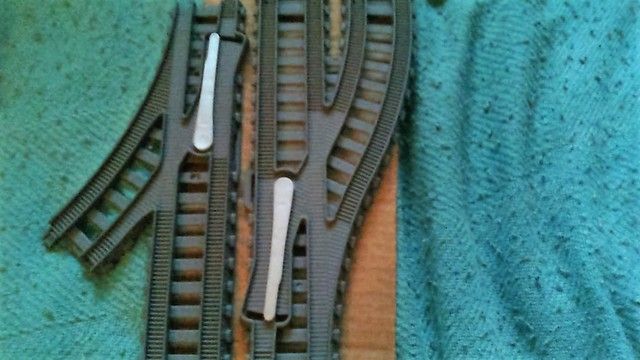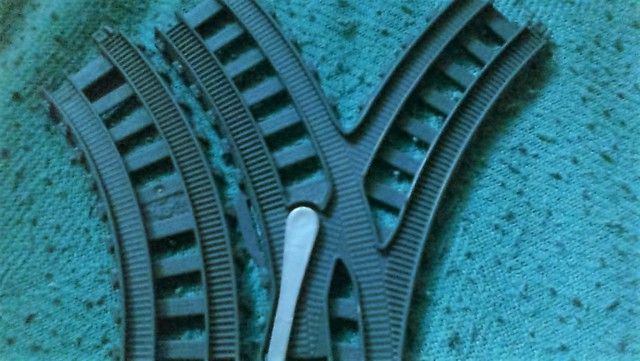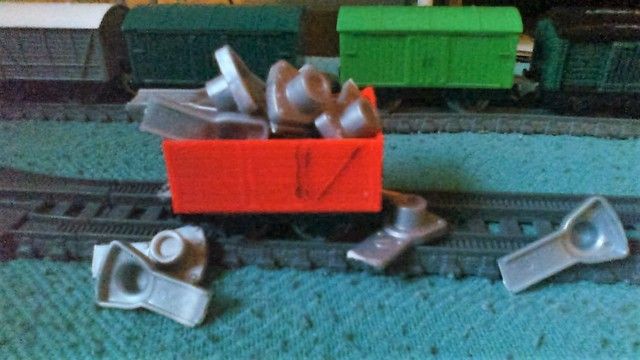 ...so many many nobby switch things....
...And, I bet with a little brown paint for the sleepers, they'll look even better
Has anyone else taken it upon themselves to modify any of the new 'Revolution' Trackmaster track?