Hey all! I decided to finally get some shots of my collection (Which can all fit in one drawer and a crate, most of my TOMY Trains and Track are on loan to my friend) Here are some pictures of my James collection!
(I do have Take-Along James, but i can't find him at this very moment)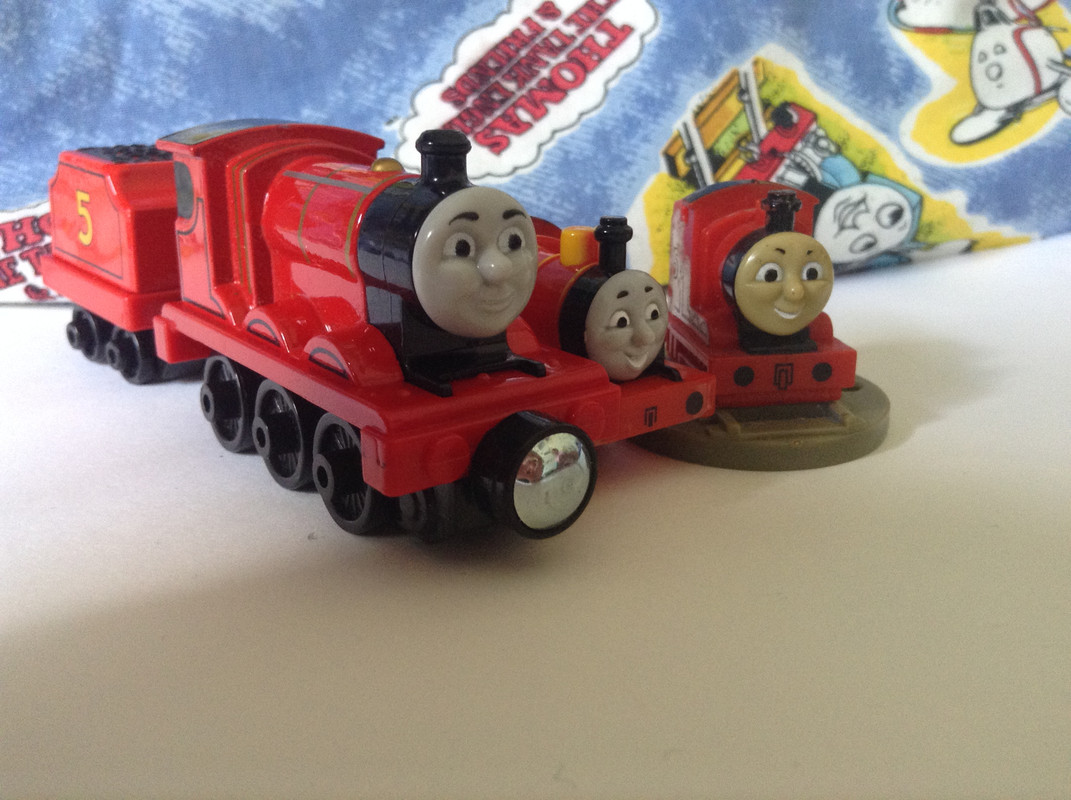 Three James' just chillin' out. late Take n' Play, Capsule Plarail, and some other James.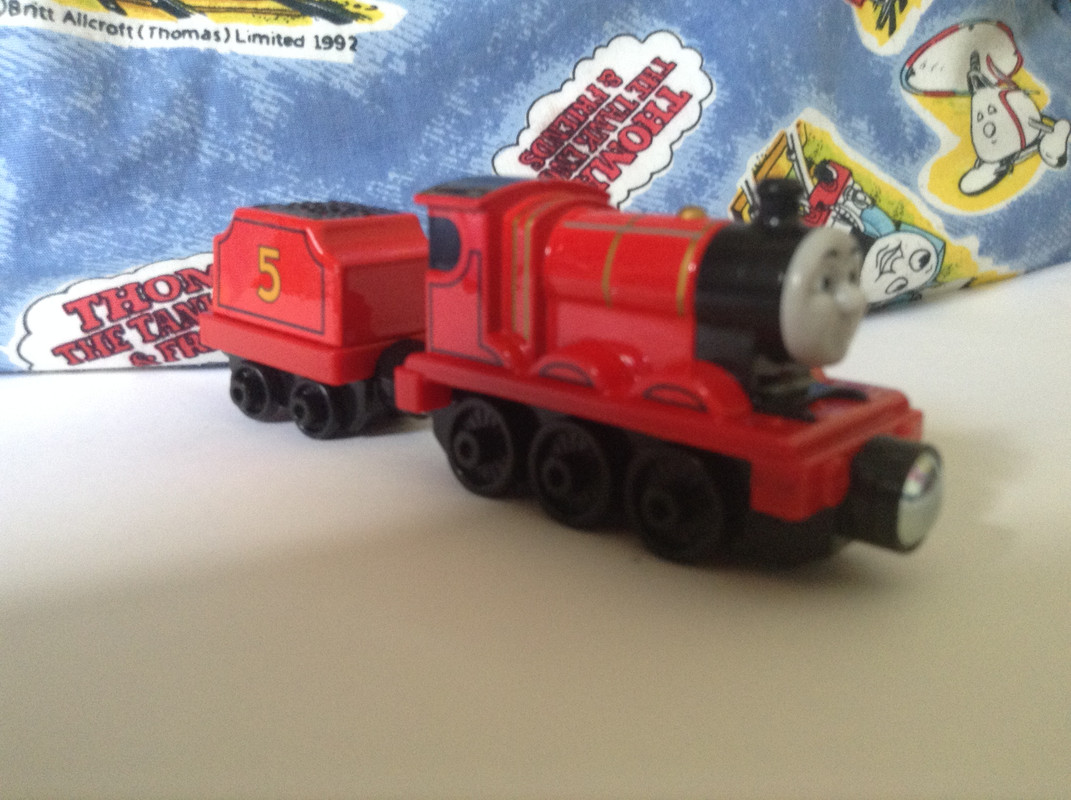 Close up of the late Take n' Play James. My teacher got me this for Secret Santa because he saw that i loved trains. Pretty cool.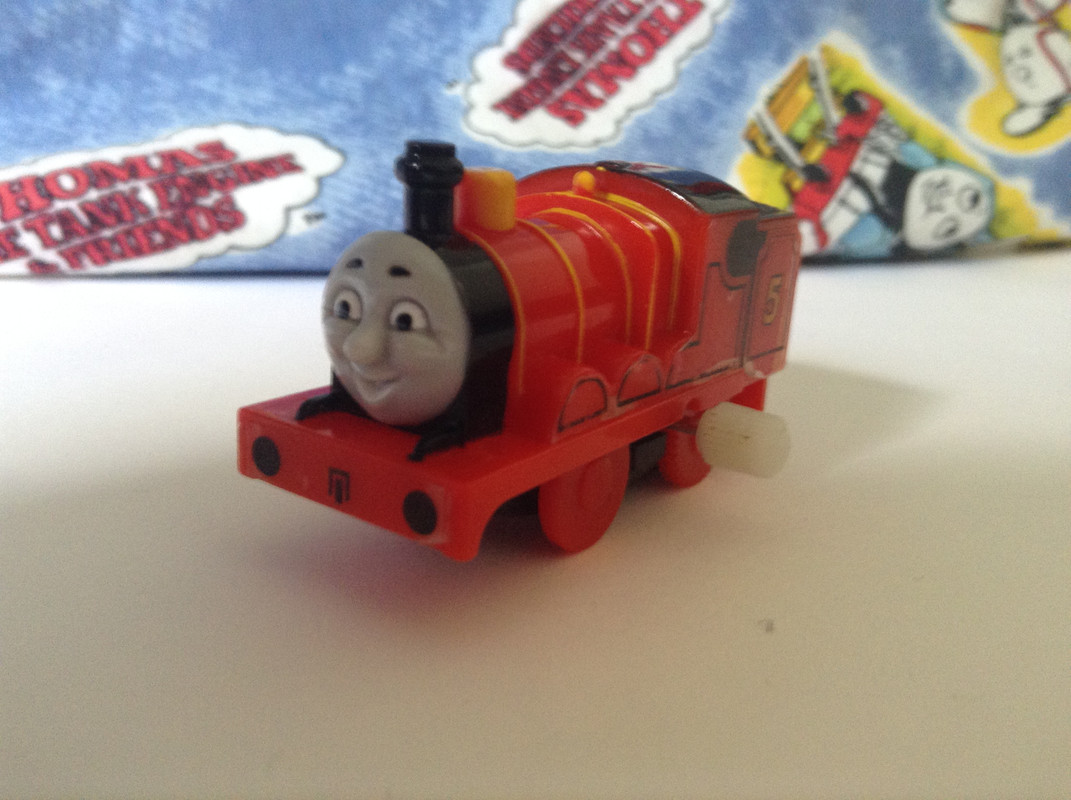 Close Up of Capsule Plarail James (W/ Red Wheels) One of my favorite James', and the result of a splurge i had at a Wet n' Wild Gatcha machine in Oz way back in 2014. I only got an Oil Tanker, Clarabel, some track, and James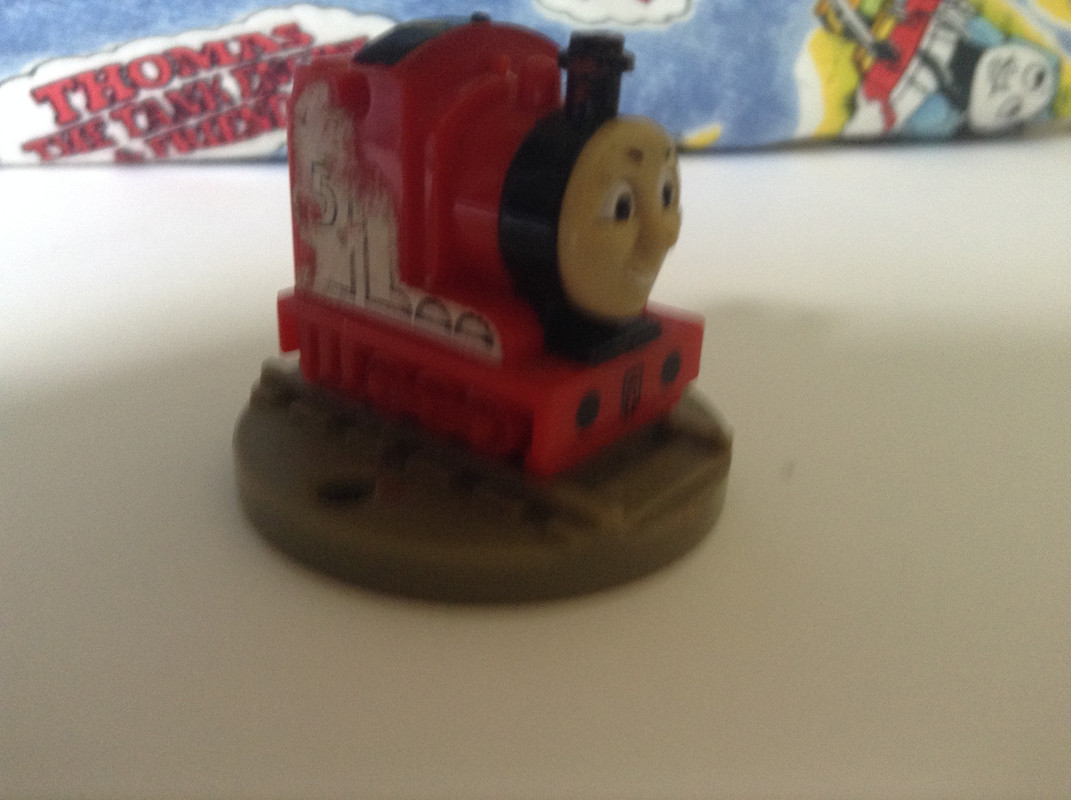 A mysterious James that was always perched on my kitchen window overlooking my sink. Tons of water damage on the sides, and few printing remains. The bottom reads "Gullane (Thomas) Limited 2002" and it's a TOMY brand, made in china. If anyone could identify this James, i'd be really thankful.