I was able to get some more McDonald Plarail trains on ebay. Based on the marking on the chassis, they were made sometime betwen 2012 -2014. There are so many variations even with one model. It appears Dr. Yellow is the most popular one among the them. I believe there are at least 3 different variations of Dr. Yellow. In case anybody wants to know the differences between a regular Plarail and a McDonald Plarail see photos below.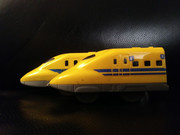 McDonald's version is a bit shorter. Maybe a bit higher. I don't think it will have problems clearing tomy tunnels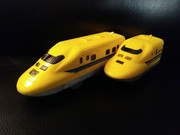 I am stump with this one.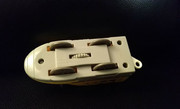 What is the purpose of the gear at the bottom?
And this one.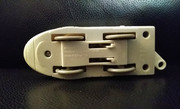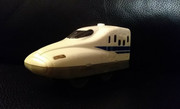 It can't be pull back motor as there are some already that features pull back motor and they don't like this .
If you are still interested in checking out more McDonald Plarail engines, I upload my entire collection.
https://www.flickr.com/photos/183311600@...0575822676
There is at least one more engine out there.