Hi Guys 'n' Gals.
I recently purchased a 'job lot' off eBay containing primarily a bunch of mini's and take and plays, but when it arrived there was also a bunch of other random Thomas items, included was the one below.  This is as you can see quite large (the mini is for scale), but the surprising thing was it had an on/off switch and a battery compartment below.  As it also had traction tyres on the read most wheels the assumption was it was motorised as the battery compartment was AA size.  However when I unscrewed it and opened it up I found it contained 3 x LR44 (button cell) batteries.
It turns out when replaced and turned on the batteries were there to provide sound effects, these are only activated when it is pushed along - hence the traction tyres I guess.  You then get generally a 'puff. puff' sound, randomnly interspersed with speech and whistles.
Anyway the question is any ideas what this is?  I'm just curious and it will probably be destined to go to one of my grand nephews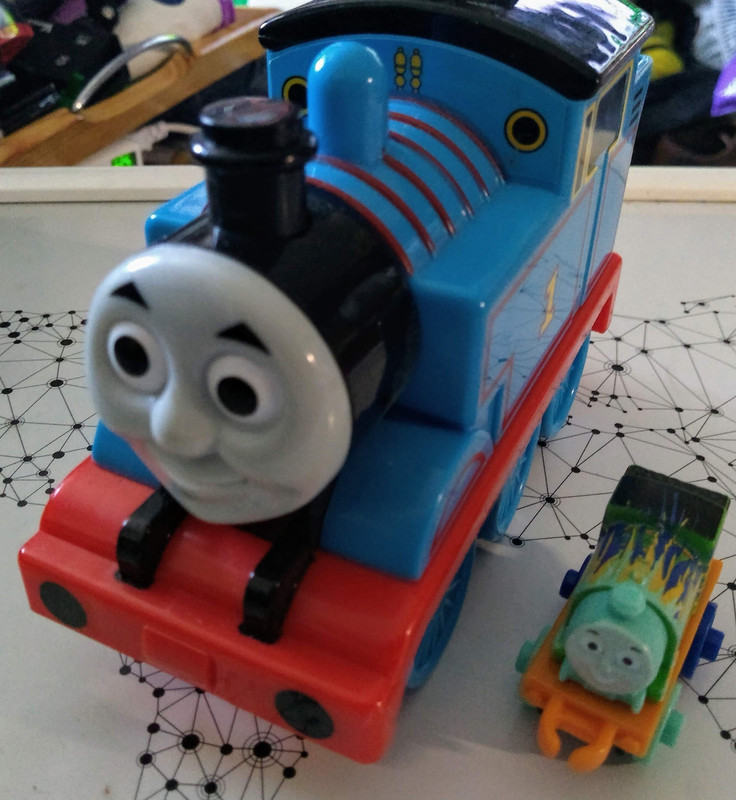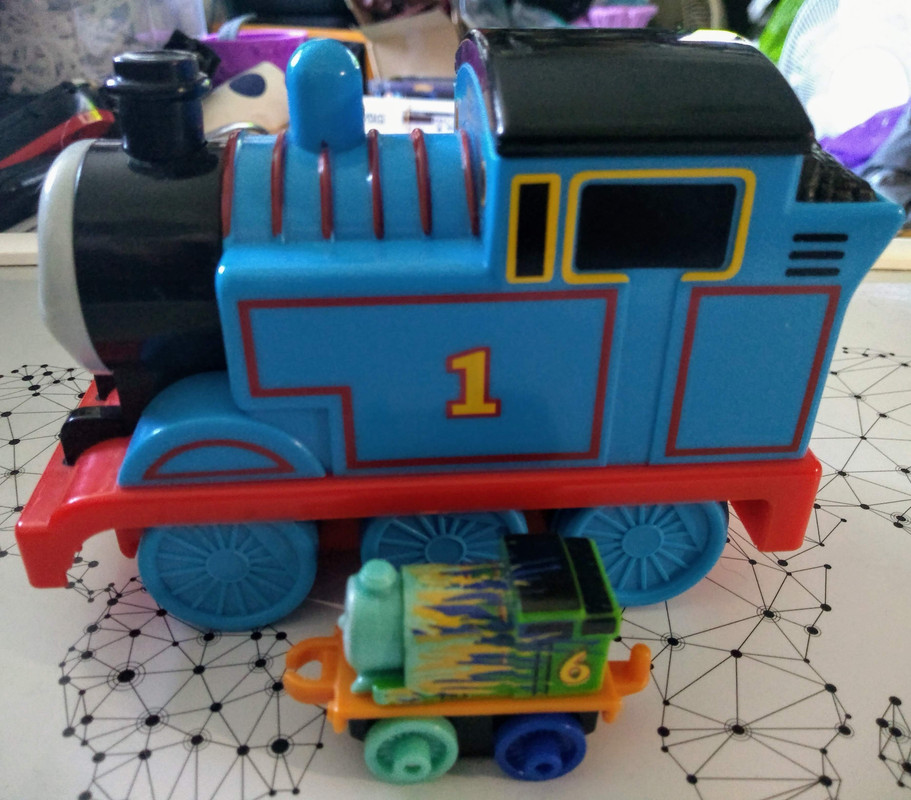 Happily collecting things all my life...