Just took my family to Oigawa Railway's Day out with Thomas event in Japan. My 3 year old son loved it. The atmosphere is amazing, we saw Japanese children cheering Thomas on on the turntable. And we had a fun race with Bertie along the way.
Totally recommend it for little Thomas fans if you're going to Japan during summer/autumn. You can find the event calendar on the
official site
. Even if you can't get the tickets for the Thomas train (a friend in Japan bought the tickets for us), you can still take the regular steam train and visit the Thomas fair to see Thomas, James (on some days), Percy, Hiro, Rusty, Winston, Bertie, etc.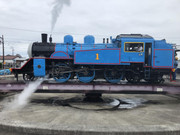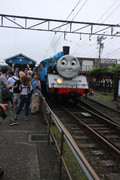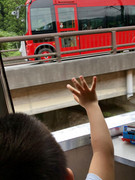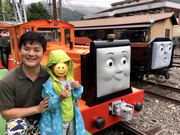 Also during the stay in Japan, we went to Tokyo Disneyland and Tokyo DisneySea. I bought my son a Plarail Monorail set at the Disneyland gift shop. I think it's a Tokyo Disneyland exclusive since I haven't seen it sold anywhere else.