Welp, Aside from my hobbies such as Lua Scripting, Body Building, Train Collecting and Merchandise Collecting, One Hobby I never introduced here was my Mask Collecting Hobby.
So I have this to showcase as something I got and yes it was more than that Shy Guy figure I got....
A Michael Myers mask for Halloween since it's almost just around the corner.
EDIT: I got yet another one from the same guy, I won't use listing photos due to the attic lighting but you'll be able to see them in person once I make unboxings for both of them on YT, Which will be sometime in August.
CGP Warlock Mask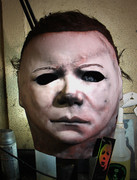 CinemaSecrets Halloween Resurrection Mask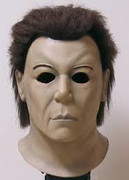 As said earlier, Unboxings and full reviews will be on my Youtube Channel once I get them, These are example photos as the listing was in a glass case in the attic
Also heres a fun game for you guys,
C O M M E N T  B E L O W  W H A T  Y O U R  F A V O R I T E  T H I N G  T O  D O  O N  H A L L O W E E N  I S  !
Hint Hint: Mine is scaring all the little kids and chasing them ( I don't actually do anything XD But its Hilarious LOOL ). Family Tradition.