So I've been getting a little bit obsessed with the old Tomy Train sets and because they come up for sale second hand every now and then in Aus it's not too hard to collect if you are patient.
It's taken many months to get this much but a nice surprise in the last set I picked up I got a nearly mint Tomy Train Guide from the nineties (it just had a fold in the middle I had to press out). If anyone wants a pdf scan let me know.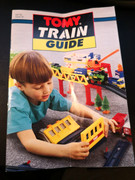 First set:
Tomy Train 1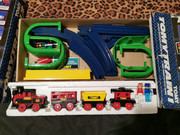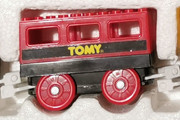 Second set: 
Tomy Train 2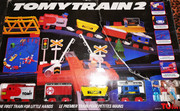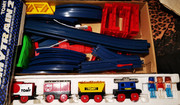 Third set: 
Tomy Train 3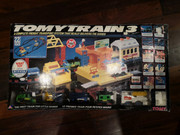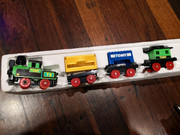 Fourth set: 
Tomy Train 4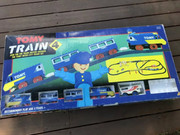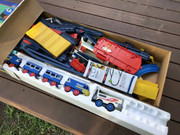 Various other Tomy Train items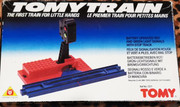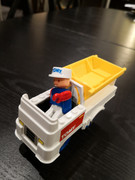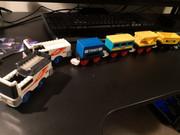 A few Stations including Train & Bus Restaurant with elevator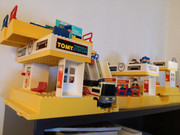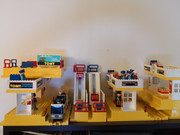 Tomica World Large Set 7421
Minus the bus unfortunately but got a nice Tomica World catalog if anyone wants a scan.
Thinking my next layout is going to be dark blue.