I decided that while new Zealand is in lockdown, I would share some finds and buys from the last few months.
AOF put me onto this item listed on our local auction site. I had been looking for it for several years, so was delighted to be able to grab it for a reasonable price. 
diesel and lady are attached by a string. you pull diesel back, the string winds him back in and they both roll forwards
[font]
[/font]
[font]i got this wind up from a weekend market. the top moves up and down.[/font]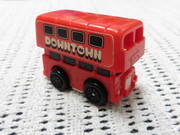 these are also via AOF. they were on the auction as a pick up only not far from where AOF lives. he was kind enough to collect and send them up.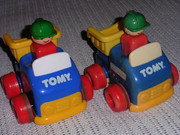 this came from a local charity shop. a bit yellowed, but nice enough to display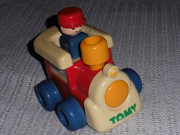 this again came from the auction site. the seller was atrocious and it took almost a month for it to arrive. I had to place a poor feedback to finally get a reply to multiple emails.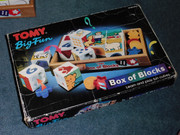 another from the charity shop. yes, I am a sucker for rescuing the battered and broken.