Sorry haven't been on the boards much. Who would have thought being stuck working at home could be so busy? But some light arrived recently with a nice little shipment from across the sea.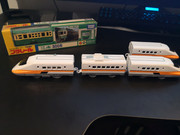 Excited to finally get my hands on the Taiwan high speed train. THSR 700T, It's used condition but pretty clean and has a bonus extra tail car. Also picked up the Enoden 300.
This Tomica taxi is official 2020 Olympics. I grabbed some because I figure we won't be having a 2020 Olympics! Weird.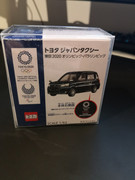 Also I bought another Enoden station - it really should belong to Mr No but he doesn't realise he wants it yet. It will stay at my place in the box until he comes to his senses!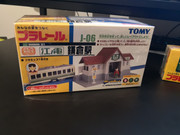 Finally, to stop myself getting cabin fever I've been building these Lego Architecture sets. I think they look really good.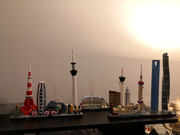 Stay safe everyone!