Found this on offer for £5 on local Facebook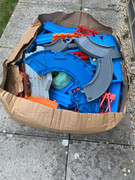 Didn't look like there was much in it, but once sorted and cleaned a lot of goodness was revealed.
Plarail tracks: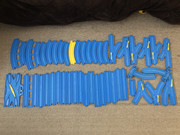 Rail accessories:
And some road system pieces: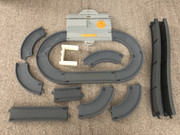 James' tender was missing the battery cover/coal piece, so built him something from our spare 'fake-lego' bricks to serve as a cover for the compartment.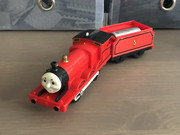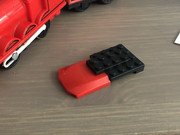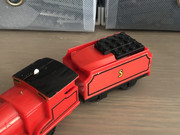 Overall, well happy with all of this for £5.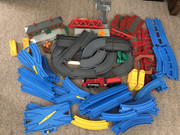 =========================
Some additional pieces were also in the stash, but it's not the system we use or just random incomplete bits. If anyone can tell me what these are I'd be grateful.