More more more! 
 Couple of trains from December and a bigger batch picked up last weekend.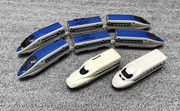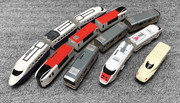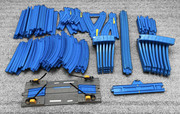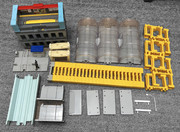 Particularly happy with the new stuff like the underground station, large crossing and the new trains:
500 Series Shinkansen (x2) - one running with headlights, one needs the motor replaced. Already got spares so will fix before the next video
E2 Series Shinkansen Asama "J" set - 10th Anniversary Edition apparently, based on eBay
Ginza Line E1 EMU with headlights
N700 Series Shinkansen - front and rear car only
700 Series Shinkansen - rear car only, lights operated as wheels turn
NEX Narita Express (this will be our third) - sadly spilt battery so needs a lot of clean up, but it's still running!
East i E926 Shinkansen, again just front and rear car
Plus loads of tracks!
I think we need to find a bigger place to build our next large layout. Got a garage that would be perfect for it, but need to wait until it gets warm and dry.