I can't find a thread sharing layout ideas so I will start a new thread to share layout ideas.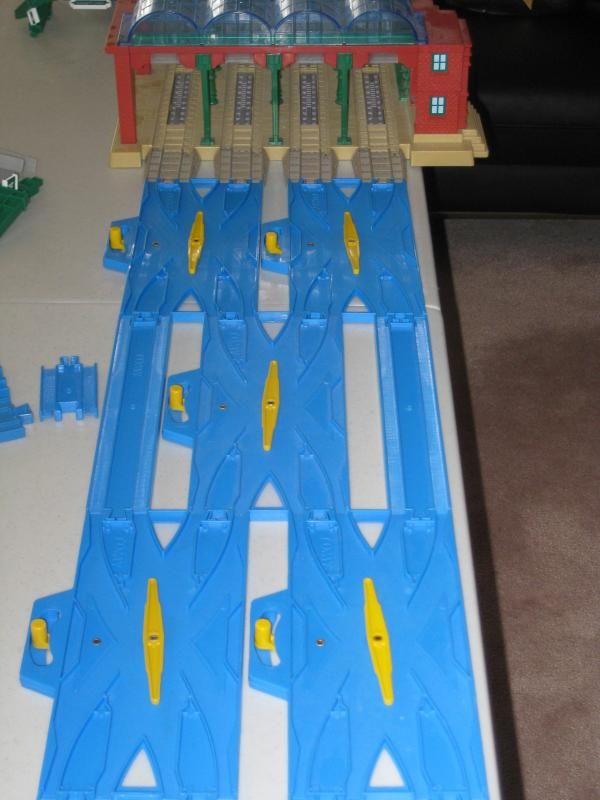 I installed 5 double crossover so that trains from track #1 can switch all the way to track #4. Trackmaster Knapford works the best. I also have Tomy Knapford but it doesn't work as well.
If you happen to have 4 1/6 of the regular trackmaster tracks, you can do something like this. The 1/6 regular trackmaster tracks are extremly rare. I don't know which set comes with them or where to get them.