Hi Friends,
While I'm still finishing my new layout and don't have any Plarail videos to share I thought I would make a post about playing the amazing Japanese train driving game Densha de Go!!
This is the latest version of this commuter train driving game that can be found in the Taito arcades in Japan and I had a chance to try it when I was there last year. I have never driven a real Japanese commuter train so I cannot make judgement on the realism but it seems pretty good to my untrained eye. The graphics are really great and the screens wrap around so you get a nice sense of immersion due to peripheral vision.
As you will see if you can bear to sit through the video of my game play - I'm pretty hopeless! haha  The key to winning is to go as fast as you can without breaking the speed limit and stop precisely at the right part of the platform when you come to the station. I think those passengers were not impressed by my style.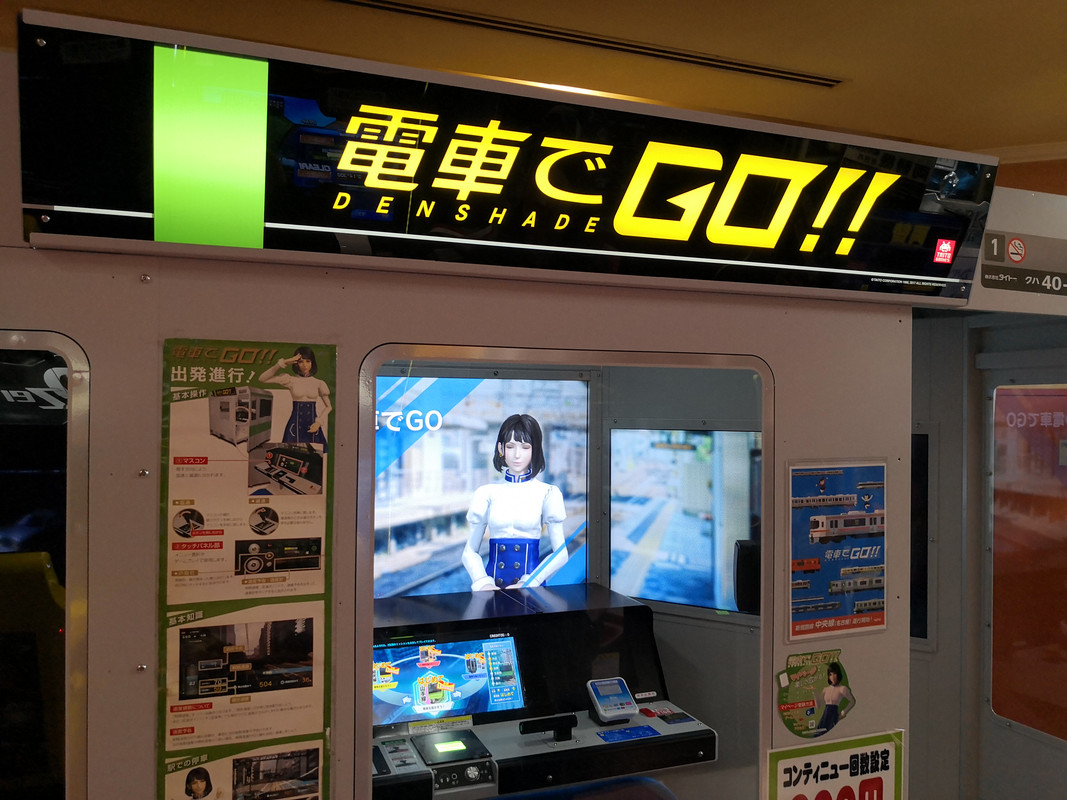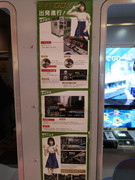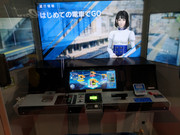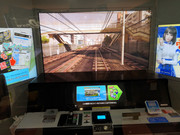 There are plenty of familiar trains here like E231 and E235, 323 and 201.