I picked up these 5 motorised vehicles recently from eBay. I don't see them come up very often and I didn't have any apart from the Shell Tanker so the little Super voice inside my head kept niggling at me until I pulled the trigger.
I don't even know if these are very common models - I'm sure Super has more info. I notice some are diecast but some, like the Thomas Bus are mostly plastic and much lighter.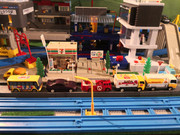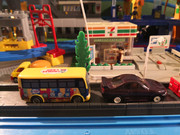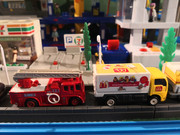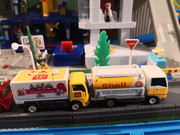 I now have 2 Shell Tankers so I am going to have to find another Shell Service Station! LOL
Also, if the seller reads this - thanks for looking after them. They all run great.