Just found Kevin in a local grocery store!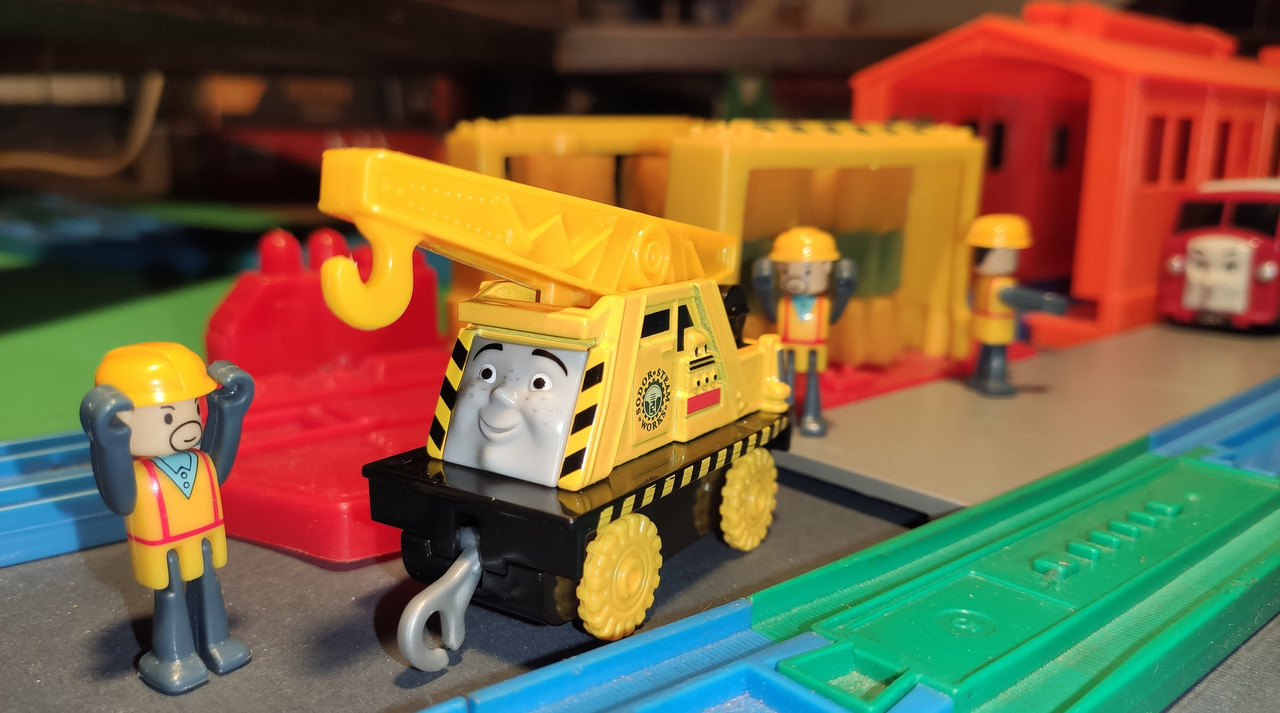 He looks really nice. His body is made out of metal, and his (slightly movable) crane is plastic. He has a hook in the front and a loop on the back, so he can be hauled by an engine on the tracks too...
Seems they didn't produce many vehicles in this
Push Along
line... There are Bertie, Harold, Kevin, Flynn, and Jack & Esther are sold in "Hard at Work 4-Pack" (with Kevin and Thomas) only.