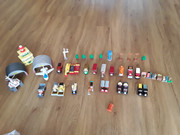 Very excited to add these to my collection. The non motorized road vehicles are by HiT with the exception of buster (both of them) the snow storm vehicles are of course by Fisher price.
Now i have 2 Terences, carolines and Kevins
I mostly got the lot for Jack and ned's accessories which are the golden nuggets in this set! You hardly ever see them come up if they are not new in box.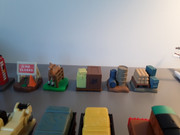 Sorry for the bad quality. I will post better images at some point :p
Thanks for reading.
The Tons of Trackmasters YouTube channel 
https://www.youtube.com/channel/UCSchx0N...YTuRmhKLQ/