This will be an occasional series inspired by railways and trains that I've encountered while watching cycle racing on the television.
Note that the forum-width images are a links to the full size images on postimages.org. If you want to know how to do this, send me a PM.
First up:
La Rotunde du Chambéry
, as seen during stage 10 of the 2021 Tour de France on July 6th, won by the ultimate comeback-kid Mark Cavendish, his 33rd TdF stage victory: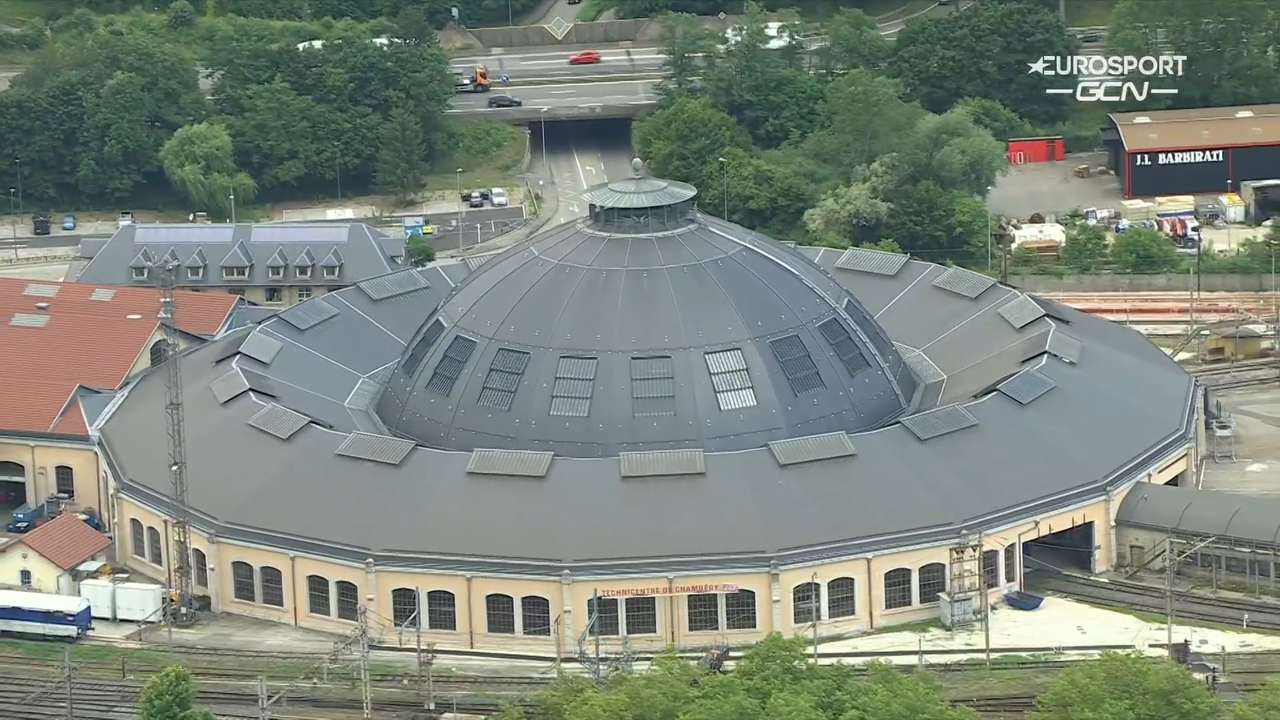 Google satellite view: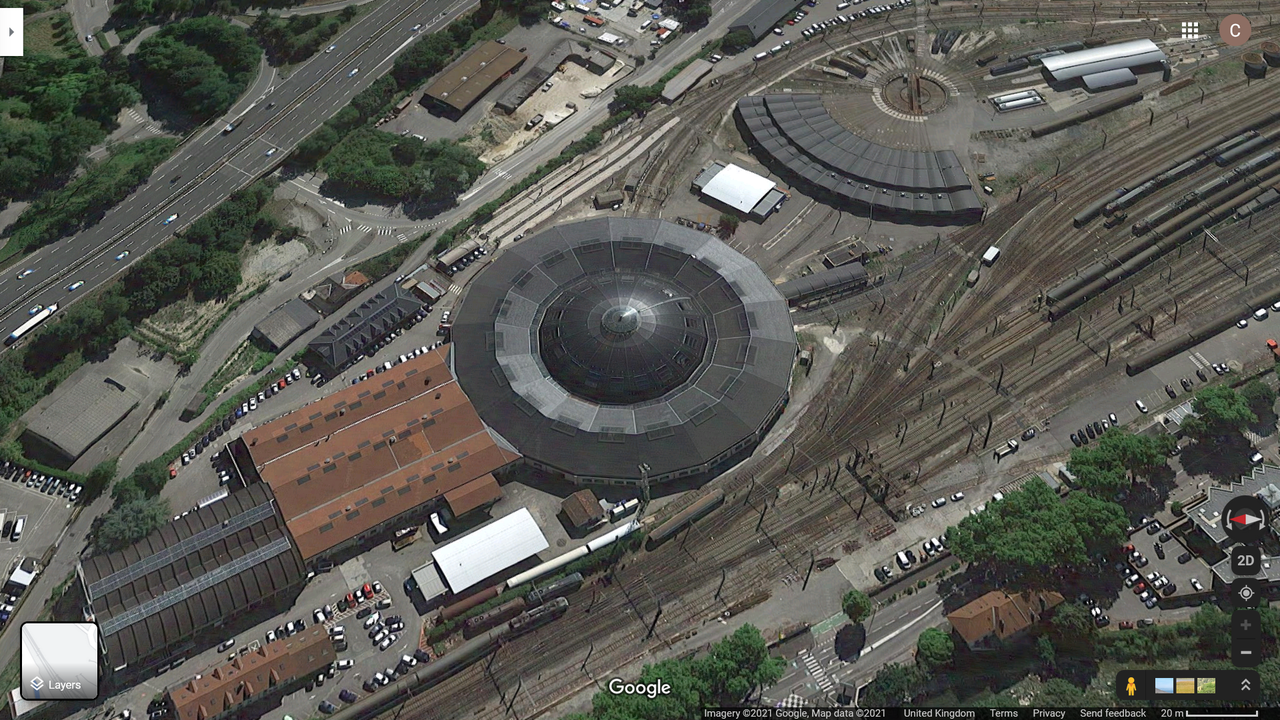 Chambéry is located in the foothills of the Alps in Eastern France. The roundhouse was built between 1906 and 1910 using ironwork construction methods developed by Gustave Eiffel (e.g. Eiffel Tower). It has an internal diameter of 108m, and is still in use, with 36 electrified tracks accommodating up to 72 engines. It has been a scheduled national monument since 1984.
Here's a cracking video-tour: