I don't know if you guys have seen or heard of this product, but Hornby have recently released what they describe as 'Mag Lights' (I know its also a brand of torches :s )
Anyway basically what the product does is to give you an easy way to illuminate the interiors of the Hornby 4 or 6 wheeled coaches.  While this is a great thing for HO/OO modellers like me, the convenient thing is those coaches are about the same size as the normal Tomy coaches so should be ideally compatible with those as well!
The kit consists of a small strip of LED's connected to a small circuit board that contains a magnetic reed switch which is also connected to a small holder for a button cell battery (CR2016 I think by the size/thickness of it).  You also get a plastic brick that has a magnet embedded in the bottom of it.
Basically you fit the LED's to the roof of the carriage and then place the circuit/battery at one end of the carriage.  Then when you pass the magnet over the part of the coach with the circuit board it will turn the LED's on or off.
You may think the button cell would be too puny, but it is claimed that the battery can power the LED's for around 100 hours of lighting, which in the scheme of things would last quite a long time unless you leave them on by mistake.  I suppose it could also be possible to replace the button cell holder with a dual AAA or similar holder instead if you wanted longer.
Anyway here's some shots of the product parts and a small video showing how they turn on/off, enjoy!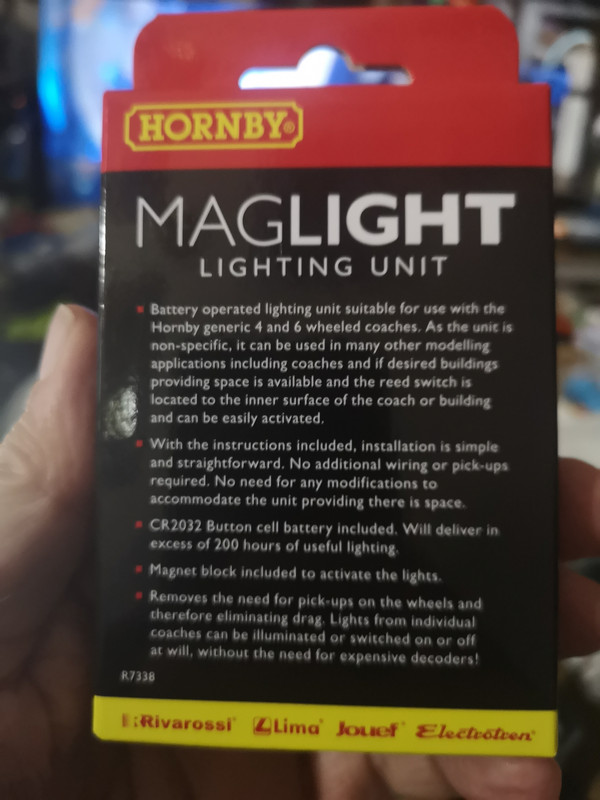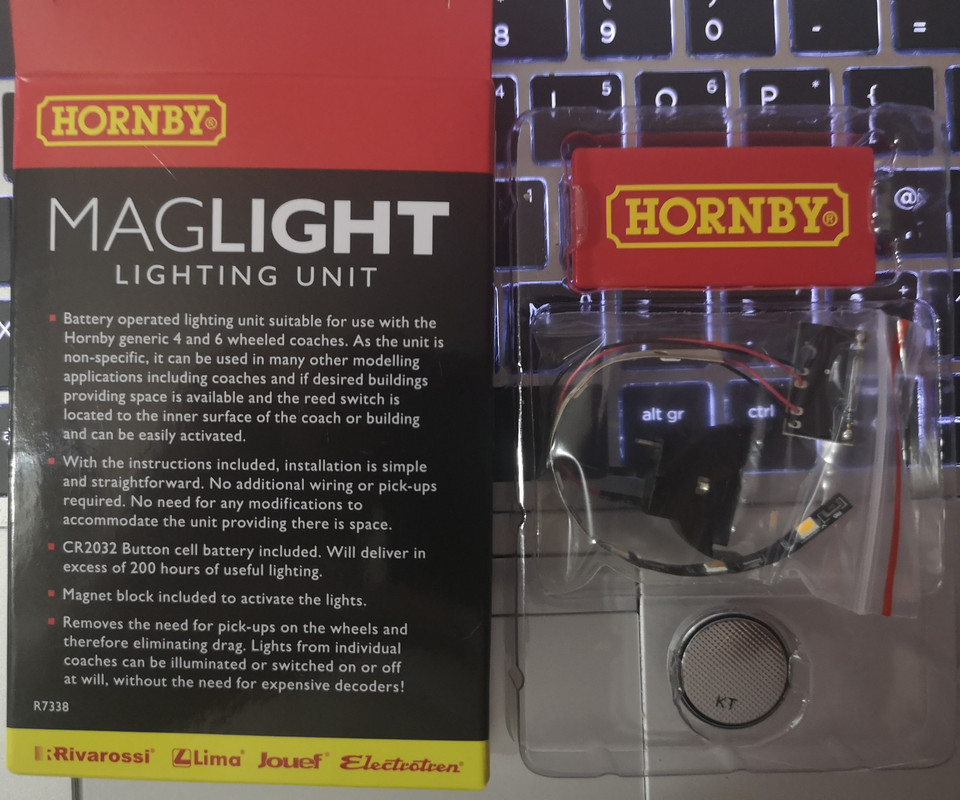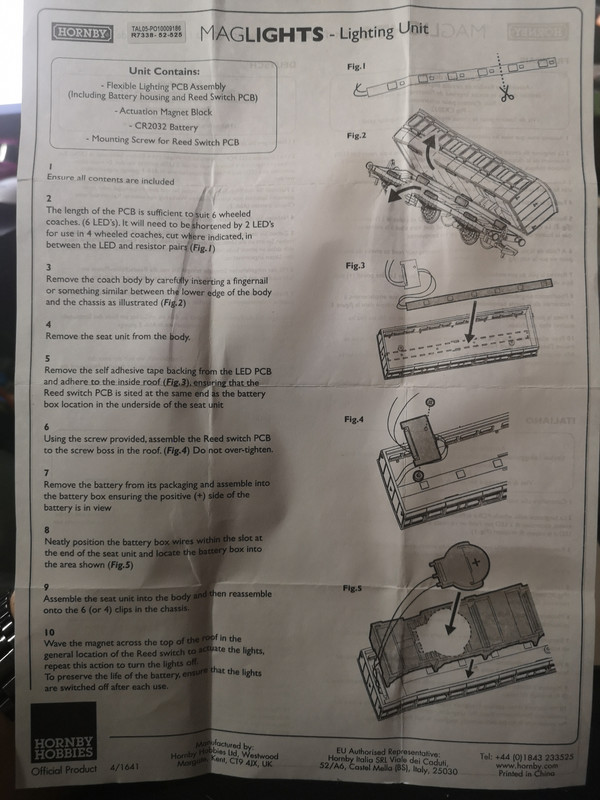 Happily collecting things all my life...
:D