Hi Guys,
Well on one of my other recent posts I did say something about the next thing being 'hush hush', well that was pretty much a literal.  2 years ago Hornby announced they were going to make a brand new model of a locomotive that has never been made in 'ready to run' form before, meaning the only way you could get one before would be to either scratch build it or use one of a very few model options that frankly were pretty poor.
Anyway, the reason this model had never been made commercially before is simply that it was a little known 'experiment' by the guy who designed some of the more well known locomotives such as the Flying Scotsman (A1/A3 class), Mallard (A4 class) etc...  This particular locomotive was an experiment of a radically new boiler type.  The prototype numbered 10000 and initially un-named picked up the nickname of the 'Hush Hush', some say because it was a secret experimental design, others because it was seen without a name plate initially, etc...   Whavever the reason the name 'Hush Hush' stuck even when it was eventually seen on the network with its real name.  Unfortunately the great experiment didn't work well as the boiler design did not prove as good as hoped and eventually the prototype 10000 was rebuilt as were its 5 other siblings with the familiar boiler types and streamlining design of the more common A4 locomotives.  One of the main factors for the re-builds were not only the lack of performance, but also the fact it proved particularly unreliable during its days in service.  Some therefore may consider it a failure and question why they Hornby have even bothered to model it.  Well the simple answer is us train nuts like the unusual, but also this is probably one of the most beautifully designed locomotives ever made.
One last thing before I show you the pictures, due to the long time this model has been in development and also a poorly implemented delivery of the model by Hornby they have come in for a lot of stick the last fortnight.  Basically for god knows what reason they have been taking on average about 10 day to deliver the UK customer pre-orders made on their site, yet foreign orders have been delivered in a much more timely manner.  This is bad enough, but in the UK they have also shipped it in woefully inadequate packaging.  The actual loco comes with its normal box inside a cardboard outer box.  But they have then just put that inside a very flimsy box about 3 x the size without any additional packing material which has resulted in lots of models being received by their loyal customers damaged due to them rattling around in this outer container some of which have themselves suffered considerable creases and damage.
Personally I seem to have got lucky as although the outer box was damaged particularly on one corner the inner cardboard box and enclosed loco has survived intact.  This contrasts badly with other customers who have received it with broken smoke deflectors or other parts and one particular reviewer whose sample was so badly affected that although cosmetically ok out of the box it, did not run correctly requiring considerable adjustment just to get it run 'ok'.  Thankfully mine on a test track seems to run pretty smoothly for an engine that is not run in yet, but it seems I may be in the minority.  It also seems that even those who ordered from dealers have suffered, for a start Hornby over the 2 year wait reduced the number of loco's allocated to some dealers resulting in them having to cancel some customer pre-orders.  These customers who then only had the Hornby site as an option to place a pre-order and well you've read about how badly that has turned out already.  Other dealers have reported getting their 'allocation' only to find most or all of the loco's in the shipment to be in a damaged state. 
Overall Hornby are coming out of what should have been a glorious success story about as badly as the Tory party are over here at the moment due to their shenanigans! :angel:
On the plus side these initial models were always going to be available only in very limited numbers and with all the damaged/dead on arrivals out there the few people who have good ones are seemingly able to sell them for silly amounts of money on a well known auction site...
Right, little rant/story over, here's what you've been waiting for, the pictures, out of the two models available when I ordered I went for the prototype version in grey without its name plates, the other option was pretty much identical except it came with the name printed on it and seperate etched plates that you could fit.  I just wanted the historically accurate prototype as it is so unusual...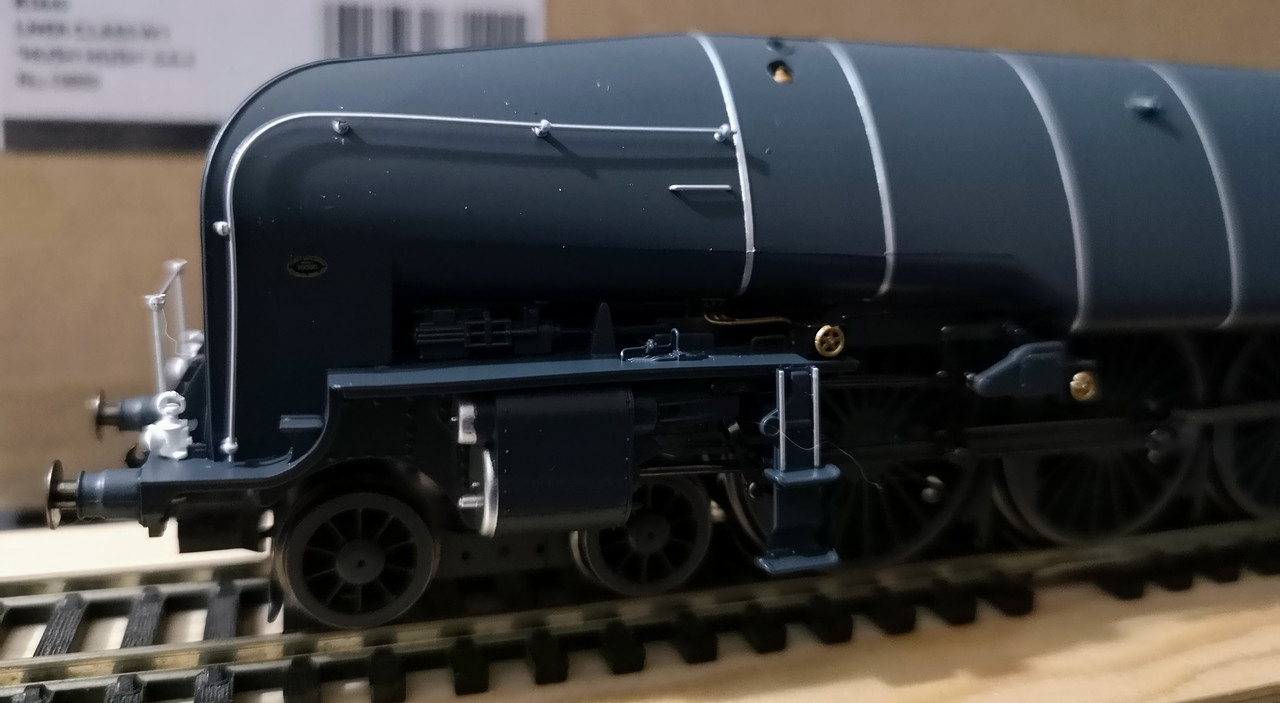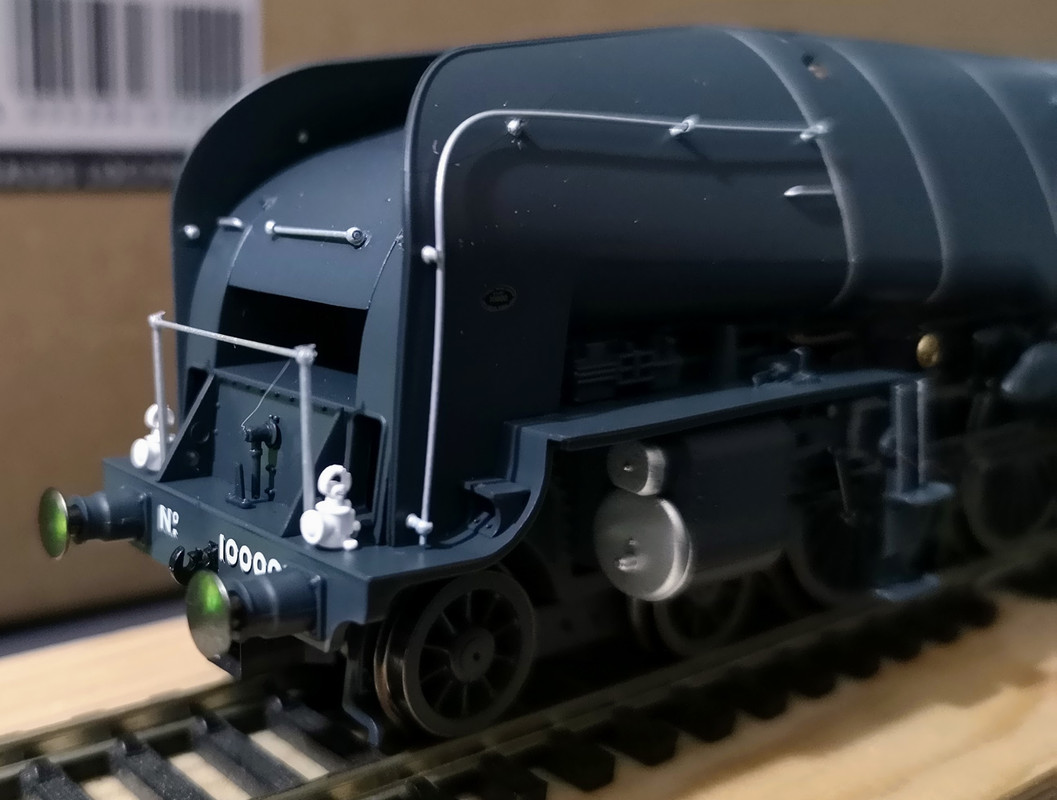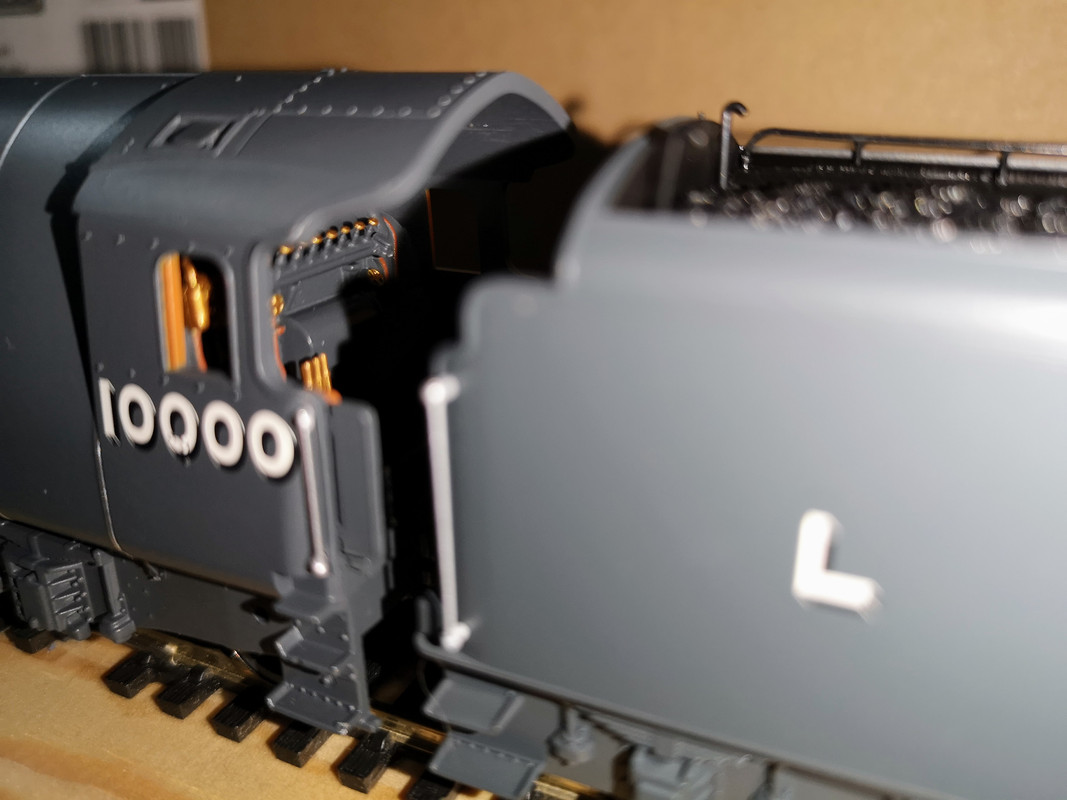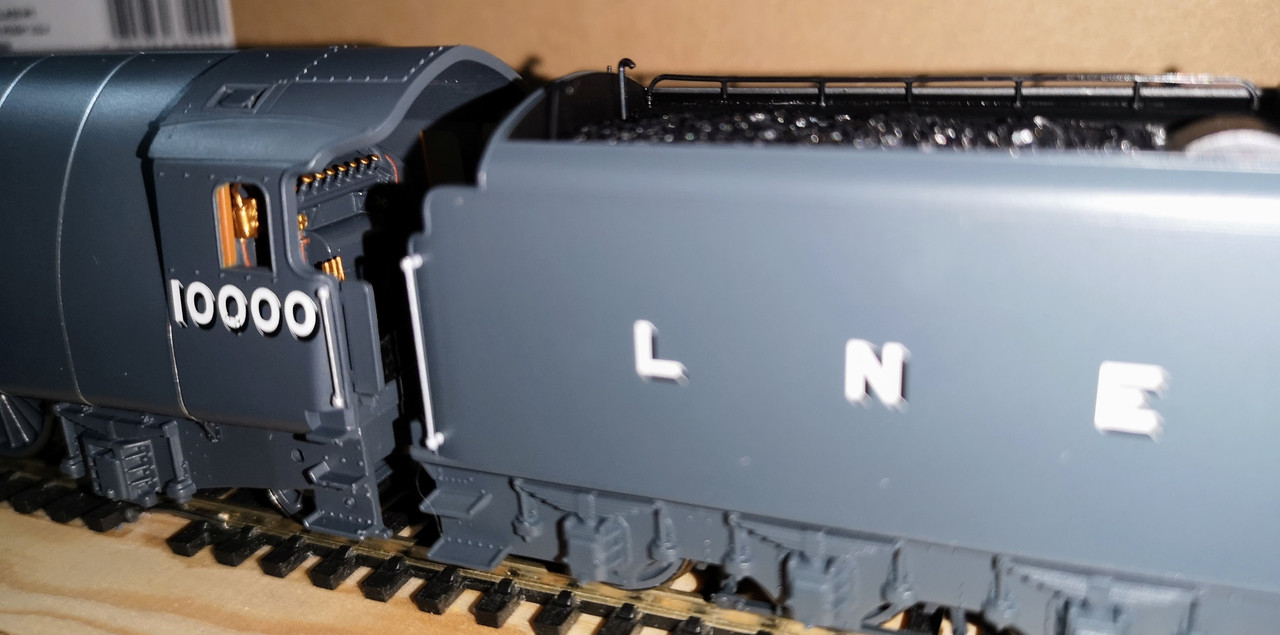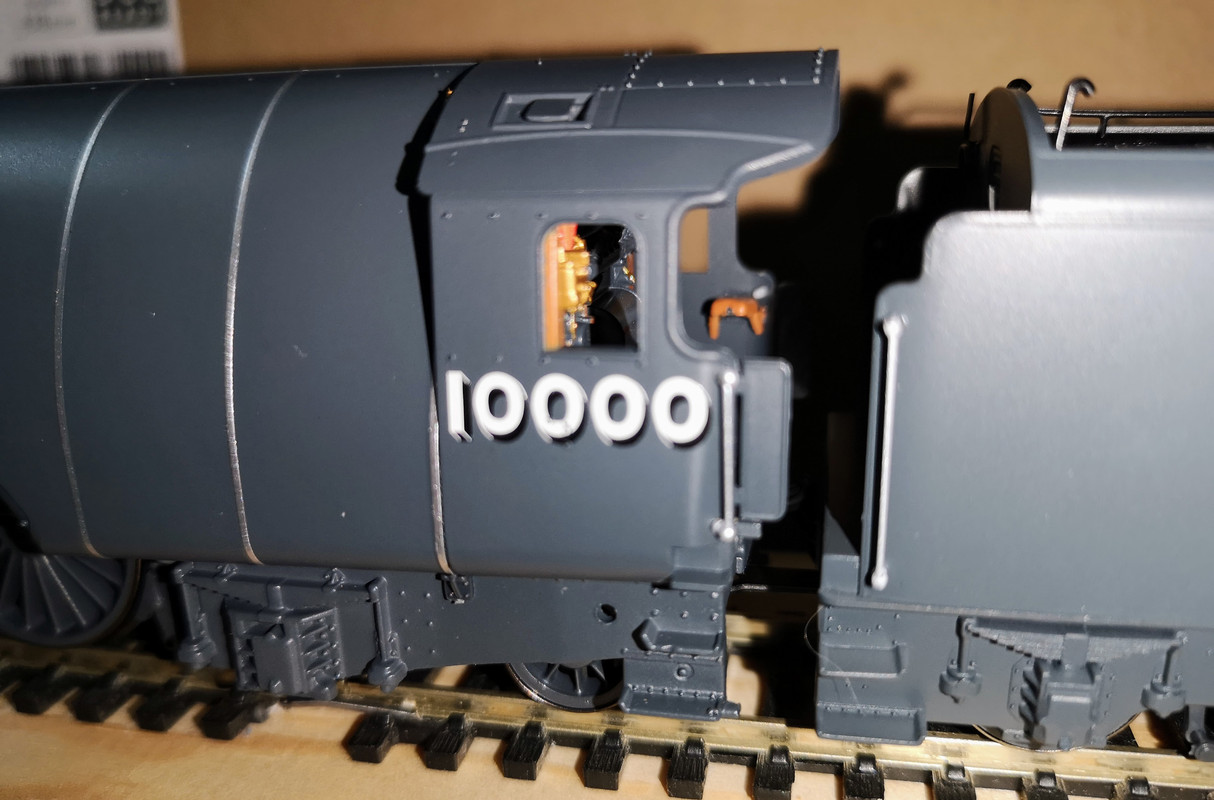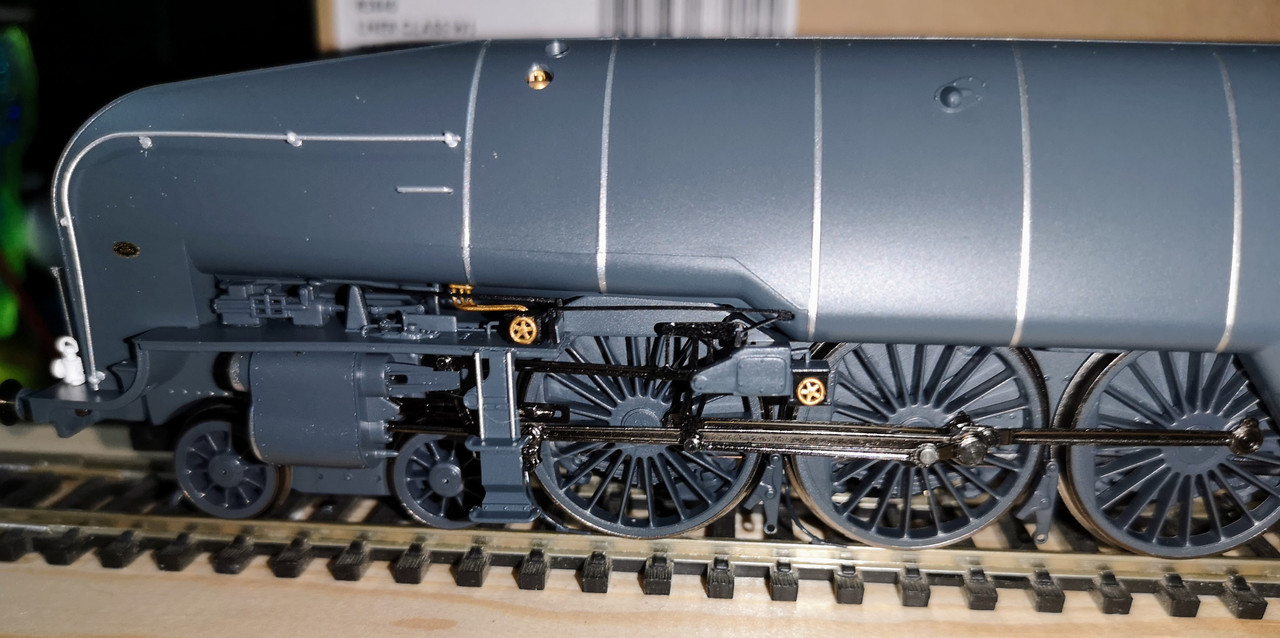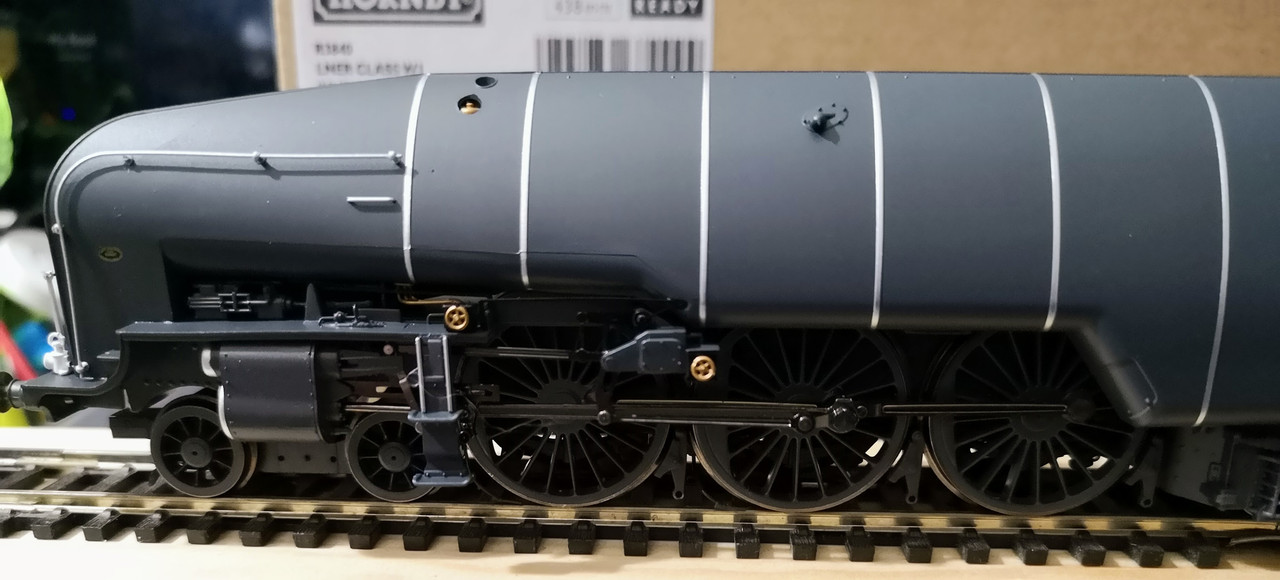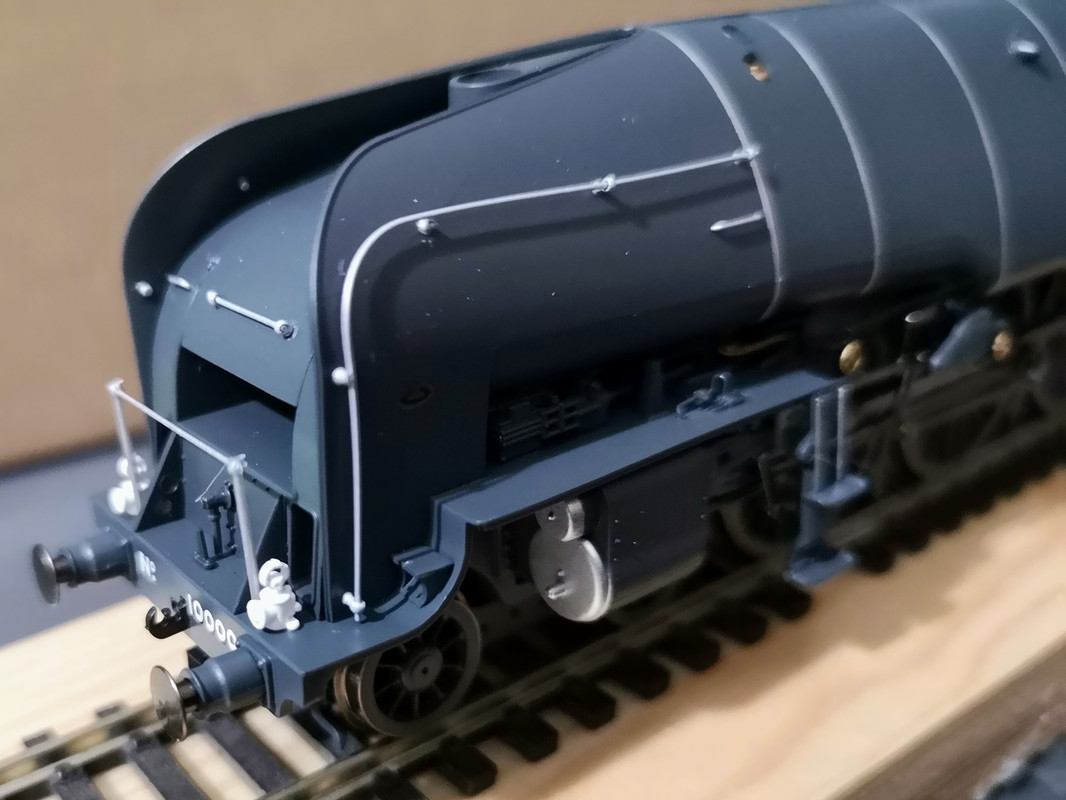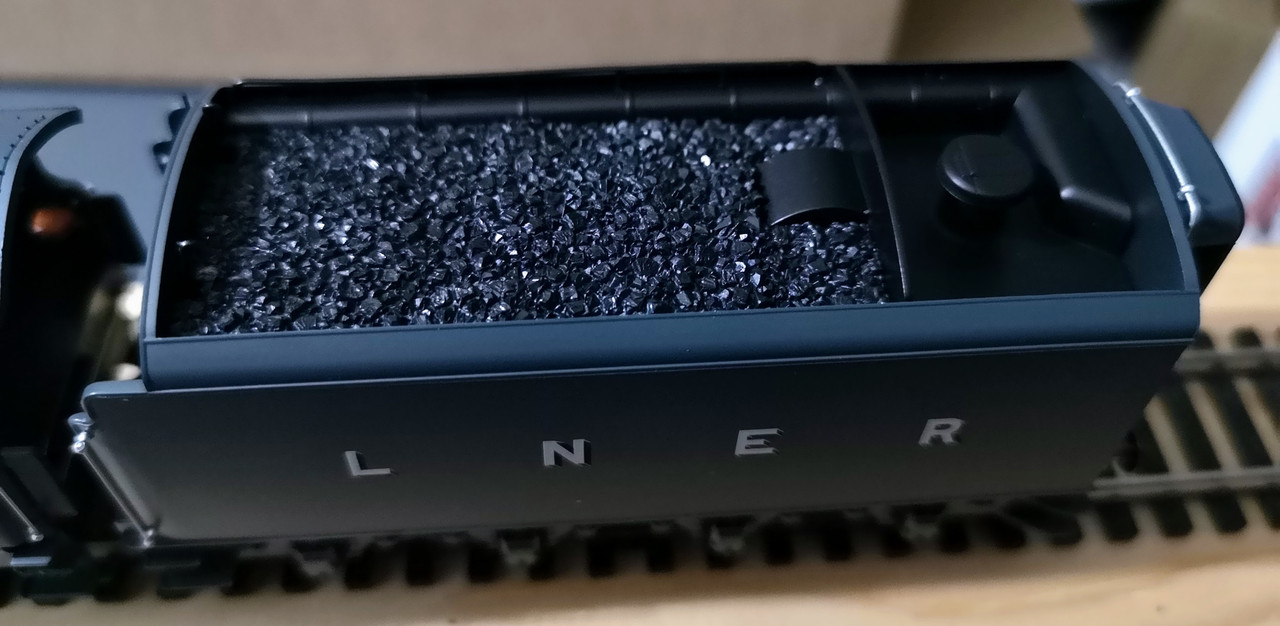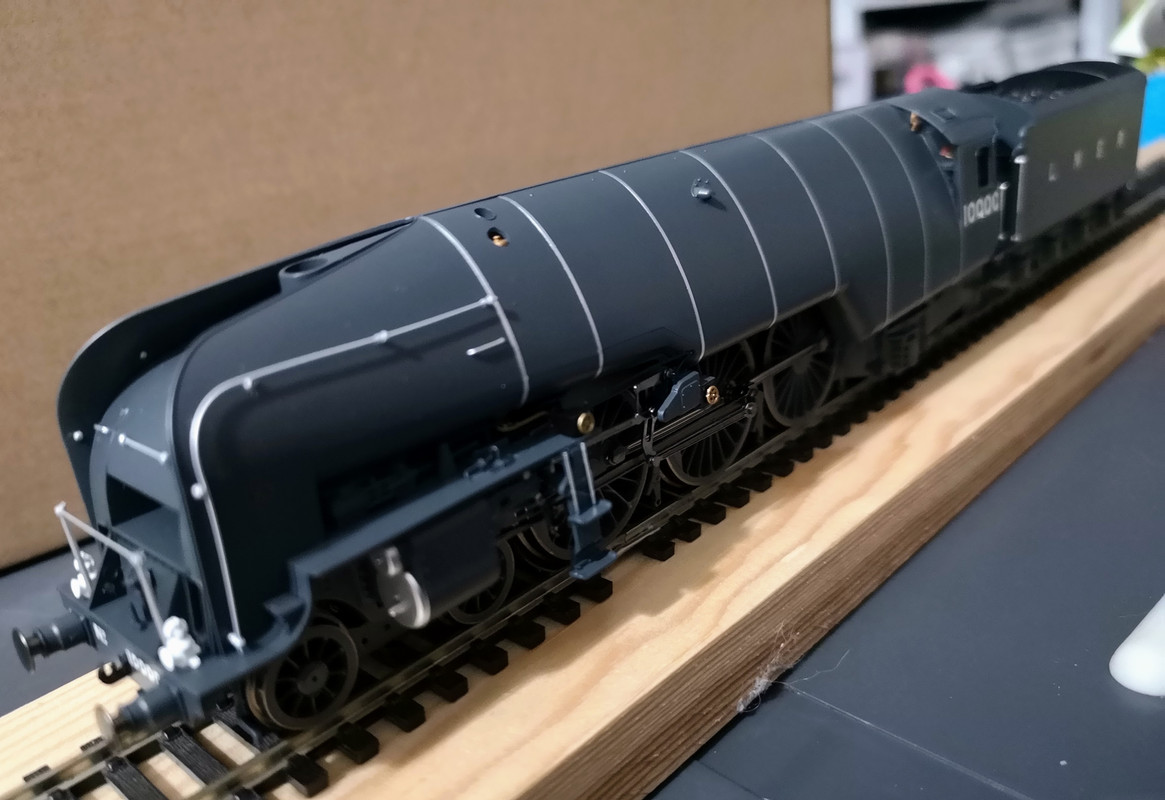 Happily collecting things all my life...
:D