Hello everyone, for my first post I would like to post about the angry Gordon coach variation .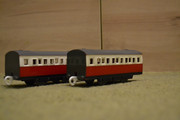 I am curious who else here has one one of these.
They were the first release of the red express coach, in 2002. They were made with red plastic, not gray. 
https://thomasmotorized.fandom.com/wiki/...senger_Car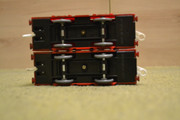 Above you can see the underside which reveals the red plastic.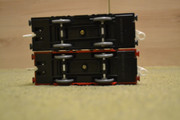 Here is a comparison of the gray and red plastic versions.
Ever since learning about this variation I have been looking for one of these, and now I have 2 :).