Just got this today, after a long time of looking through the internet to find it at a reasonable price, and i just want to show it to BPT.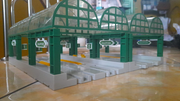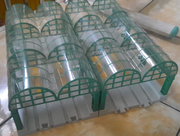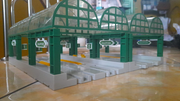 I got one for $72, and 2 of them for $144. The seller was kind and gave me a bonus too, of 4 straight tracks. New of course!  Also, why am I writting this like I'm writting a review for the seller? Unfortunately, one pole broke when I assembeled the station, and the connection thing is stuck in the hole now. Any Suggestions to get it out? Anything would be helpful. Thanks!
In Asia, so mostly Plarail items!